It's baby shower, grad, bachelorette and just about everything season. It may feel like you have a gift to shop for every week this summer. And while it's fun it can also be a bit stressful. Maybe you're not a mom or maybe you're babies are all grown up- it's ok to feel clueless, it's the desire to want to gift something special that counts. Trust me, I've been there. That's why I put together a little baby shower gift ideas guide to help ease your shopping pains. There's something for every budget so read on!
*Note: there are affiliate links in this post. All opinions are true and honest.
More Reading: Last Minute Mother's Day Gift Ideas

Let's start with baby shower gifts for the friend from work.
You know, the co-worker, acquaintance, friend of a friends…that sort of thing. You'll want something mid-range, functional, and memorable. I once got the sweetest ceramic bowl set for my daughter from a co-worker of my husbands. It was in a vintage Winnie the pooh design (one of my favs growing up) and I remember it so well. It was a sweet gift- a perfect example.
A handprint kit makes for an inexpensive but very memorable gift. I also love this cube that displays baby's loved ones as well as a baby-safe mirror and crinkle textures.
If you prefer a more practical gift, a nice pre-made basket filled with products for baby can do the trick. Don't forget a gift receipt-some mamas can be picky!

What about baby shower gifts for a relative?
That all depends. Is this a close relative or a distant relative you only see and speak to on occasion? If it's someone close to you, obviously, spend a decent amount (if you can, of course) and if not, stay in that mid-range. Now, mid-range means something different to everyone. What's mid-range to you? Is it $25? $50? $100? You decide on that detail.
When it's for a close relative I like to gift them something they may need. The most expensive baby items are usually diapers and wipes. Water wipes, for example, are pretty pricey and good for sensitive skin. Another great essential gift is burp cloths. Buy a 12-pack, parents will surely appreciate having these handy.

Are toys ok to gift?
Yes! At least I think so but I like to gift educational toys, handmade or wooden, for example. These types of toys not only last longer but they make really nice gifts. Think yarn dolls and wooden pull toys. I love this little wooden bead maze – it's educational and helps with fine motor skills. It also looks cute displayed in a toy room. I also love these adorable yarn animals. There's just something extra special about handcrafted toys.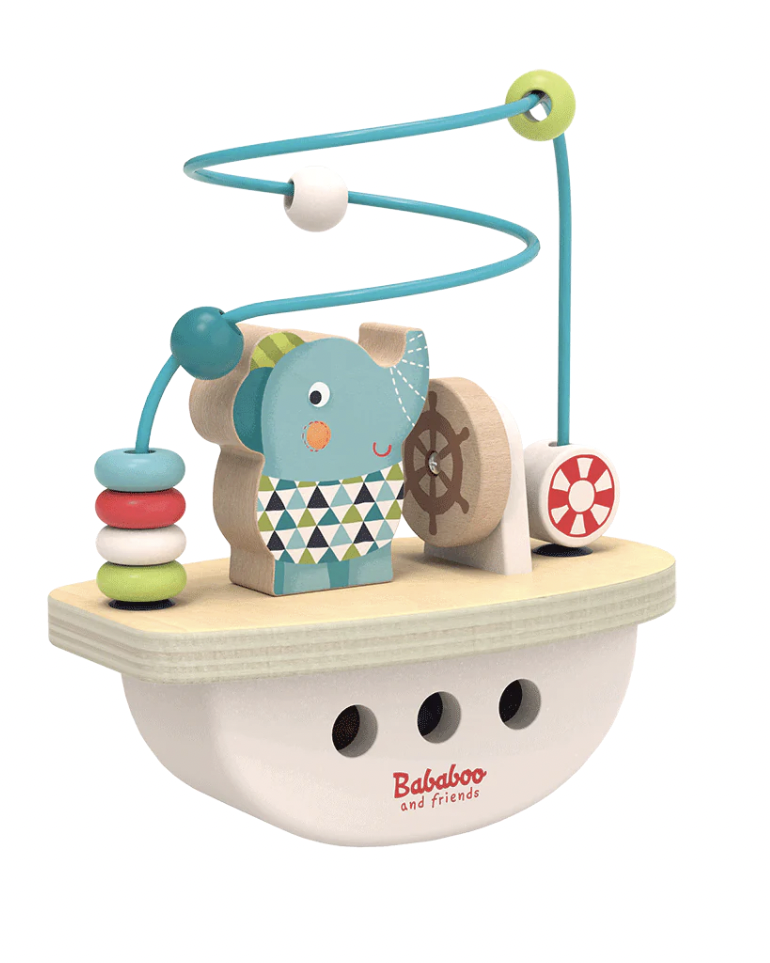 And for my generous gift givers, here are some splurge-worthy baby shower gifts.
When it comes to splurge-worthy gifts, I like to splurge on those I know will appreciate it. For example, the bestie who loves to shop designer brands or a mama who like high quality, durable items. You know your people well so you can decide on wether or not to splurge on a gift.
Ok call me bougie but I love these little roses that last up to one year. Not only will they look cute in baby's nursery but they'll also brighten mama's day.
A monogramed blanket and luxury story book will be perfect for bedtime. Plus, some cozy little Uggs make great gifts, too.

Aside from those listed above, there are always the essential baby shower gifts all moms will appreciate.
I love making baskets filled with goodies aside from any registry gifts. Moms (both new and experienced) always tell me they were either low on socks, our of burp cloths or didn't realize how many onesies they needed- it's always the essentials. So if you're looking to add essential items, here's a list to get you started.
Onesies
Burp cloths
Socks
Bibs
Crib sheet sets
Now that you've got some ideas, it's time to go shopping.
Don't forget a super cute card and gift wrap!
Happy shopping!