Galentine's Day- basically kicking back with your gal pals before or during Valentine's Day. There are sweets, sips, goodies and more. But who says it can only be for the big gals? In this post, I'll show you how me and my best little gal in the whole wide world put together a Galentine's Day feast. It's so fun and simple, your little girls will love this, too!
First, we covered the table with a festive pink and white polka dot pattern table cloth (easier clean up, less mess). Next, we threw on some Valentine's Day decor. Some things we had from last year and some are new. We bought most things from Michael's and Target stores. Photo booth props on one end for some fun selfies and candies scattered on the table make for yummy treats.
We found these cute conversation heart plates at Michaels (40% off!)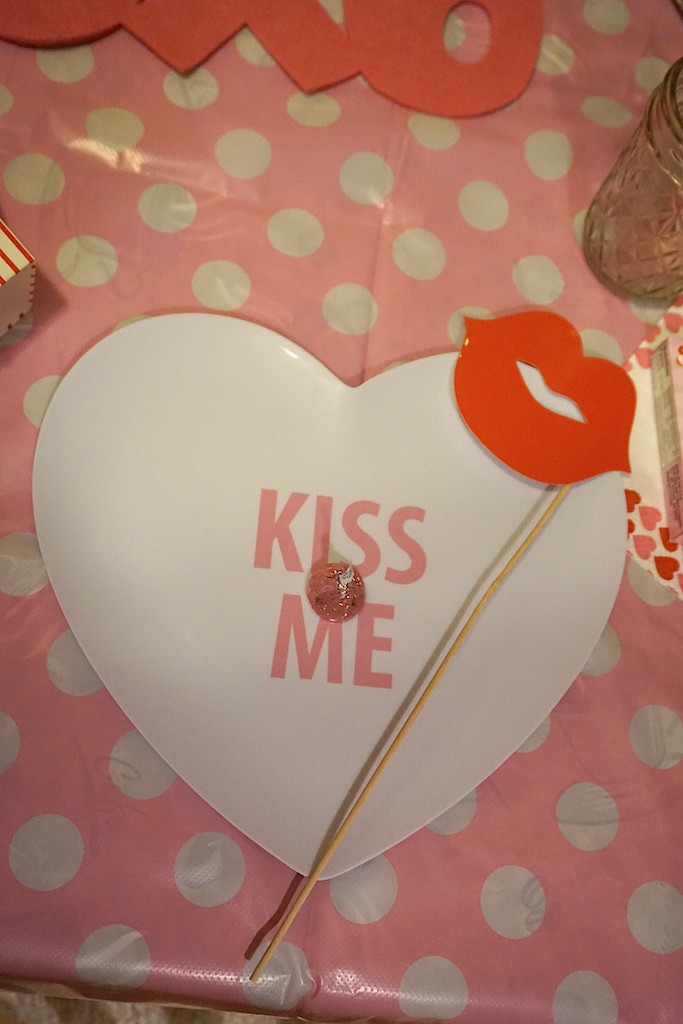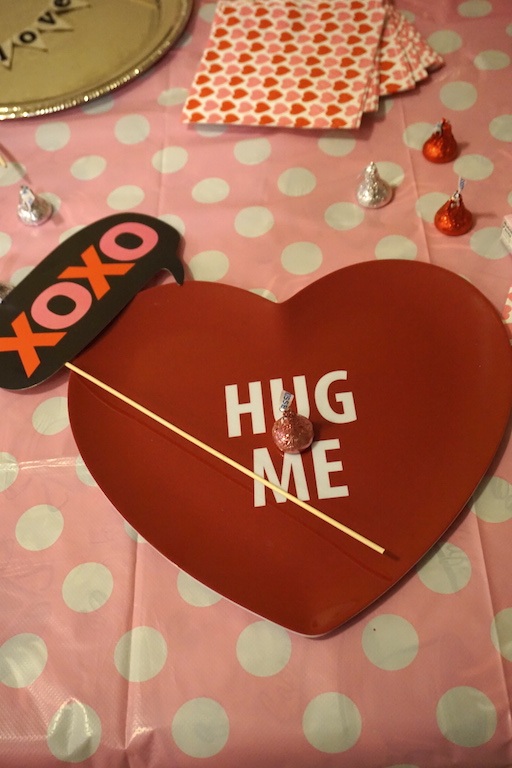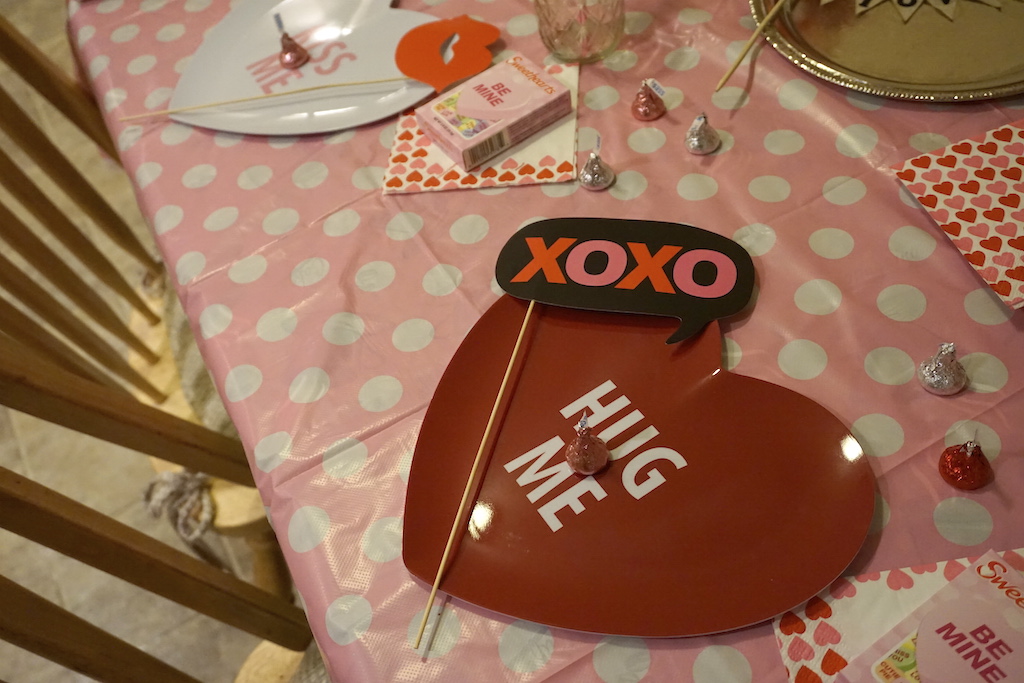 In a tiny jar, the cutest pencils with lipstick and perfume bottle designs. And around that, some Reese's peanut butter cups.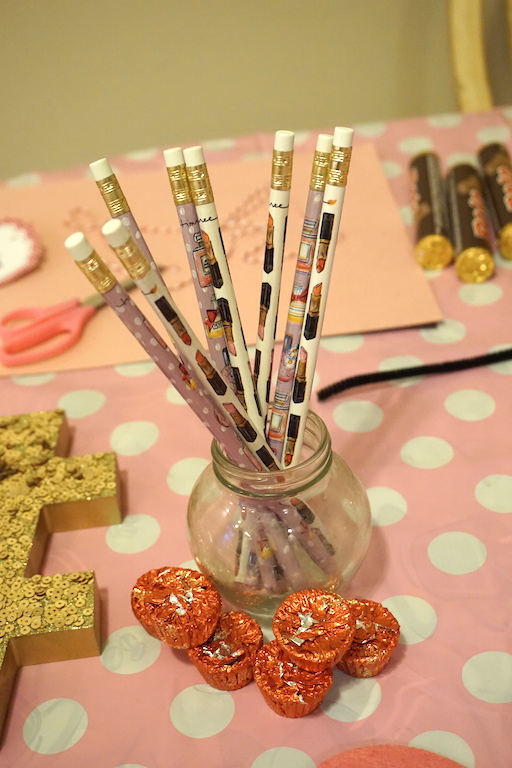 Using foam hearts, we got crafty and decorated little popcorn tubs to give it more of a Valentine's Day look.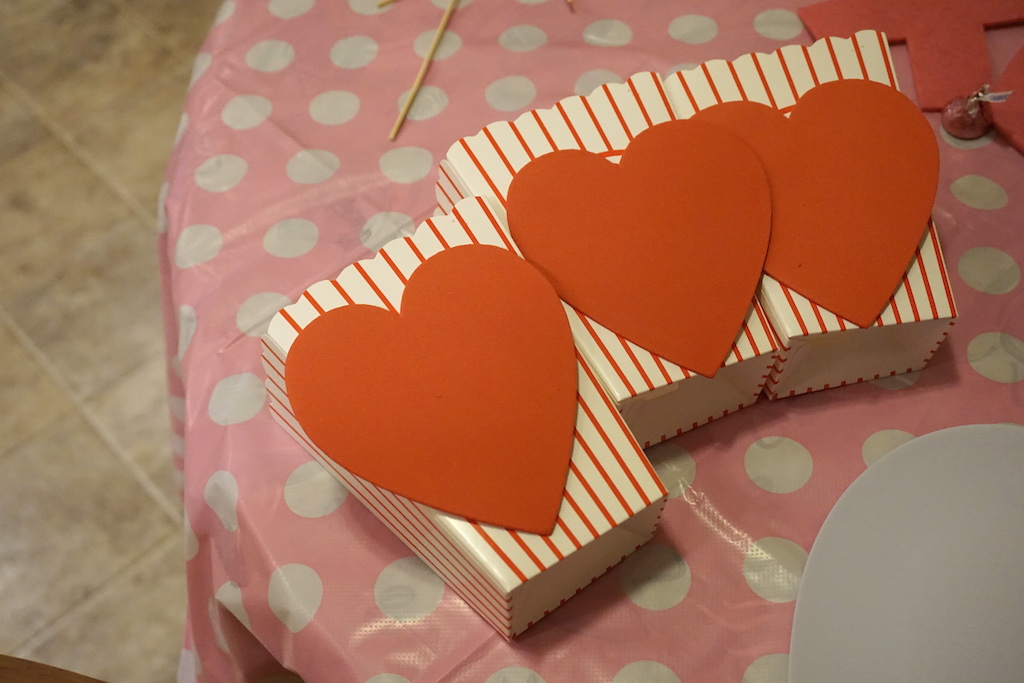 We wanted the focal point of the table to be a super delish cake. We went with the Candy Cane cake mix from Charm City Cakes. Liana has been really into the Cupcake Wars, so when she discovered this cake mix, she convinced me to buy it. I have to say it turned out very tasty. The instructions said there was a way to create a pattern but (ain't no mom got time for that!) so I did it my own way- 2 layers. Plain and simple. For me anyway.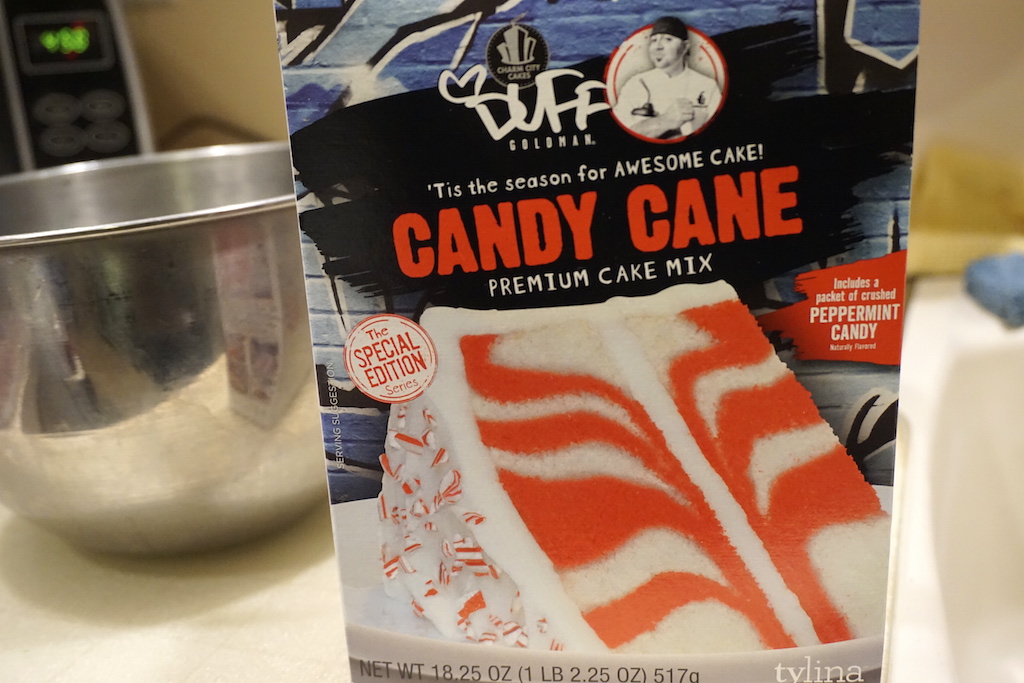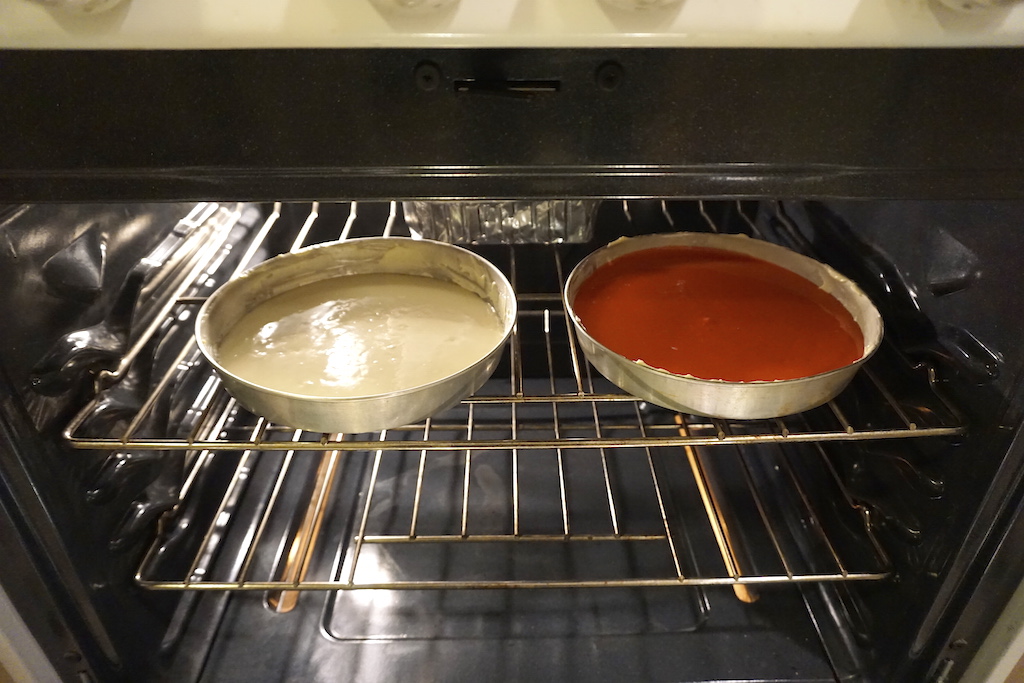 While we waited for the cake to bake, we worked on some crafts. This adorable craft makes for the cutest gift! The tag reads: "You're the Bomb!" And it looks like dynamite (but it's chocolate!).
Watch Video for DIY Instructions
Cake is baked and frosted! Ready to add the final touches.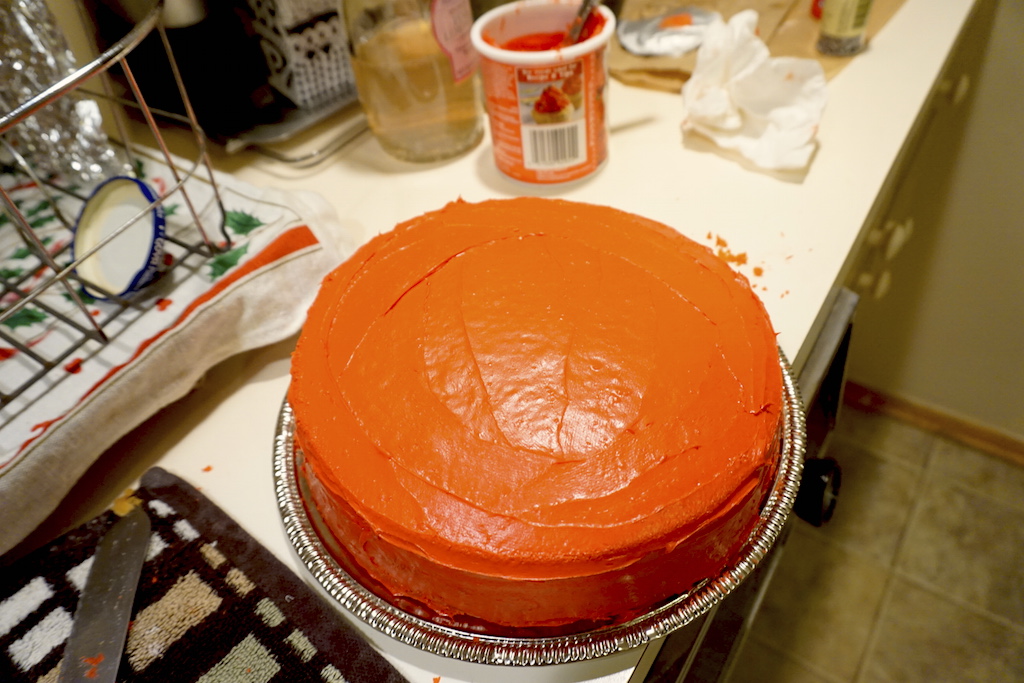 And voila! Our cake is complete!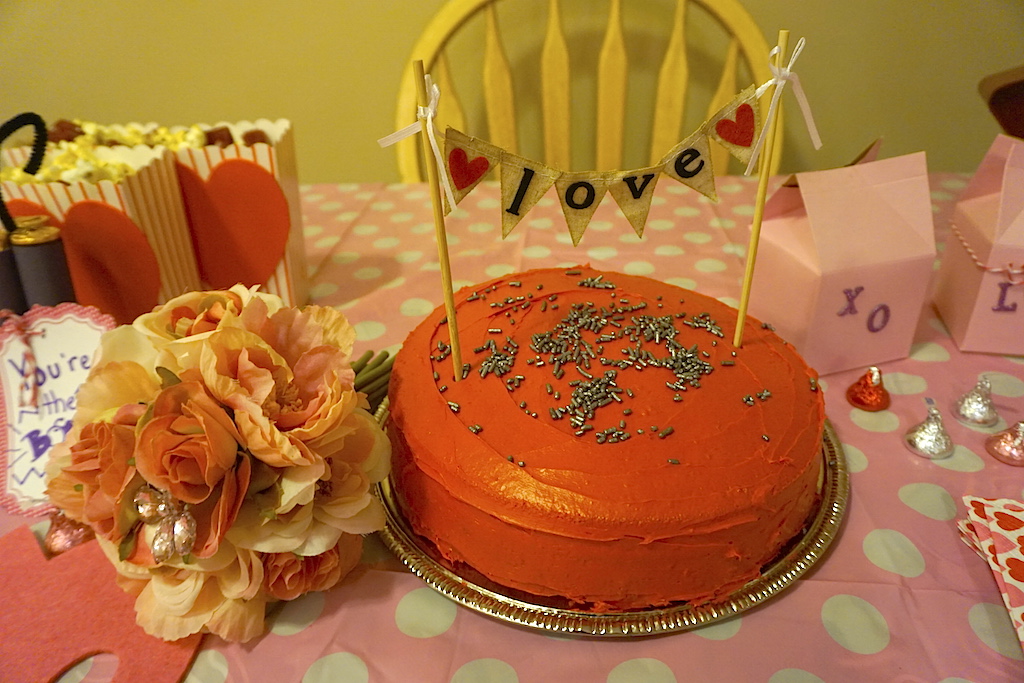 To add some "romance," I placed a pretty bouquet of flowers next to the cake. And check out the cute milk cartons nearby. Watch the video to see how we put those together.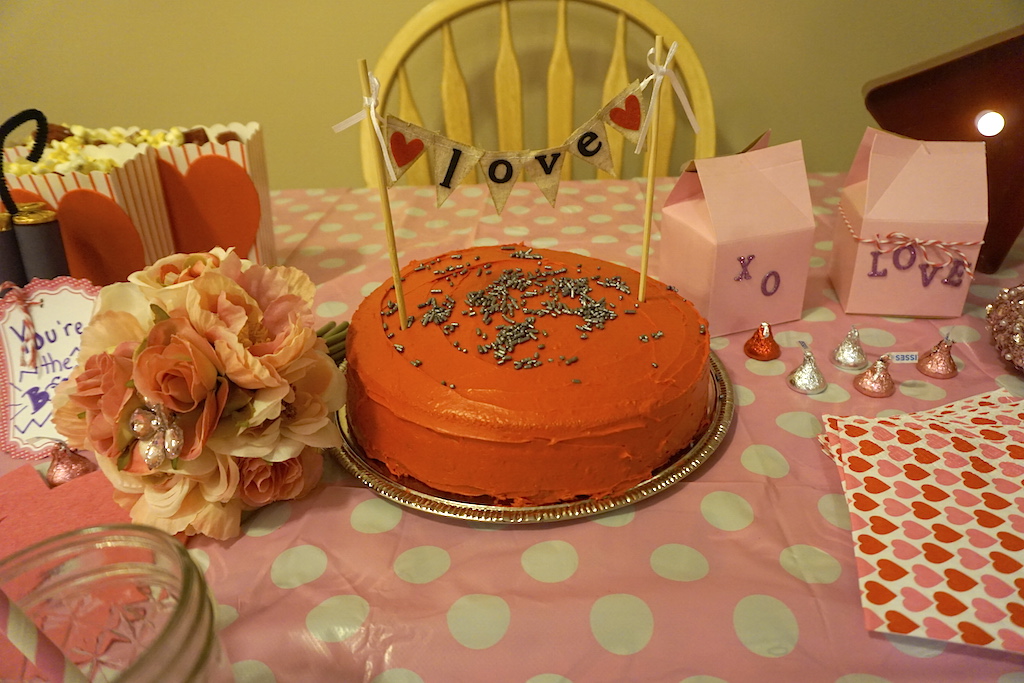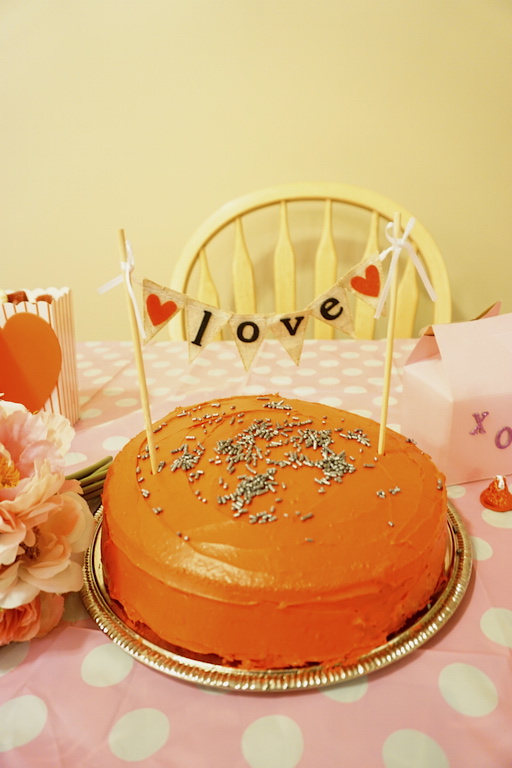 After our Galentine's Day fiesta was set up, it was time to relax and enjoy. For drinks, pink lemonade. We had some fun with the props and then binged on all the sweets! And since we did this at my grandmother's house, she of course insisted on feeding us spaghetti and helping us with the sweets 🙂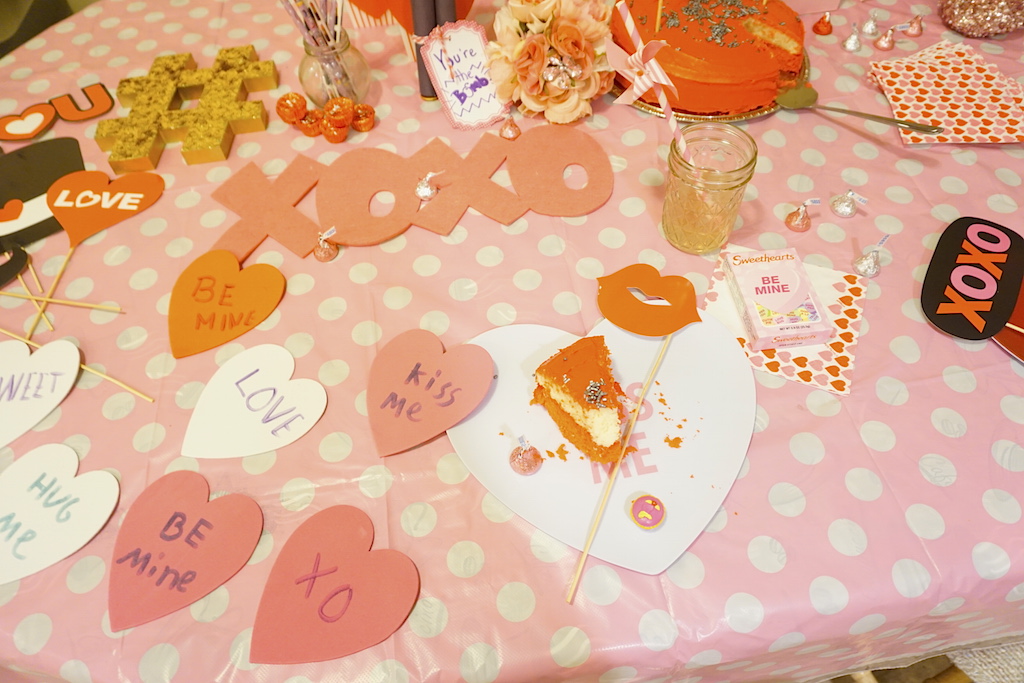 Wishing you a happy Galentine's Day! Do you plan to celebrate with you lil gals?