Pin Stripes + a Pep Talk
Happy long weekend babes. I have a love-hate thing with long weekends- I love to sleep in and relax but they mess me up when a Tuesday feels like a Monday. Can you relate? Anyway, in this post, I thought I'd share an easy summer look plus share some real talk.
Pin Striped Dress
When it comes to warmer weather I am dress obsessed. Dresses are easy to slip on, they're light and comfortable. And if needed, they can be great for layering, too. My favorite kind of dress is one that is flattering, adjustable (straps), and has pockets. This pinstriped dress has all of that plus a midi length. I was surprised when I saw it at Forever 21. It's well made and the material is a nice thick linen. It's also lined and the buttons are real- and under $30.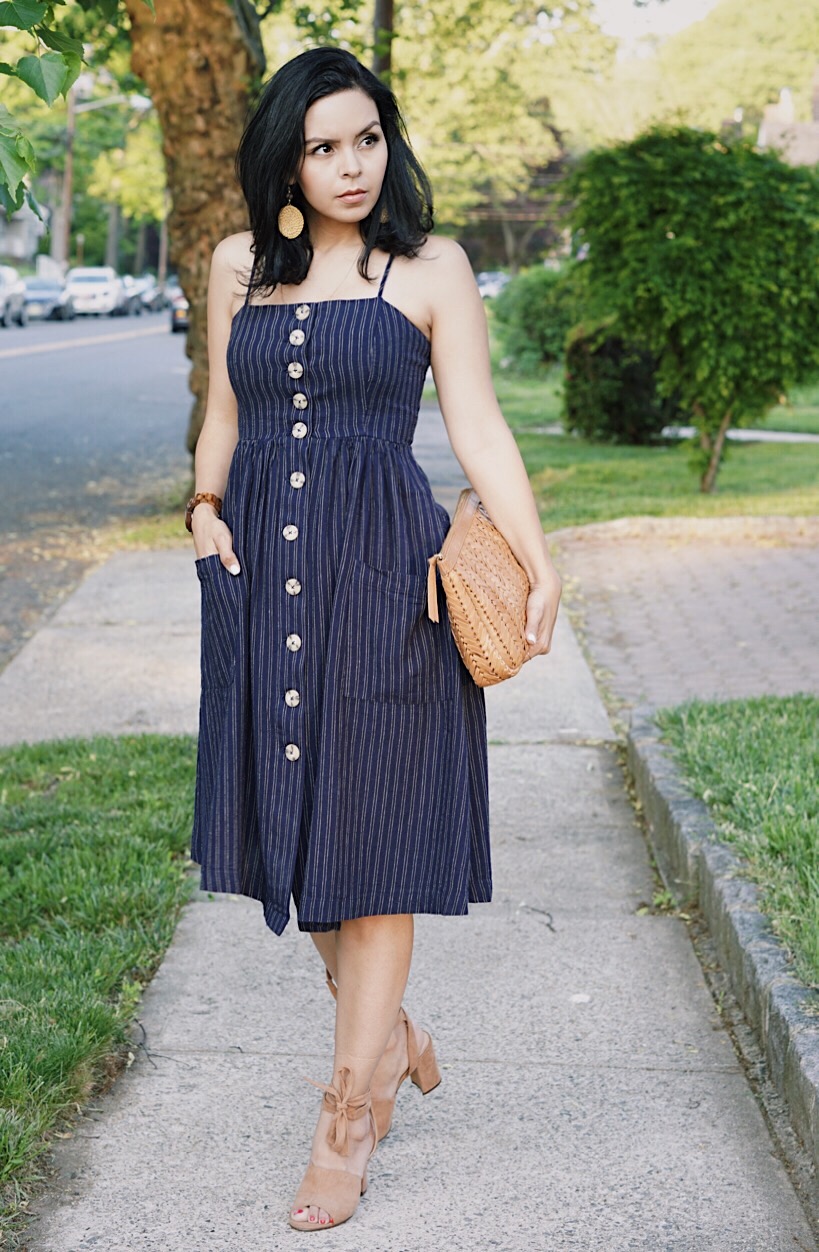 Shop my look here.
I paired this pinstriped cutie with a pair of tie-up tan block heels, a basket weave tan clutch bag and some fun basket weaved statement earrings. I also added a wooden watch to go with the wooden elements (buttons and earrings). This dress is easy to accessorize. Add a denim jacket for colder nights 😉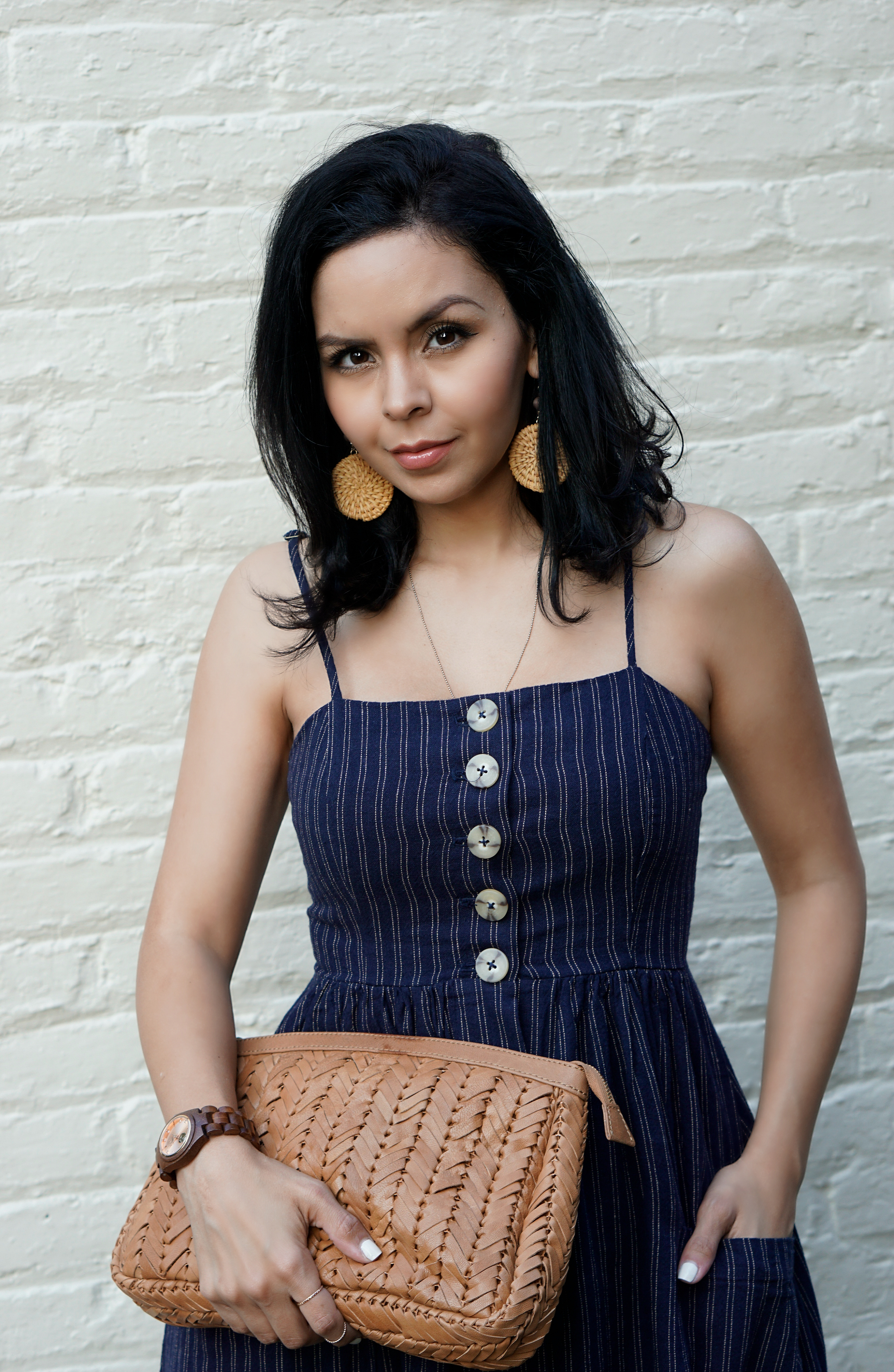 This past Friday, I posted a live video on my Facebook page. I don't post too many live videos but I felt the need to share some real talk. You see, I want not only to inspire you through my blog but to also empower you. In the video, I spoke about women and how we can be kind or catty to one another. I shared my own personal example by telling the story of my Thursday morning.
Jersey Girl Problems…
Growing up in New Jersey, I always felt out of place in the world. My mom dressed me up and kept me super clean since the day I was born. At the age of 4, my parents discovered that I could sing and that I enjoyed the stage. That started my singing/ pageant career. So, as you can imagine I rarely went a day without being dressed up. And not only that but I LOVED fashion and dressing up. I used to accessorize every outfit and fight with my mom about wardrobe selections.
But not everyone around me was the same. While other kids enjoyed playing kickball and getting dirty, I took singing lessons and made collages out of Vogue magazines while listening to Madonna and Debbie Gibson. Everyone always commented one of two phrases "I love your outfit!" or "Where are you going?" As if I always needed a reason to look decent.
This is probably where my love for the city began. When I was about 10, my mom signed me up for a workshop at the Broadway Dance Center. It was the one thing I looked forward to every weekend. The art in every corner, the people, the pizza, the smoke coming out from the sewers- I loved every bit. But my favorite part was the fashion. Designer, vintage, thrift- all combined and no one gave a damn. "Where are you going?" Somewhere, dammit!
Fast forward- it still happens. Grown women my age still ask if I dress up on a daily or why I bother. Honestly. it makes me laugh inside. I can't understand why they care- maybe they feel less confident being around a person who puts effort into her styling? But that's not my fault. The funny part is that I am not the most confident person in the world- it's been a long journey for me, believe me. I don't go around asking women why they wear yoga pants every day or why they don't comb their hair. So, why can't it be mutual? Can't we as women, respect and ACCEPT one another as we are? Maybe we could then see past looks and appreciate the other qualities we have to offer. Just a thought…
… a Pep Talk
In the live video, I spoke about how I've been through a crazy roller coaster lately with my health. From allergies to a sinus infection to muscle issues. After a rough month or so of health issues, I felt well enough to get up and get dressed. I had meetings to attend so I wore a simple blush blazer, striped pants, blush color heels- and natural-ish makeup. Nothing crazy. While running errands, a few women complimented me and asked me about my makeup. The women were both in their 40's. But when I went for lunch, as I was ordering, I overheard a group of girls about my age talking. Loud and clear- there was the "where's she going?" and the other said, "maybe a photo shoot." I could feel the stares. The crazy thing was- I wasn't dressed over the top or anything- just business casual but with heels. Big deal. It just went to show how plain these sweatpant girls were.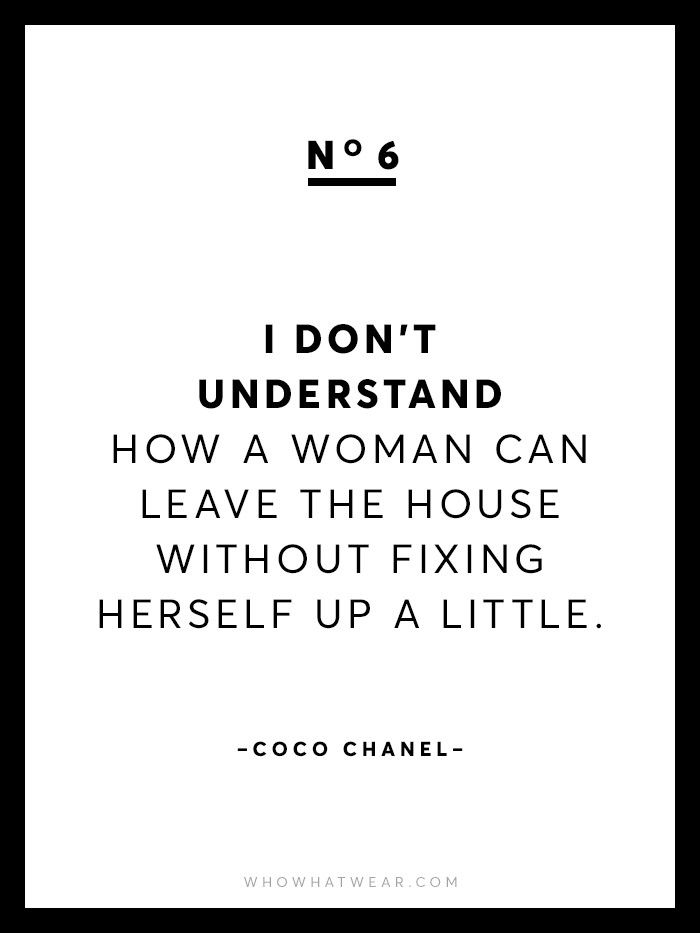 It didn't bother me though. But it did turn me off. The thing is before you hate on someone- do you know what they've been through? Are you that miserable and envious? Before you hate on a person, take a step back and reflect. Ask yourself- is it kind? is it necessary? Am I spreading positivity? If not, you may need to evaluate yourself. Remember, those with ugly thoughts and actions are just plain UGLY people with small minds and sour souls. I made that up (lol) but it sounded good in my head! Don't be angry at a person for being their best self. Let them be and worry about yourself.
The message in my live video was pretty clear- don't allow anyone to dim your sparkle and always be yourself. Moms- teach your daughters not to hate and to pay compliments when they are deserved- or say nothing at all. Teach them kindness and to support one another. Because what's the point of all the "Me Too" and "Girl Power" hype if it's women knocking each other down???
If you want to see the video head over to my Facebook page. It's not a fancy video, just a live, raw, off the top of my head type video.
Wishing you a fabulous Memorial Day Weekend. Remember to shine your brightest, be yourself (unapologetically) and brush those haters off 😉 
xoxo
Lillie