A trip to Paris with a little one wouldn't be complete without visiting Disneyland Paris. Being a Disney fanatic, I looked forward to this part of the trip as well. What can I say, I'm a kid at heart. Here's what visiting Disneyland Paris was like.
Disneyland is always a good idea
It's easy to get to the park using public transportation, no need for renting a car or taking a cab. It takes about 35 minutes to get there using the RER A regional train. Now, there are other options but this was the closest for us. The only downside to taking the train is that you have to be aware of the schedule if you don't plan to stay overnight. So, I definitely recommend getting an early start (park opens at 10 am unless it's Magic hours then 8 am).
Every age has a different experience at Disneyland
We only spent the day at Disneyland Paris, so we probably missed some attractions. Since my daughter is only 7, she couldn't go on roller coasters or anything scary. So, we definitely missed those type rides- but it's not my thing anyway so I wasn't sad about it. Basically, three areas- the studios, the park and the shopping/restaurants area).  We did every ride from the teacups to star tours. We also strolled along Alice's Curious Labyrinth which was super cool! 
Liana's Favorite rides: 
Buzz Light Year Laser Blast
Mad Hatter's Tea Cups
Slinky Dog Zigzag Spin
Star Tours
A magical day in the books!
We had such a great day. The weather was perfect- I'd say maybe 73 degrees. If you're visiting Paris with or without children (if you're a Disney fan, of course), this smaller version of Disney is surely worth the stop. If I were to return, I'd stay at least one to two nights at the resorts because there really is a lot to do.
Disneyland Paris was so much fun. My mom always says if anyone wants to see me smile from ear to ear, they simply must to take me to Disney. I guess it just brings out the kid in me…it is only the most magical place on earth 🙂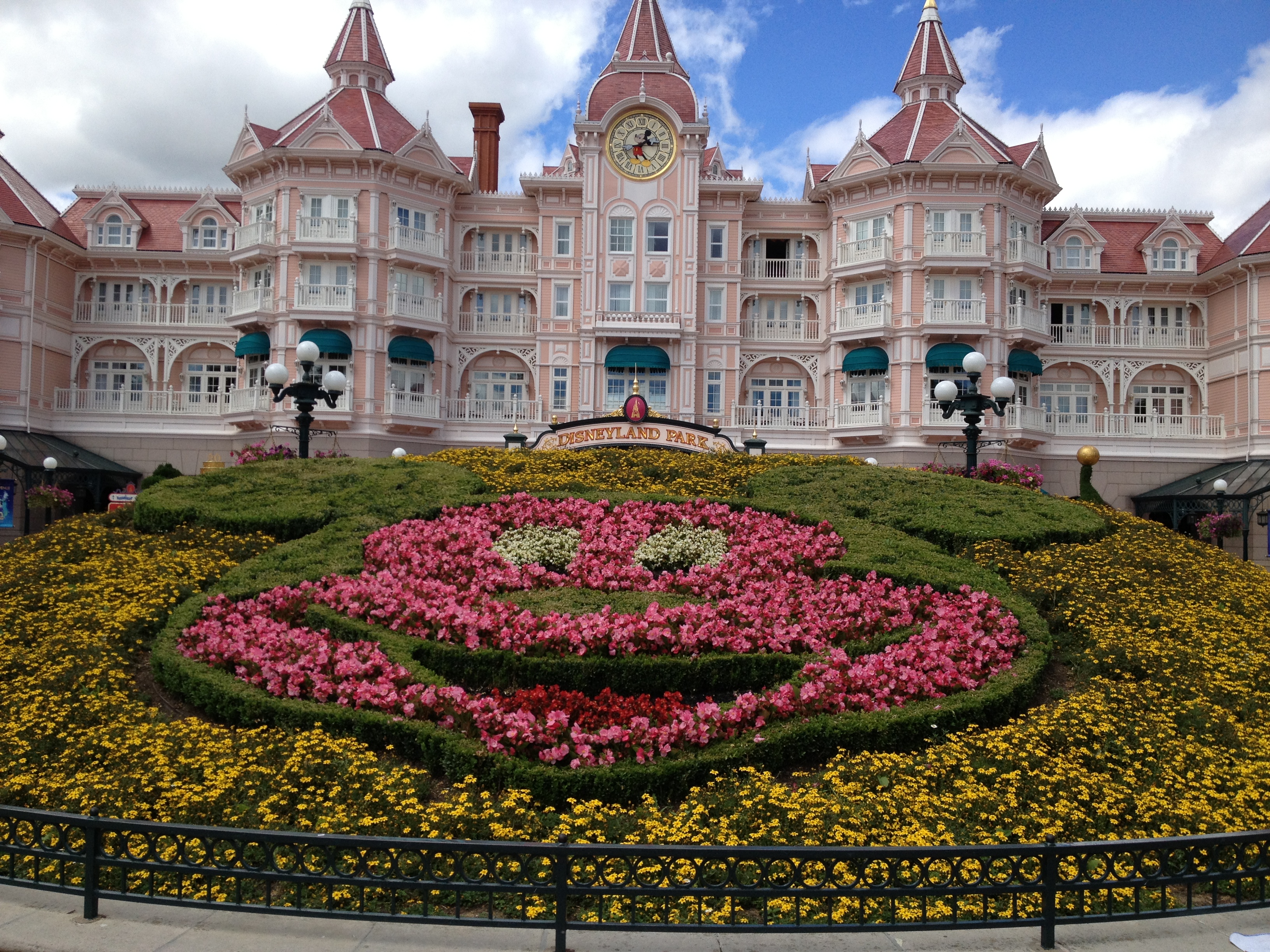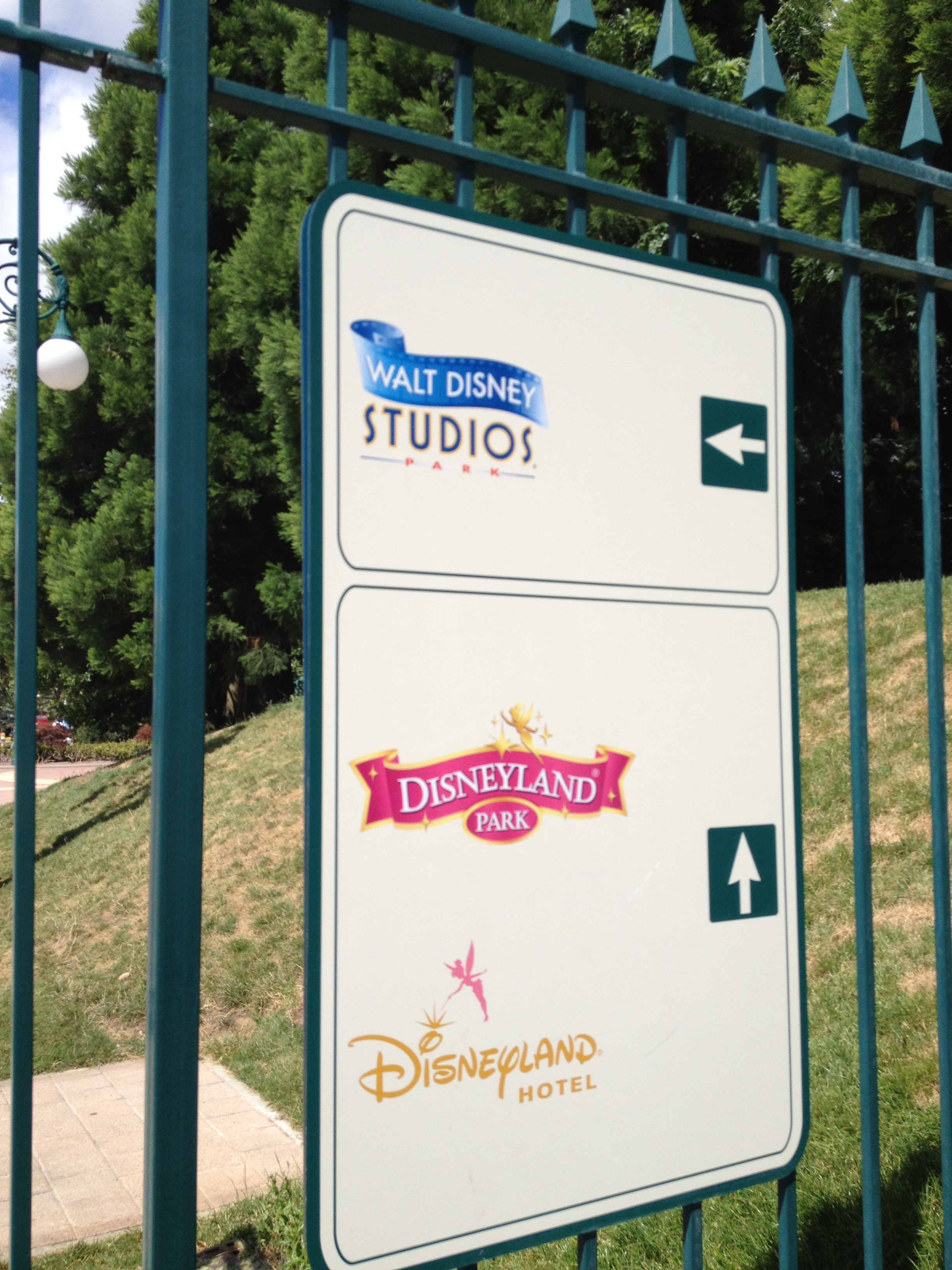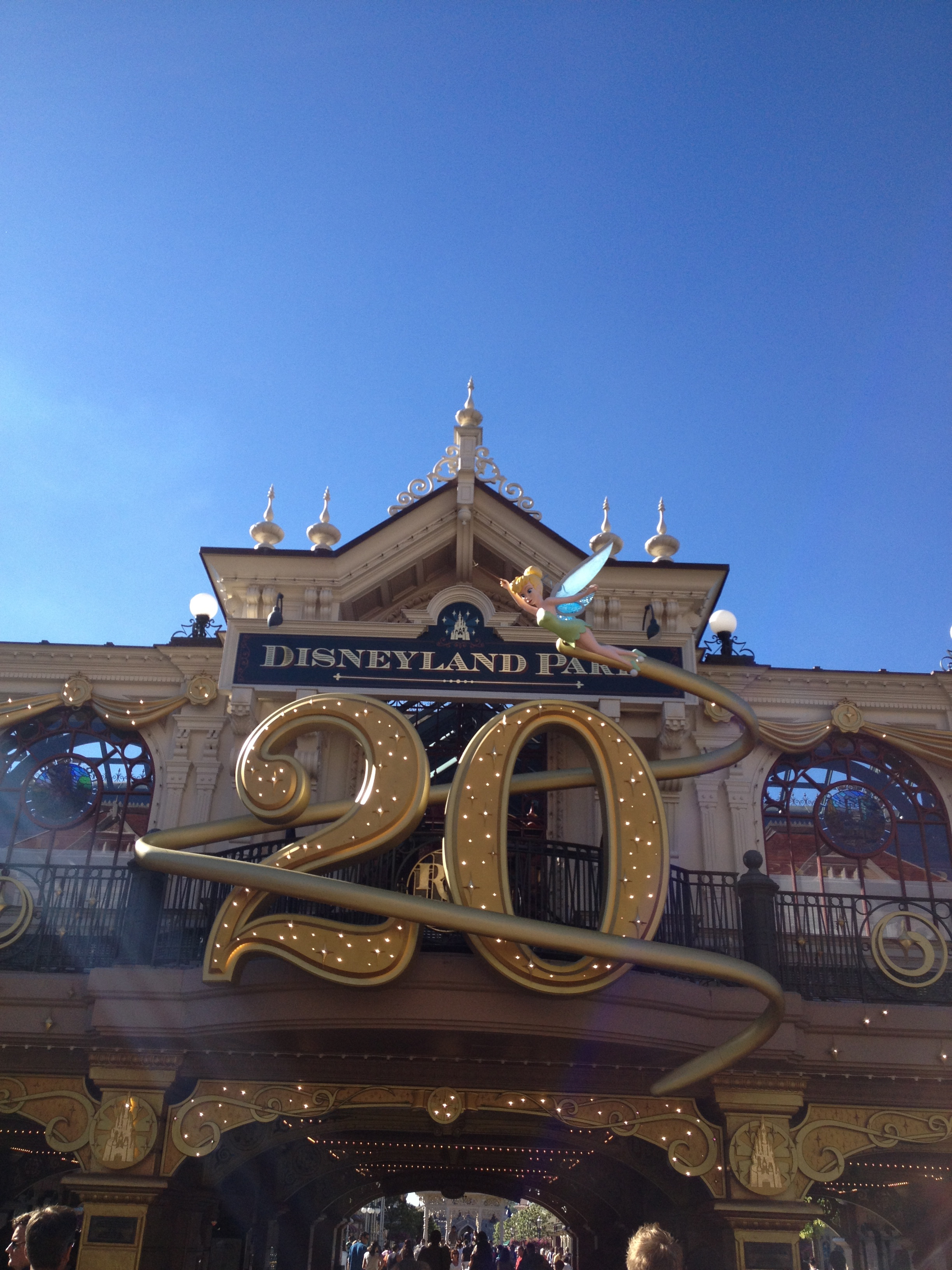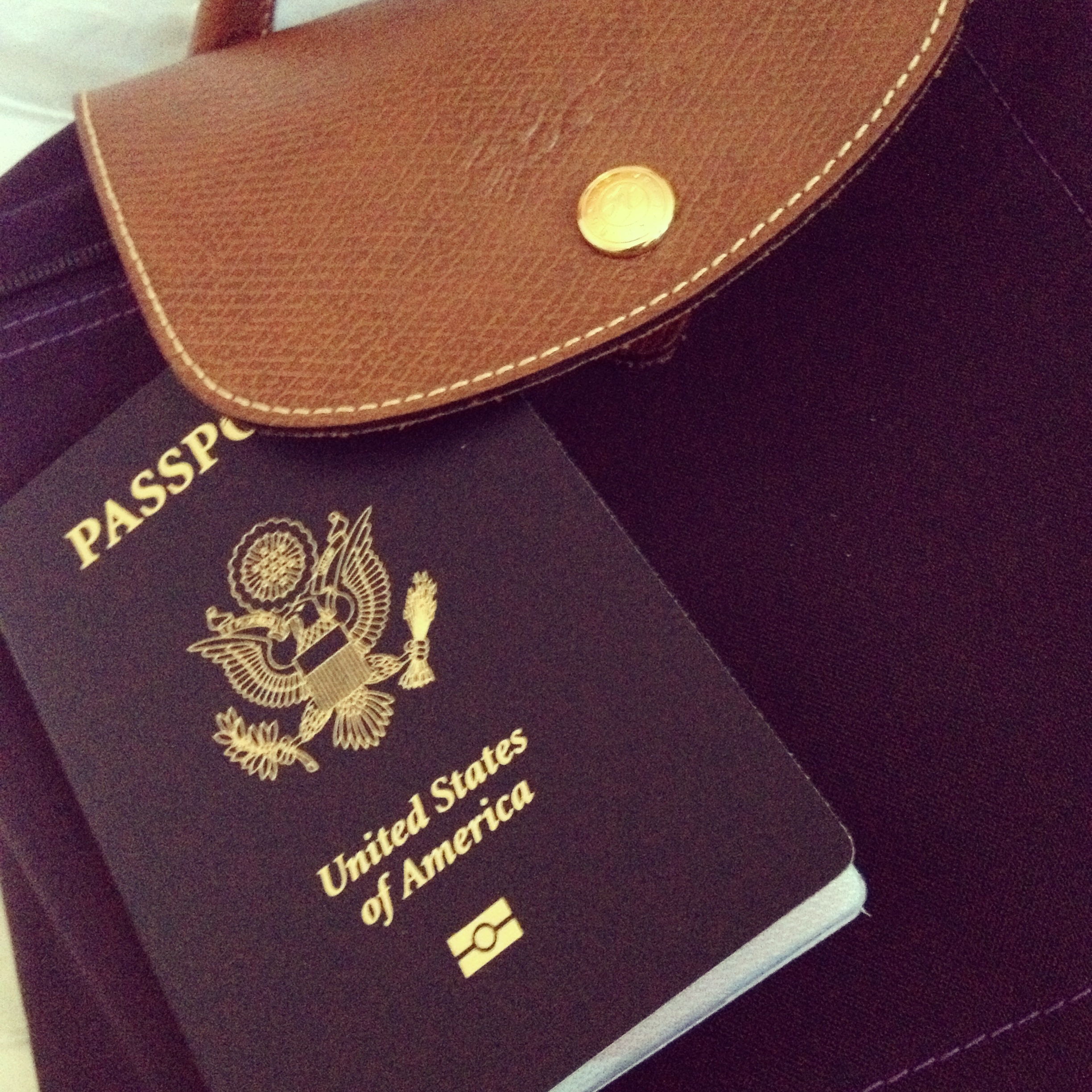 Travel tips: 
Wear comfy shoes- though the park is not as large as Disney World, there is still walking to do
Backpacks are the way to go. I like the Longchamp backpack because it's light and stylish. I pack tissues, wipes, hand sanitizer, sunblock, bug spray, disposable ponchos, deodorant, and my camera. And don't forget cell and camera chargers. I also carry a small face towel in case my little one gets sweaty and I need to wash her face in the restroom. You don't want to wait and have to pay triple for these things at the park. Instead, spend your money on better things.
The main parade starts at 5 pm- do as much as you can before it starts gets get there at least 15-20 minutes in advance to get a good view. The night time fireworks are pretty late- I don't remember if it was 8 or 9 pm. If you're getting a train back, I suggest leaving a few minutes before the end so you beat the herds of people (and you make the train!).
Grab a map and ask questions if you're lost- there are cast members everywhere.
The shows are awesome, you will definitely want to see a few so try to make time for that.
If traveling in a group, select a designated meeting area in case anyone gets lost.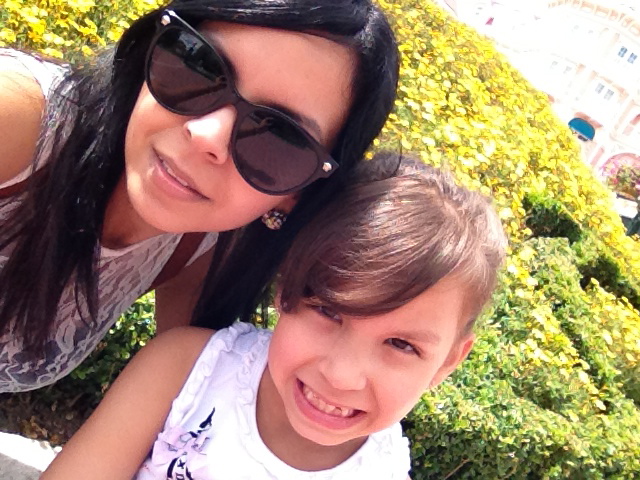 Liana had a blast on the Slinky ride- mostly because her grandmama was freaking out 😀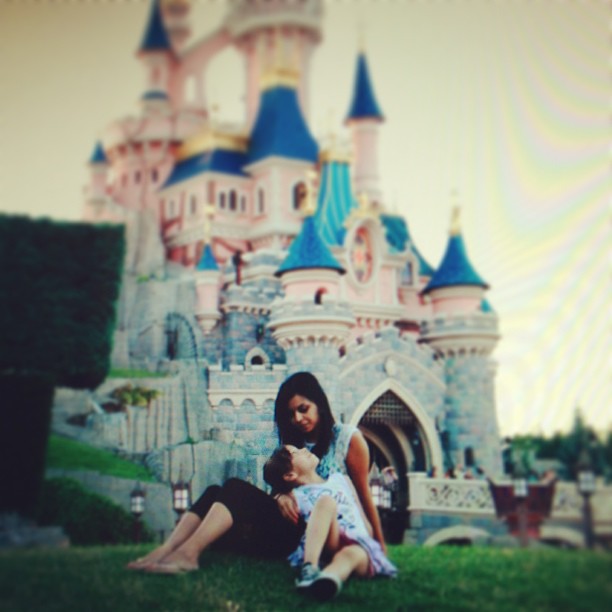 Fun Facts about Disneyland Paris: 
There are underground secret tunnels. Mickey uses them to travel faster! The tunnels were also created to keep the magic of Disney alive.
Lily's Boutique (on Main street) is named after Walt Disney's wife, Lillian.
The castle in Disneyland Paris is Sleeping Beauty's castle!
The park was supposed to be named Euro Disney.
The park has tons of hidden Mickeys! My daughter and I just love finding them .
Disneyland Paris is a major attraction including almost 200 theme restaurants, attractions and shops. It's one of Europe's most visited destinations.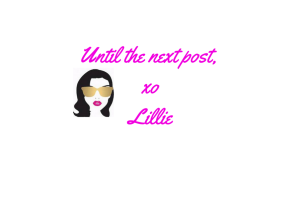 *all images are original, please do not use without permission. This is NOT a sponsored post.