A couple of weeks ago, my daughter and I headed into the city for a few days. Since we'd be in the area, we thought visiting The Pint Shop would be a fun stop. In case you haven't heard of it (not that there are TONS of pictures posted daily on IG), The Pint Shop is a super cute little pop-up shop presented by Target in collaboration with the Museum of Ice Cream. The shop was set up in celebration of their 7 original ice cream flavors by the Museum of Ice Cream which will be sold at Target stores.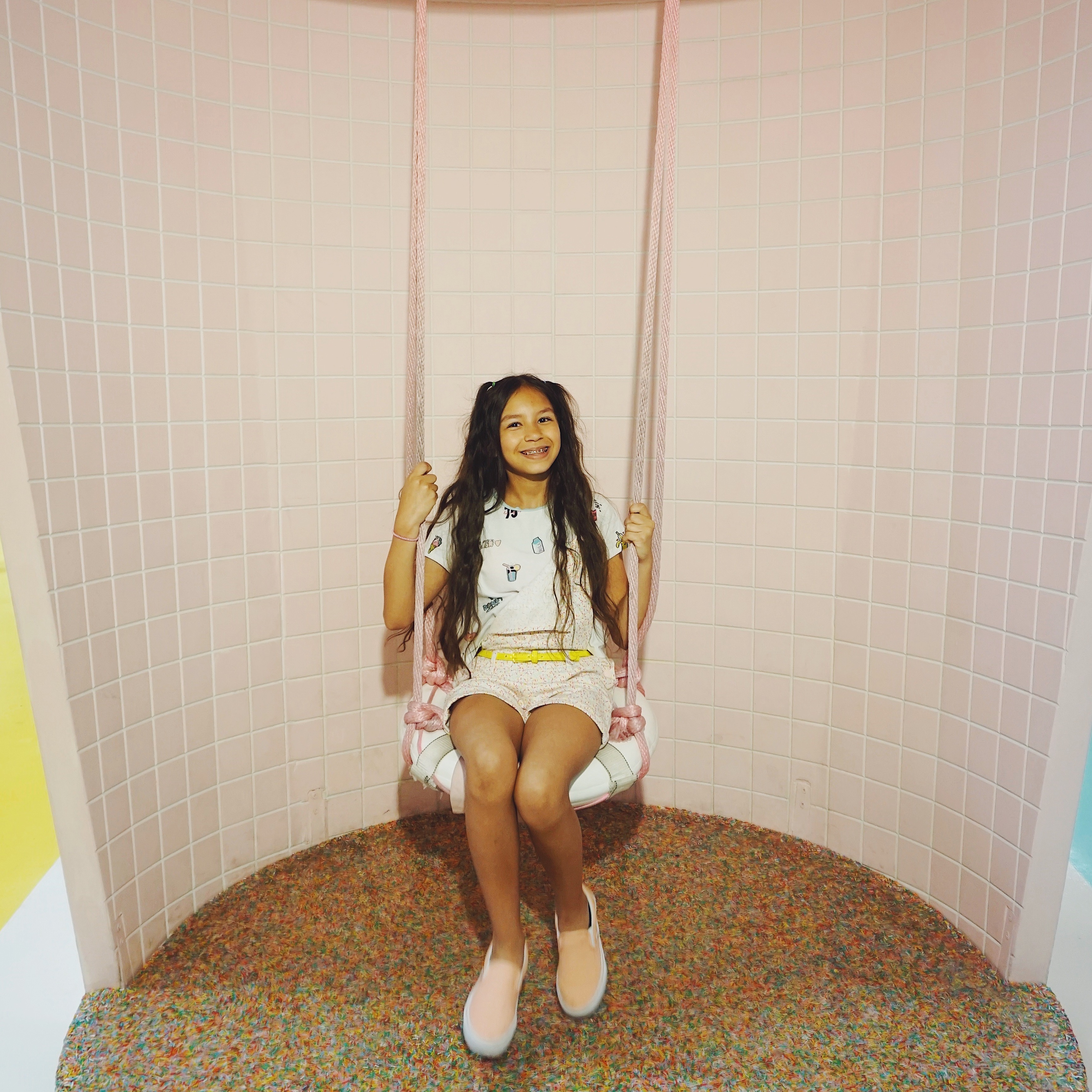 The Pint Shop is the perfect backdrop for your insta-worthy photos and more. If you've followed me for a while, you'll know I cannot have ice cream (though I do enjoy good vegan ice cream (hint to Target) but my daughter LOVES it. And she loves colorful spaces so I just had to take her. The Pint Shop is set up like a grocery store with color coordinated aisles, samples and photo ops. Everything is SUPER CUTE!
Continue Reading: Basic Hacks for Travel Fun with Kids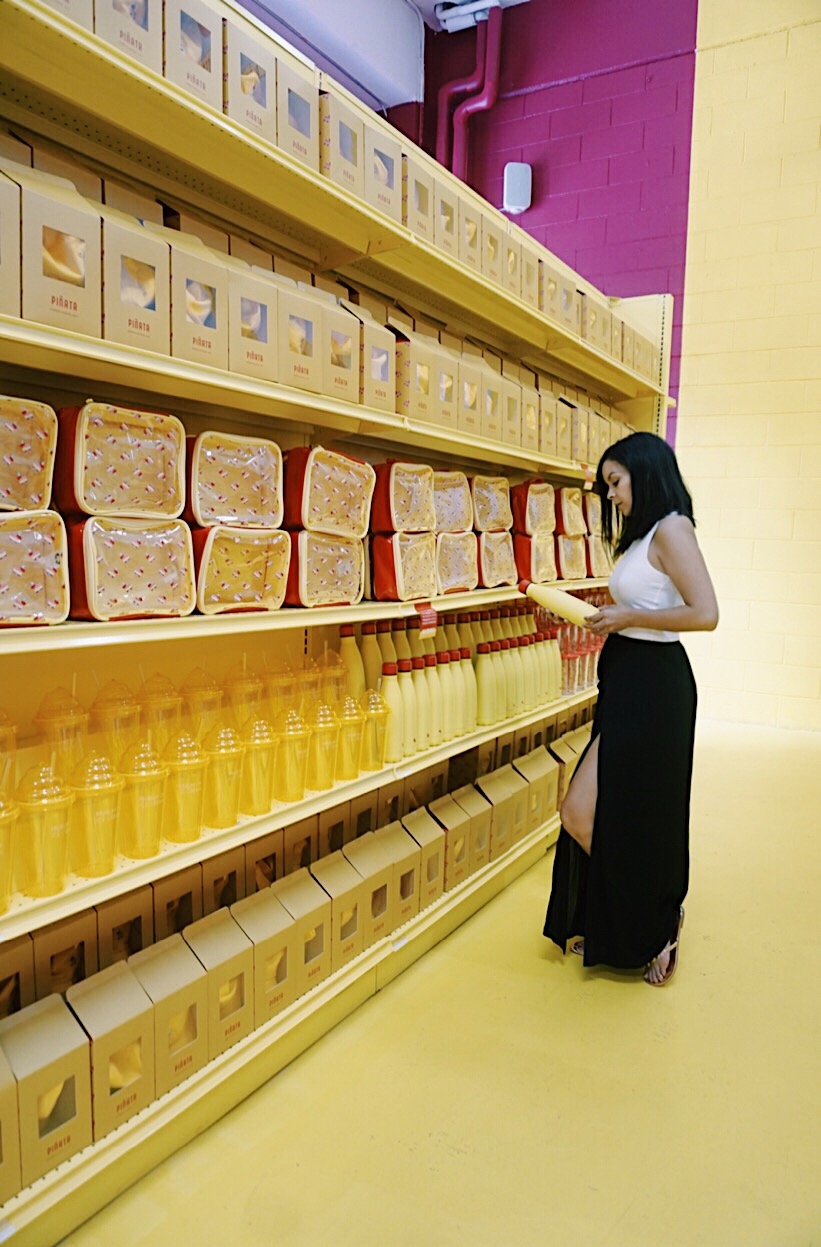 They also offer a reservation-only tasting experience but we didn't do that. We simply perused the aisles, took lots of pictures and shopped a bit. And of course, ate ice cream (well, she did!). Her favorite flavor was Cherrylicious.
See my daughter's Vlog below for a glimpse of The Pint Shop.
Have you visited? What was your favorite part?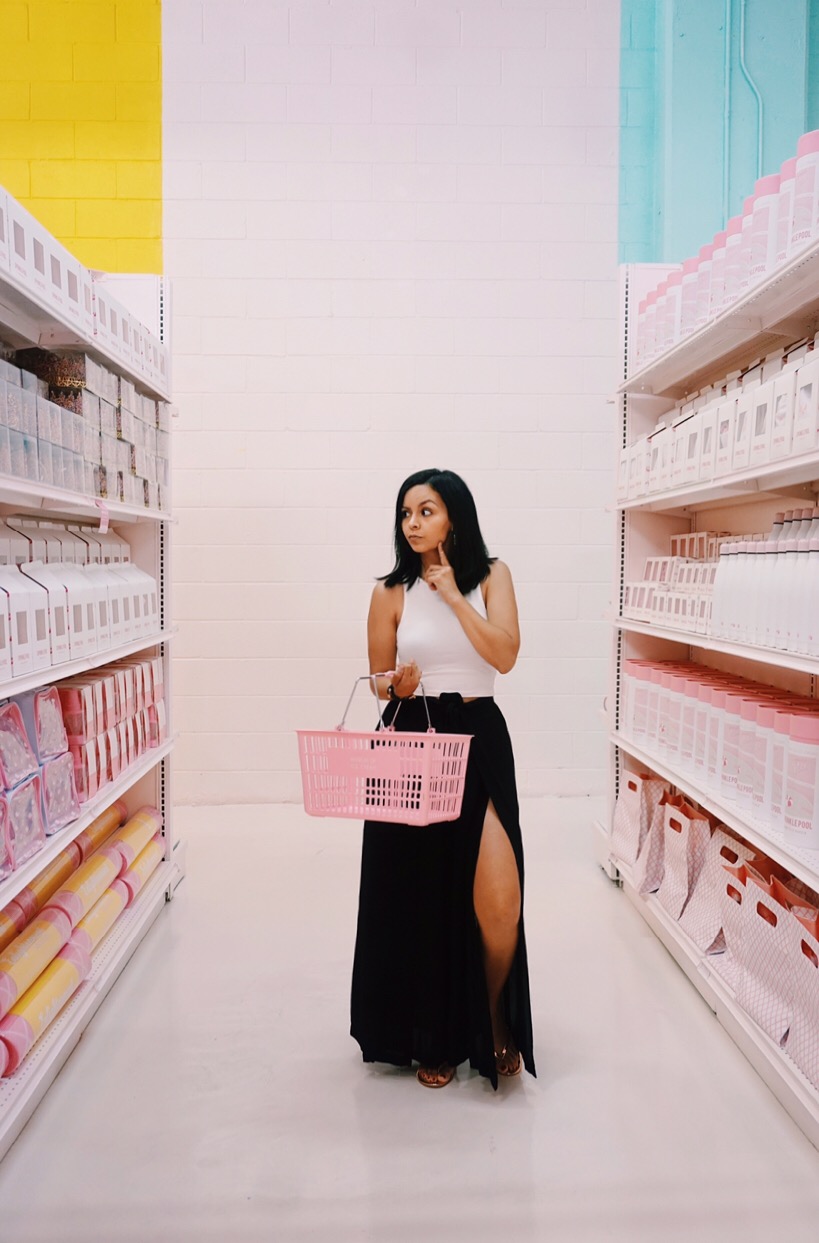 ---
Info
Location
459 W. 14TH STREET, NEW YORK, NY. 10014
TICKETING
FREE & OPEN TO THE PUBLIC (except for tasting room)
THE PINT SHOP OPERATING HOURS
MON, WEDS, THURS FRI: 12 PM – 8:30 PM
WEEKENDS ONLY (SAT + SUN): 11:40 AM – 8:30 PM
TUESDAYS: Closed