Warmer days are finally here. Well, when they want to be anyway. If you live on the east coast, you know the weather these days is just crazy. One day it's chilly and rainy, the next it's warm and sunny. So, my looks go from hoodies to sundresses. It's so confusing! But, hey, I'll take the warm sunny days with much gratitude.
Gingham Vibes
One of my favorite spring patterns is gingham. There's something so picnic-ish about it. (That's totally not a word.) For this look, I wanted to give off some gingham vibes. I paired a classic denim wash jean with a red and white gingham top and added some fun accessories to play it up.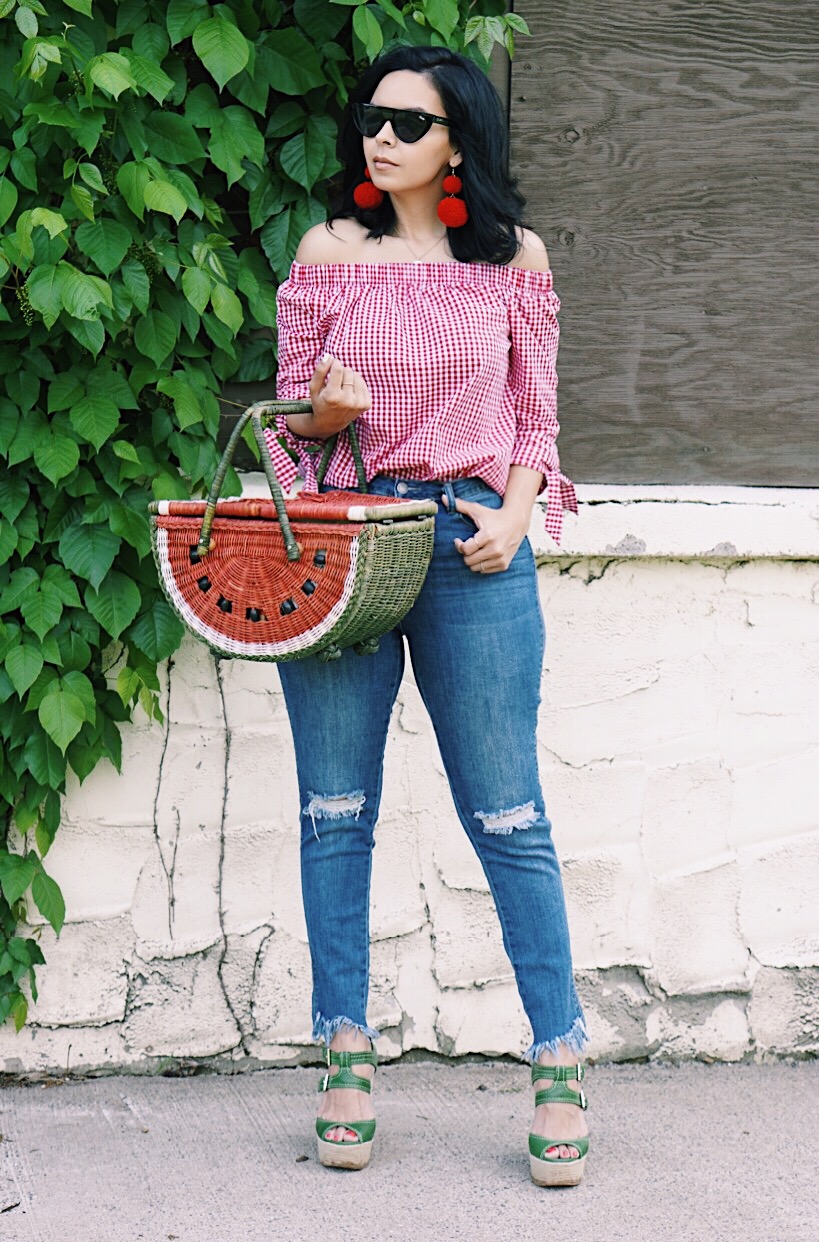 About the Accessories
The accessories in this look are really what make the outfit. So, let's discuss them. First, the watermelon picnic basket. It was a thrift treasure! I probably paid about $7 for it at a thrift store. Thrifting is something I have loved doing for many years. Usually for unique pieces, furniture, home decor and props for photo shoots. I couldn't find an exact replica but I linked some similar ones below. My look is built around the watermelon basket. For example, the green wedges to match the shell, black sunnies to match the seeds and the red gingham top and pompom earrings to go with the inside of the watermelon.
The shoes are pretty vintage, too. They are a favorite pair of mine that I can't seem to let go of. They're by Nine West and have been in my closet for maybe 6 years. The sunnies are by Quay Australia and I've been wearing them on repeat. They're so comfortable and stylish at the same time. The price was great, too. I got them on sale at Bloomy's for $44 (regular is around $55). And of course, my pompom earrings are by The LVR Shop– created by my friend, Lee for her S/S 2018 collection.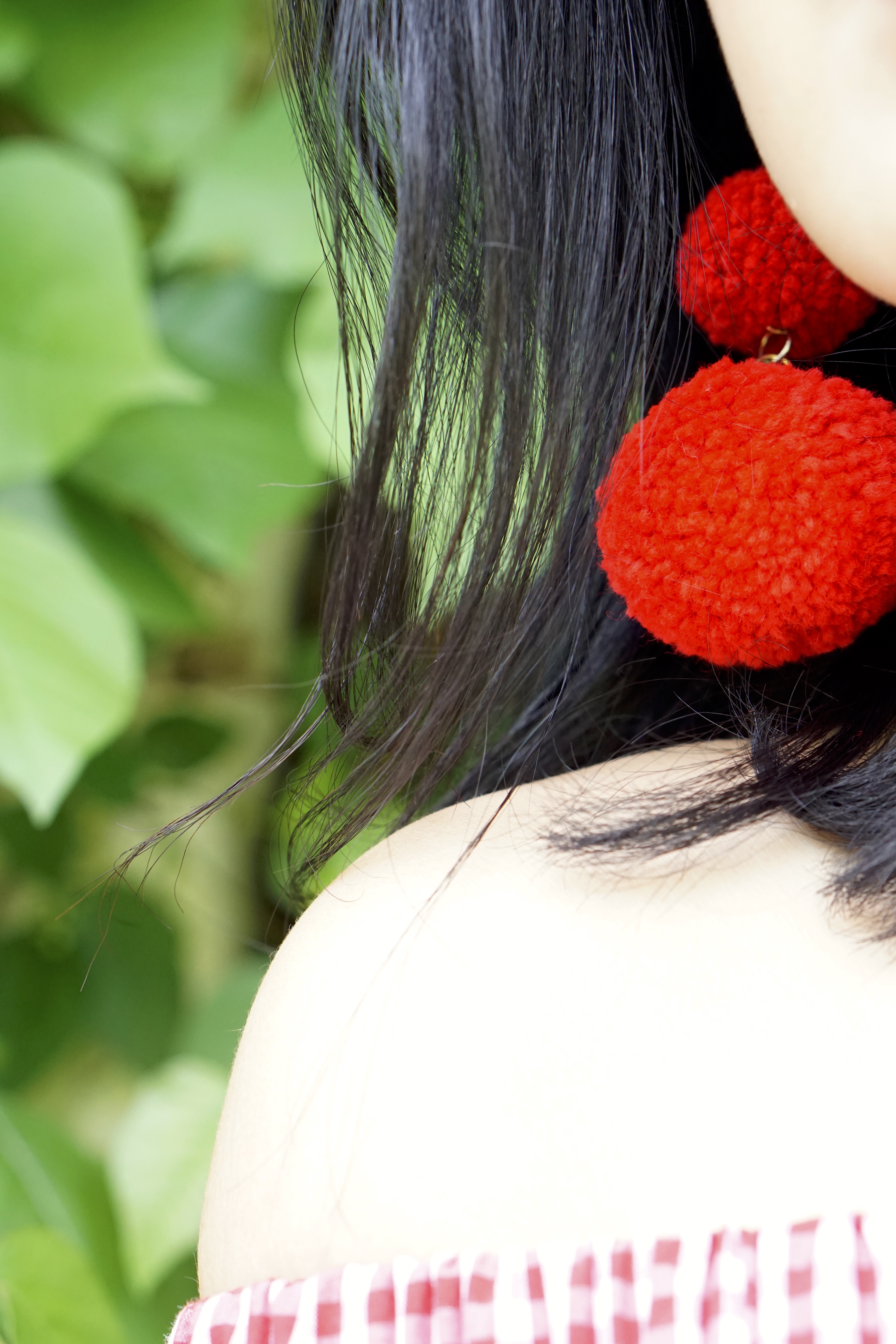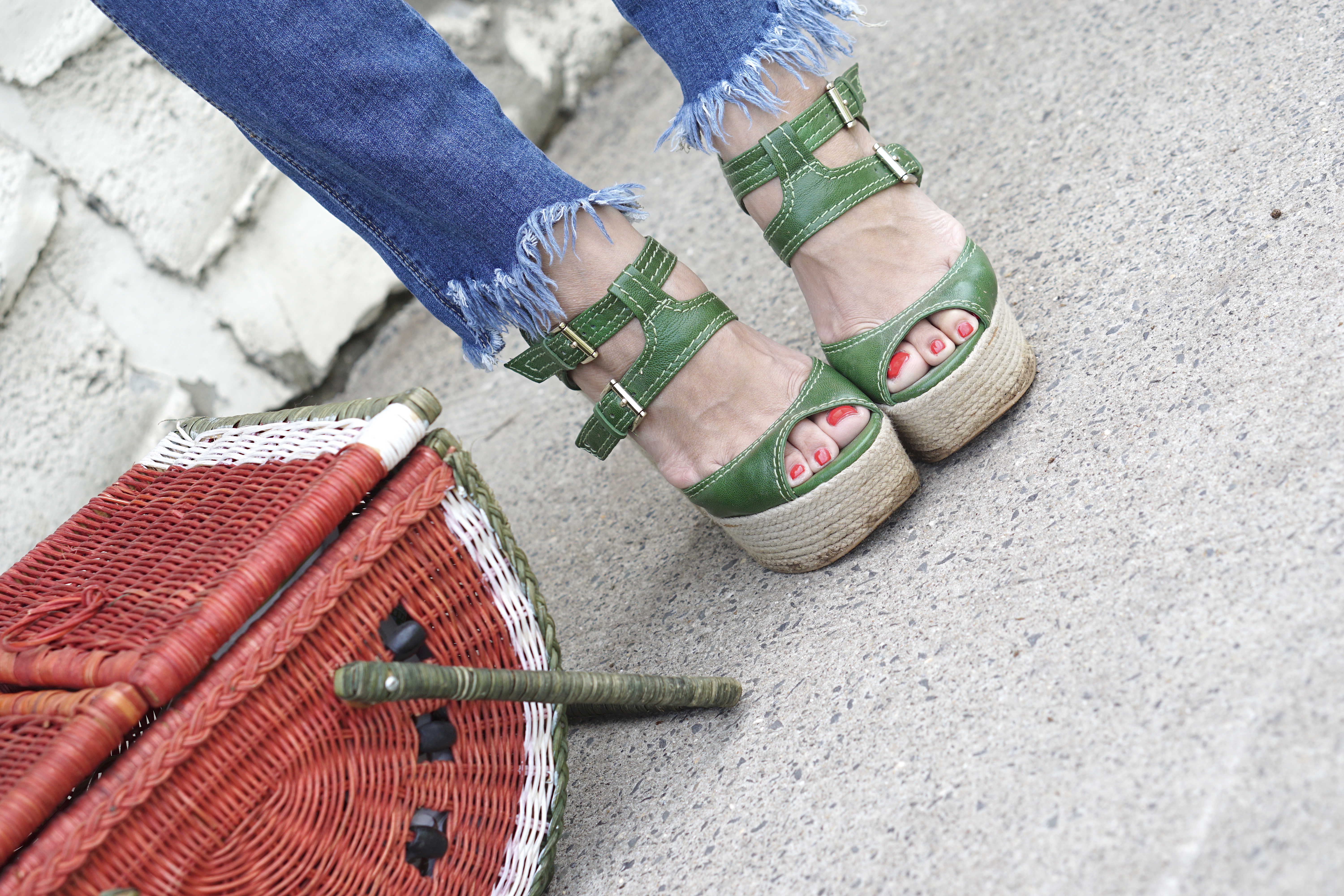 The jeans are from Mandee and are a favorite. They're high waisted, ripped at the knee and fringed at the hem. The top is also from Mandee. I love this kind of look. It's cute and comfy enough for occasions like brunch, BBQs, or general weekend outings. I've created a list below where you can shop similar items to this look. The sunnies linked are the same but everything else is similar.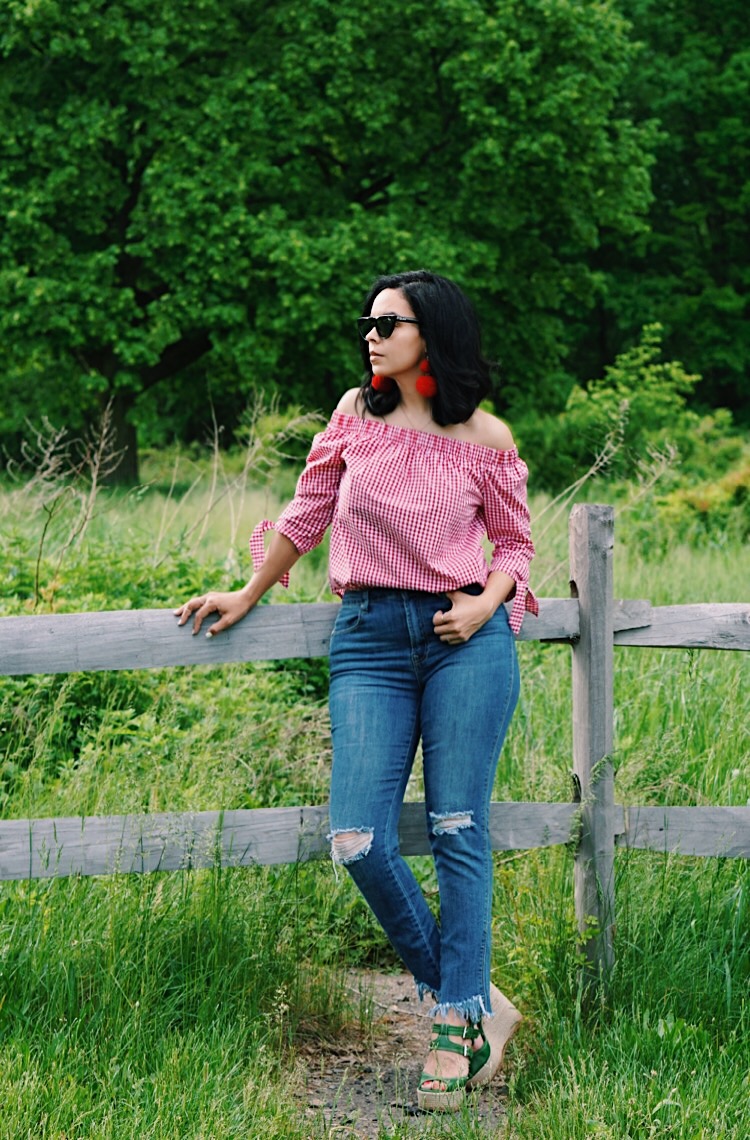 Photo Credit- Liana T. (my daughter, future creative 🙂