If you love decorating your home, you're going to LOVE Decorated subscription boxes. If there's one thing that makes my heart happy, it's interior decorating. However, I don't always have the time to go shopping for new things. So a subscription box like Decorated seems pretty cool (and convenient). I got to check out and was pretty impressed! Here's my Decorated Fall box review.
*Note: This was sent to me in exchange for an honest review. All opinions are my own.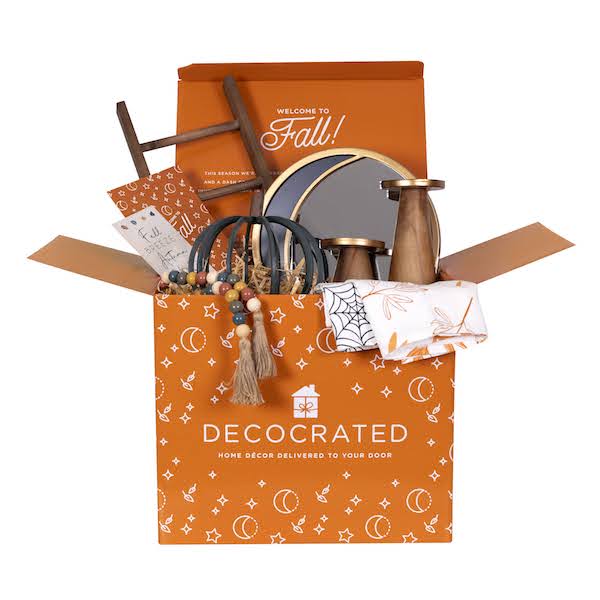 What's in the box?
With a Decorated subscription, You get a box every 3 months, right on time for a seasonal home refresh. Aside from being a subscription box, Decorated also has a blog where they share tips and inspiration for home decor using their items as well as a community. Members get 6-8 Seasonally inspired Home Decor pieces delivered 4 times per year. Perfect for every occasion. Ladies who love to decorate, you know that's important.
More Reading: Fall Must-Haves for a Cozy Workspace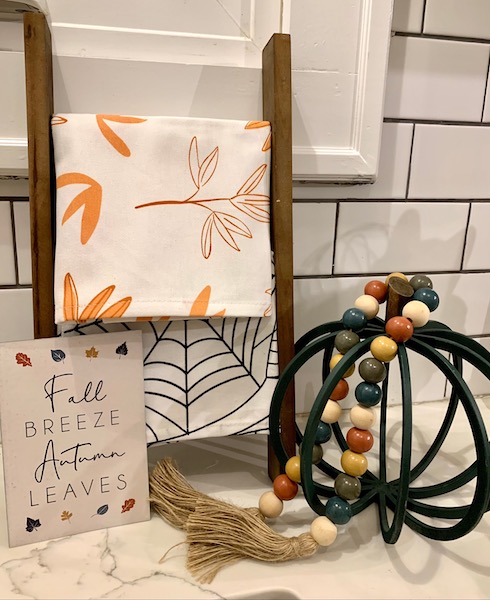 When I opened up my box, I was pleasantly surprised!
It was like a Home Goods or Target run in a box. However, Decorated takes the shopping trip and guesswork out of the equation and hooks you up with the cutest home decor details. Inside of the Fall box was the cutest little wooden ladder, kitchen towels (fall and Halloween theme), fall-colored beads, an iron pumpkin, wood with gold accent candle holders, and even a crescent moon mirror! There were so many cute pieces to get creative with.
More Reading: DIY Home: Bedroom Revamp
Sold! How much?
Decorated offers two plans. There's a quarterly option where you pay $79.99 per box or an annual option where you save $20 and pay $75 per box. If you love decorating your home, this just may be the subscription for you.