Work from home life can be pretty grand. More time with family (or fur babies), no commuting stress, no office drama, and the ability to work from the comfort of your own home. I work from home so this post is for all my fellow #WFH peeps!
One thing I love to do is make sure my workspace is comfortable and neat. As we enter the fall season, another thing to add is cozy.
Here are my Fall must-haves for a cozy workspace.
*Some of the products mentioned in this post have affiliate links. All opinions are true and honest.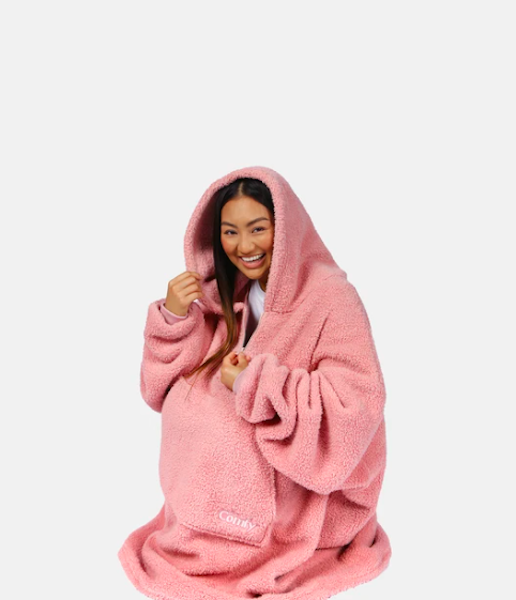 The Comfy– What can be cozier than The Comfy? It's literally a wearable blanket. If you live in a state with seasons like Fall and Winter, you MUST HAVE one of these! It will keep you warm and cozy and the luxe sherpa material makes you feel like you're being hugged by a cloud. The Comfy Teddy Bear™ Quarter-Zip wearable blanket is an oversized ball of softness that will keep you warm and smiling no matter where you are or what you're doing.
P.S. They also make awesome holiday gifts!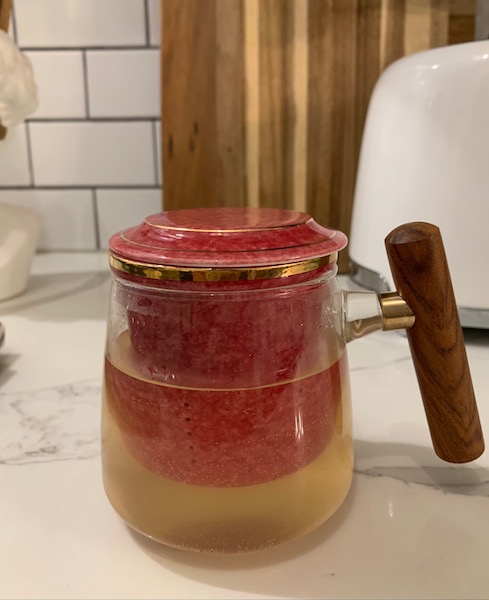 Tea mug– I love to begin my day with a nice cup of hot tea. But now that I've started using this beautifully crafted artisan mug by Ecletticos, it's even better. The company works directly with artists for all their designs and it shows in the beauty of the collections. The design is aesthetic and very pleasing to the eye and it makes mornings nicer- you know, like that feeling you have when you're staying at a luxury hotel. I believe in making your home as relaxing as possible, like a retreat. This sure mug adds to that element.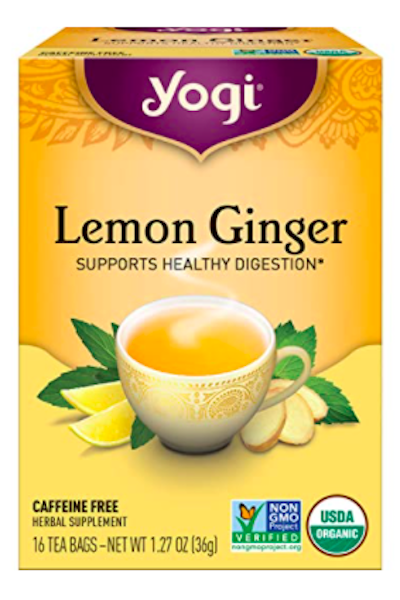 Tea– Ginger & lemon tea does it for me. And I've tried plenty of brands. But by far, my favorite brand has to be Yogi. It's flavorful, caffeine free and good for your digestive system. I always feel better after a warm cup of this tea. It gives a nice cozy feeling.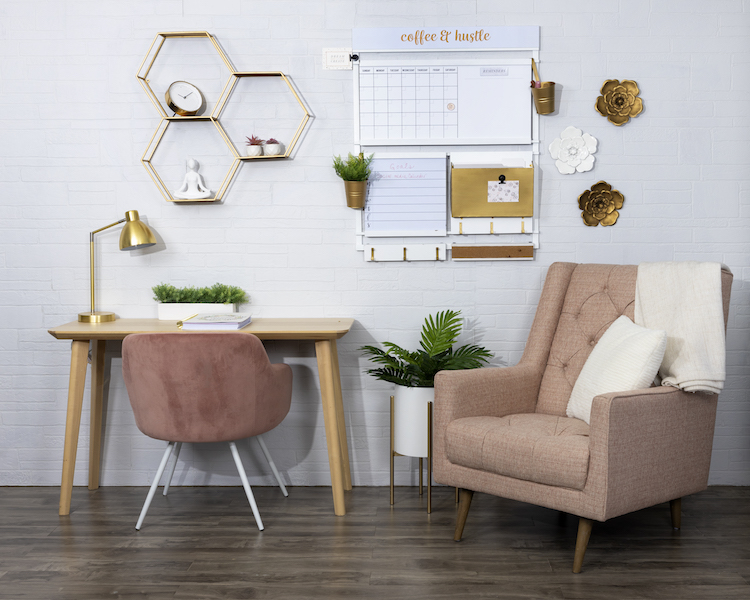 Organizer– Cozy does not mean messy. 1Thrive makes the cutest wall organizers to help keep you functioning. I love the details of The Harper – white with gold accents. It's got a whiteboard calendar, pen/marker holder, file holder, weekly whiteboard, a cork strip (to pin important reminders or cards), hooks, and more. It's a lovely design fit for a girl boss.
But wait, there's more!
Creating a cozy workspace takes quite a bit of planning (and shopping). You know how they say your bedroom should be like an oasis? Well, so should your workspace. Add these details to accomplish it.
Planner– A good planner is essential. I love the JStory Large Weekly Planner. It's lightweight so you can take it with you anywhere but it's also in large font making it hard to forget your to-do's.
Candle– As the seasons change, so do scents. A candle is one of the best ways to get your space ready (and cozy) for the change of season. A nice pumpkin spice or apple scent is perfect for the fall. I am currently loving this Fall Feels candle.
Barefoot Dreams Throw– A splurge but definitely worth it. Super soft, warm, and luxurious! And ridiculously COZY.
Socks– A smaller splurge and so worth it. These are super soft and warm – just like the throw! Keep your feet toast with some cozy socks while you work.
Hand Cream– I recently discovered Milk & Honey Hand Cream. It's soft, hydrates hands and nails, and is not sticky. Plus, I love that it's vegan.
That's all for now…better get to work! Thanks for stopping by!