Winter weather brings us winter cravings- hot chocolate among the most popular. My little one especially loves hot chocolate. I like to make her meals fun and pretty so I'm always looking for new ways to give her things she already likes. For one, she LOVES peppermint flavors and she loves frozen treats. Hmmm… how about a frozen peppermint hot chocolate treat?
So, I whipped out my Nutri Bullet and gave it a go. A few minutes later, kid tested and kid approved! She absolutely loved it.
And it's so simple, you can try it, too!
Here's what you need: 
1 packet of Peppermint Hot Cocao mix
1 cup of milk
4-6 ice cubes
Blender
*Add some peppermint sticks or a candy cane and whipped cream to garnish!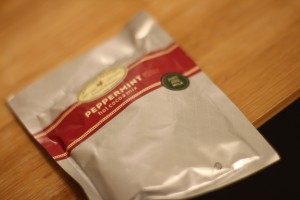 Use the entire packet. You will need it for the 1 cup of milk.
Add the ice cubes. Blend for up to 30 seconds.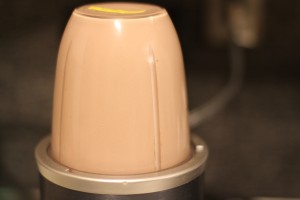 Pour, decorate and serve!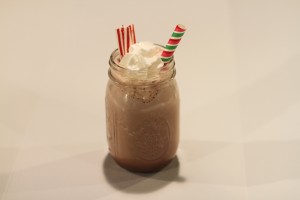 How do you make hot cocao? Have you tried this recipe? Comment below 🙂