*This is a sponsored post. All opinions are true and honest.
I've never allowed those "dry clean only" tags to scare me away from buying garments I love. But I will admit that actually taking them to the dry cleaners was sort of a pain. It was one of those things you put on your to-do list but isn't exactly a priority so my dry cleaners bag sat by the door for weeks at a time. That's until I discovered Dryel, an at-home dry cleaning solution- the most convenient solution, in my opinion. In this post, I'm going to give you the breakdown and share how to dry clean at home.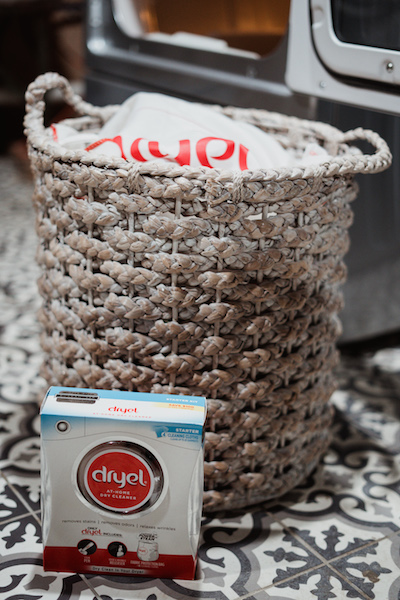 *Note: You will need a dryer in order to use the products mentioned below.
Dryel 101: How to Dry Clean at Home
First, you'll need the Dryel kit. Only dry clean up to 5 pieces at a time. The kit comes with a Fabric Protection Bag which protects clothing and concentrates the gentle cleaning vapor from the Dryer Activated cleaning cloth. It's so easy to use, you'll never go back to the old dry cleaning days.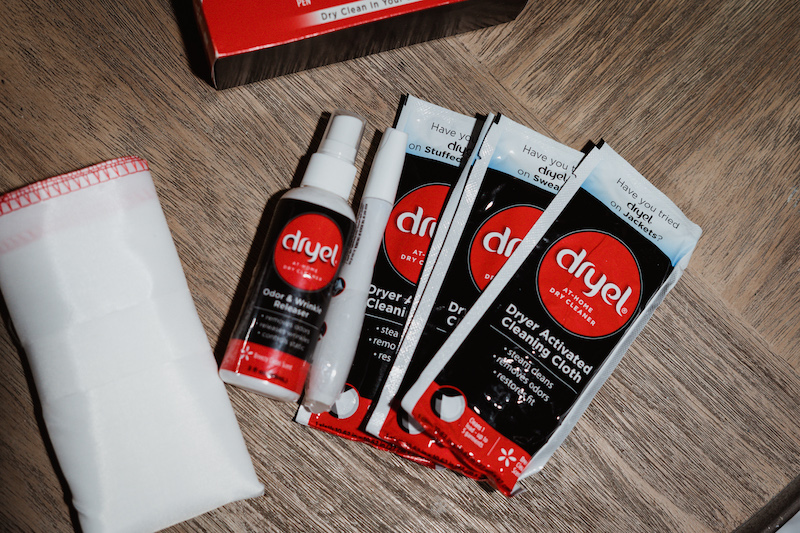 Step 1 Pre-treat using the Dryel stain removing pen. Next, spray the garments with the Odor & Wrinkle Releaser spray.
Step 2 Clean. Place your pre-treated garments along with a dryer- activated cleaning cloth into the bag. Close the bag and toss into the dryer (on medium heat) for 15-30 minutes. The heat from your dryer activates the cleaning solution in the cleaning cloth and releases a steam that removes stuff like body soils and odors from clothing.
Step 3 That's it! Your garments are dry cleaned! Put away or wear.
What Can You Use Dryel On?
Almost everything! Jackets, blazers, dresses, scarves, sweaters, blouses, skirts, lingerie, dark denim, slacks, outerwear, curtains, blankets, pillows, and stuffed animals,
*Note: Do not use on leather, velvet, suede, fur.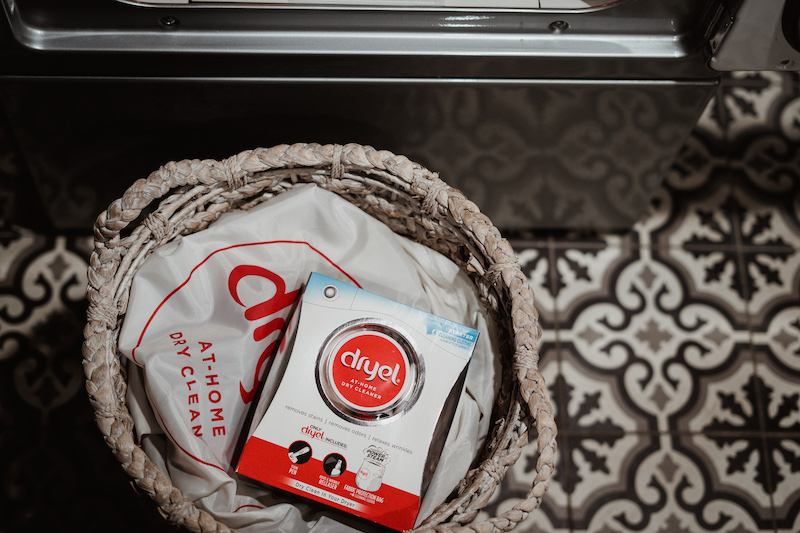 Why Dry Clean at Home?
Why not? It's so easy and it will save you time and so much money. There are no harsh chemicals of dry cleaning and no rough agitation of wet washing. Plus, those other methods also tend to ruin your clothes over time.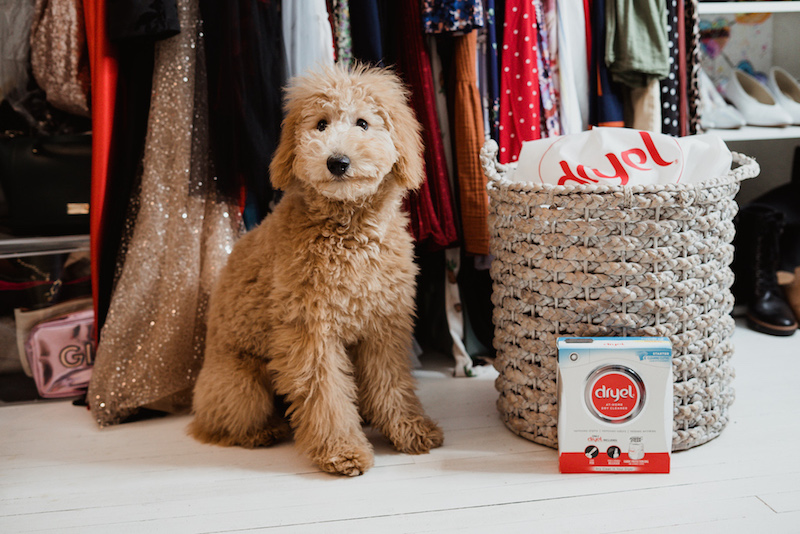 Every Fashionista Needs this in their Life!
If you like to shop, it's so important to protect your clothing and using Dryel will help you protect colors, prevent fading, shrinking and keep those gorgeous pieces you've invested in in good shape. And if you like thrift shopping, like me- it's also a GREAT way to clean and disinfect your fabulous finds. Dryel is a powerful yet gentle way to remove bacteria and odors from clothes.
And let's not forget jeans. If you love your denim, you'll love Dryel. No fading, shrinking or stretching.
Tip: Get the Dryel on the go stain removing pen. You can treat your clothing on the spot which makes dry cleaning them later much easier.
Are you ready to try dry cleaning at home? If you need help, feel free to comment below