When the sun comes out and the spring flowers bloom, it's time to get out and greet the cherry blossoms. They're only out for a few short weeks but they're quite a sight to see. Not only is their beauty enchanting but they have the power to uplift a person's spirits. And we can all use some of that flower power during these times. We got a beautiful sunny, 70-degree day last week so naturally, I headed over to the park. Of course, it was the perfect day for a picnic in the park (in a vintage floral dress, that is!).
*Disclosure: I was gifted this dress in exchange for a post. All opinions are true and honest.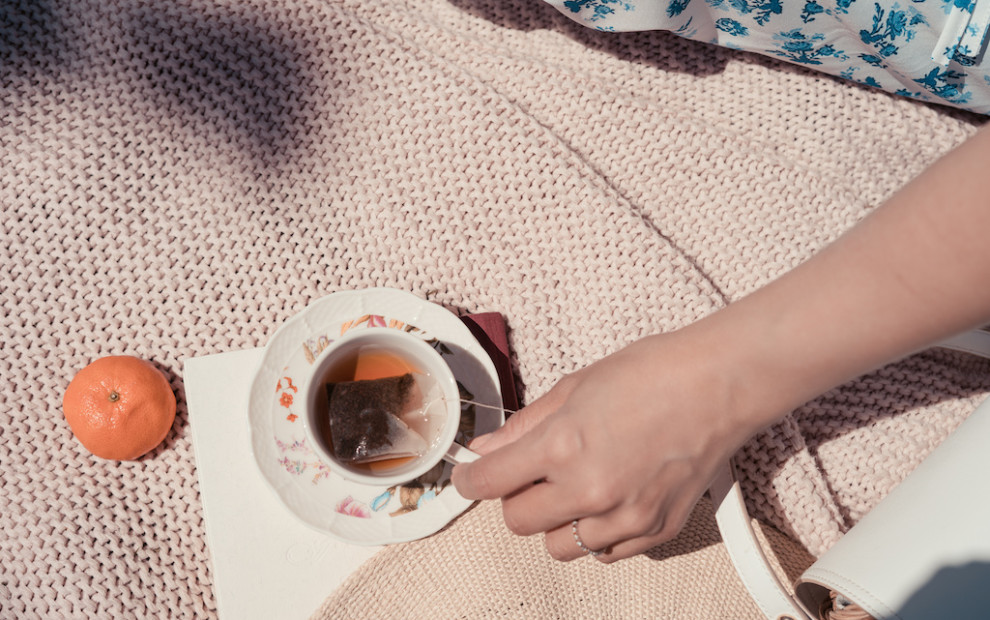 Living My Period Drama Dream
It's no secret, ever since Bridgerton aired on Netflix, everyone's been obsessed with cottage core dresses, regency gowns, flowers, tea, and pretty desserts. This makes my vintage-loving heart happy as I've been collecting vintage things since forever. It's about time people begin to appreciate period dramas and antiques. So when I saw this vintage floral dress on Ever-Pretty, I just had to have it!
More Reading: Glitter and Glam: Look Like a True Diva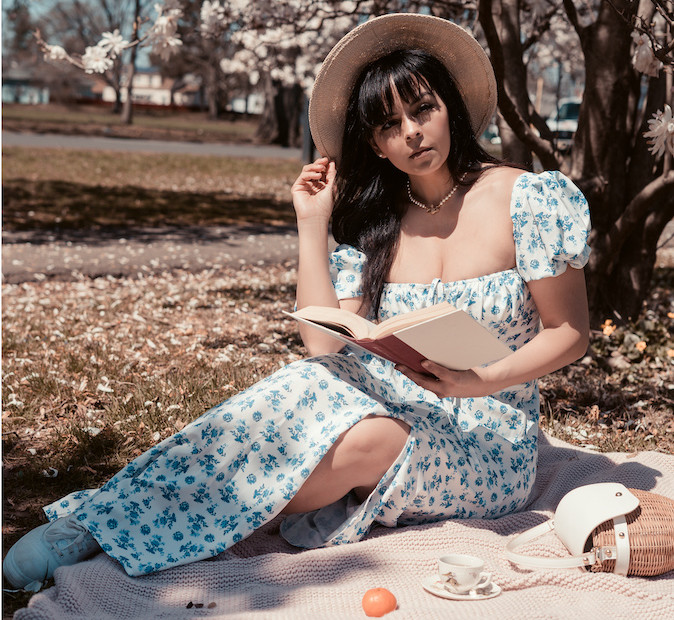 A Vintage Floral Dress
This dress comes in a beautiful blue vintage floral print. You can actually tie the string up and sport as a halter but I preferred to tie them in the middle. This dress is absolutely perfect for a picnic in the park, a day date, vacation, brunch and so much more. And for under $40, it's a steal!
More Reading: Lace Corset Gown: Parisian Vibes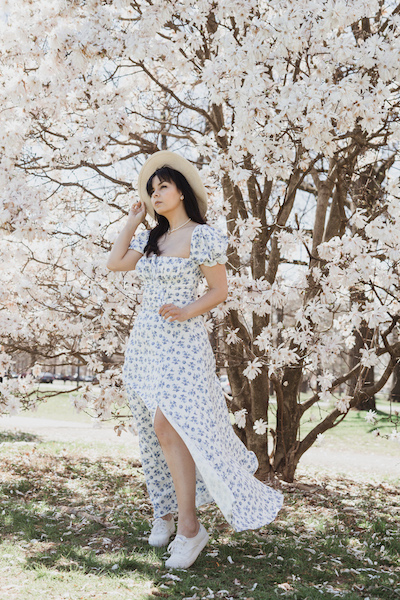 Flowers, Tea and the Perfect Dress
All of these things made my afternoon complete. It felt so nice to get out and feel the warm sun on my skin. After months of cold, dark winter it was just what I needed.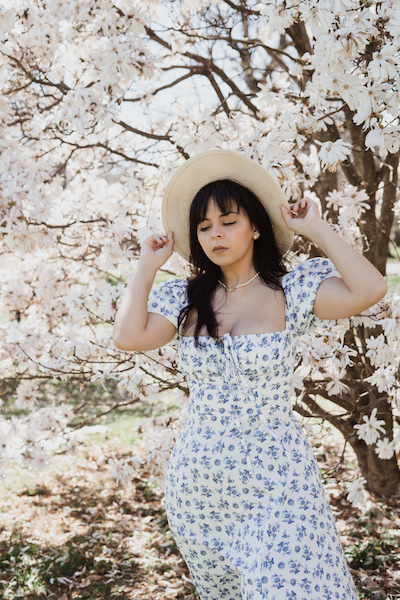 Fit & Design
As always, I recommend taking proper measurements and not guessing your size. Ever-Pretty dresses usually fit me well. If you're unsure about the fit or stretch, I suggest sizing up and getting the dress tailored. It's always easier to tailor when a garment is bigger and not smaller.
What I Love: This dress can be worn in multiple ways. On or off-shoulder and you can use the strings to tie up as a halter or tie in the front. It also has a slit on one side which makes it easier to move around- plus, I love to show some leg! The fabric is light but not see-through. However, I always recommend wearing shorts under dresses…you know, just in case it's windy or something!
Closure: A concealed zipper up the back. Size up if you have a large waist.
Undergarments: Not Padded, has Lining.
Fabric: Polyester blend.
Stretch: No Stretch.
Use my code to save! 30% off over $50: jerseyfashionista30
Shop this pretty vintage floral dress here.