Being cooped up inside for so long, I actually looked forward to Spring blooms. Seasonal allergies are the worst but the beauty the flowers bring is something else. So when I heard about the Holland Ridge tulip farm in New Jersey, I planned for a visit. A tulip farm makes for a perfect spring day trip- and the perfect cure for the winter blues.
More Reading: NJ Sunflower Festival at Stony Hill Farm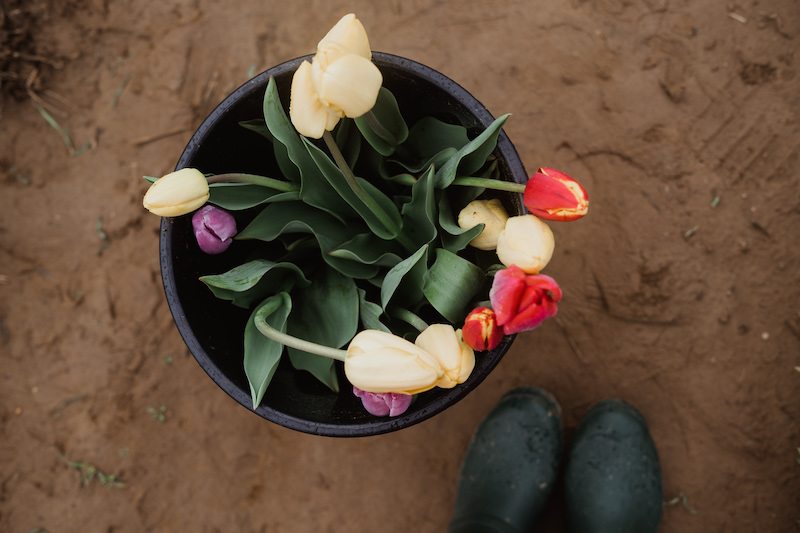 Forget your pretty shoes, wear rain boots.
I am so glad I decided to wear my Hunter rain boots. The weather was supposed to be cloudy but I just had a feeling rain might happen. It is April, after all. And it did. It drizzled on and off that day. It was chilly and rainy- probably the most annoying weather for photographs. But that didn't stop us- well, I almost gave up but the hubby pushed me through. You'd never know the weather conditions that day by looking at the photos!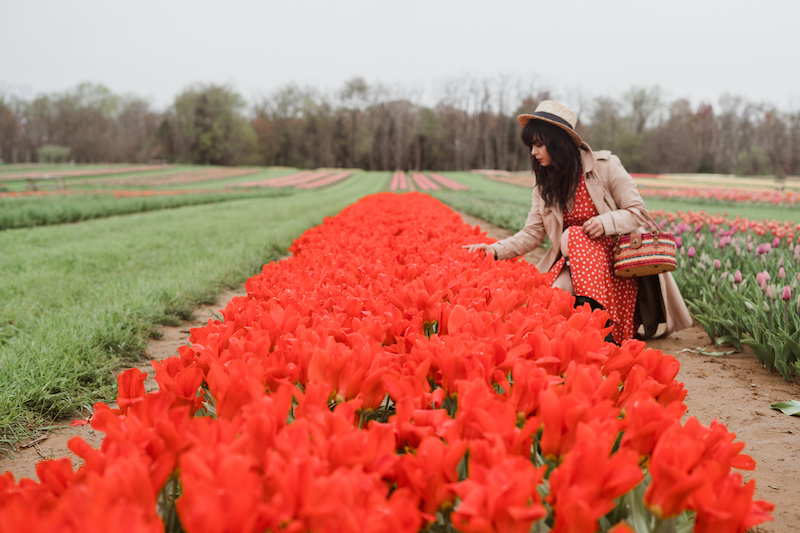 There's so much beauty to see at the tulip farm.
Even without the sun, the tulip farm is simply beautiful. It will make you stop, stare and stay awhile. The colors of the flowers are vibrant and crisp. And walking around, your senses awaken. So much you can tune out anyone else walking around. We actually went during the later hours closer to sunset so it was less crowded. Since the farm is a big open outdoor space, it was safe to visit during this time. It's also not crowded.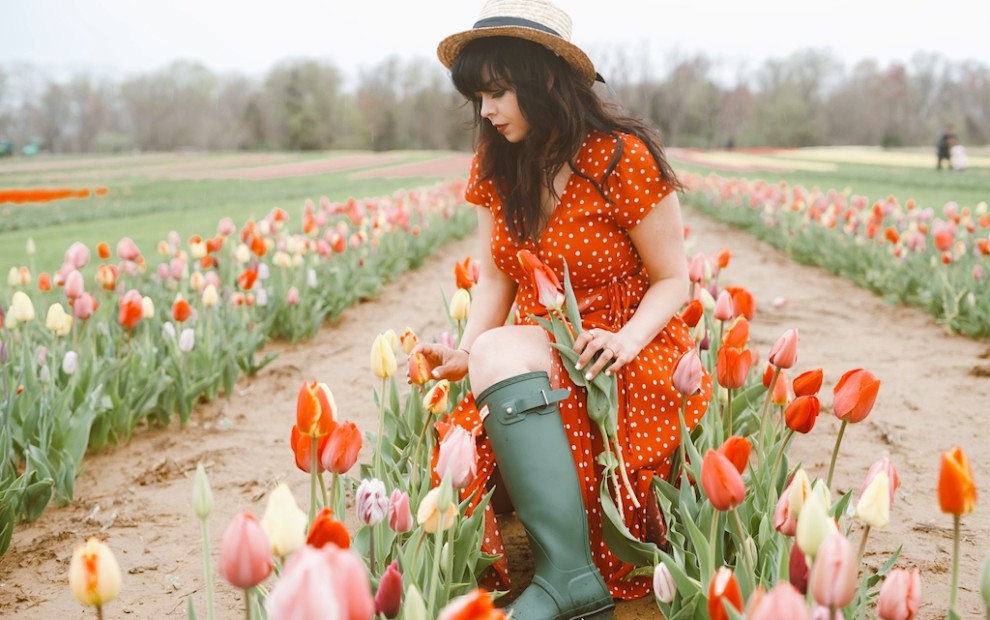 Catch them while you can!
If you're trying to visit a tulip farm, you may have a few days left. They usually release tickets for about 3-4 weeks and then some, depending on the tulips lasting on the field. I always recommend planning ahead. Spring flowers make their grandest appearances in April and usually around the second week and on.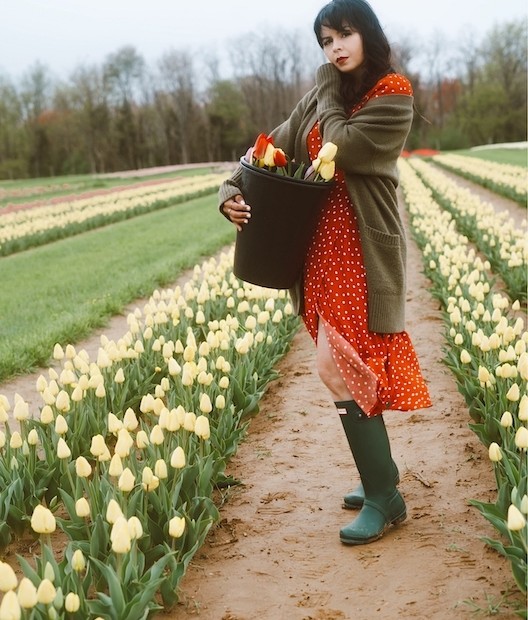 I'll let the rest of these AMAZING photos tell their own story…