Happy New Year lovelies! We're officially in 2018, can you believe it? I remember back when I was a kid how I imagined everyone to be driving flying cars and skateboards. We did get the hoverboards and lots of crazy new tech but I doubt I'll be flying anything in the near future!
It's been bone-chilling cold on the East Coast, so I wanted to add a little sunshine to my blog with this embroidered dress + sock boots look. We shot this look a few weeks ago when we were lucky enough to have a beautiful 50-degree day. But enough about the weather, let's discuss this look!
Let's Discuss this Embroidered Dress…
First, this dress. It's by Free People and it's one of those things that caught my eye and when I left the store I couldn't stop wondering why I didn't buy it. It's seriously perfection-lined, with beautiful details on top embroidered flowers and velvet, two side slits, a cinched waist that compliments the figure, and POCKETS. Really, what's not to love? It's a beautiful boho dress great for any occasion and though it's got quarter-length sleeves and goes past the knees, it's totally sexy with two side slits and a deep V-neck.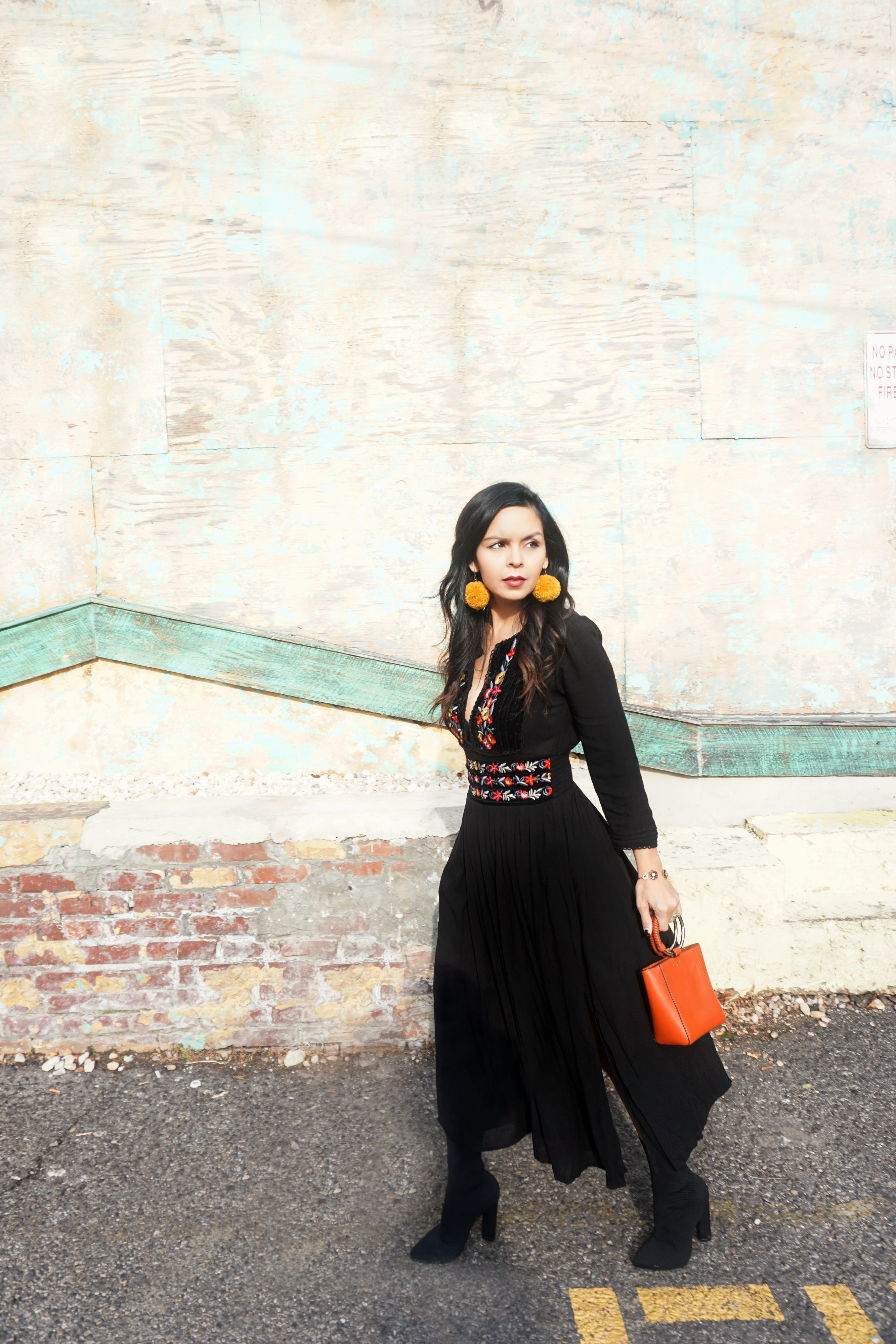 I got the dress during Black Friday when the prices were the best.
Free shipping plus half off bringing it down to under $90. Originally it was $168 but it's on sale again so if you want it, snatch it up now! It also comes in a wine color which is stunning.
I love a good dress, it's the easiest most effortless way to get dressed.
I paired some black sock booties with it and played on color using mustard color pom pom earrings and a deep orange bag. Other than that, all I added was a floral cuff bracelet. See the look below…
Dress: Free People
Earrings: c/o The LVR Shop
Bag: c/o Henri Bendel
Bracelet: Kate Spade
Boots: Mandee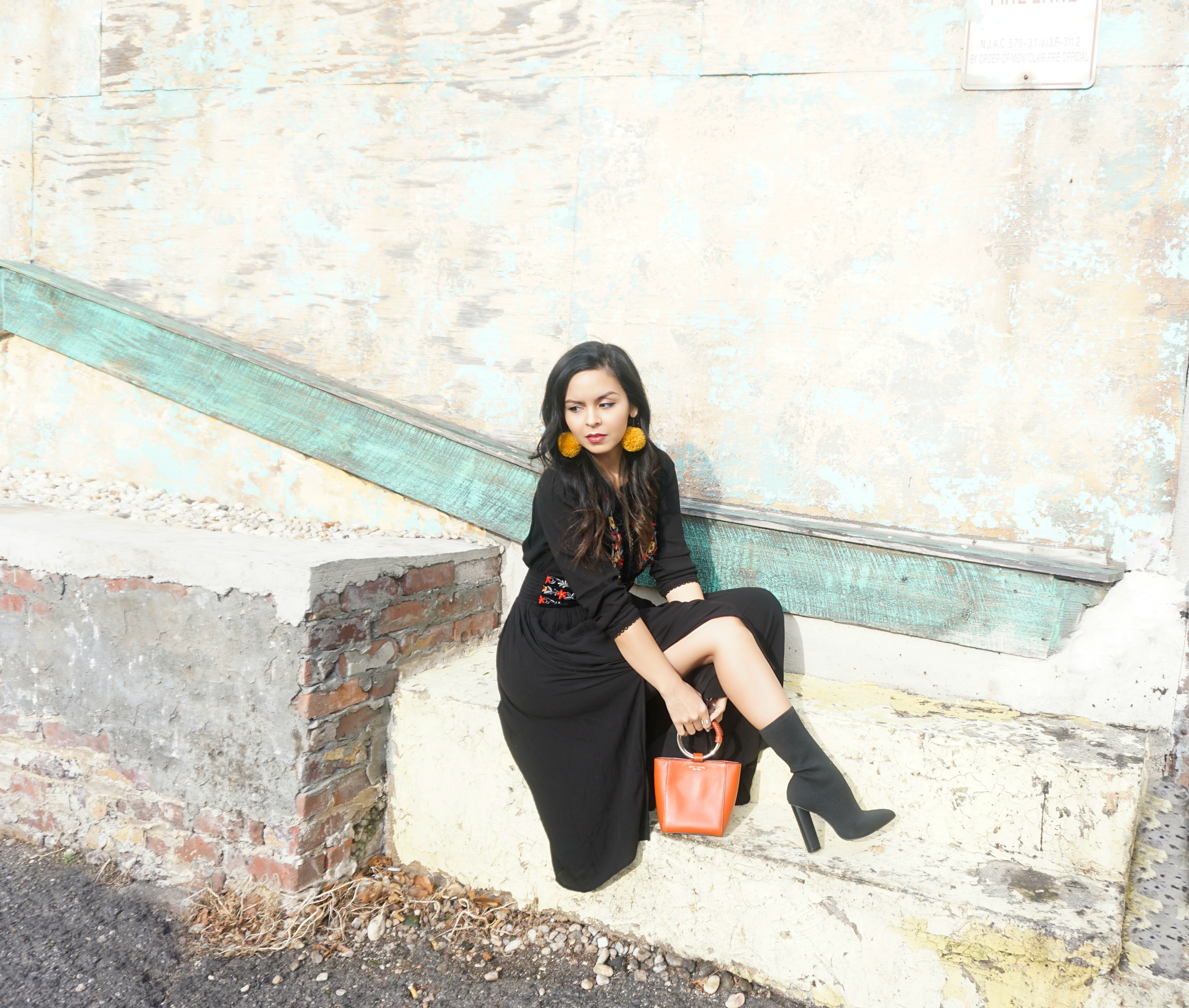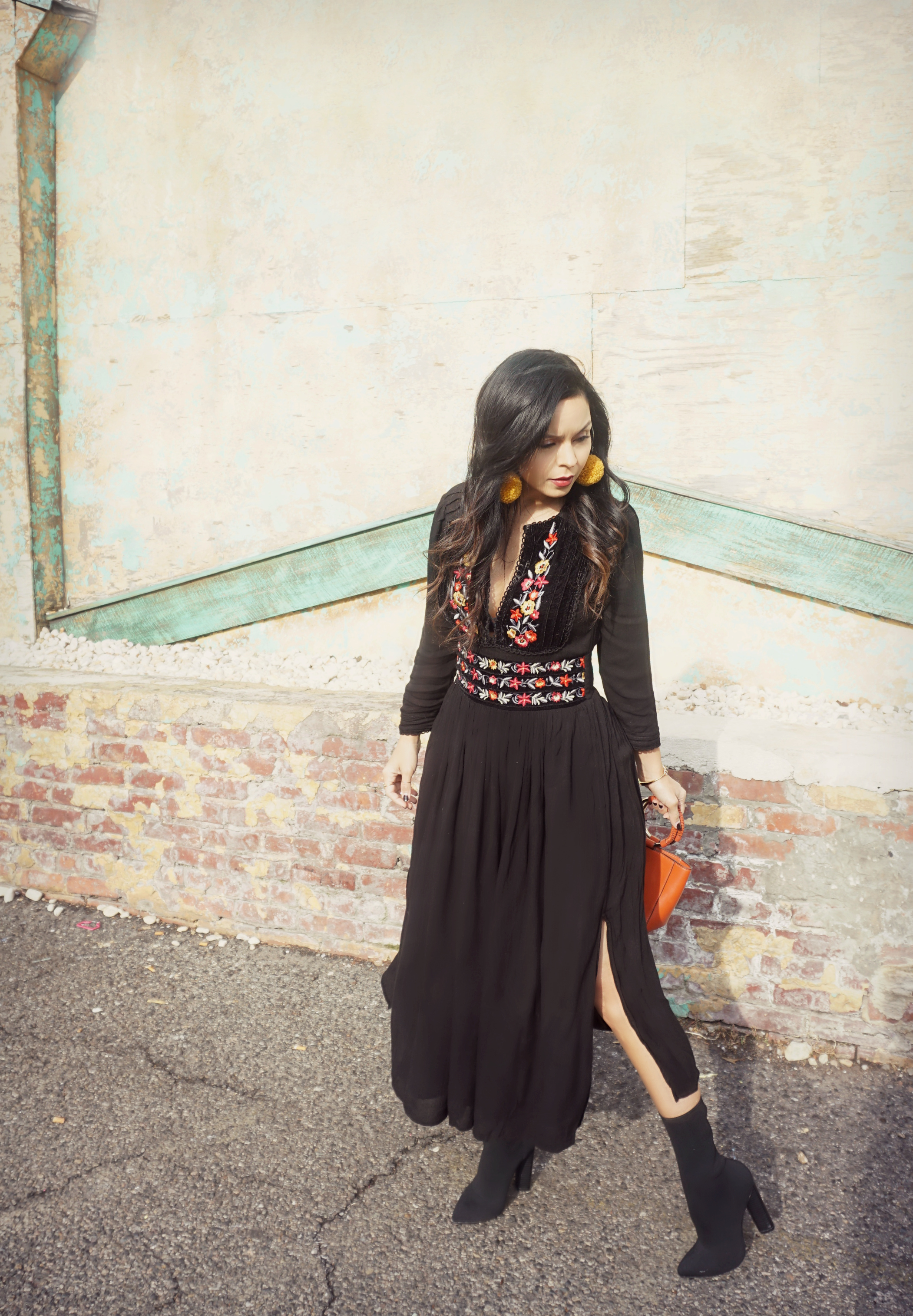 "She had the soul of a gypsy, the heart of a hippie, the spirit of a fairy…"  k.k.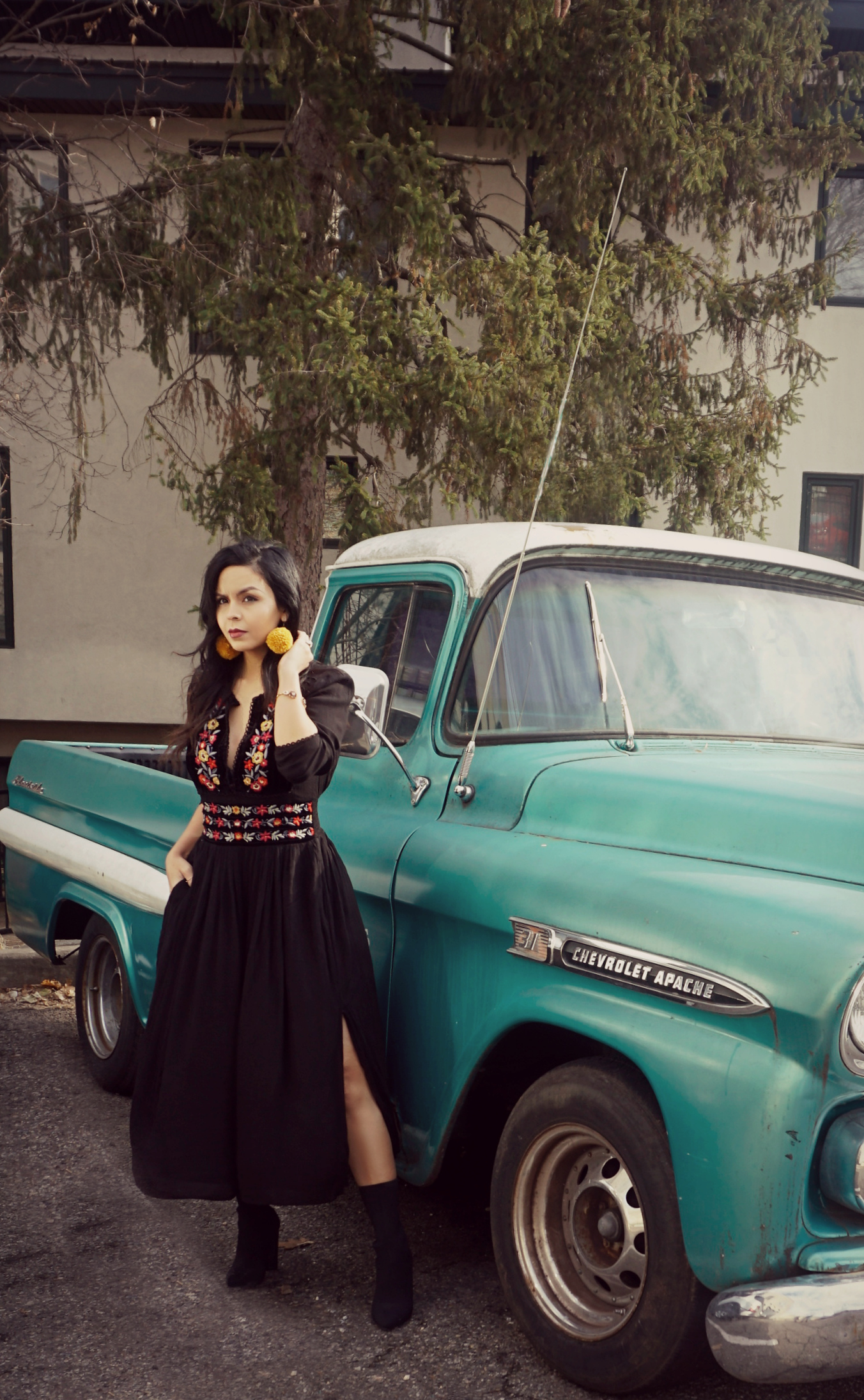 Shop my look here.