The cold that took us Jersey folk by surprise this January finally gave us a break last weekend. I knew I had to take advantage and shoot some less layered looks. I seriously hate wearing heavy coats and boots. Sure one to two layers is fine but when you have that on and still feel cold- it's not fun!
So, let's talk about this look. When pairing a furry jacket and over the knee burgundy boots, I feel like I'm on my way to a serious party. This look is edgy, wild and straight up fun. The faux fur jacket adds that rock star edge and gives you some coverage (especially with a laced up top) when needed. I found these beautiful burgundy over the knee boots at Mandee in the fall. They were the last pair and they had a buy one get one for $10 sale, so I decided to just get them in two colors. Taupe and Burgundy. I'm glad I got both colors because they look so good with different outfits. The heel is chunky which also makes them more comfy and easier to walk in.
I paired the boots with a burgundy skirt. I love the way they complimented each other. To set it off, I went with a sexy black lace up top and added a faux fur black jacket.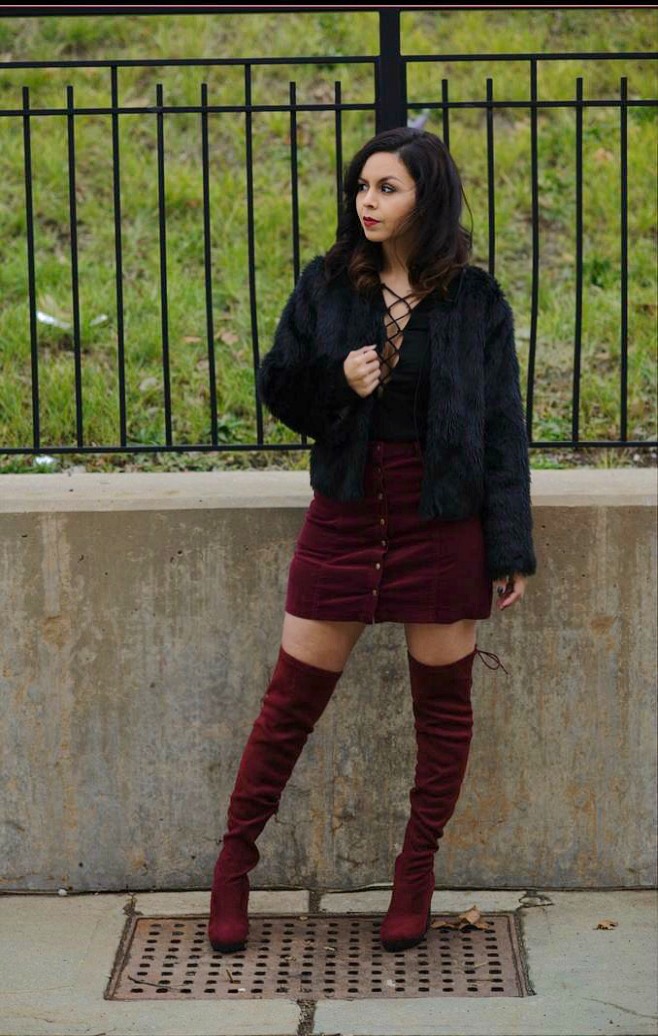 This look is a little out of my comfort zone as I don't normally show too much cleavage- but sometimes you have to let go a little right? Step outside your comfort zone. Growing up, my parents were super strict. I was a caged bird you could say- that longed to be freed. I found my freedom through fashion and make up. That was the one thing they never kept me from. Actually, my parents were supportive of my fashion and beauty obsessions. They'd take me shopping, buy me Vogue and put me in modeling school. But then they'd be like um, you're not going out like that sorry. Ouch. As a parent now, trust me – I get it. lol
I guess it was a way to express myself both artistically and emotionally. I loved to wear black for example (still do) and on days where I'd feel angry or bummed you'd definitely see me in head to toe black- maybe with a pop of leopard but mostly black. If I feel at ease or happy, you may catch me in pastels (of course, curbed by a darker hue like navy or emerald). It all depends on my mood. Make sense?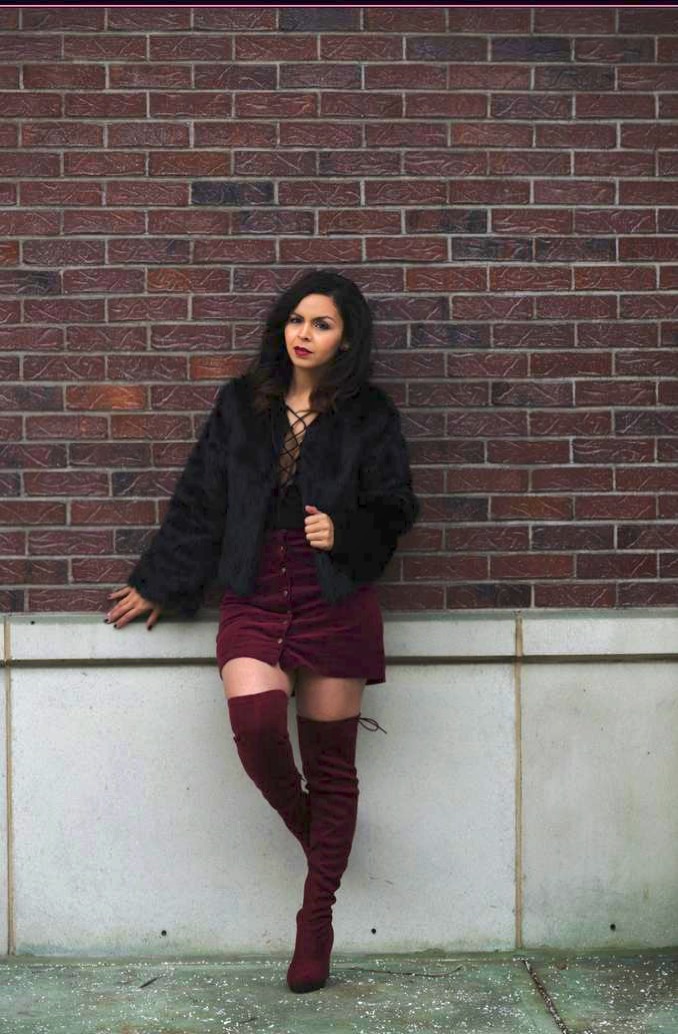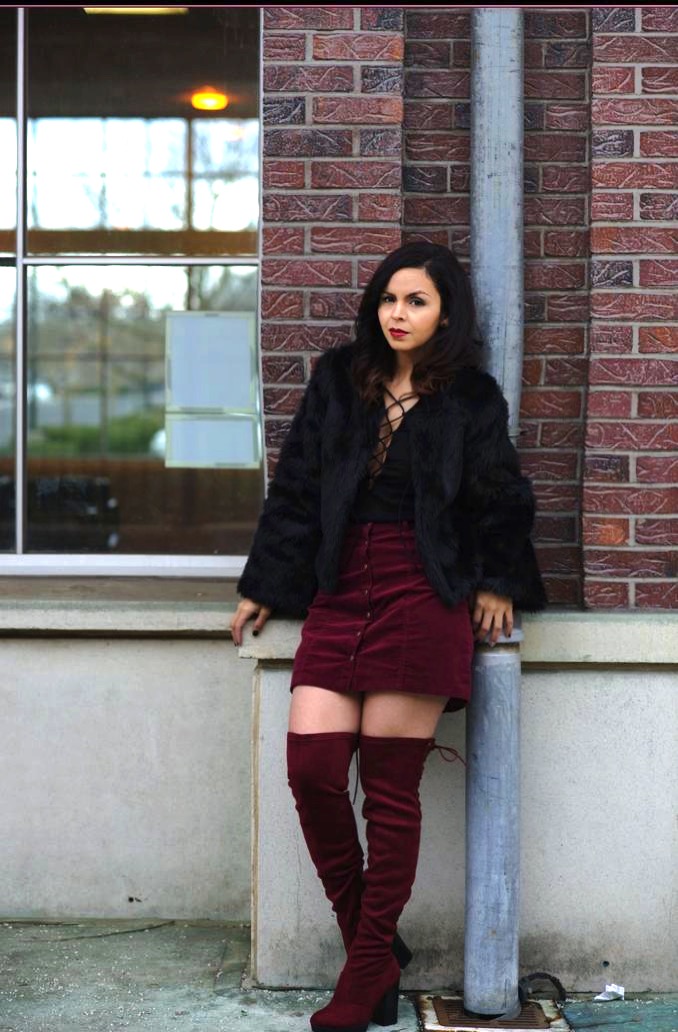 Coat: SheIn
Top: SheIn
Skirt: Forever21
Boots: Mandee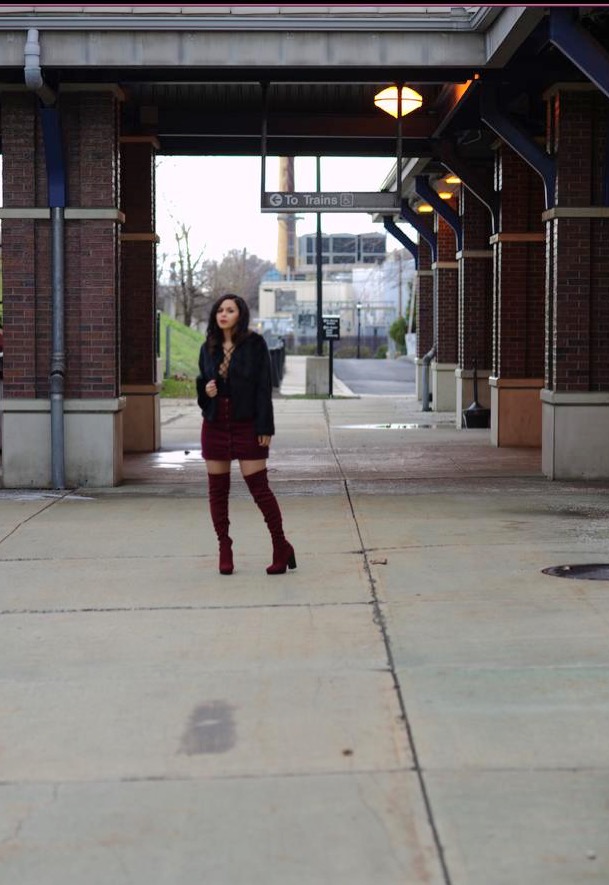 "Cause I'm just a soul whose intentions are good. Oh Lord, please don't let me be misunderstood."
~Lana Del Rey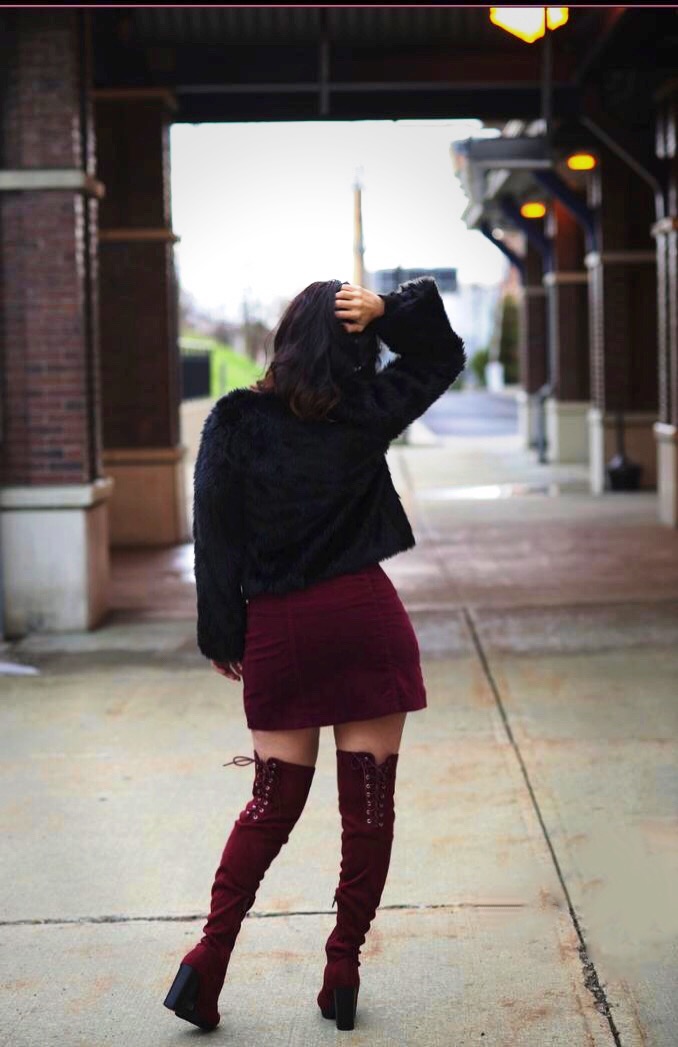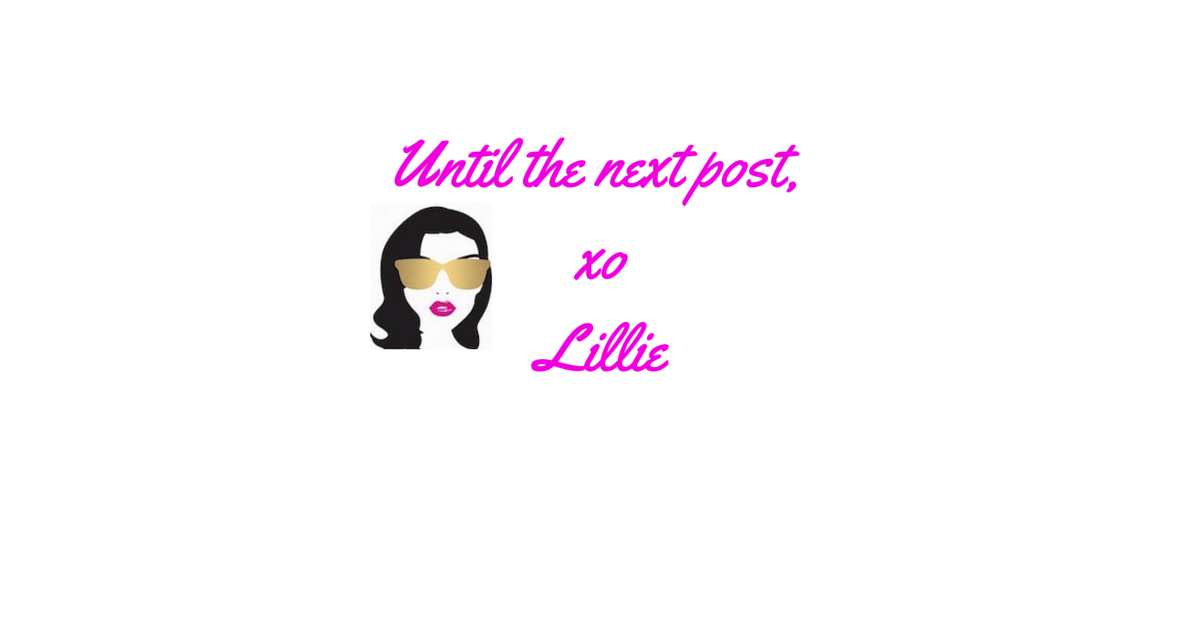 *Special thanks to friend, Dave Riboul for taking these pictures.