Wishing all the beautiful mamas out there a very happy Mother's Day today! Though every day is a good day to tell Mom thank you or I love you…  For this post, I collaborated with a  few good friends to do something special for Mother's Day. See, when I get a vision stuck in my head- I absolutely must execute it. #creativeproblems 
All I wanted this Mother's Day, was a lovely picture with my now ten-year-old daughter.
Looking back, I realized most of the photos are taken by me (I am a photographer..no surprise) and it's so important to have memories to look back on. So, I planned and styled a little shoot with my daughter. My inspiration was from a Lana del Rey music video that I was absolutely obsessed with, In the video, she wears a beautiful floral crown and white dress.
So I shared my idea with my friend Chastity who immediately sent me a dress to wear for it. It was perfect as I was looking for a white maxi dress. And last, my friend Dave helped take the photos. It's so hard when you're a photographer and can't photograph yourself! We had a chilly day- right after some rain but we were lucky enough to get a couple of good shots. Thanks, everyone for helping me with this project.
Here is my favorite photo…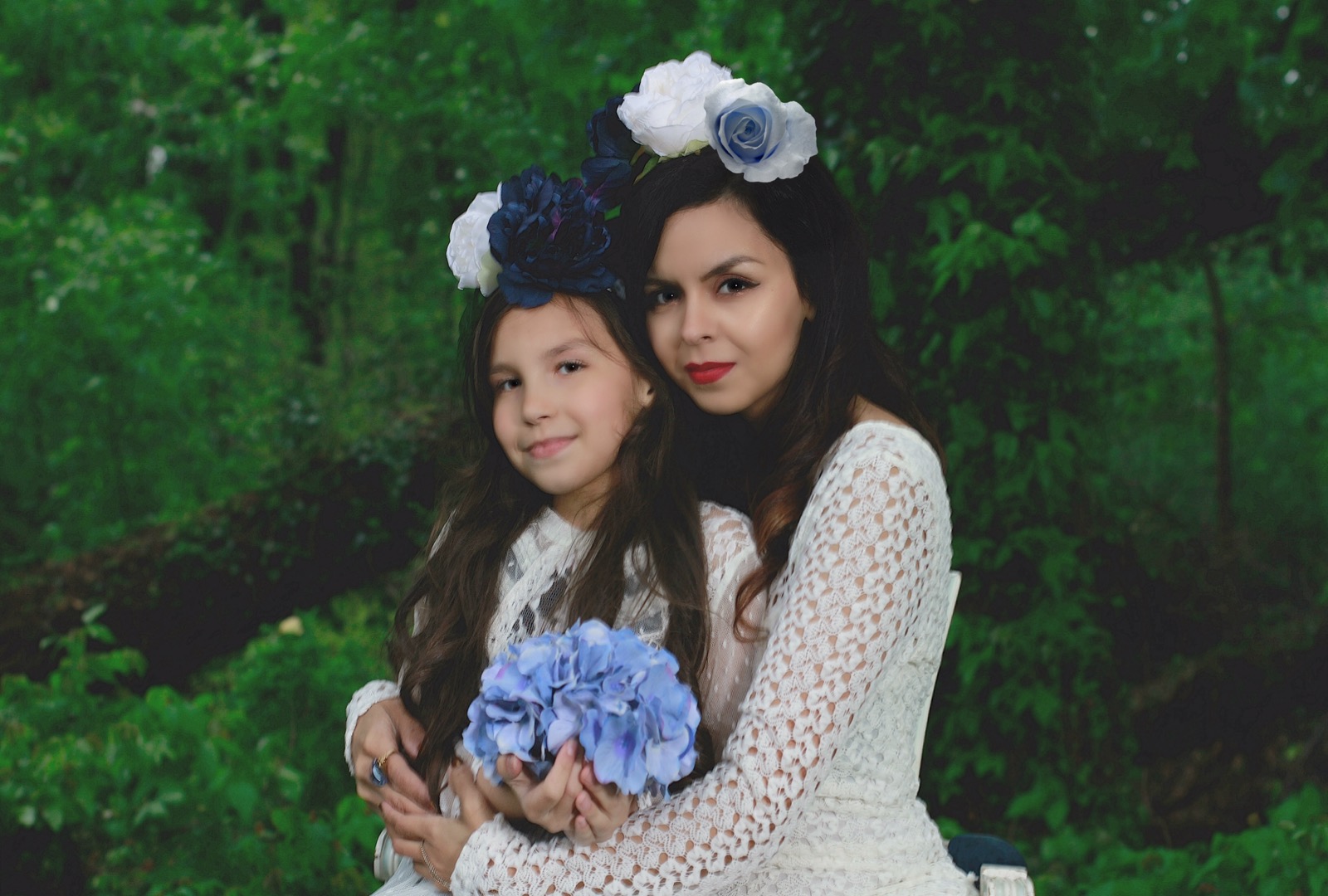 Now, for the video part. I wanted to do something a little different than a basic outfit post for Mother's Day this year. Something more meaningful. So, I thought of creating a video dedicated to my mom. But I didn't have enough footage or photos- or the time to plan it out. Then, I got an email from Teri Jon who invited me to post a photo or video in honor of Mother's Day and I just had that- let's do it kind of moment. Don't ask me how, but within hours I managed to put this video together.
Being creative just makes my heart happy, I suppose. Well, here it is. Hope you guys like it!
Happy Mother's Day
xo
Lillie