#Bloggerlife is commonly used on Instagram but what does it truly mean? I think it's a misconception. It sounds more glamorous than it really is. Like those memes with the pictures that go something like- What my friends think I do, What my family thinks I do, and What I really do. It's been a while since I wrote a raw blog post here, so I thought I'd share my take on what being a blogger is really like.
I've been at this thing for a while now- try eight years! At first, it was on and off but the last few years have been more consistent. When I first started out, I was graduating from college. One of my professors suggested blogging since the era of print journalism was quickly fading away due to the internet taking over. It started out as a mere assignment- a blog about an internship I had. I loved it so much, I began to read other blogs. When I discovered that people actually wrote about their style, shared beauty tips, and covered events- let's just say I fell down the rabbit hole.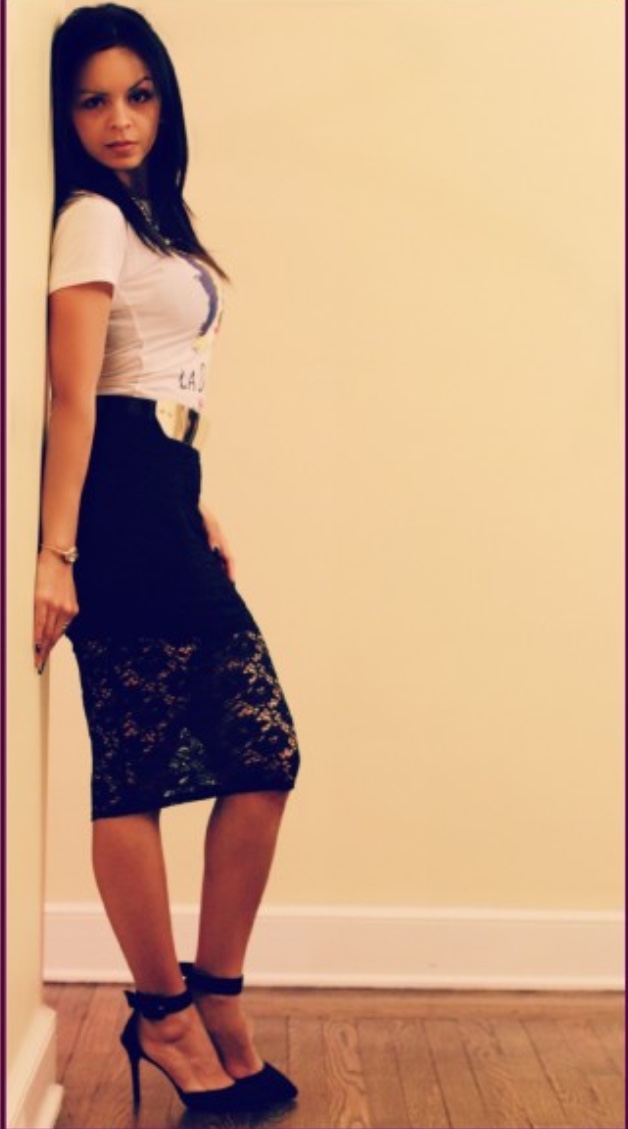 A Whole New World…
It was a whole new world for me and so new, no one knew what I was talking about when I shared that I had started a blog. "Lillie's World," was my first blog name. For years, people would ask where I shopped or how I styled my looks. Friends would ask for advice on makeup and hair or tips on travel and more. Being a Journalism major, I dreamed of covering things like fashion, beauty, and travel. You know, sort of like Carrie Bradshaw (minus the relationship column). So it made total sense for me to start a blog.
I changed the name after a few months after looking into other blogs. I realized that people were naming their blogs after things they liked or reflected on their personalities. After thinking long and hard I came up with JerseyFashionista. Jersey- because it's where I'm from and even after trying to relocate, I always missed home. Fashionista- well, that's a given. I've always been attracted to fashion since I was a little girl. Long story short- I never grew out of playing dress-up. So, that's pretty much how my brand was born.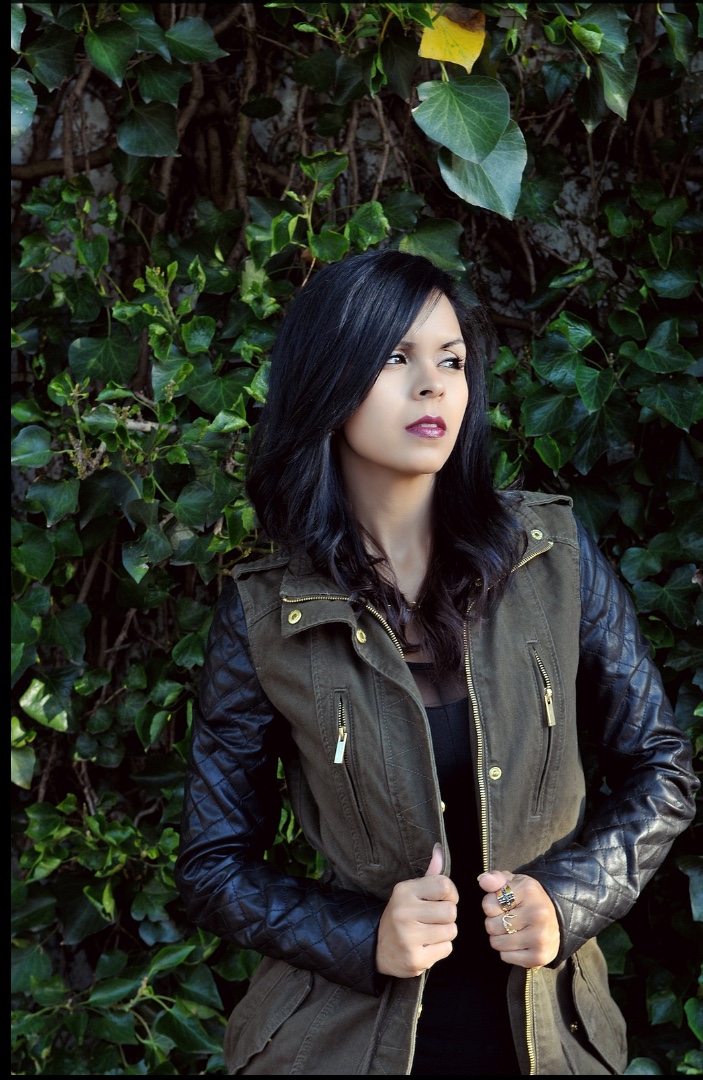 Finding the Right Platform
I started my blog on blogspot.com and was there for a good few years. I later moved to PopSugar.com until I got advice from a tech-savvy family member who helped me move my blog to a self-hosted WordPress platform. This was not easy though. On Blogspot, I had tons of subscribers and comments but when I made the switch, I lost a lot of that community. I did, however, gain a more polished and professional look. And with that, the paid gigs started rolling in.
With my first platform (Blogspot), I was approached by many brands. I did reviews on many beauty products. There was no pay for this, simply products in exchange for honest reviews. I later became an ambassador for Johnson & Johnson which was my first ambassador opportunity. The company sent me so many products, my linen closet was stocked for over a year! I also began working with Neiman Marcus and did a few collaborations with them. But again, no pay.
Choosing the right platform and theme made a difference for me. Also, having good, well-lit images helps tremendously. When I first started out, most people were using dark grainy cell phone photos on their blogs. There was no Instagram and Facebook pages were pretty new, too. It was more simple. Sometimes, I kind of miss it. No one was overlooked because of the high numbers (which are probably bought), it was all about content. I also made videos on YouTube which helped me work with more brands and get invited to events. Having a background in Media & Film, I had all the right tools to shoot and edit good quality stuff.
Making Friends
The blogging industry has grown so much and throughout the years, I've made some really great friends- and not so great friends. My great friends have supported me, referred me to events and brands, and collaborated with me. And I've done the same for them. The not-so-great ones only befriended me for the benefits like being a plus one or using me to get to a brand; etc. And then there are the hi and bye blogger friends. These are nice, too because you'll know a familiar face at an event, tag each other or introduce one another but it won't go on beyond that which usually means no drama. Just business. And then there are the fake friends that look you up and down, talk about you and pretend to like you-you know, the mean girls from high school that never grew up.
But I mention this because it's important. In every industry, it's called networking. You network with like-minded individuals, brands, PR, and marketing people. Making connections is important because that's how you go places in your career. So, the reality of a blogger is that we often have to connect with others to grow and stay relevant.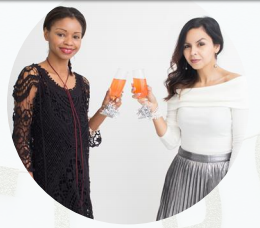 Making Money
When I signed up for blogging, it was never about the money. It was about building an online portfolio for my articles and sharing my experiences and tips with others online. I loved sitting at my kitchen table late at night with the window open and tapping away on the keyboard. I loved responding to the comments and replying to emails from women thanking me for style tips and sending me their outfit photos. When the paid opportunities came, I was honestly surprised. By this time, I was in forums and Facebook groups of bloggers that would share agencies and discuss the importance of our work. Bloggers were the new way to advertise for brands. No one read the papers anymore, they were reading blogs. People were taking advice from real women like moms, working girls, entrepreneurs- bloggers. And brands saw an opportunity.
How do I make money blogging? I'm part of several agencies- I honestly can't remember them all. There's We All Grow Latina, Dime Media, Massive Sway, and many more. Sometimes they reach out directly to me because I'm a match for a campaign. Sometimes, I apply for campaigns and sometimes the brand's marketing or PR person directly reaches out to me. How do they find me? Search engines, PR lists, Instagram (hashtags help), Twitter and Pinterest; etc. I get so many DMs asking me how to work with brands or get noticed and my best advice is this:
"You attract what you put out there. If you want to work with beauty brands, create content around beauty. Same goes for any other topic. Trust me, the more you put it out there the easier it will be for the universe to get the message! Before you know it, brands will be contacting you."
There is no magic portal or contact. YOU HAVE TO PUT THE WORK IN. WORK. HARD. That's how I got here and I'm still working hard because I've only gotten so far. If you believe that simply by starting a new Instagram page with pretty pictures you will make a ton of money and become instafamous, stop now. Unless of course, you are posting good photos a good amount of times per day, using proper hashtags, following and commenting on other pages, and writing good captions…
These days, I get paid anywhere from $45-$2,000 for a post or campaign. But I've worked hard for it. Working with brands means good photos, videos, captions, editing, sharing, promoting and so much more. So, when you see me at a cool event in a cute outfit taking home a bag of serious swag- just remember, I have to go home to write, edit and post about it. I probably had to create stories or other content, too. Nothing is free, my dear. Nada.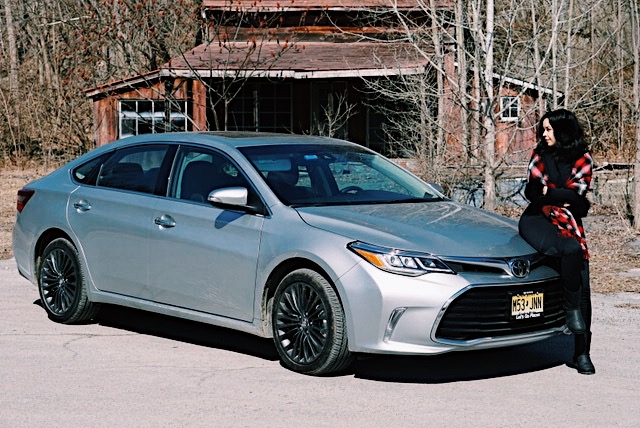 Another source of income through blogging is creating products. I have written three e-books, have a shop on Zazzle, have a few ads on the site and I used to have an online quarterly magazine. There's a shop on my website where you can also download some freebies 🙂 As you can see, I'm always hustling. Is my blog income enough to live off of? No, not yet. But it's a nice thing to do something you love and make extra income. It can also take up to 60 days to get paid for a campaign. I use my blog money to re-invest in the blog. For example, it covers hosting fees, boosted posts, travel to events if needed, tech gear and props for flat lays, or clothing for looks.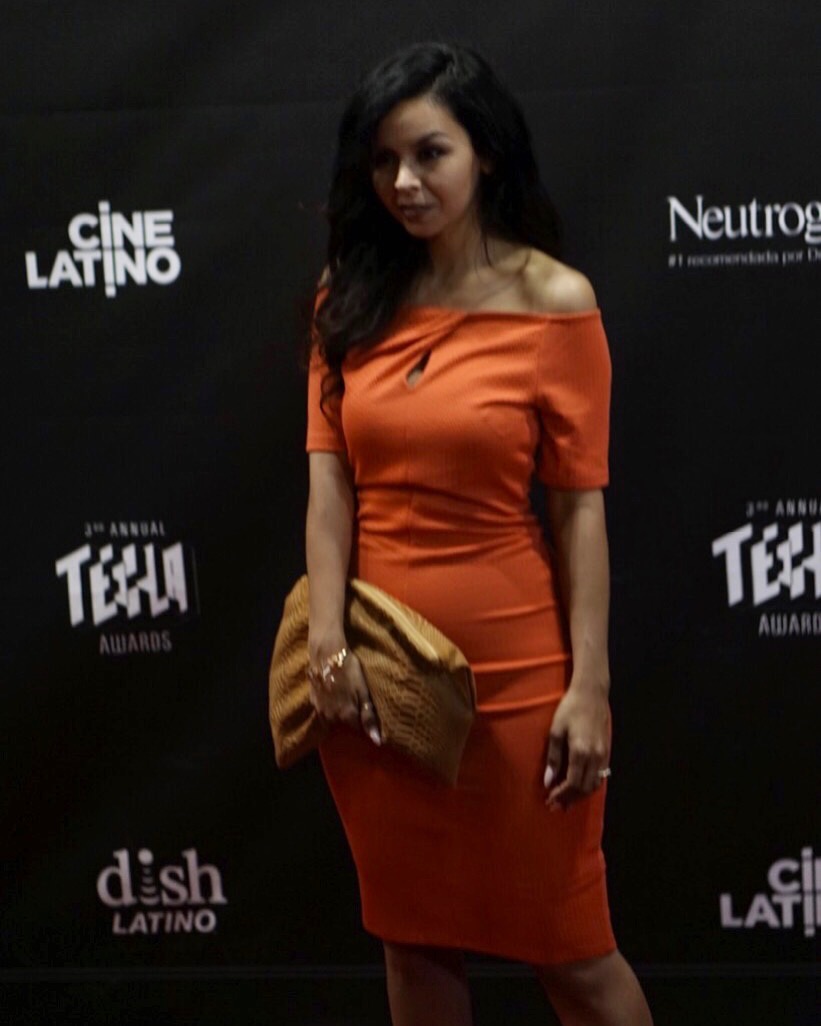 What Being a Blogger Is Really Like
To sum up, this super longer than usual post, being a blogger has been such a unique experience. I'll admit, I have days where I want to call it quits and live a day without documenting anything but then I look back on how far I've come and I just can't. Being a blogger is hard work. It's writing, editing, getting pretty for pictures, putting yourself out there (and I can be pretty shy and awkward), meeting deadlines, having the courage to ask for what you want and so much more. It's learning and re-learning platforms, lingo, and tech. It's rejection and approval. Did I mention one single post can take up to two hours to perfect? And sometimes you have to go back and revise it. And that's not including the time it takes to shoot and edit the photos.
Ah, the photos! WHO takes my photos? I get this question ALL the time. And it's a multiple-choice answer haha. From self-timer to my daughter, hubby, blogger friends, photographer friends- even my grandma has helped me out! It's whatever works that day and whoever is around and willing to help a girl out. The best is really when it's planned and scheduled but there are random moments you just want to capture like when on vacation or when you find a cool wall. Anything goes, really.
When people try to judge and say ignorant things like how bloggers get free stuff and try to sell you things- don't believe it. Some might, but eventually, false personalities come to light. Everything I recommend to my readers, I really use or would buy. I'm telling you about my experience with it and why I like it. I'm not forcing you to buy things. The truth is, I do have a shopping habit and my followers just get me! They get excited when I do try-ons and hauls on Insta-stories. And it feels great to share my passions (ahem-addictions). And the free experiences and stuff? I work hard for that. It's not as glam as you think.