My little peanut just turned eleven. Can you believe I have a tween? I seriously can't. I still see her as a baby and I guess I always will. This year, her birthday party was different than past ones. For one, she requested a smaller guest list and she hosted everything herself. What did I do? Plan, decorate and stand by for assistance. Sounds like a service role, huh?
More Reading: Planning an Art Party
Planning a unicorn themed party
She planned for a unicorn themed party because- why not? Unicorns are magical, colorful and all around awesome. What's not to love about a magical unicorn themed party?
Now, there's not much out there for unicorn party decor so before you try planning one yourself, I'm giving you the 4-1-1 on how we planned ours.
Be creative with this theme.
The first thing I did was look around for any fun and colorful decorations. I wanted to stay in the pastel rainbow family but that was a bit of a challenge. I had to stop being picky and go with a more traditional rainbow color palette in order for everything to come together. Unicorns are lots of fun so anything associated with rainbows, clouds, or flowers pretty much works.
I bought a lot of things from stores like Michael's, Party City, Target, Etsy and even the dollar store. At first my daughter didn't really care for a party, so it was more of a last-minute thing. I pretty much shopped around, filled up my cart and ran out hoping I had covered everything. Well, I did make lists so it wasn't that random… maybe I'm exaggerating a little bit…
Balloons make great party decor.
Let's start off with my balloon obsession. I just LOVE balloons lately. Target sells the coolest reusable balloons. I bought this "yay" balloon for only $5 and it looked super cute on the wall near the DIY station.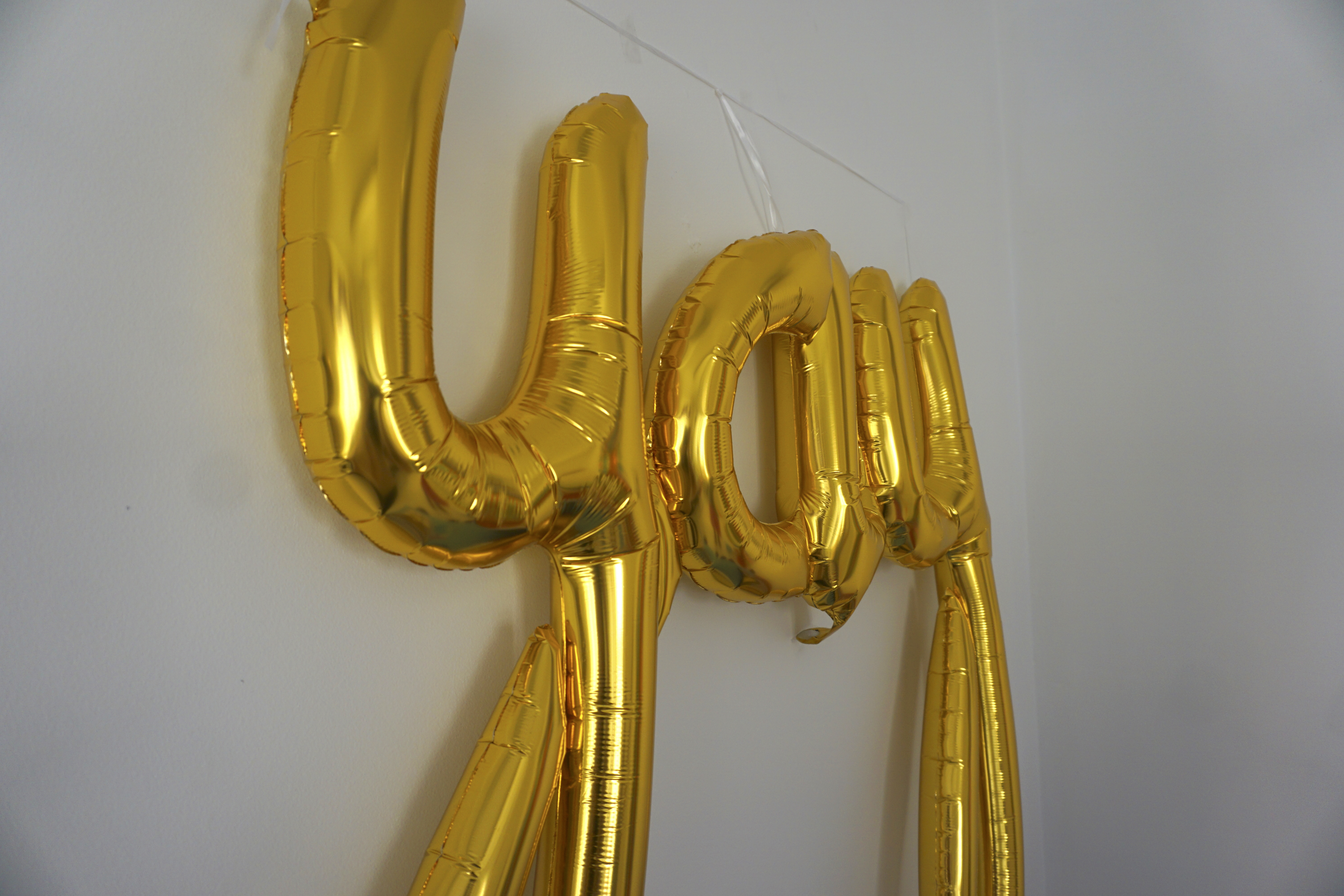 A lovely display of colorful sweets is where it's at!
Now, let's discuss the candy/cake table. What's a party without one? Of course I went with rainbow candies and I also made some chocolate dipped treats with rainbow sprinkles. This table was loaded with sugar, it was a hit with guests. At the end of the party, the girls filled up a baggy to take home.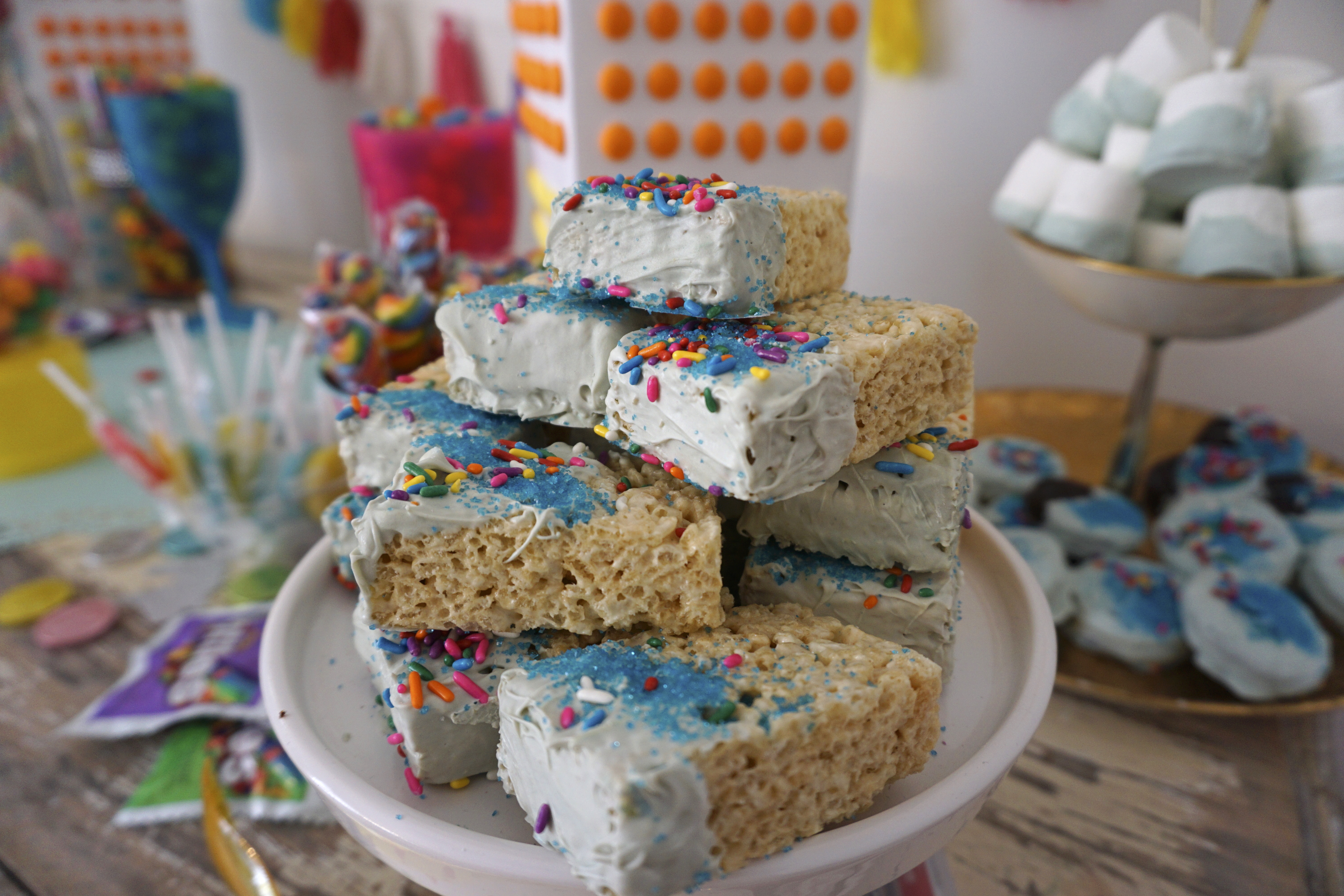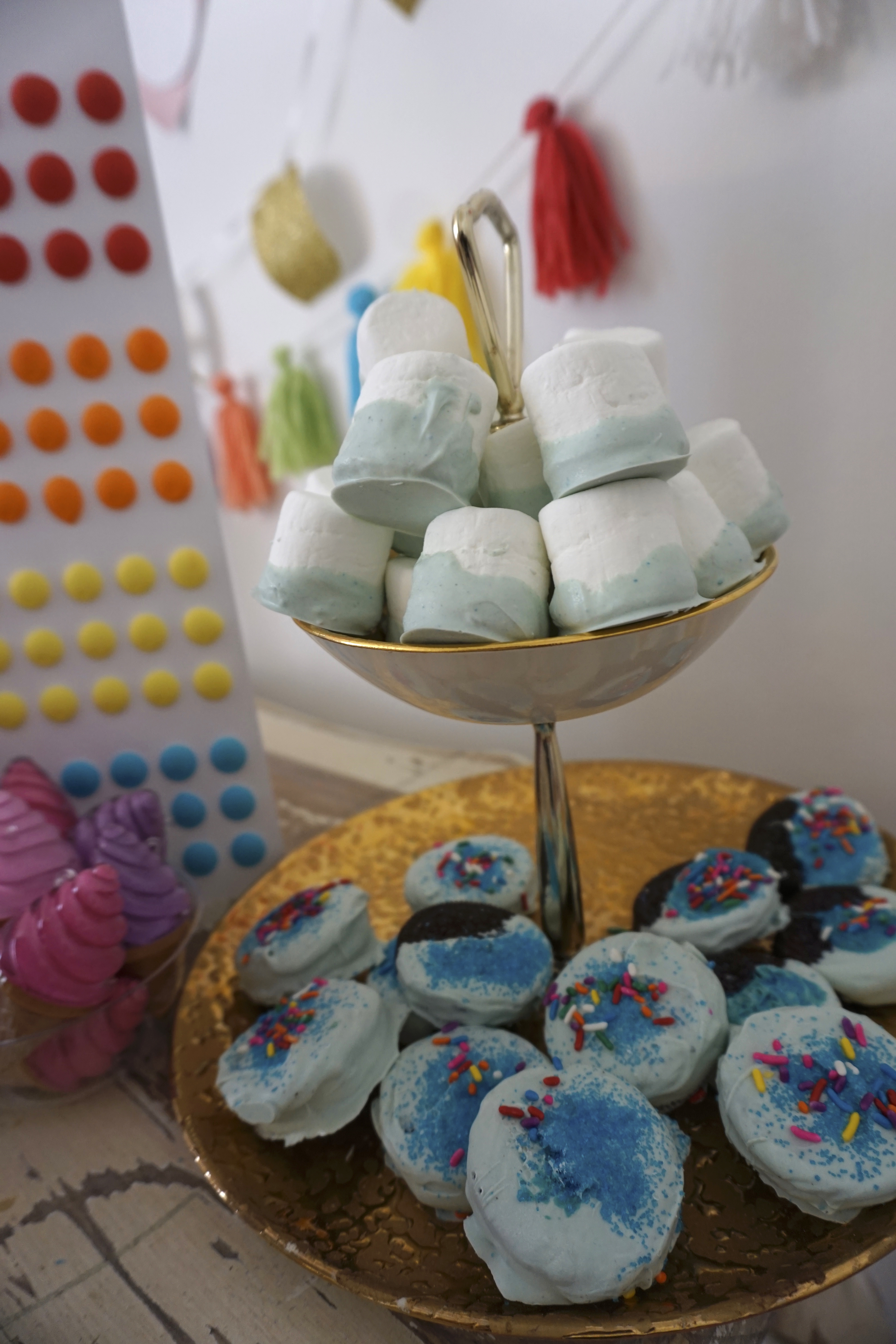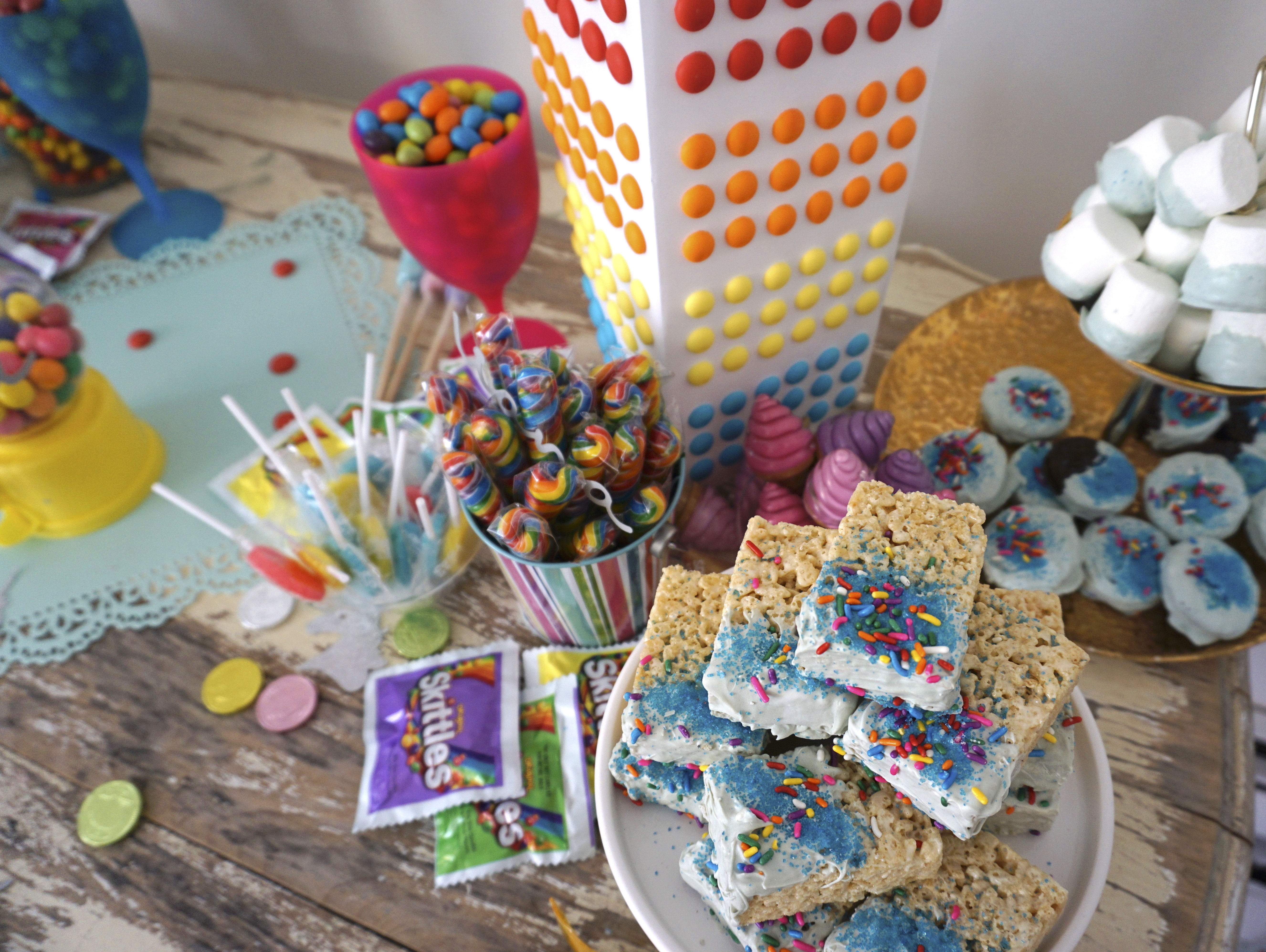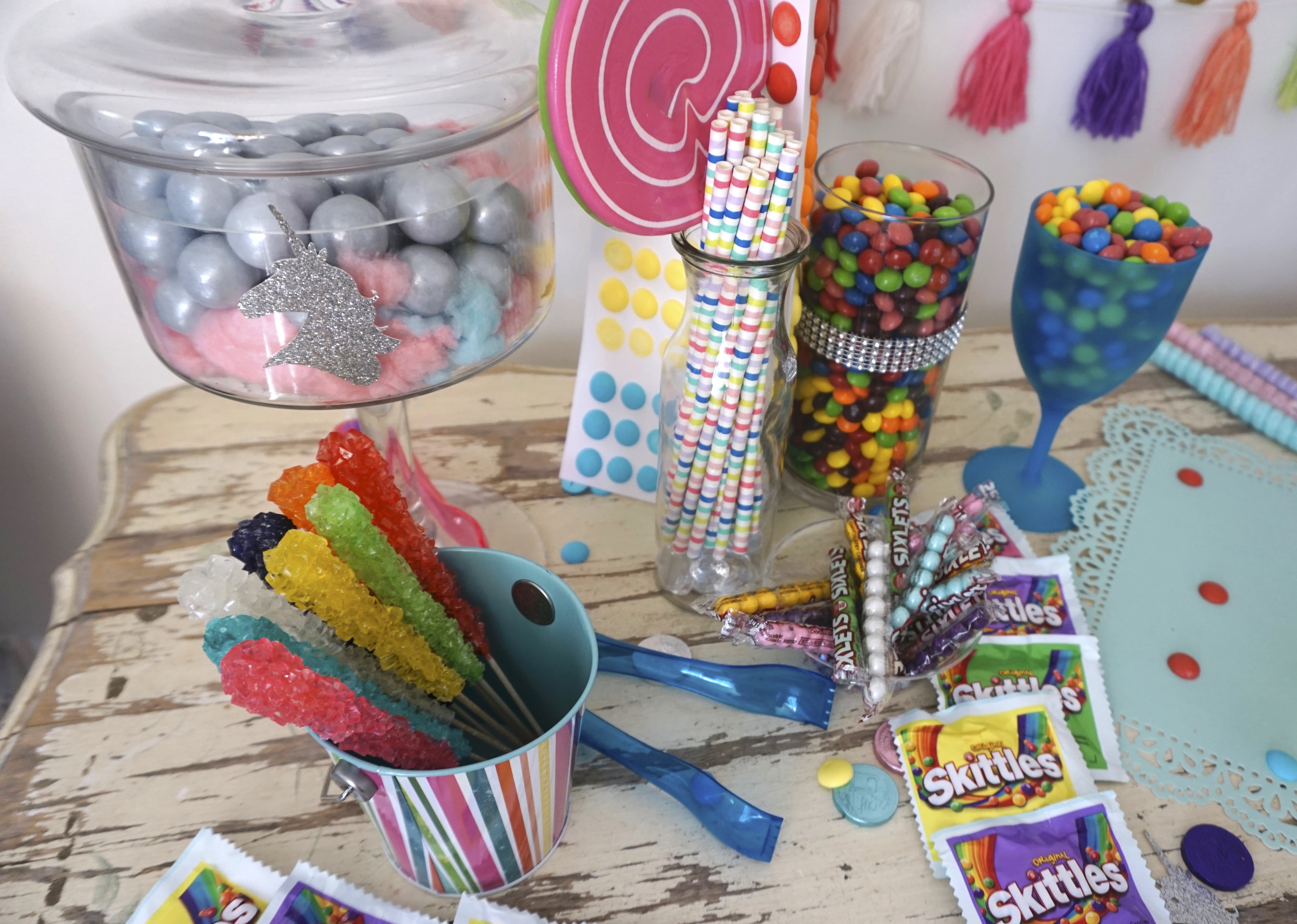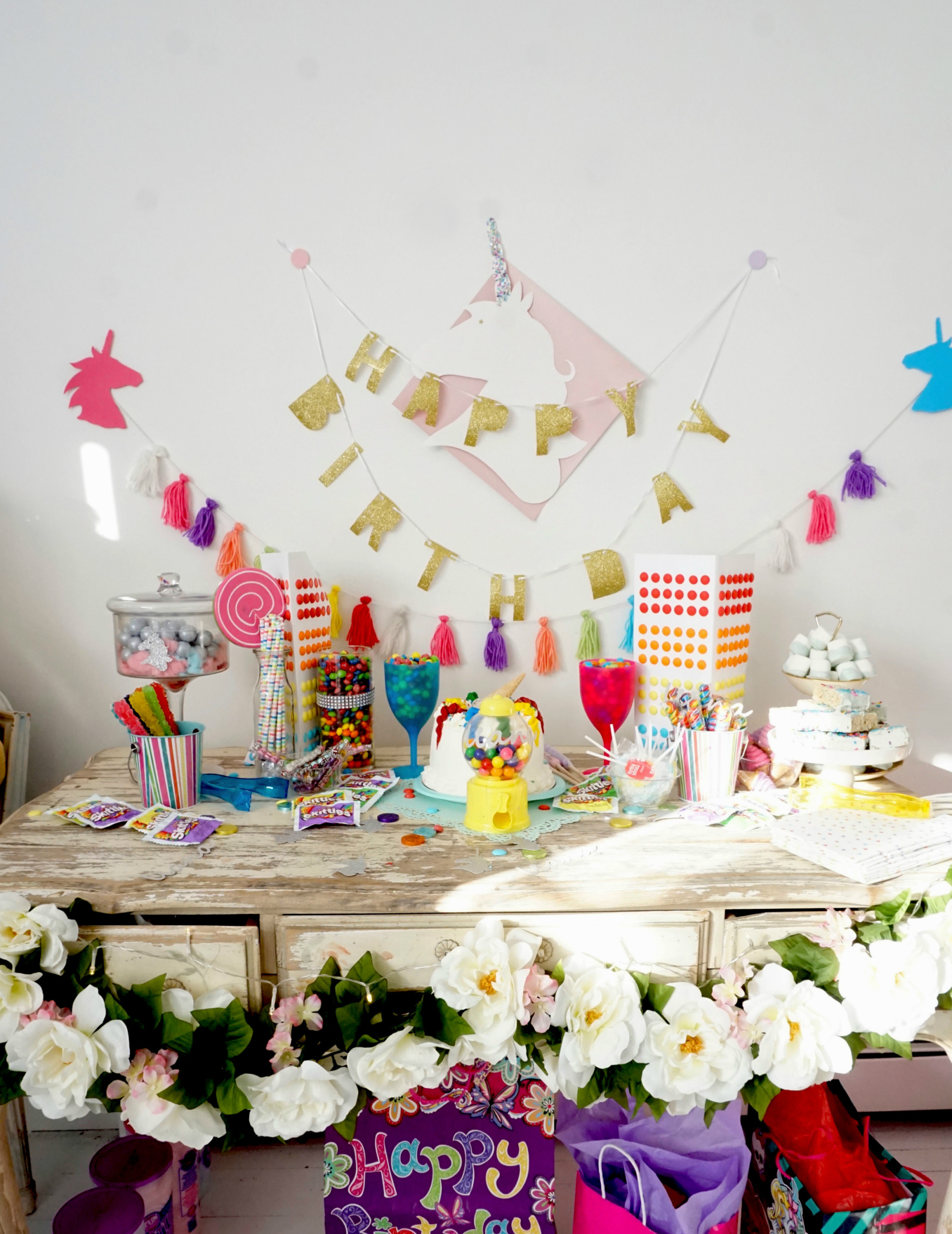 #targetfinds
I found the perfect unicorn plates at Target and I paired them with pastel pink utensils and table cloth. I also added unicorn confetti which was custom made by the LVR shop on Etsy. The owner is a friend and she can make just about anything! She even made the unicorn silhouette for the candy/ cake table and Liana's name.
I went cheap on the table cloth because they're kids- though I did consider using cloth- plastic is easier to pick up and toss after the party. The light box which read "Happy Birthday Liana" with a slice of a squishy cake on top was a great touch.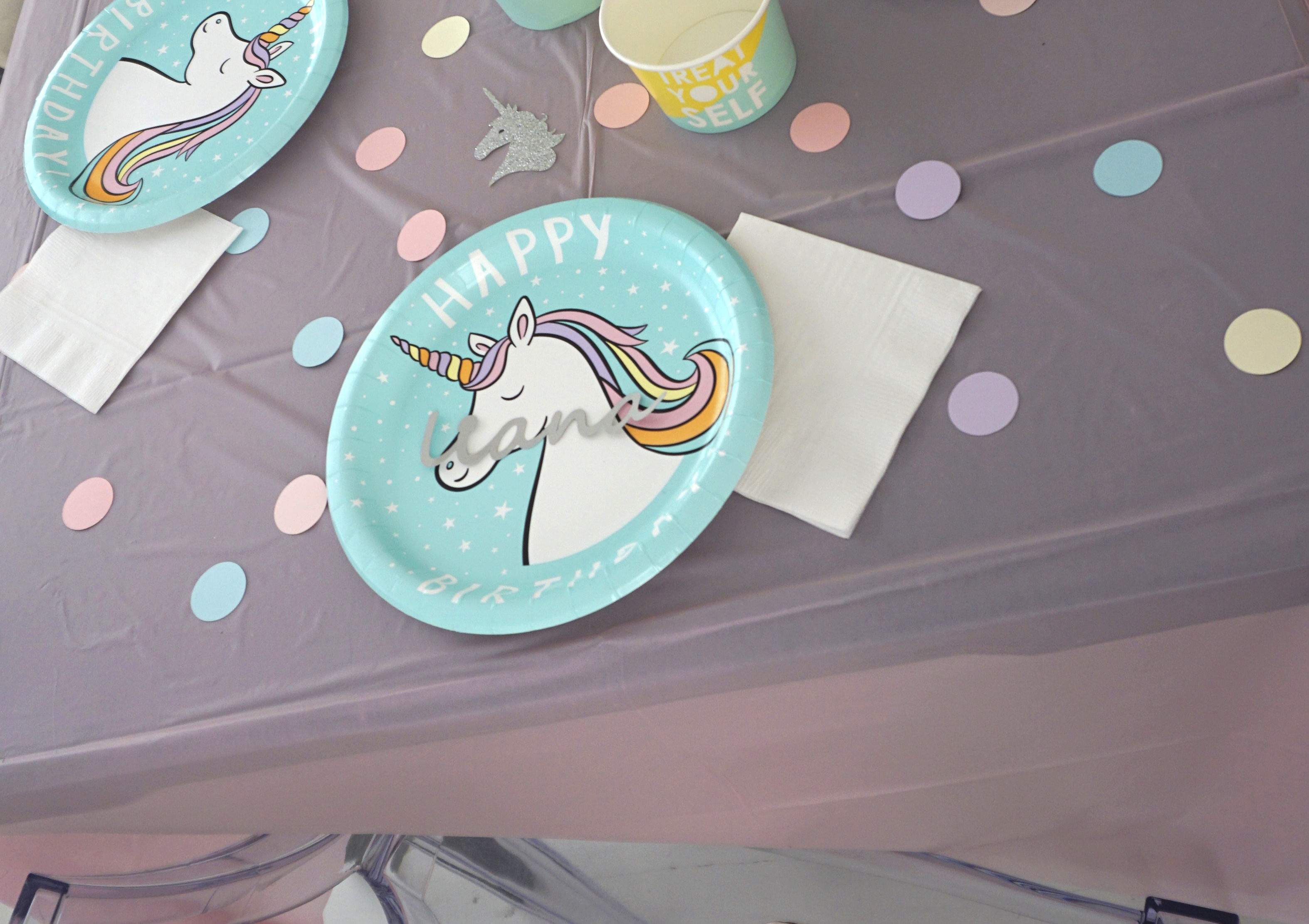 The purple garland was a steal from Party City- on clearance for $4.00!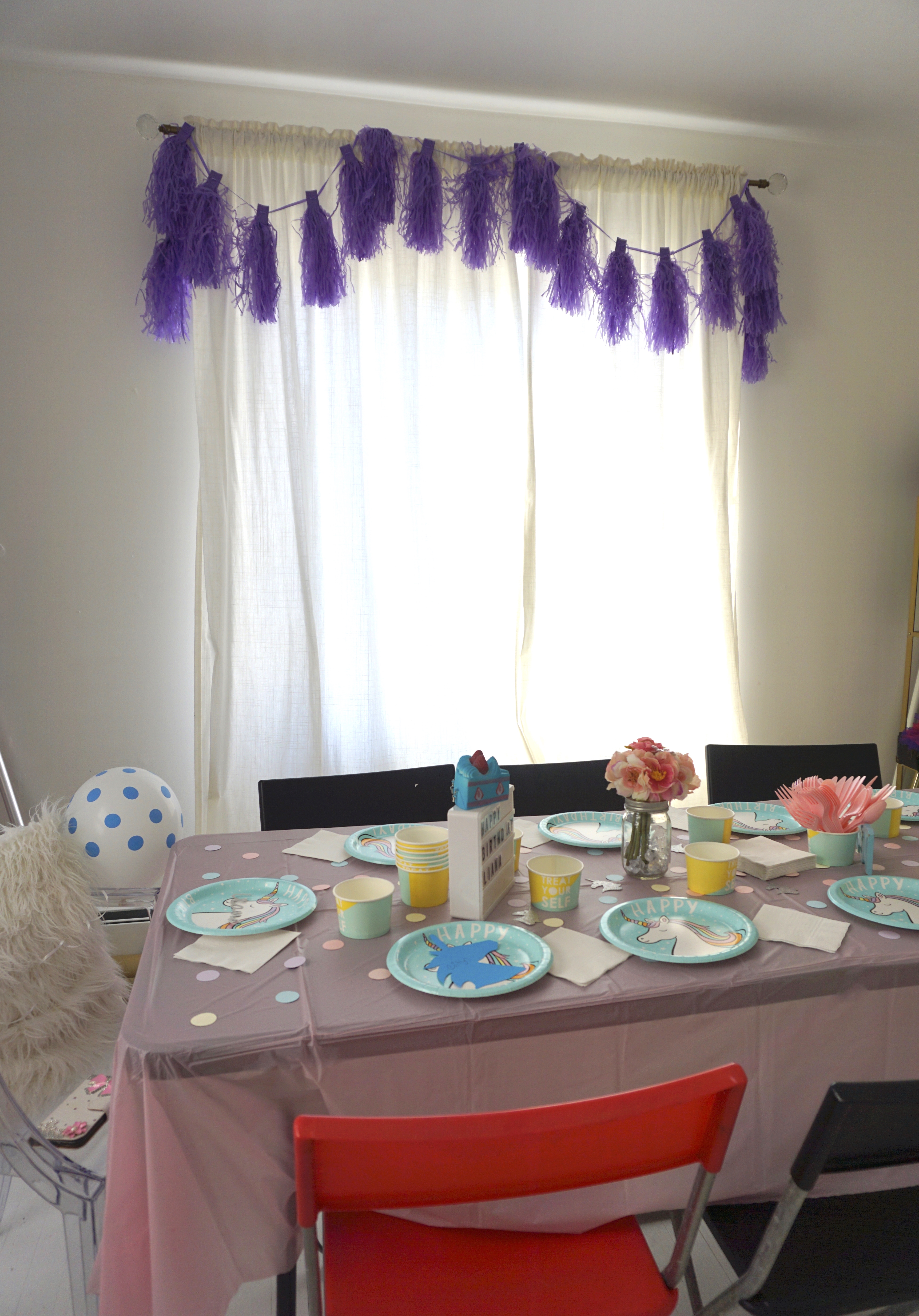 Activities and entertainment were a success.
What do you do to entertain eleven year olds? They're pretty easy, I have to admit. We set up a beauty station and a DIY station. At the beauty station, the girls got metallic tattoos, glittery eye shadow and mini manicures. They also got color hair extensions.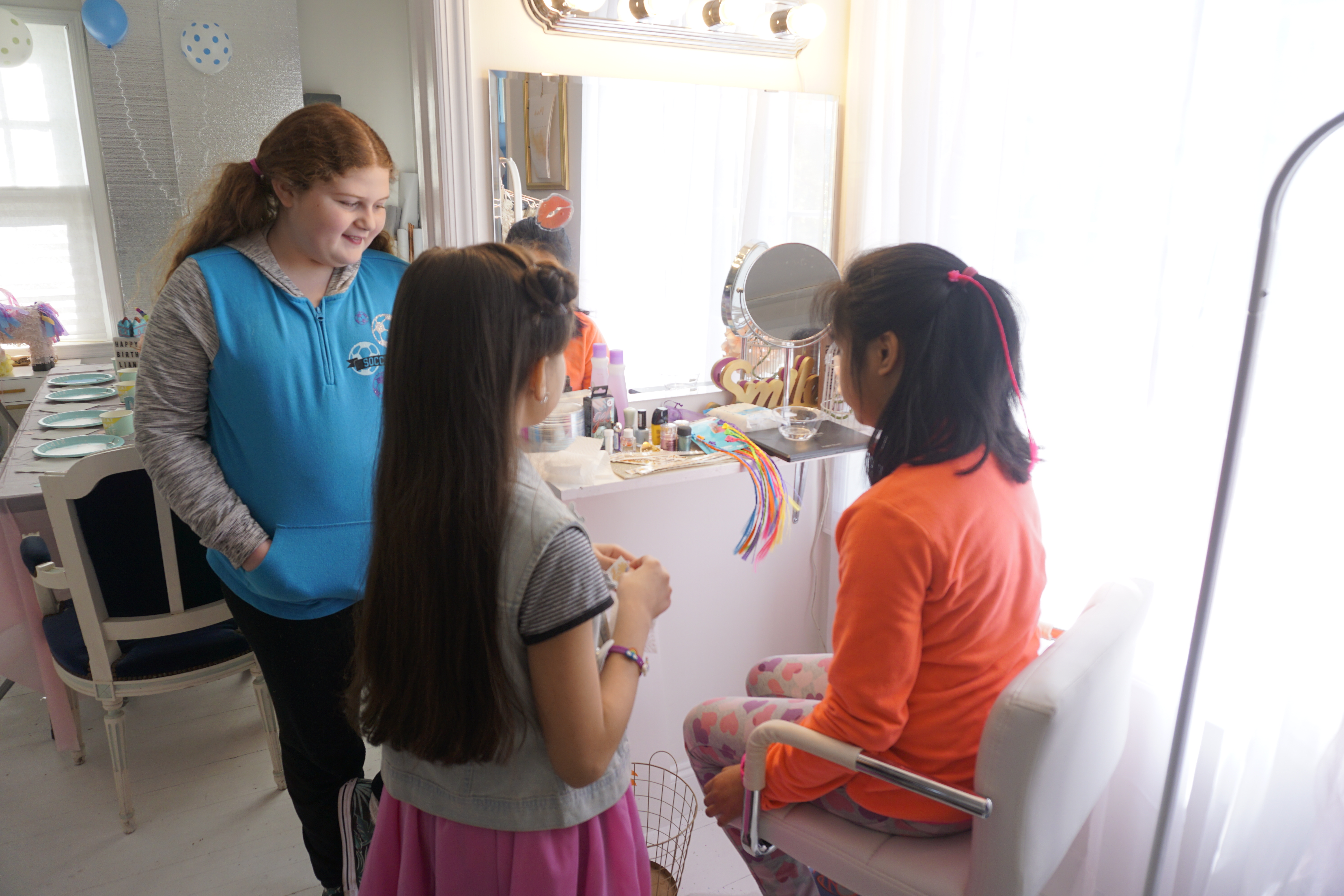 And at the DIY station, they made unicorn slime and pom pom headbands. Liana took over and practically hosted her own party. She taught her guests how to make unicorn slime and pom pom headbands. And she led the games, too. Such a girl boss!
Who needs parents? I guess to decorate, plan and chaperone? My baby is growing up (sigh).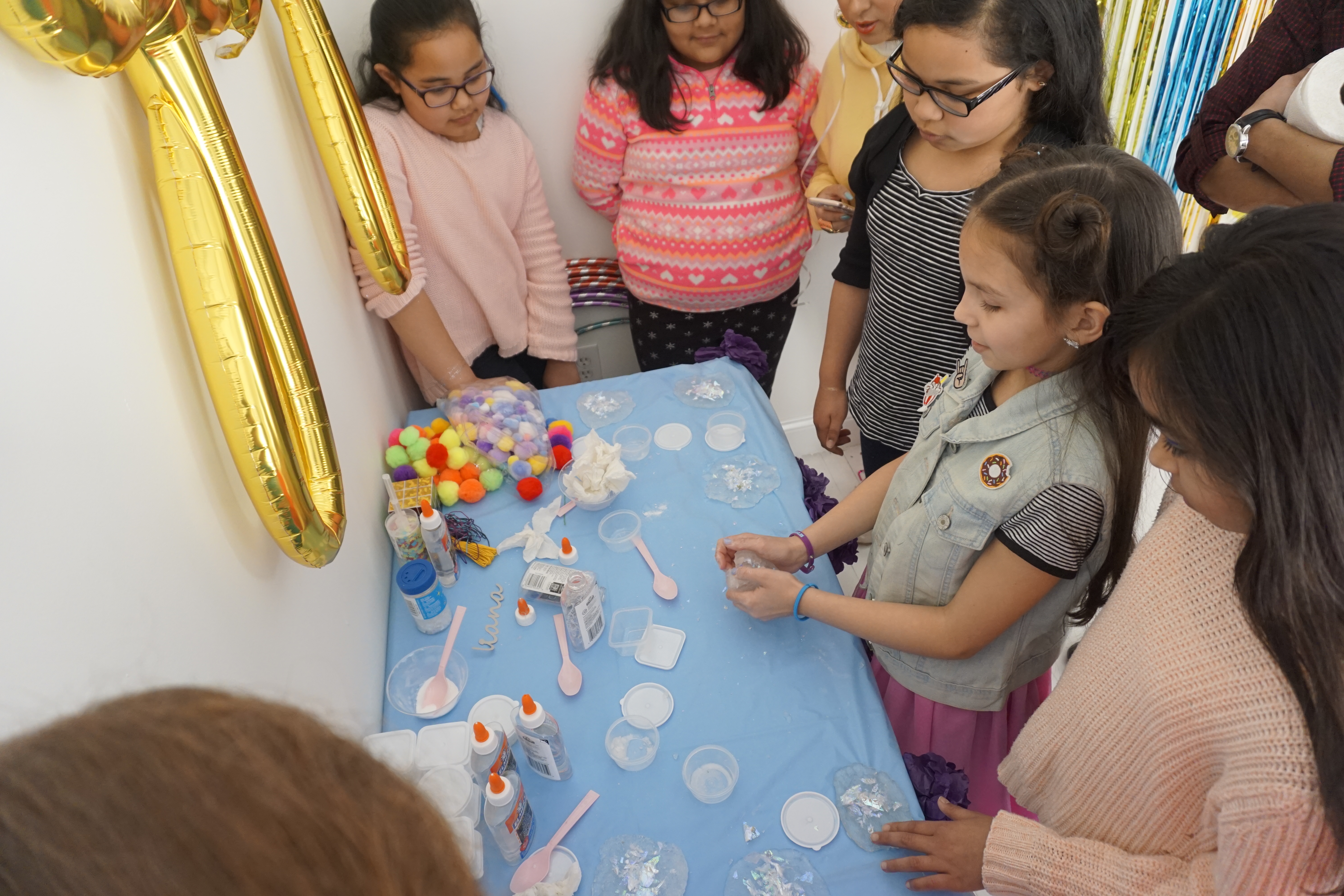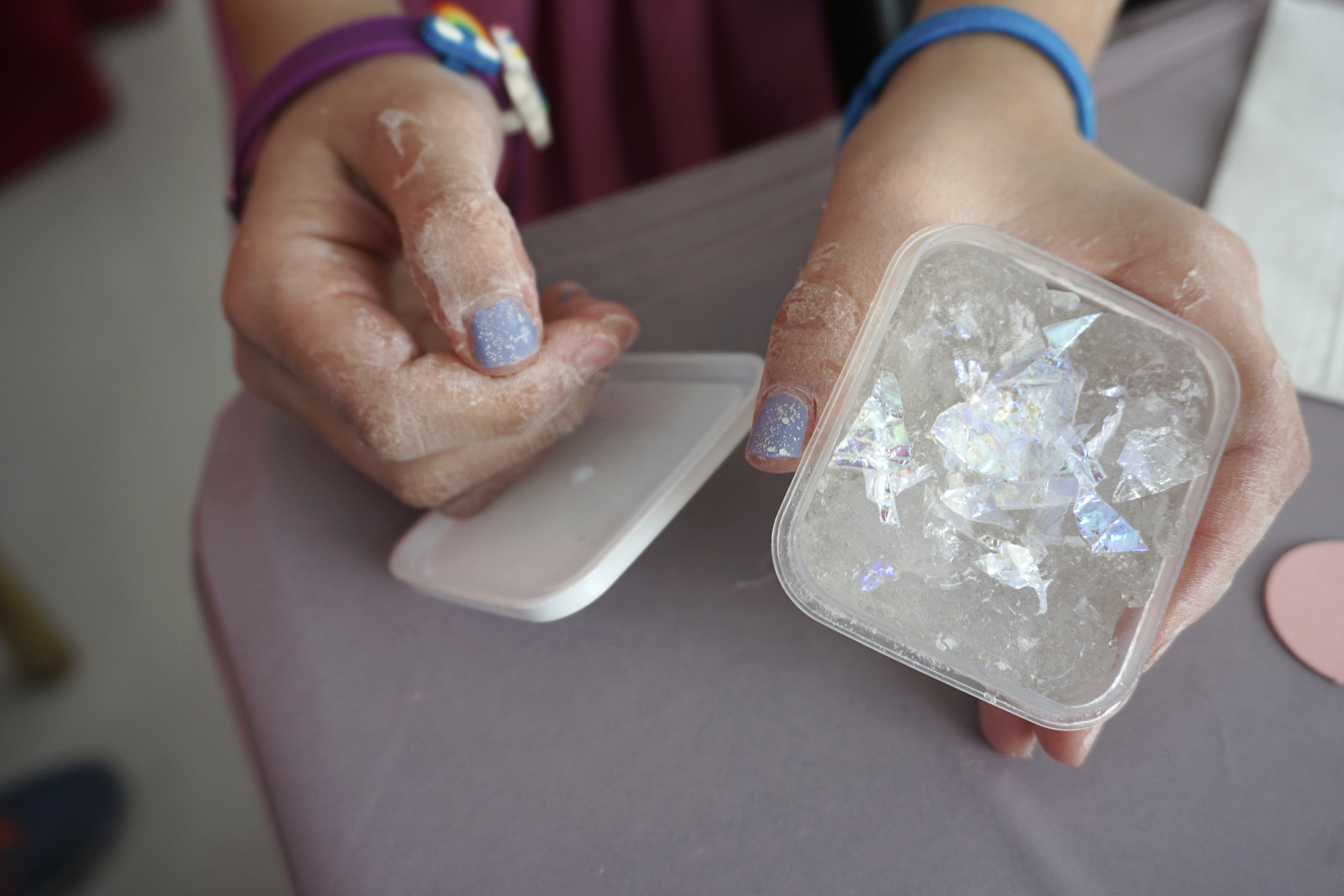 A photo booth to capture memories.
We also had props and a background perfect for photo booth. I love to take group photos and solo shots with the birthday girl so that we can include a copy with a hand written thank you note afterwards. It's just something I've always done.
This adorable cloud balloon is from Party City as well as the metallic fringe backdrop. The tassels on the sides are from Target and the white paper flowers are from the Dollar Tree. The photo booth props are from the LVR Shop on Etsy.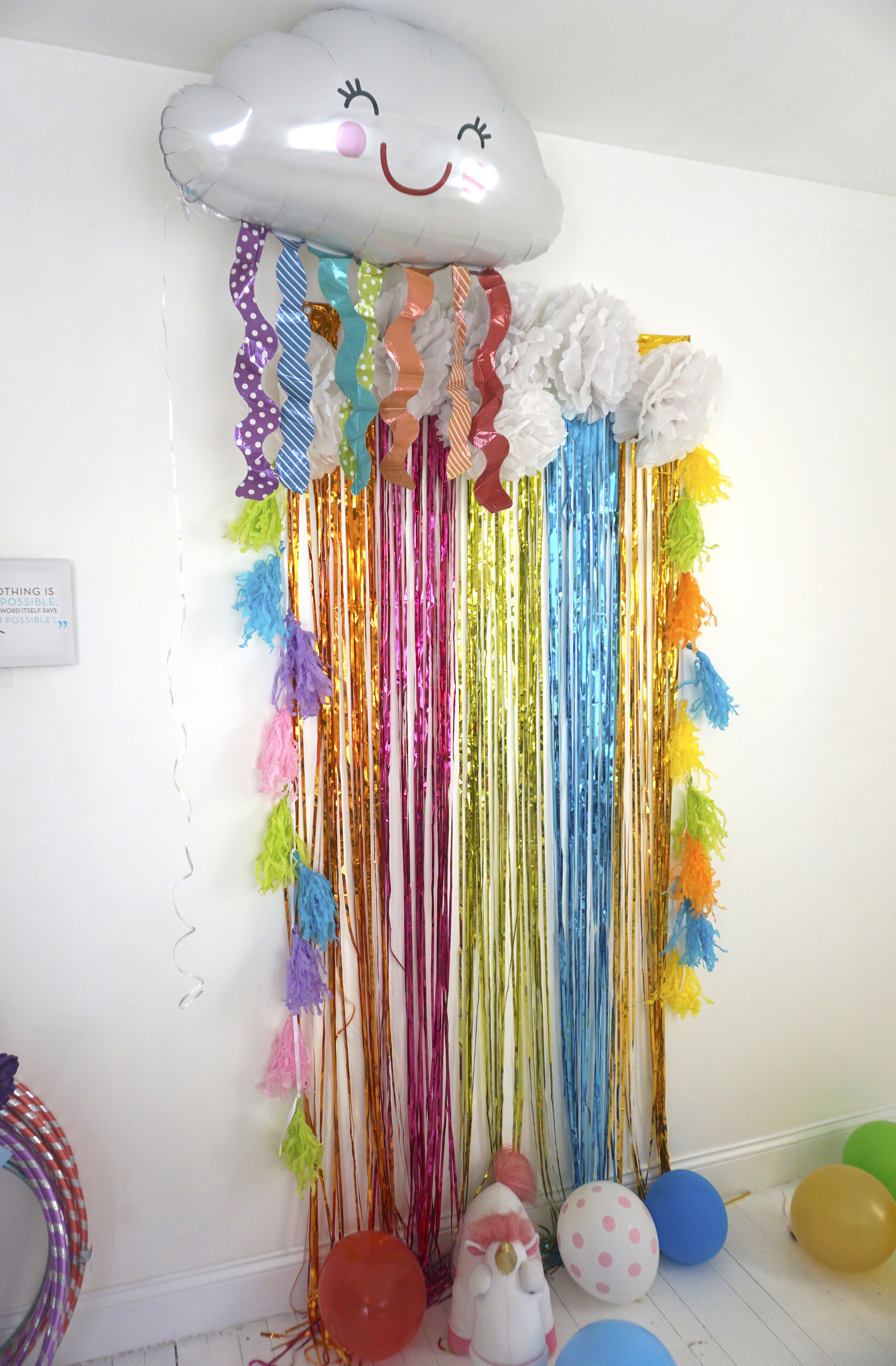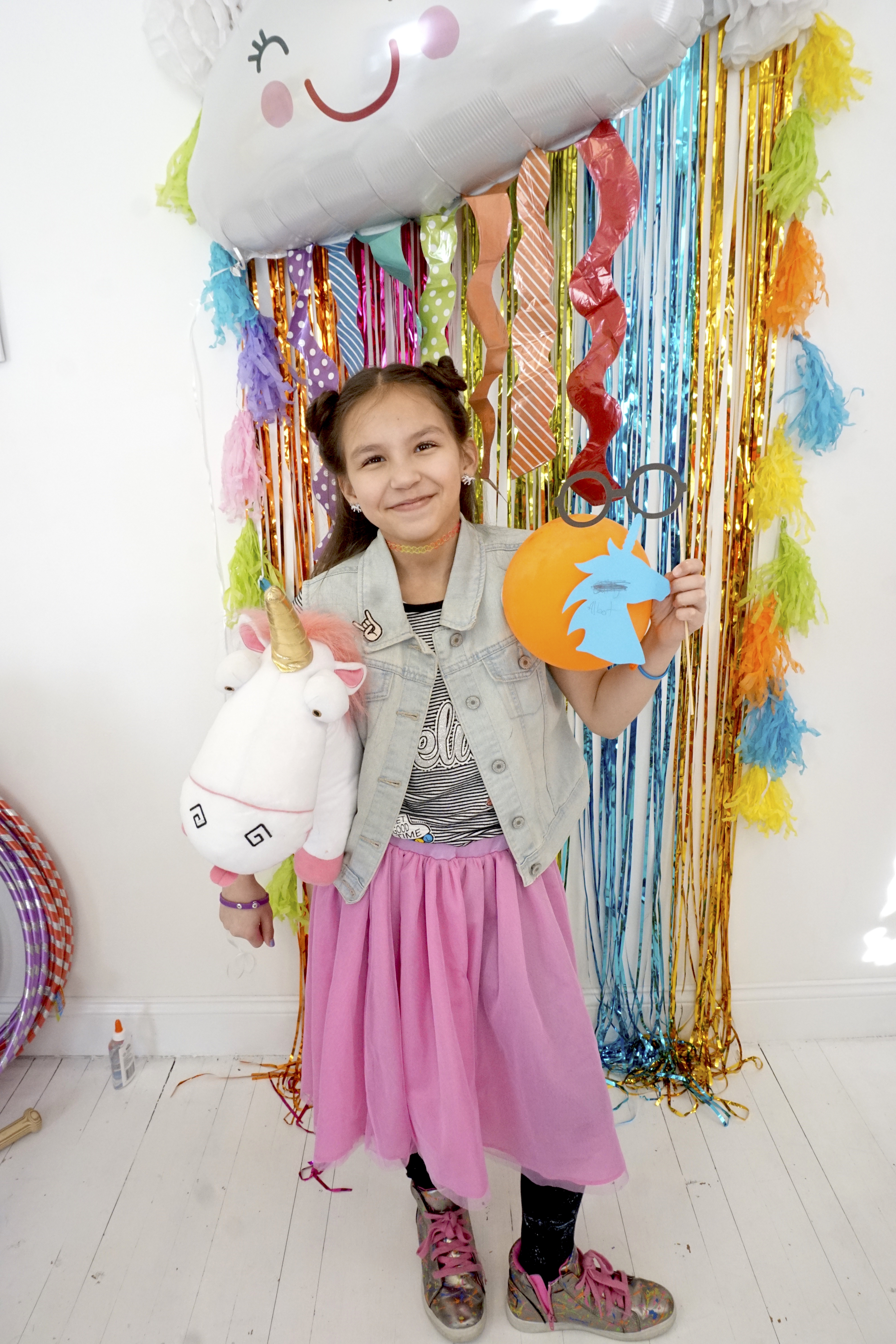 And what's an awesome party without a unicorn piñata?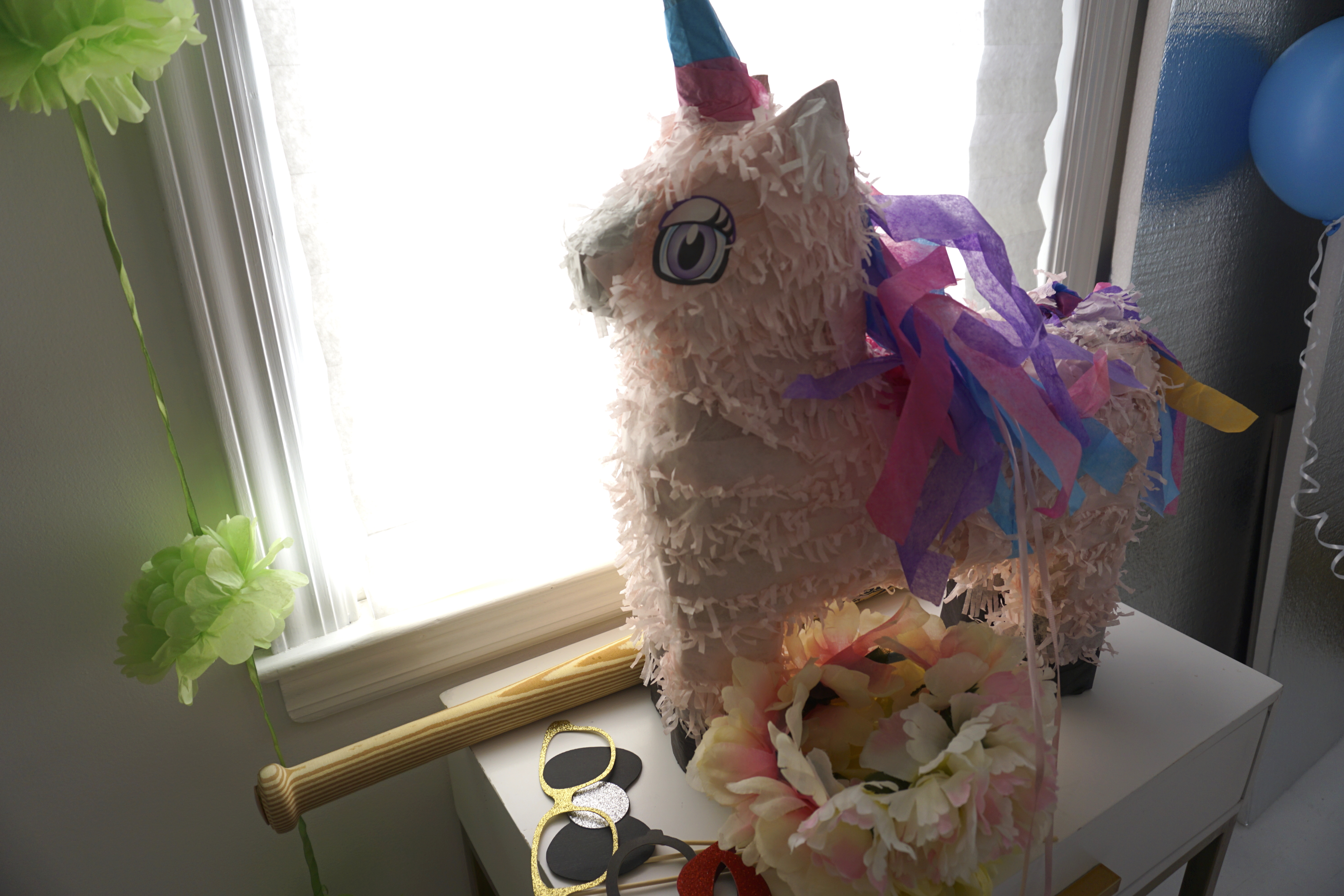 The birthday girl requested a colorful ice cream cake. We went with Baskin Robbins for the cake. It was quite messy to cut so we used dessert cups and topped the ice cream cake with cotton candy! The girls loved it.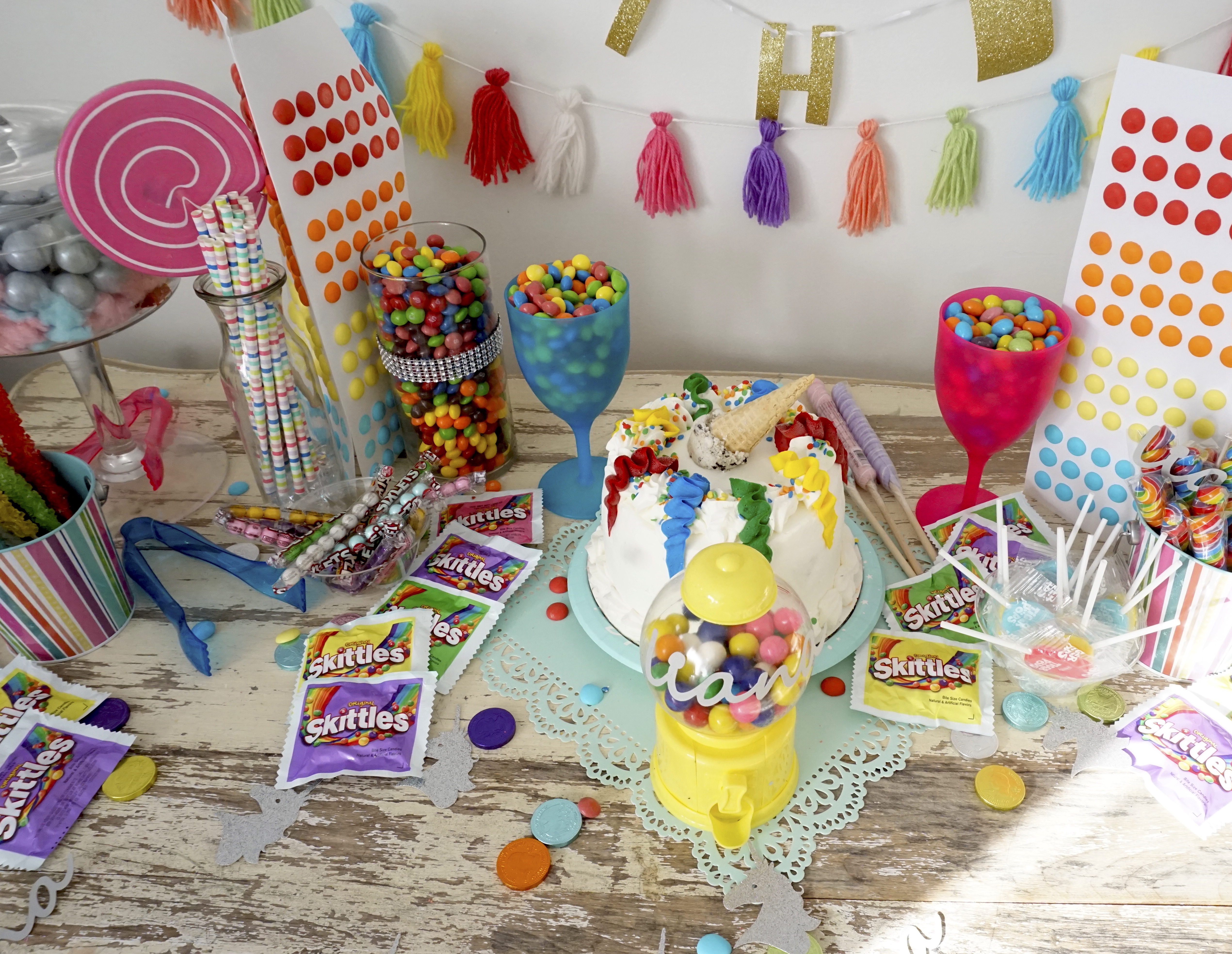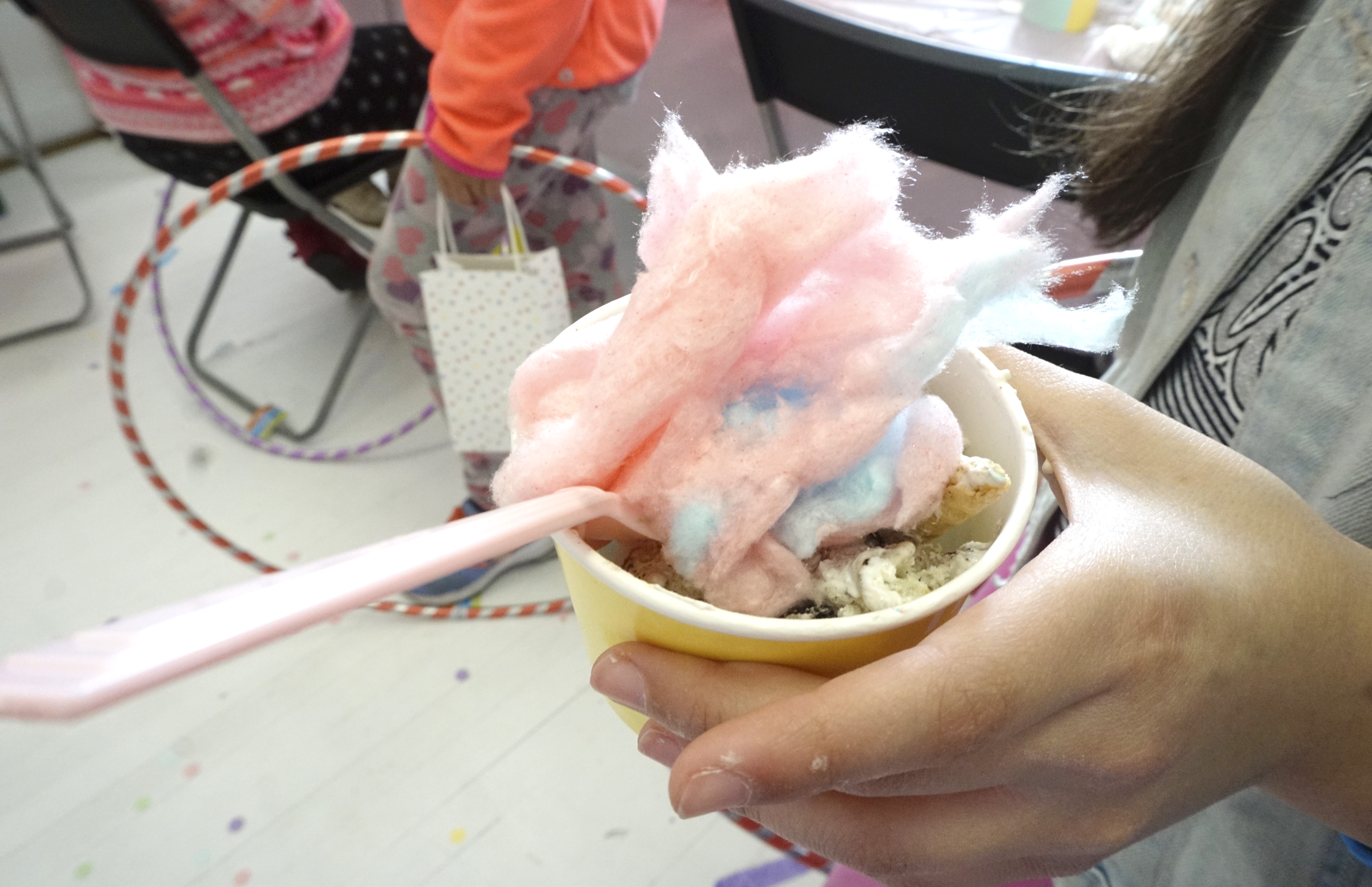 I hope you found some magical unicorn party inspiration in this post!
Wishing you a magical week 🙂