* I got to test out the Mazda 6 for one week in order to give it a fair review. All opinions are honest. Hope you guys like it and feel free to ask questions in the comments 🙂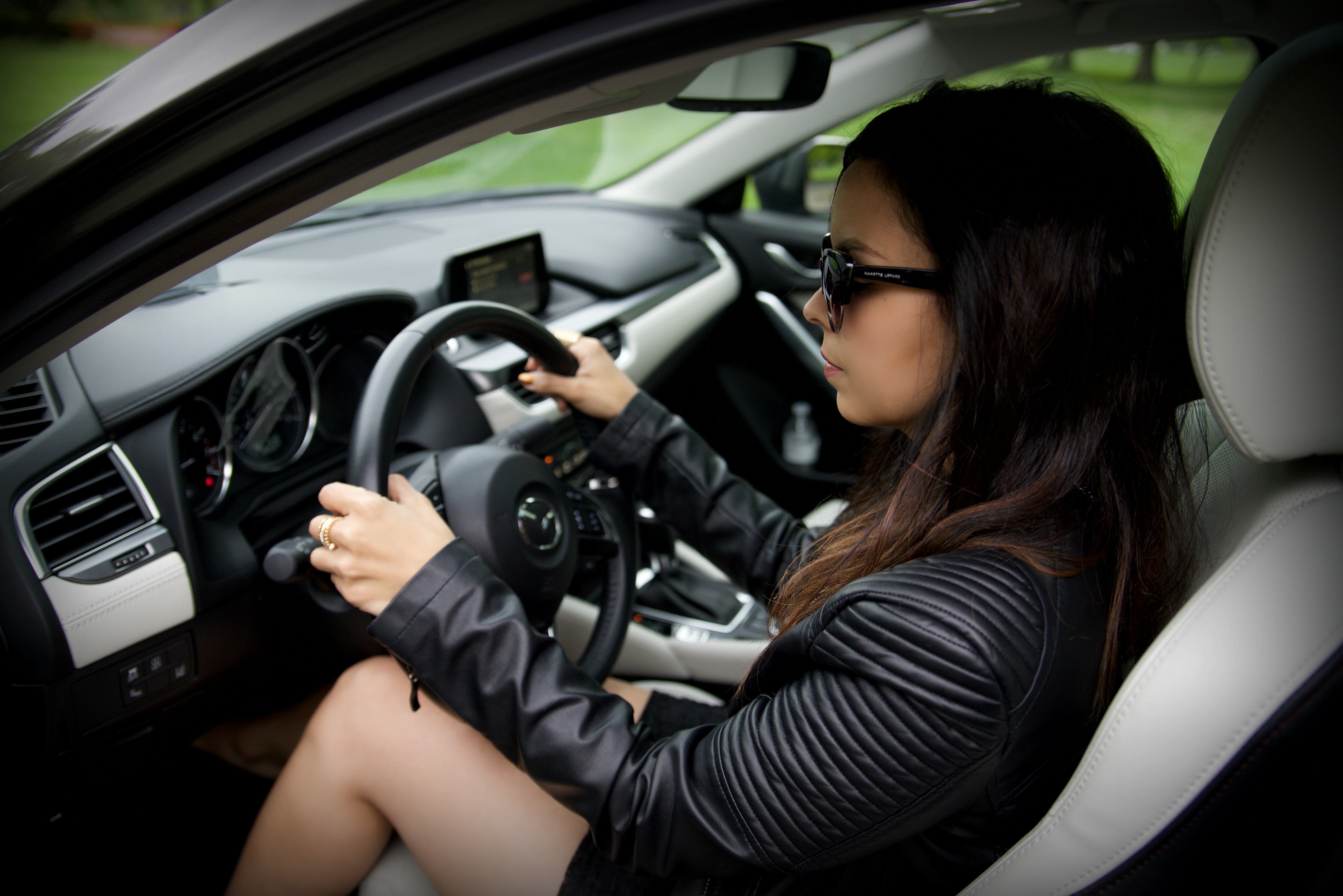 The Mazda 6, not only a mid size sedan but one fine ride. I had a great time driving this beauty for a week. Making the switch from an SUV to a sporty sedan was quite a challenge but once I got the hang of it, I had a blast! The 2016 Mazda 6 it is fully loaded with everything from heated leather trimmed sport seats, 7 inch color screen display, bluetooth, rearview camera, keyless entry, Bose 11 speaker sound system and more. If you love tech, you will surely love the features the Mazda 6 has to offer.
From the moment I turned on the car, I noticed it had some very cool techy features. As soon as it turns on, the logo pops up on the screen and a clear monitor pops out above the steering wheel to display how many miles per hour you are driving. It's a pretty cool feature as well.
The controls for the radio are not in your typical areas. I found that to be a great feature once I figured it out. Instead of reaching for the radio, it's conveniently located in the armrest area. There is also a dual USB port to juice up your phone or connect your music. And for a sedan, there is also a good amount of space. The trunk is a good size and there are roomy compartments inside.
The Mazda 6 was named Top Safety Pick Plus by the IIHS – as a mom, those things definitely matter to me. I usually drive my little girl around in an SUV but this vehicle felt safe and "cool" as she put it. It also has a system called i-Activesense. When I picked up the sounds the car was making as other vehicles passed behind or on the sides- it pretty much warns you that you are too close. The car will also break if it senses danger of an accident/ For example, when driving between 3-18 mph, the system automatically applies the brakes if it senses a possible collision.
Overall, I think the Mazda6 is a great vehicle. It's sleek, stylish and has so much to offer. If you are looking for a sedan on the sporty side, this car is definitely for you.
About the car I drove…
Model 2016 Mazda6 Grand Touring
Exterior Color Titanium Flash Mica
Interior Color Parchment Leather
Fuel Economy 32 MPG 28 city 40 highway
*Special thanks to Dave Riboul for helping me with this post in capturing the photos and video.