It's finally warming up around my way and I couldn't be more excited. This weekend, I got to rock a belted oversized sweater + sock boots. No coat, bare legs. Of course, the oversized sweater is very much like a heavy throw but a girl can dream, right?
Belted Oversized Sweater + Sock Boots
This oversized cardigan sweater is super cozy and warm. It has pockets and balloon sleeves with floral embroidery. I paired up a few accessories to go with the colors on the sweater's details like a burgundy bag and earrings.
You can wear the sweater open but I opted to cinch in the waist with a belt. The belt is from Forever21 (like 4 years ago). I also brought down the sweater for an off-the-shoulder look. Underneath the sweater, I wore a simple tank and a leather skirt. I paired this look with sock boots since you could see a little leg.
I love pairing pieces that make a subtle statement.
I basically took an oversized sweater and styled it up. Remember to have fun with what you have and think outside of the box. You don't always have to be basic with your pieces. For example, if you saw this sweater on a hanger you'd think of wearing it with some leggings and a tank top or tee. You might add flats or boots and call it a day. But here, we took a sweater, dressed it up, and gave it some edge. Don't get me wrong- basics can work too but when you have fun styling your wardrobe- I think it can be more fun.
This look is great for a date night, cocktails, or just for being extra.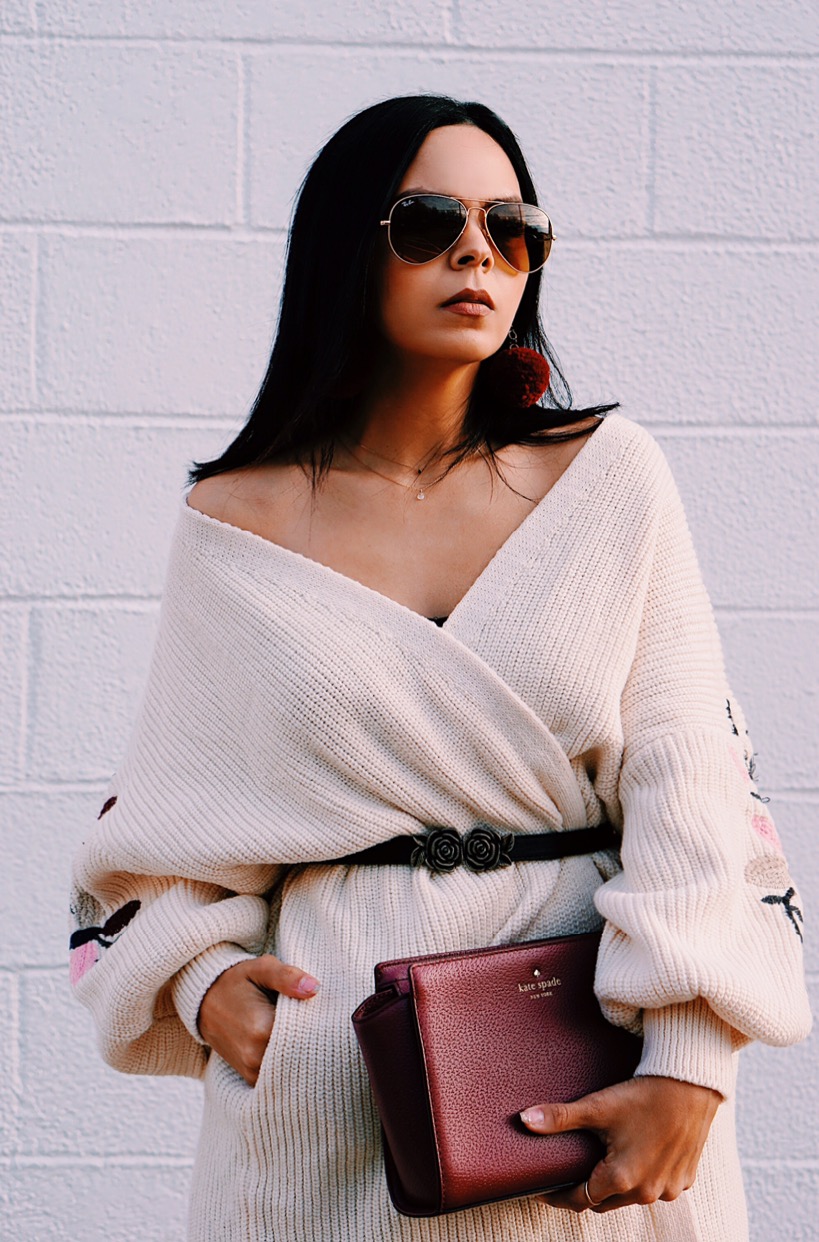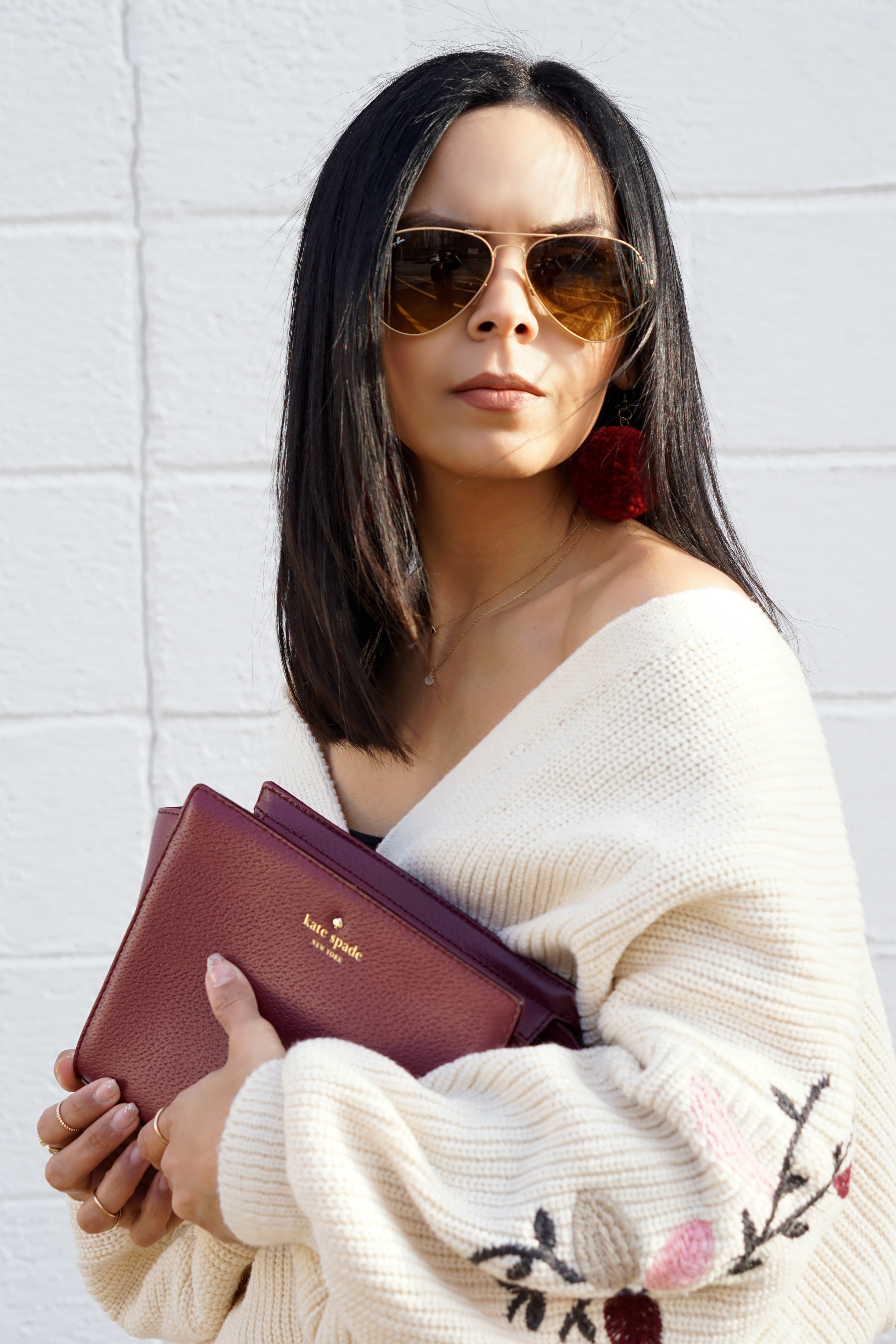 About This Look
Sunnies: RayBan
Necklace: Forever21
Earrings: The LVR Shop
Sweater: Zaful
Skirt: Who What Wear for Target
Bag: Kate Spade
Boots: Mandee
Shop a similar look here.