*Disclosure: I test drove the Toyota Sienna for a road trip. All opinions are true and honest.
When it comes to road-tripping, I know I can count on the Toyota Sienna. This past summer, it was the perfect car for our family vacation. So it came to no surprise that it would work perfectly for a road trip down to Florida.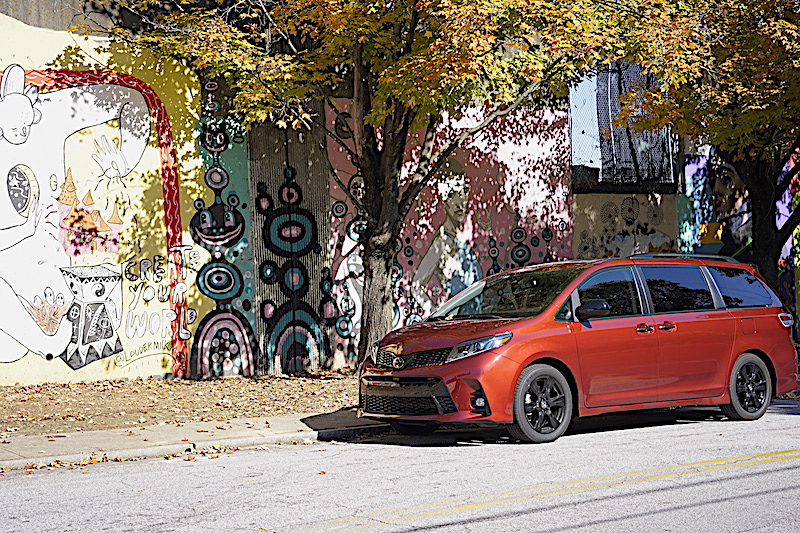 Road Trip to Florida
Ok, things are about to get confusing. Maybe. So if you follow along on my Insta Stories, you know I recently attended a conference for A Girl's Guide to Cars in Atlanta, Georgia. Here's the thing, the conference fell on my birthday and I already had a trip to Florida planned. I decided to try and do both and took a flight out to Atlanta and drive to Florida with two other bloggers who were already driving there… if that makes sense. See, told you it would be confusing. Did I mention I had my mom and daughter with me?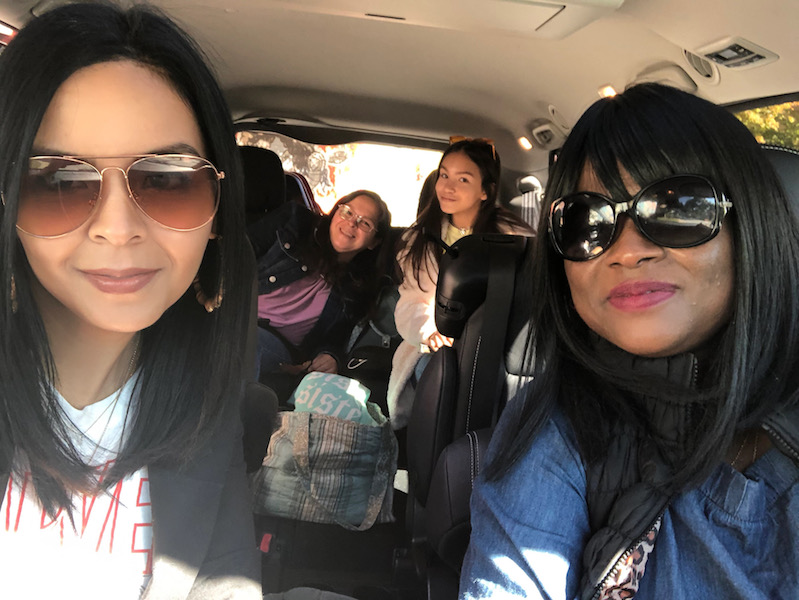 Why the Sienna is Perfect for Big Groups
When we were planning to drive together, we knew a party of five would need space and comfort. A 5-6 hour road trip is not easy in a small car. Immediately we thought or either a large SUV or minivan. Since I had experienced driving the Toyota Sienna, I suggested that it would be a good option. We can all agree that it was. Everyone was comfortable. Five passengers and luggage and there was still room.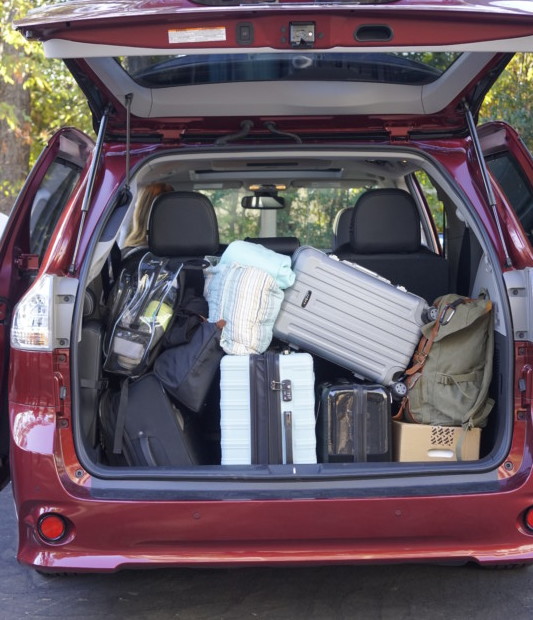 Toyota Sienna: What We Love
The 2020 Toyota Sienna has so many great features aside from being comfy and spacious. Here are some of the features we love.
Comes with AWD (good for all weather conditions).
Wide dashboard- loaded with tech and in a stylish design.
Comfort and convenience- Spacious, dual-view blu-ray entertainment, dual power sliding doors, a power liftgate (open the trunk hands free), split and stow seats (makes more space).
Climate control- forget about passengers complaining about being hot or cold- let them control their own temps.
Tech- 7-inch touchscreen, Apple Carplay, 5 USB ports, bird's eye view camera.
Read Dawn's post here.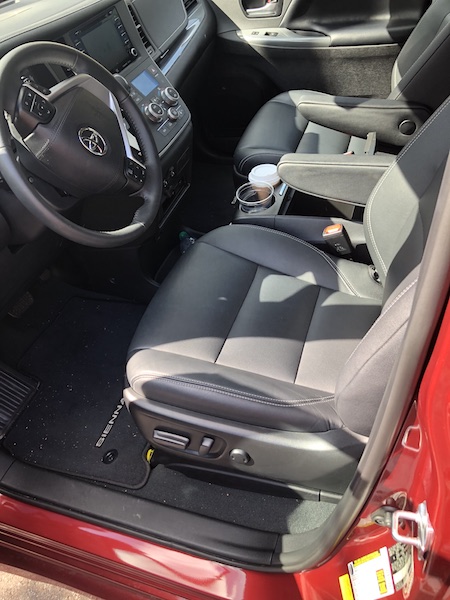 More 2020 Toyota Sienna Info
MSRP starts at $31,565
MPG: Up to 19 city / 26 highway
296 horsepower
Seats 7-8 passengers
Is this Minivan for You?
I can't say enough good things about the Toyota Sienna. Having spent almost a month with it this past summer and again recently, I can give this baby two thumbs up. And it's kid-approved, too. My daughter loves having space and relaxing in the backseat while she watches a movie. If you have a big family and are in the market for a new car, be sure to check this one out. Or if you're planning a road trip and need to rent a car, this is an awesome choice. Trust me, your passengers will thank you 😉