Disclosure: I was provided with a car by Lexus. All opinions are true and honest.
'Tis the Season to Treat Thyself
That's what I've done for the past few years and I have not looked back. Wether it's a trip or splurging on something I've been eyeing for some time- I make it a point to reward myself for my birthday. This year, I decided to visit Orlando, FL for a birthday trip.
Related: Packing Tips for Disney
Disney is Always a Good Idea
Ok, I'm 30…ish- but I'm still a kid at heart. And my happy place is Walt Disney World. So what better idea than to plan a visit? Plus, I brought my mom and daughter along and it's the perfect family place for all ages. Our first stop was Hollywood Studios. I so was excited to finally see Star Wars: Galaxy's Edge.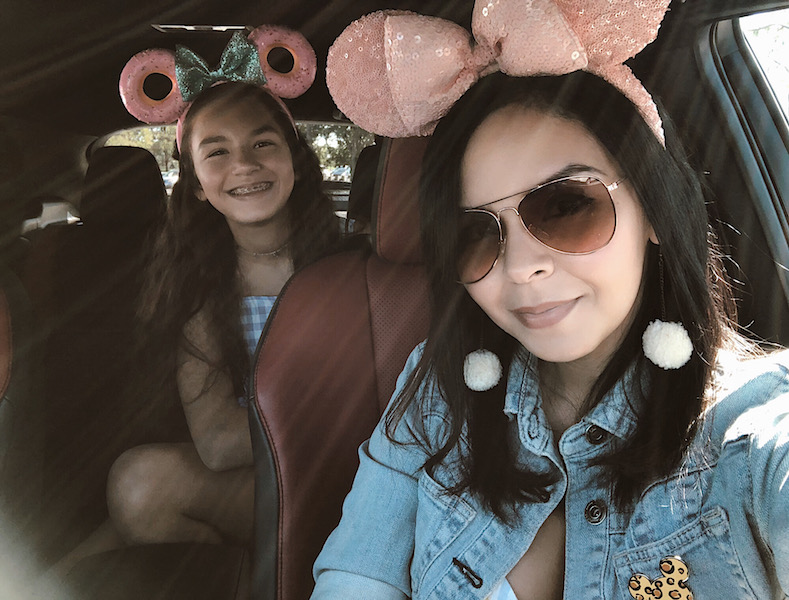 2019 Lexus NX 300: a Ride with Style
In order to get to where I was going, this birthday princess needed her own fancy carriage. And the oh so stylish, sporty and luxe SUV was a perfect fit. The 2019 Lexus NX 300 F Sport. I really enjoyed driving this car. In fact, I liked it so much it's on my list of cars to shop for when my lease is up.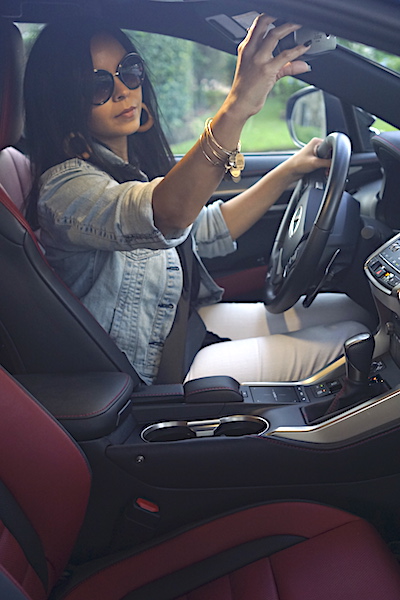 When on vacation, I usually just want to get to where I am going but driving the NX 300, I just loved getting into the pretty electric blue car. It handles nicely and is not your typical SUV. It's got power, feels sporty and if you want to have a little fun, there's always Sport mode. But if you want to save on gas, turn it to ECO.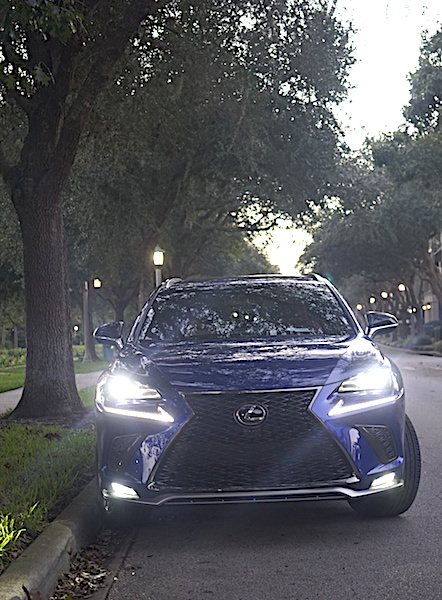 Facts about the NX 300
Starts at $39,110
Turbo charged 4 cylinder
235 Horsepower / 7.20–60 MPH
22 City MPG / 28 Highway MPG / 25 Combined MPG
Seats 5 passengers
17.7 cu ft Cargo Capacity
10.3 inch multimedia display
Apple Carplay / Android / Waze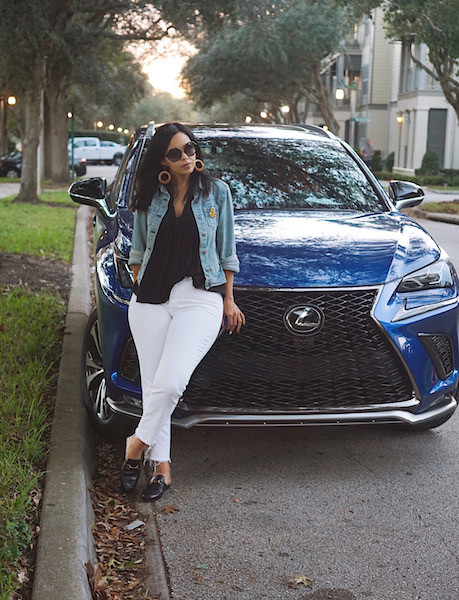 Lexus NX 300 F Sport Specs I Love
Remote touchpad
Power rear door with kick sensor
Compact mirror
Sporty design- leather–trimmed seating, aluminum pedals, race inspired paddle shifters, bold styling
18 inch alloy wheels
Bold F Sport Grille
Heated and ventilated front seats
Backseat vents
Mark Levinson 14 speaker surround sound
Plenty of legroom and trunk space
Illuminated door handles
Lane departure alerts
Quiet cabin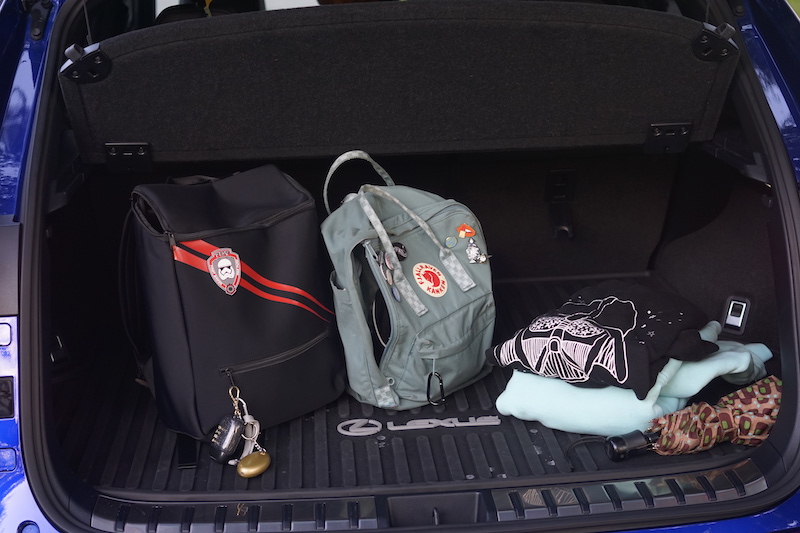 Comfortable and Convenient
The Lexus NX 300 F Sport had plenty of trunk space for our needs. When visiting Disney, we tote backpacks, extra clothing, snacks and more. There was plenty of space for our things. I found this luxe SUV to be great for travel and everyday. And my passengers also felt very comfortable. The backseat has plenty of legroom, vents to control the temperature and the seats recline (which my daughter loved).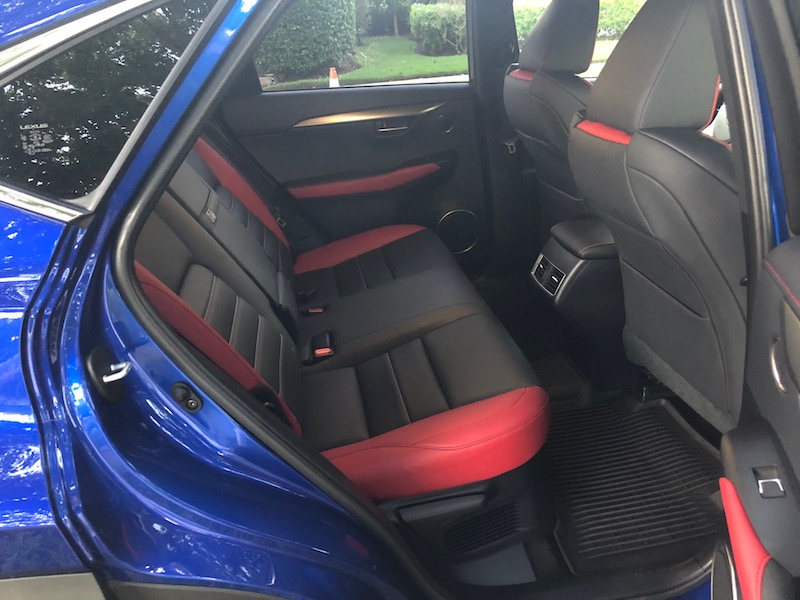 A Birthday Week Well Spent
Makes my heart content! We had such a nice time in Orlando. Aside from Disney parks, we also visited LEGOLAND, Disney Springs, Universal's City Walk and spent time at the hotel pool. And we got around in the Lexus NX 300 F Sport which was such a great car to have. Who knows, it may just be my next ride!