There's an old saying, "olvida tus penas, Puerto Rico te espera." It translates to leave your worries behind, Puerto Rico awaits. And every bit of this is true (for Puerto Ricans on the mainland anyway- we all know our little piece of paradise will welcome us at any time). The moment you step foot into the island, it's nothing but enchanting. Everything from the flamboyán trees and crystal clear waters to the Spanish style streets of Old San Juan and an old man playing "el cuatro" near El Parque de las Palomas (the pigeon park), there is a story in every glimpse.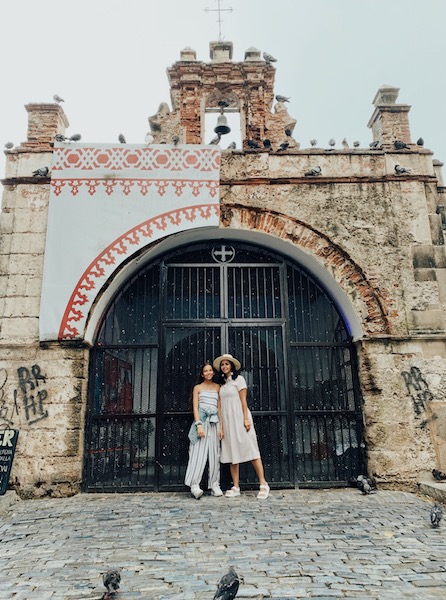 This summer, that's just what I decided to do. Leave my worries behind and get on a plane to visit my beautiful island. It had been too long since I last visited and I wanted my daughter to experience Puerto Rico as I did when I was a young girl. But somehow, the trip got bigger and we went from three to a party of five! Me, my daughter, mom, husband, and grandma. Can you imagine the plane ride, the car ride, the whole trip? Fun times, fun times.
Toyota Sienna: a Perfect Family Ride
Luckily, my friends over at Toyota de Puerto Rico provided us with a spacious Toyota Sienna. This made it possible for our clan to explore the island more comfortably (and peacefully).
I must admit, I don't think I have ever driven a minivan! At first, I found it odd because the shift was on the dashboard but after I got used to it, it was great. I loved that you could roll down the windows to sightsee and all of the convenient space. The Toyota Sienna is seriously the perfect car for family travel. My daughter also loved that there was an entertainment center where she could watch movies (with wireless headphones).
*Disclaimer: I was loaned the Toyota Sienna in exchange for social shares and blogs. All opinions are honest and true.
My daughter loved the comfort the Toyota Sienna has to offer. Photo: Lillie Morales

The entertainment in the Sienna is awesome!

The hubby loved drivint the Sienna, too!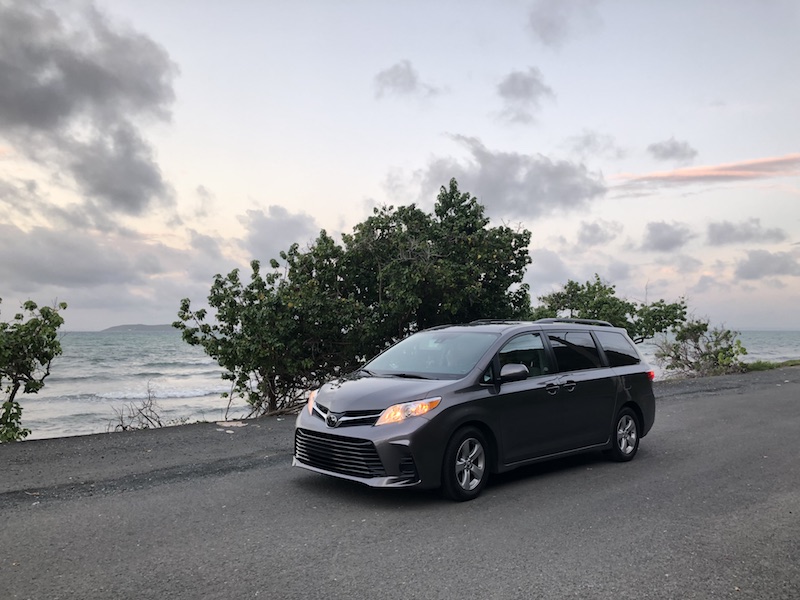 We spent three weeks touring, visiting family, and taking in all the beauty the island has to offer. And it was pretty epic. If you ever get the chance to visit Puerto Rico, you will be welcomed warmly by the people and have so much to do and see (and eat!). Here are some of my favorite things you can do for FREE on the island.
Puerto Rico: Things to Do for Free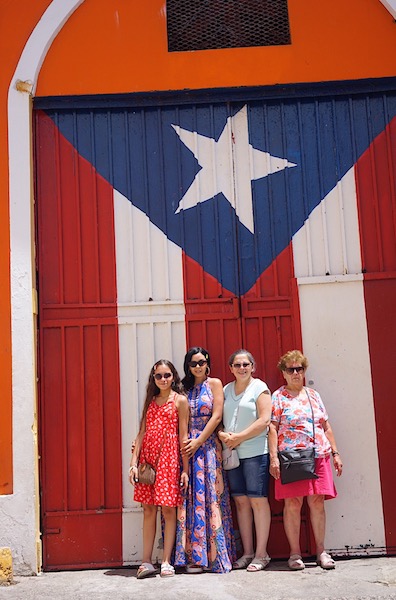 Stroll Through Old San Juan– There is so much to explore around old San Juan. From the mom and pop shops, restaurants, historic sites, monuments, museums and so much more. The best way to go is on foot. Park or take an uber and go walking (wear comfy shoes). You'll need a couple of visits if you want to see it all but this costs nothing and if you want to visit El Morro, admission is under $10.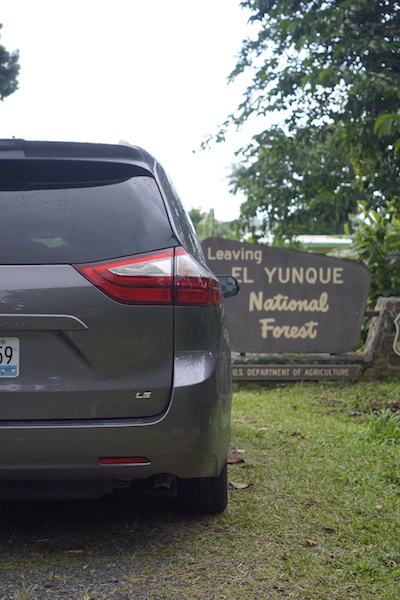 Visit El Yunque– I'm a big chicken when it comes to heights…but a visit to El Yunque is a must. It's the only tropical rain forest in the national forest system. You can drive up and it's free. Climb up to the Yikahu Tower and take in the beauty from the top! Bring water, sunblock, a towel, and a swimsuit to take a dip in the waterfalls.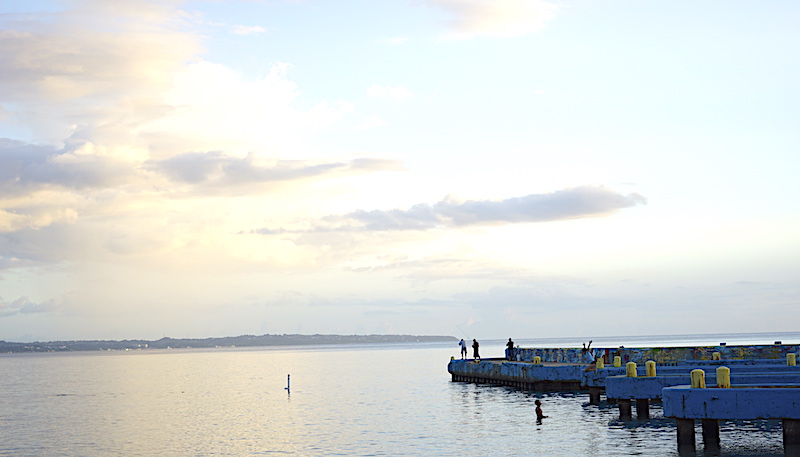 Take a Dip at Crashboat Beach– While this wasn't my favorite beach (because of the bees flying around), it really is awesome. There's an old dock people dive and fish from, art, and so many tropical colorful fish! People go snorkeling and kayaking and ride small boats here because there is so much to see (under the sea, that is!). Also, stay until sunset- it's beautiful!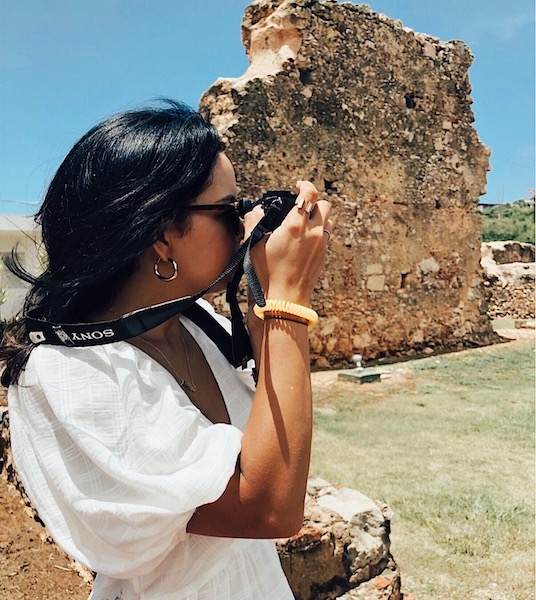 Isabela is beautiful but a stop at this little gem is a must. It's the first Spanish settlement in the northwest region of Puerto Rico. Around 1725, the first Spanish settlers moved into the area and built this church. It's been preserved ever since. There's something special about ruins to me and this place felt so calm, peaceful and spiritual. Even white doves sat perfectly along the walls of the ruins.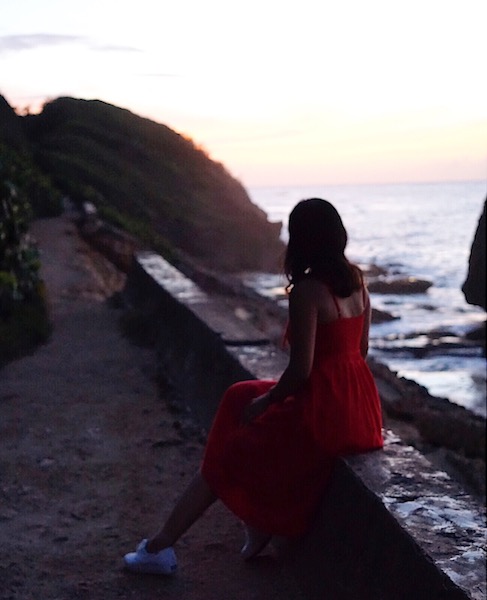 I've visited this place since my first time in P.R. and it's still breathtaking. Sure, it's a bit run down since Maria hit but if you dare to run through the tunnel (it's a bat cave), you'll get a glimpse of some gorgeous views on the other side! Watch the sunrise or sunset, it's amazing.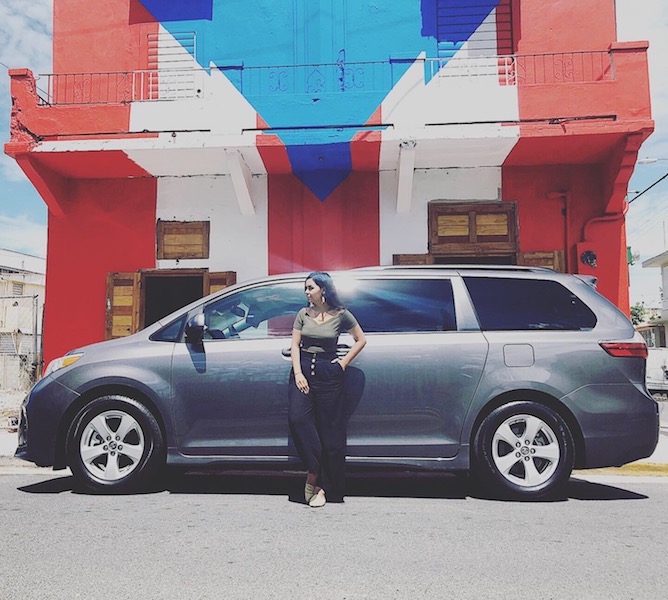 Drive Around Santurce
Santurce is a Puerto Rico's newest art district and you can see it all from the comfort of your car. It's only a 15-minute drive from Old San Juan and it's filled with murals, restaurants, galleries, cafes and more. Driving around, we discovered some unique houses- one was covered with stuffed animals, another with 60s music memorabilia, another with random signs. This area has a lot to explore for sure. And if you're seeking insta-worthy spots, look no further.
California: Insta-Worthy Spots to Visit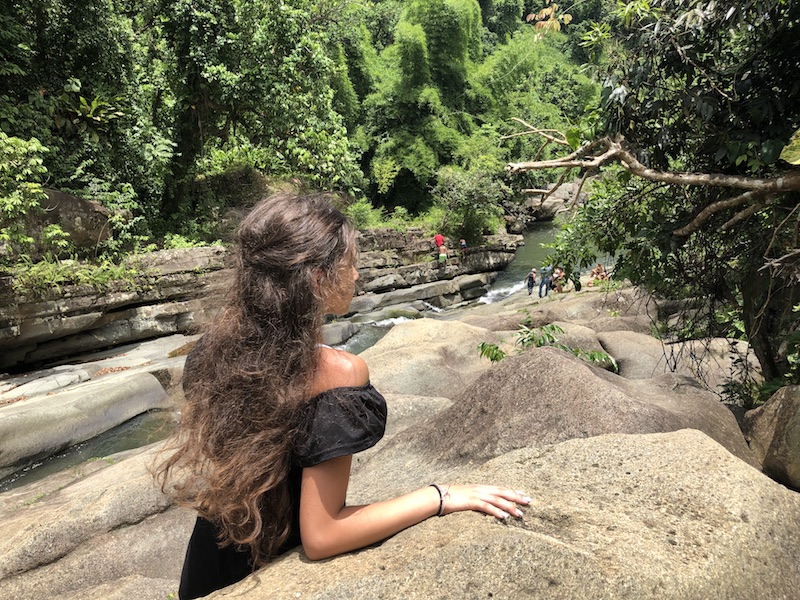 This spot was recommended to us by a family member. It turned out to be my daughter's absolute favorite place. Las Pailas is a really cool place to take a hike and swim. You can go down natural slides and swim, eat, and spend time with your family and friends there. The water is not deep unless you dive in toward the end. It's free admission but for easy access, you can pay $5 to park in the lot of a local farmer. He also has a little store with a restroom and you can buy drinks and "limber," Puertorican ice (so good!). Tip: Wear shoes with grips or good water shoes to hike. You are there at your own risk. Wear bug repellent and sunblock. Bring a first aid kit, too.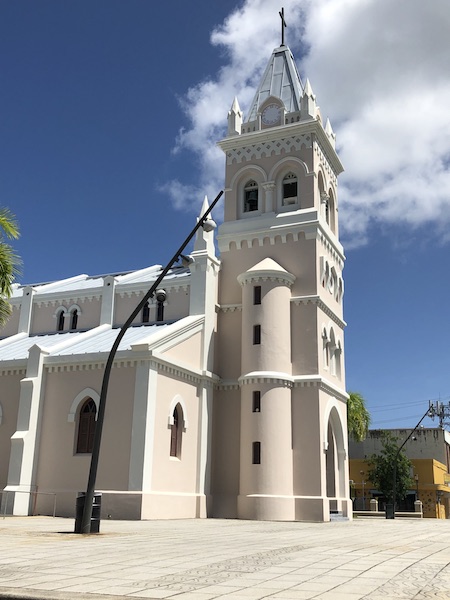 Visit the Churches
Every plaza in Puerto Rico has a church and they are so pretty. San Juan and Humacao have some of my favorites. The center of town is free to explore. And sometimes the locals have farmers markets, flea markets, art shows, and live music.
Visiting Puerto Rico soon? Be sure to bookmark this post so you don't forget! Happy travels 🙂