This past weekend, I was invited to attend The Trend Party hosted by Alita's Brand Bar and Bloomingdale's at the Short Hills mall. The event featured local vendors in the bridal industry as well as Bloomingdale's in house vendors. Guests enjoyed goody bags, give-a-ways, and services as they learned more about the latest in home trends and The Registry at Bloomy's.
Being a regular shopper at Bloomy's, I never really browsed through the Home Store on the lower level. Usually, I'd go straight to cosmetics, shoes or handbags. Visiting the lower level was like being in different world. The Home Store has everything from pots and pans to fine china and luxe linens. And after taking a tour and learning about the registry process, it definitely brought me back in time to the days where I was a bride registering.
Registering is like planning your new life as a wife. You're practically putting together your Barbie dream house but in real life, with tougher choices (because you want to make sure your Ken loves everything, too!). It can be a very stressful thing for a bride but Bloomingdale's has wedding specialists to help make the experience less stressful and guide you along the way. And you don't have to do it all in one day. You can plan out different days for different areas of the home such as china, linens, luggage, bakeware and more.
What The Registry offers:
Personal Consultants- work with experts who specialize in registry.
Special Savings- for example; shop before your big day, get up to 25% off, get 10% off after plus 20% during other sales and more!
VIP Treatment- get exclusive invites, get invited to in store events plus be in the know for great deals such as exclusive honeymoon packages.
Online Access- online access, share lists with guests.
The Little Registry Guide- filled with loads of inspo photos to give you ideas for your future.
Thank You Card Manager – a service tracks each gift and its sender(s), to make it easier for you.
Wondering how to get started? Simple. You can either begin online or in person. I highly recommend in person and I am not just saying this. If you're a bride-to-be, you will certainly have lots of questions- like "what's a three piece hostess set?" or "What's a good thread count?" Trust me, no matter how many bridal mags you read, there will still be something you don't know and who better than a wedding specialist to help you?
To give you a better idea of what it's like to register at Bloomy's, I took the tour and explored the Home Store myself. I have to say, it was a fun experience but when it came to shopping- making decisions was rough. I feel for you brides!
Follow my journey pictured below…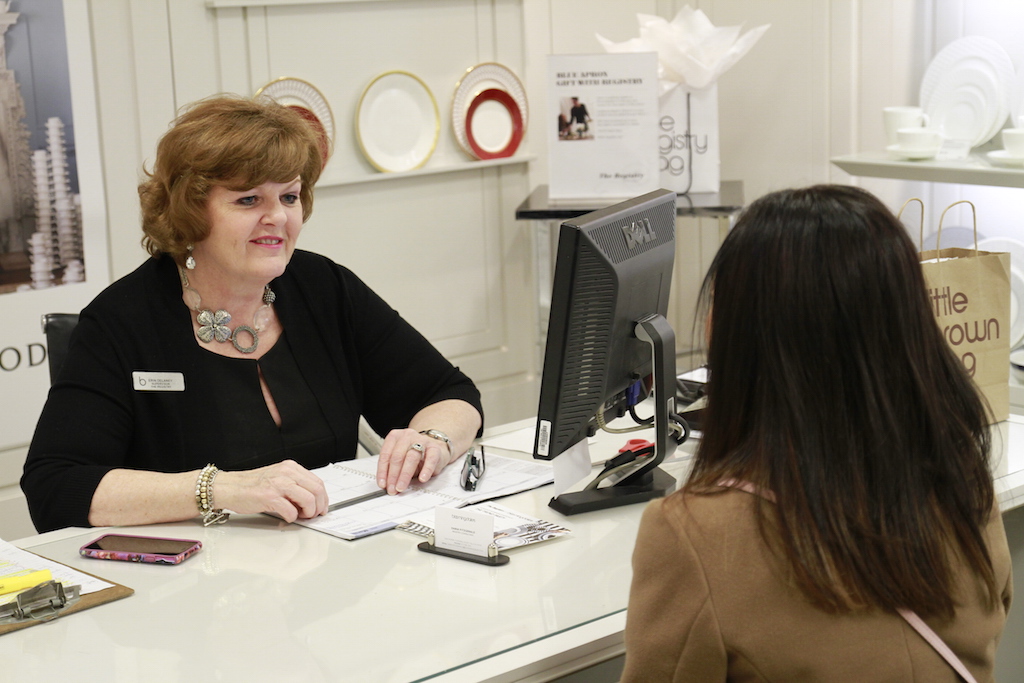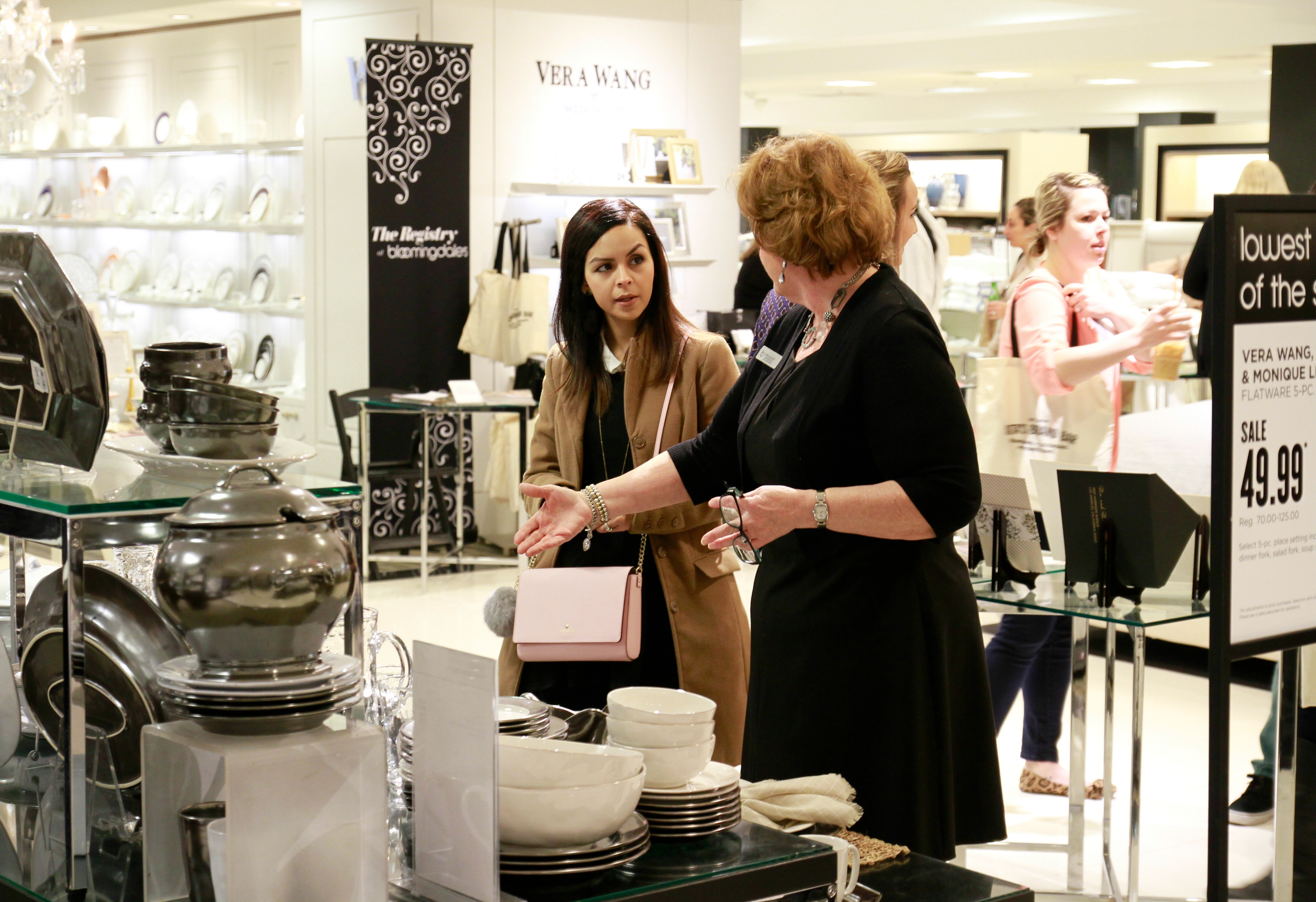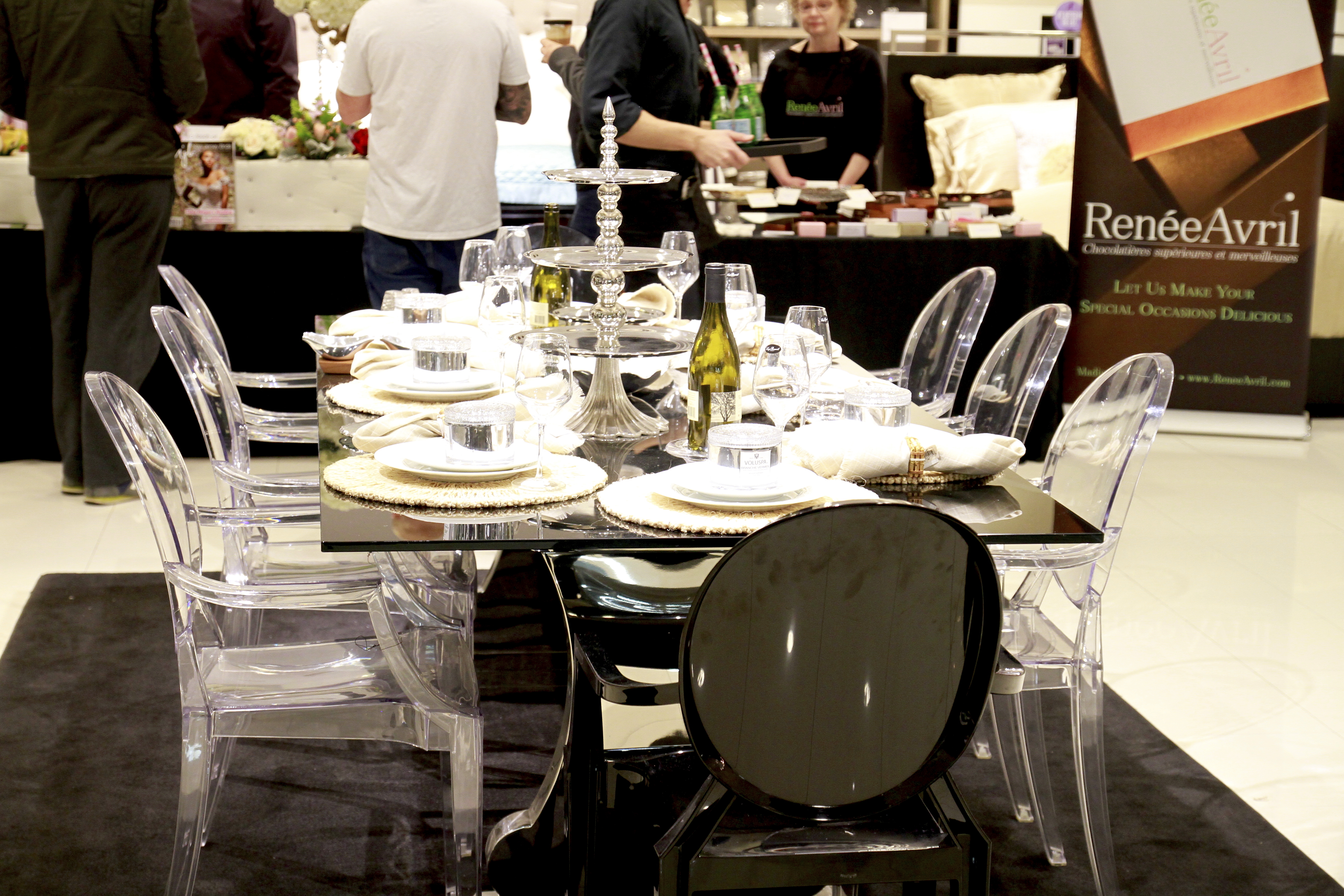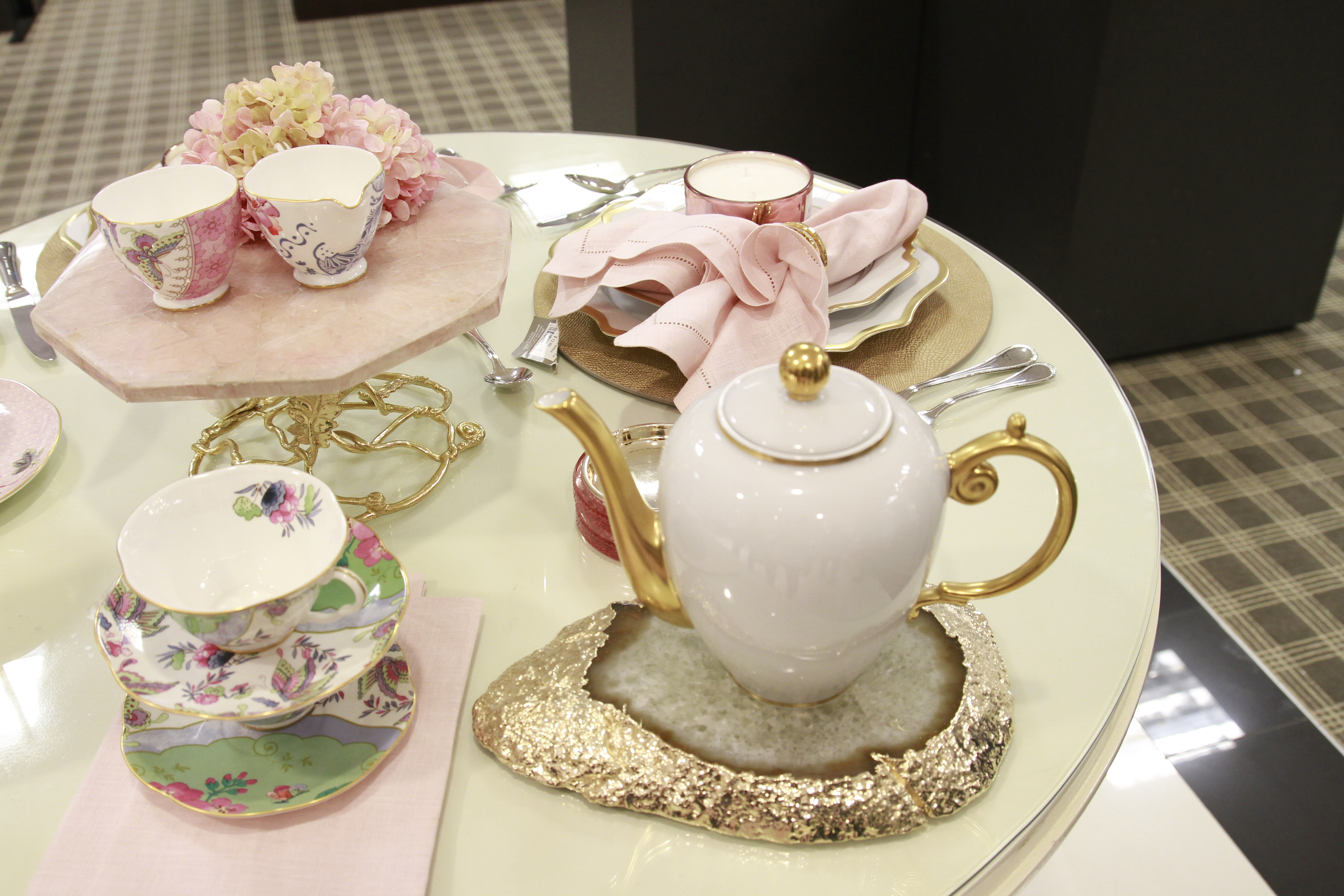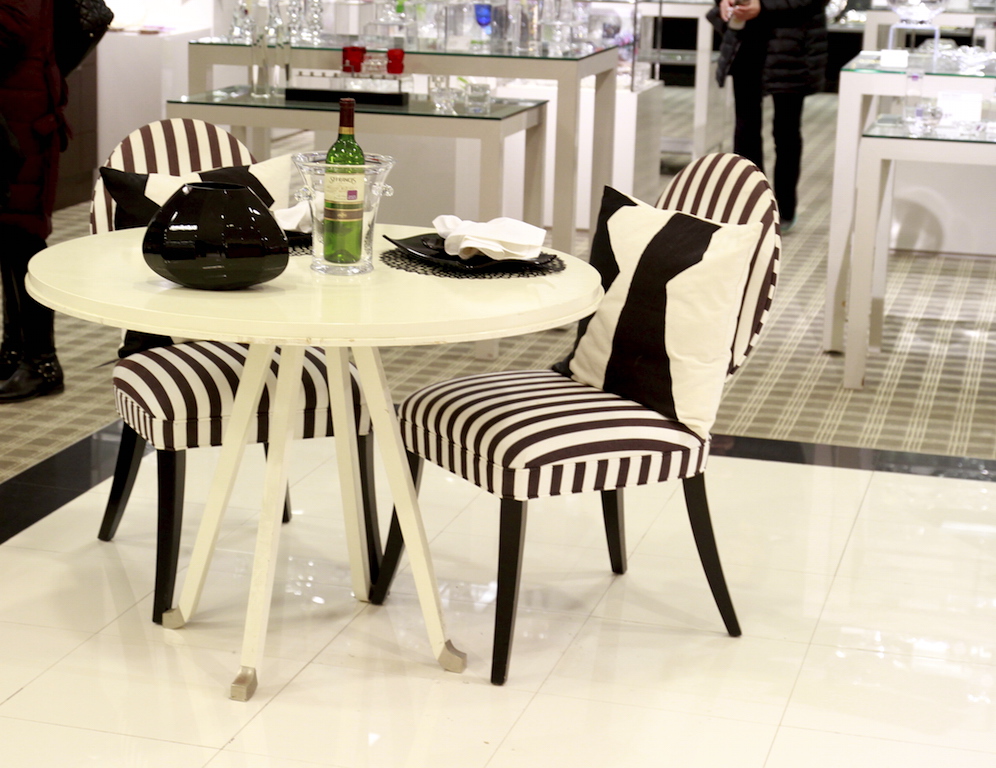 The Home Store has so much to offer. I brought the hub along and while he was into it at first, he eventually found a comfy spot to sit (men! ha). But thank goodness for the girls, right? A few friends came to join me at the Trend Party. We browsed the rest of the Home Store together and had a great time. We enjoyed light bites, coffee (from the Nespresso bar) as we explored the lower level.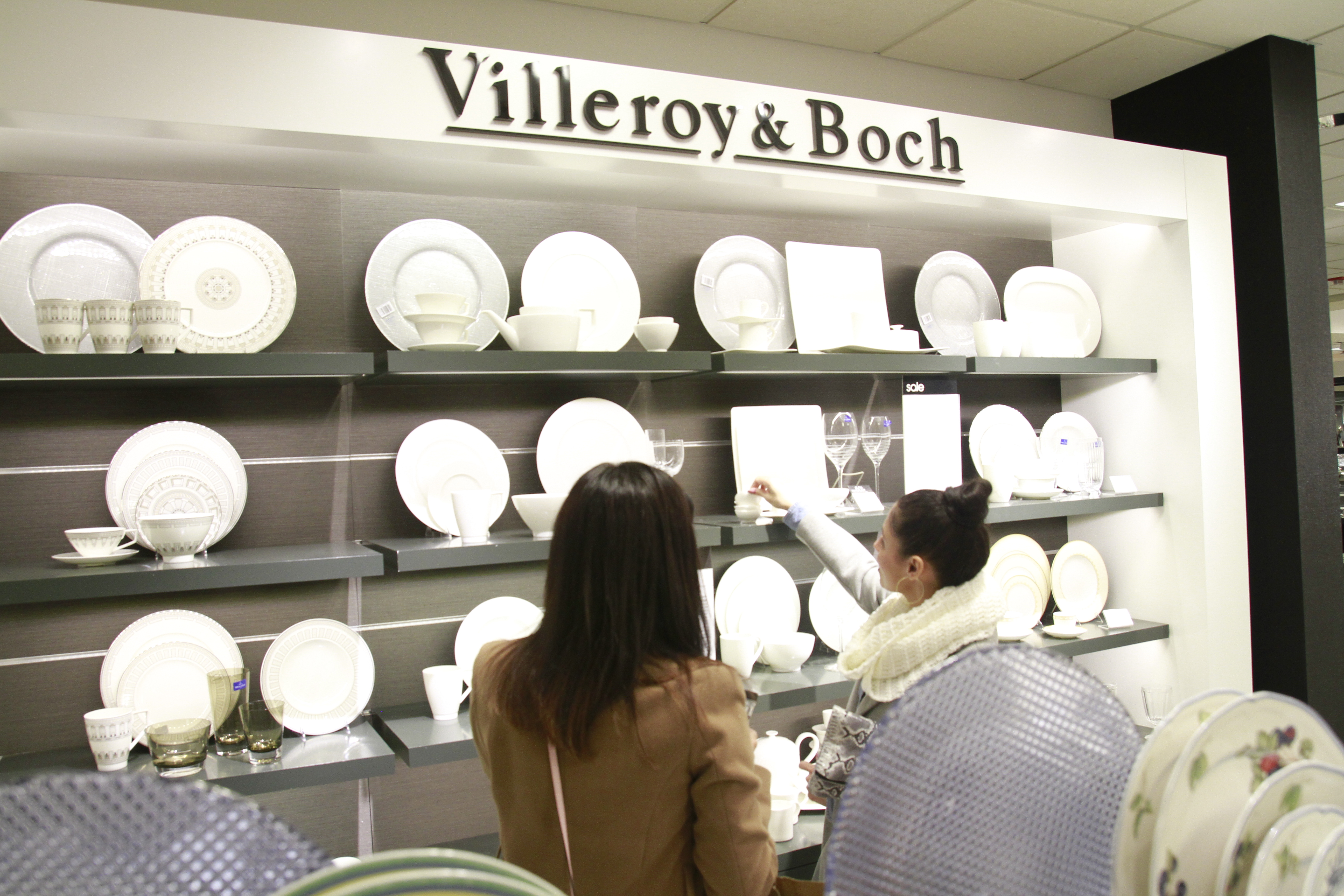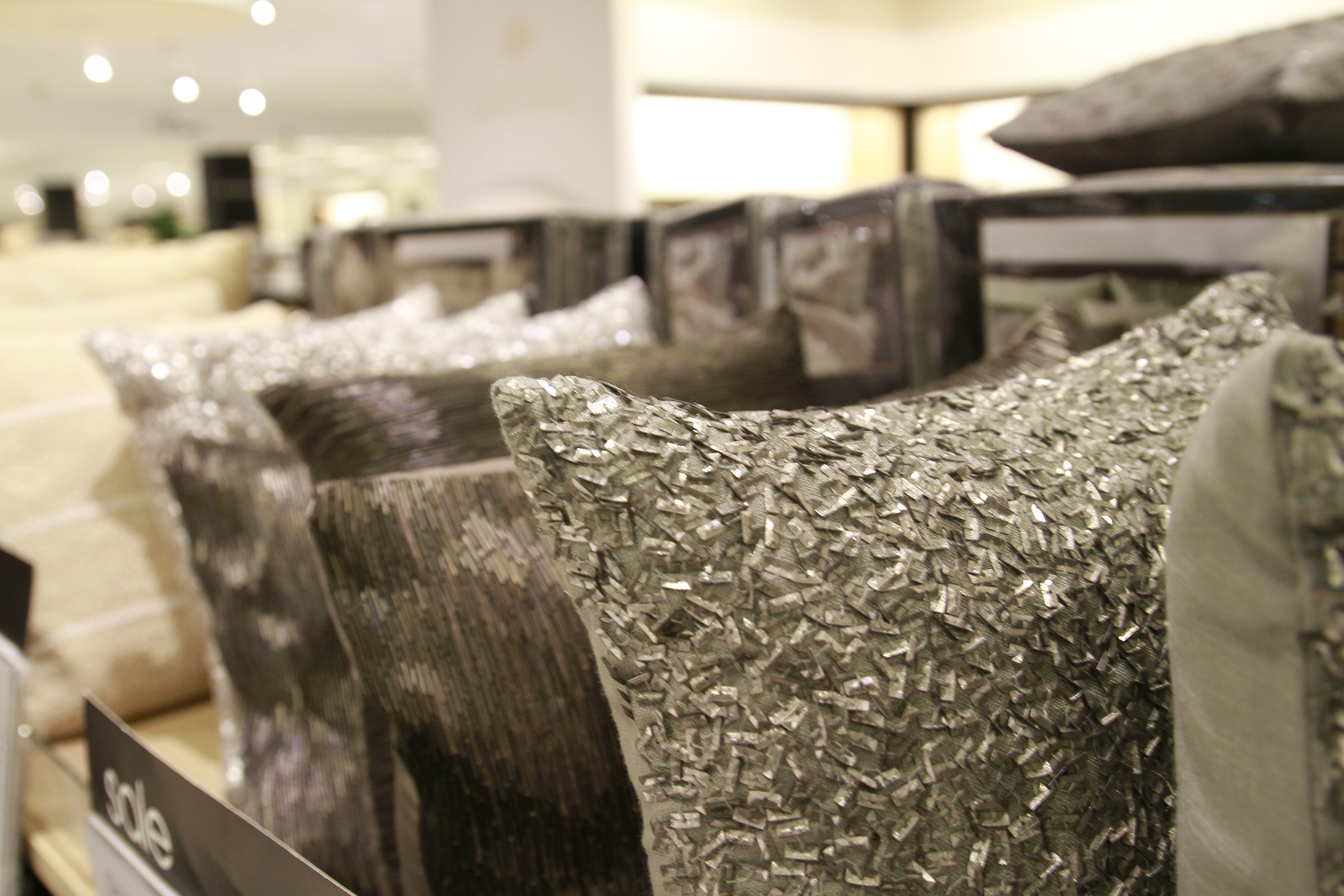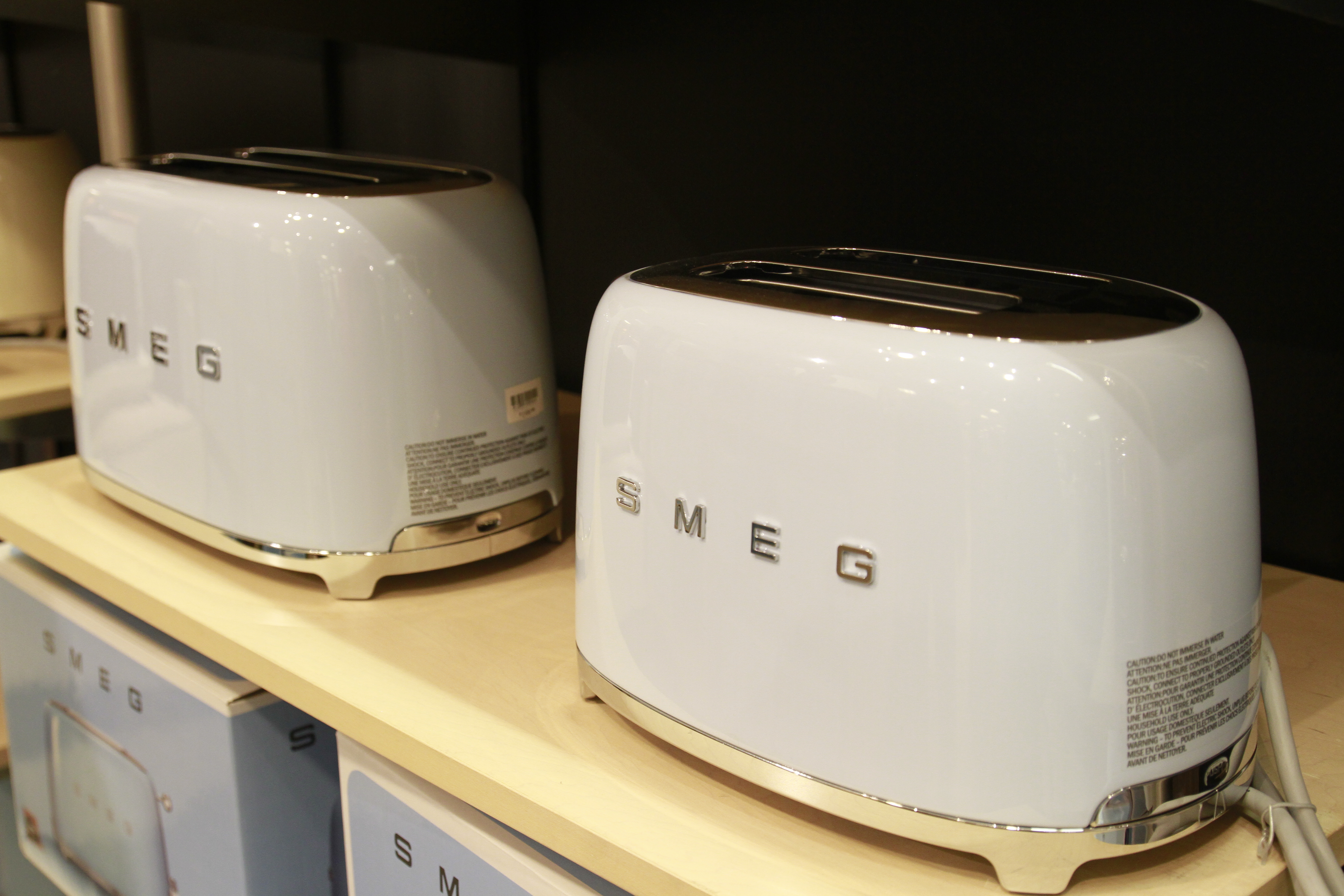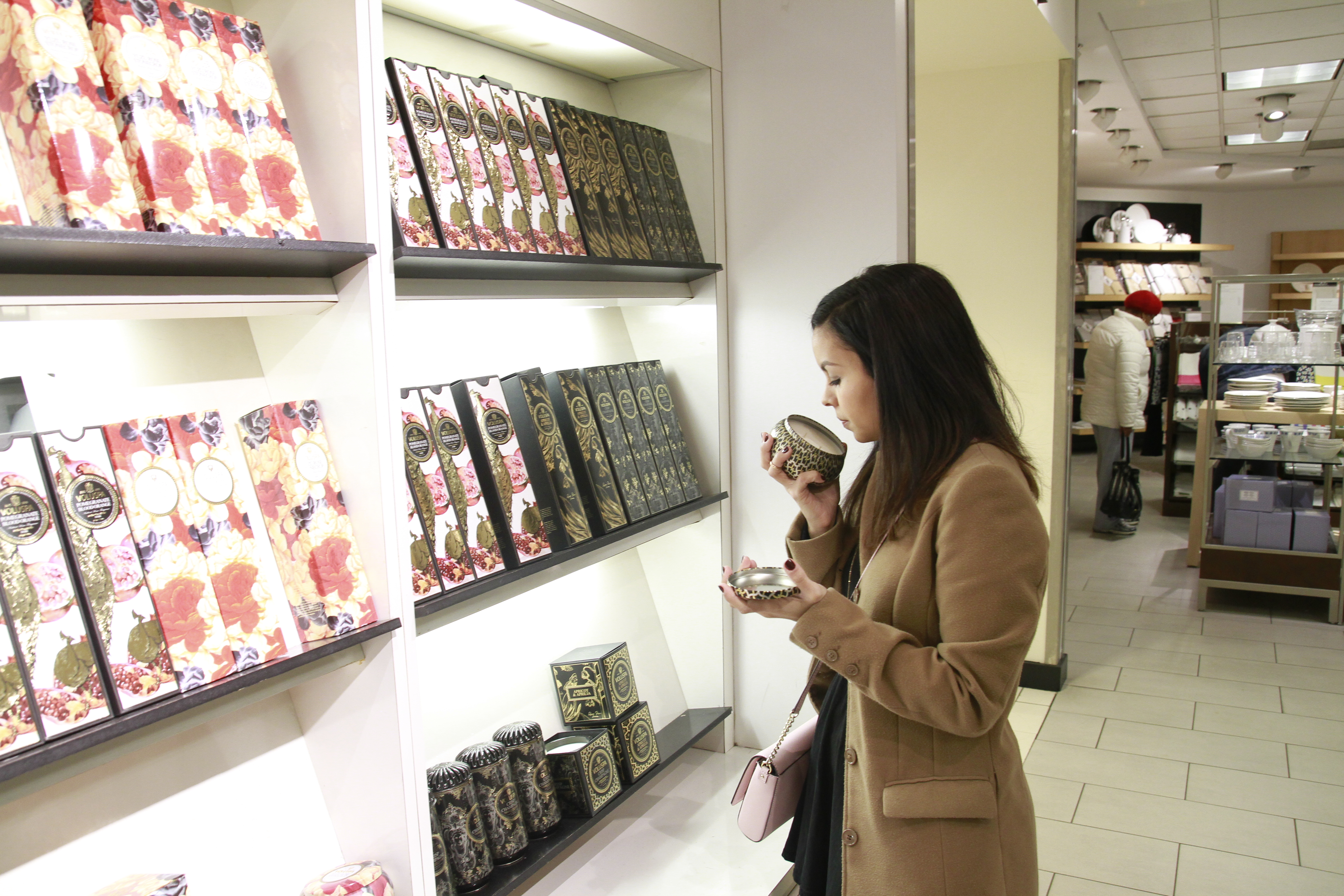 See more photos from the Trend Party here: 
…and that was my day at the Home Store for the Trend Party (in a nutshell!). Stay tuned for my Home Store haul video (coming soon!)