*I was provided with this car in exchange for an honest review. All opinions are my own.
Ciao bella! What a cutie patootie you are If you haven't guessed yet, I was talking to the car. The 2020 Fiat X Sport is cute and small but mighty. I got the chance to test drive it for one week and here's what I discovered.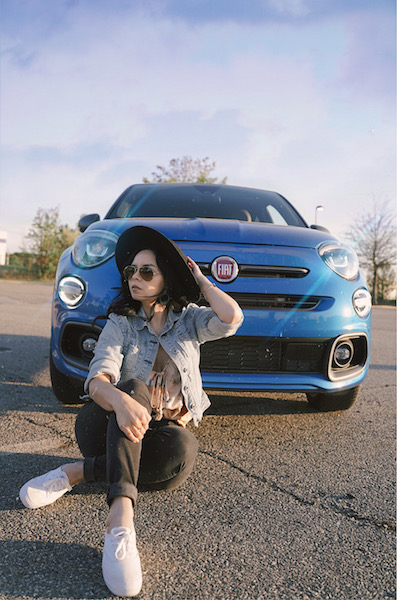 New Design Features in the 2020 Fiat 500 X Sport
First, let's talk about the new design features. The 2020 model got some sweet upgrades and changes to give it a sportier look. The price starts at $26,895 but the model I test drove is priced at $35,895- it had all the bells and whistles.
More Reading: The Porsche Driving Experience I Never Knew I Needed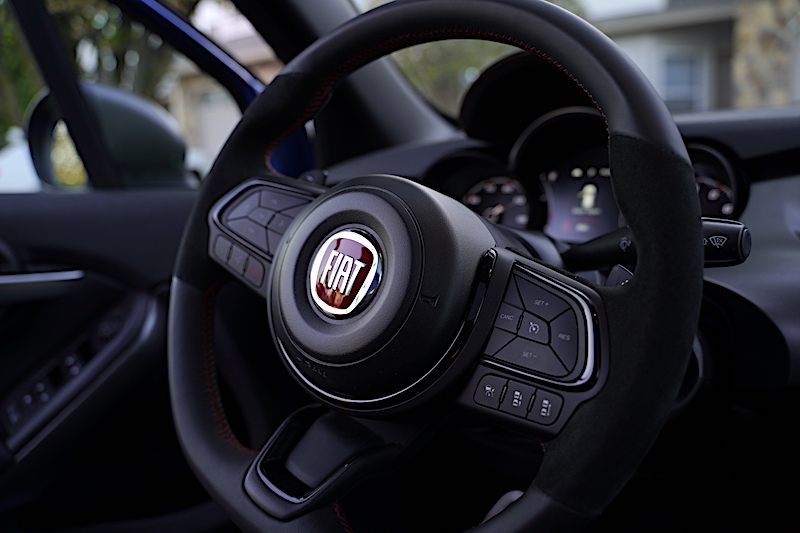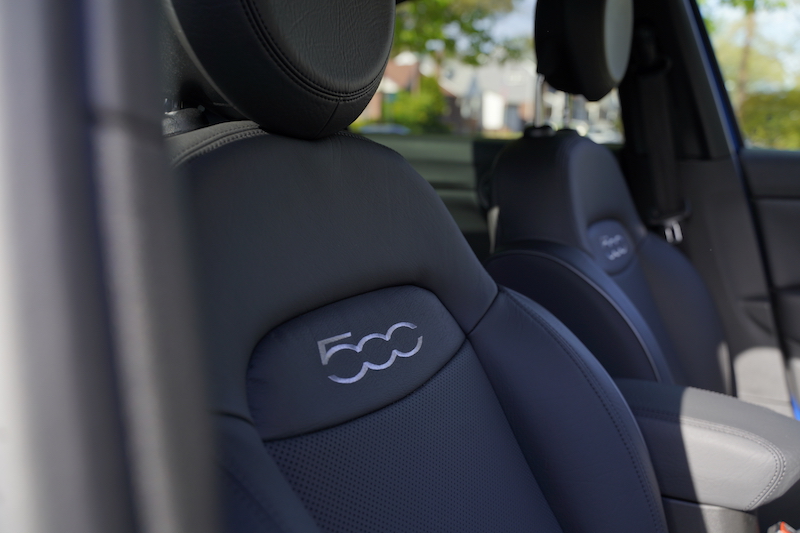 Here's what has changed from the previous model:
New fascia designs (front and back)
All 500 X cars come standard with All Wheel Drive
Dual chrome exhaust
New sport inspired seating with red stitching on seats, console and steering wheel
All new 18-inch wheels (standard) 19 inch aluminum wheels with all season Michelin tires (upgrade)
Dual chrome exhaust
All black interior
New sport inspired seating with red stitching on seats, console and steering wheel
Flat bottom steering wheel with Alcantara inserts
Paddle shifters
1.3-liter direct-injection turbocharged four-cylinder engine (standard nine-speed transmission)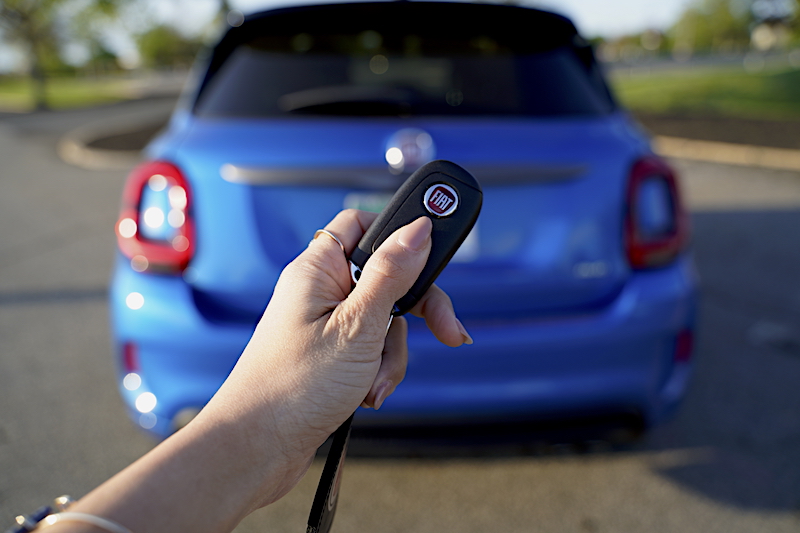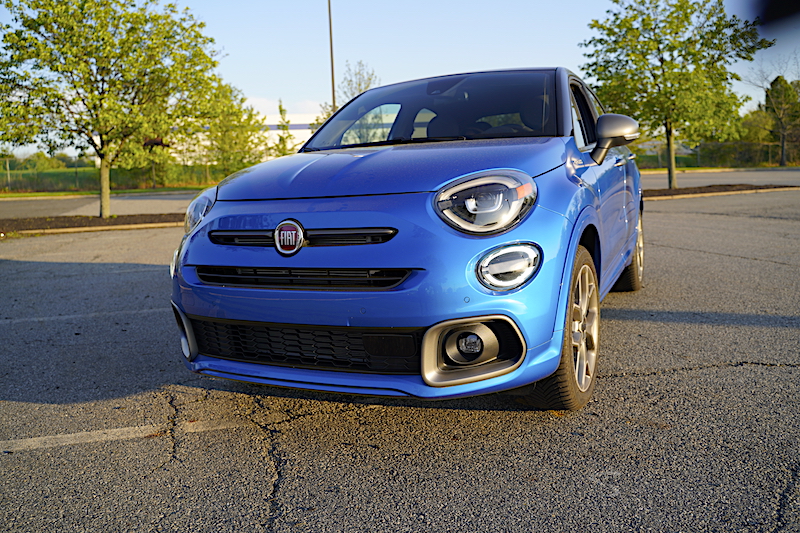 Take a Look Inside the 2020 Fiat x Sport:
More Deets
Is it fuel efficient? Yep. 26 MPG 24 city and 30 highway. The Fiat X Sport is available in four trim models and 13 exterior colors. The models are: Trekking, Sport, Pop and Trekking Plus. Did I mention ALL models come standard with All Wheel Drive?
More Reading: 2020 Toyota Sienna: Made for Adventures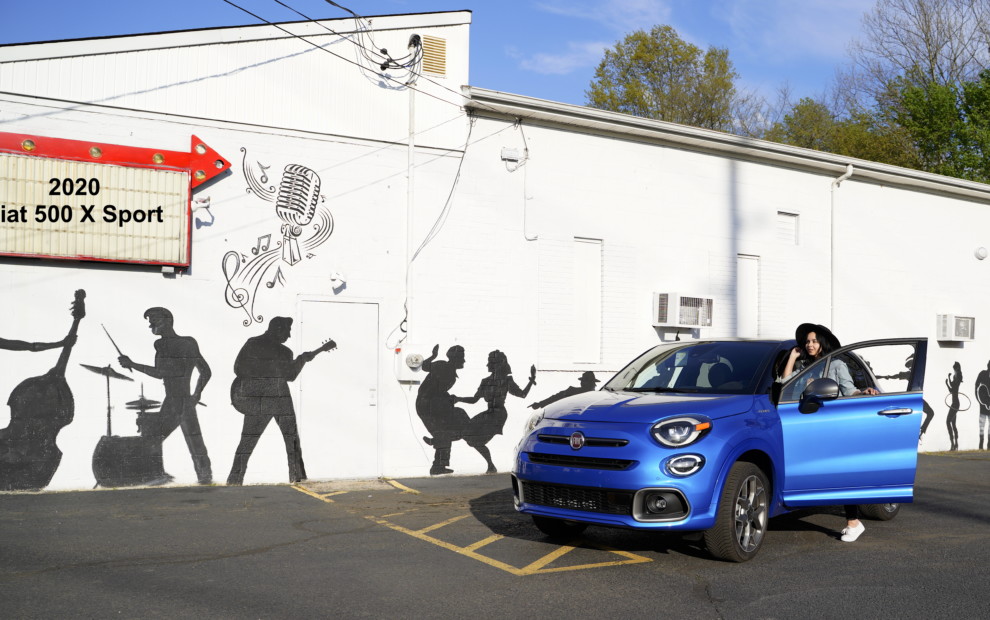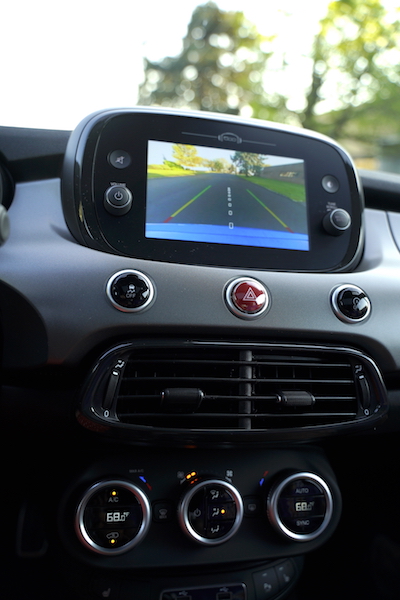 Compact but Enough Space
If that makes sense. What I mean is yes, the Fiat X Sport is a compact crossover but it fits up to 5 passengers! When I first got a glimpse of the car, I didn't think that was possible until I sat in the backseat with my daughter. We had enough legroom (and then some) and were pretty comfy. Even the trunk has a good amount of space- 39.8 cubic feet with the rear seats folded down.
Plus, the backseat has one USB port so passengers can juice up their devices.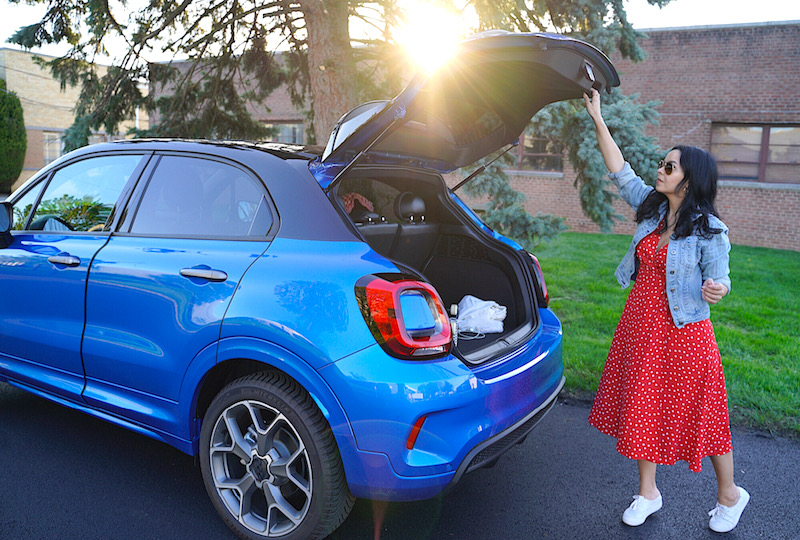 This car is perfect for commuters, singles or couples that live in the city, or anyone on the go wanting a smaller sized car. Great for road trips, too!
I had a fun time test driving the Fiat. It's a comfy compact crossover with a sweet sound system (the model I drove had the Beats Audio Sound System). Every ride feels like a little joy ride 🙂