It's frustrating for women to not find the right fit in clothing.
Every woman deserves clothes that fit her, regardless of her size. But let's face it, that is not always easy to find. Shopping for clothes that fit well can be very frustrating. 
*Written by Mariela Rodriguez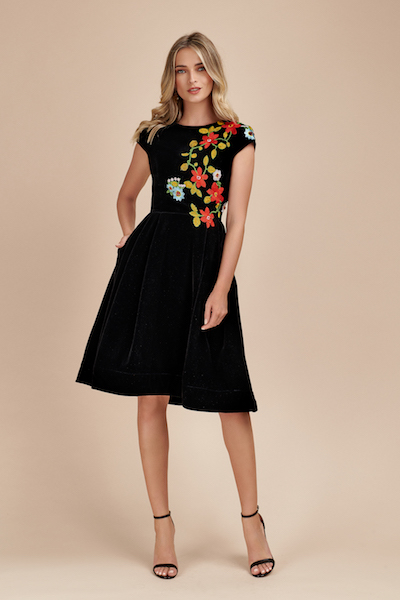 We interviewed Dana Todd, founder of Balodana, who refuses to accept ill-fitting clothing for women of all sizes.
JF: What was your inspiration to start up Balodana? 
DT: It was a series of events, triggered first by going all-natural with my hair color and then gaining some weight. I wanted to find some clothes that had more personality and I found myself in this no-woman's-land of badly fitting, frumpy items no matter where I shopped. I'm a size 10/12 which is pretty average, and yet everywhere I looked, the only things that fit me were baggy or boring. I stumbled on made-to-measure clothing from a Romanian brand on Etsy, and I was hooked! I hadn't realized how many compromises I had made in my style over the years because of sizing, and being able to fearlessly explore was transformative. I suddenly had the concept: let's perfect the online customer experience so it's as easy as regular online shopping, but make it even better with more hands-on customer support and styling services.
More Reading: Striped Dress, Nude Pumps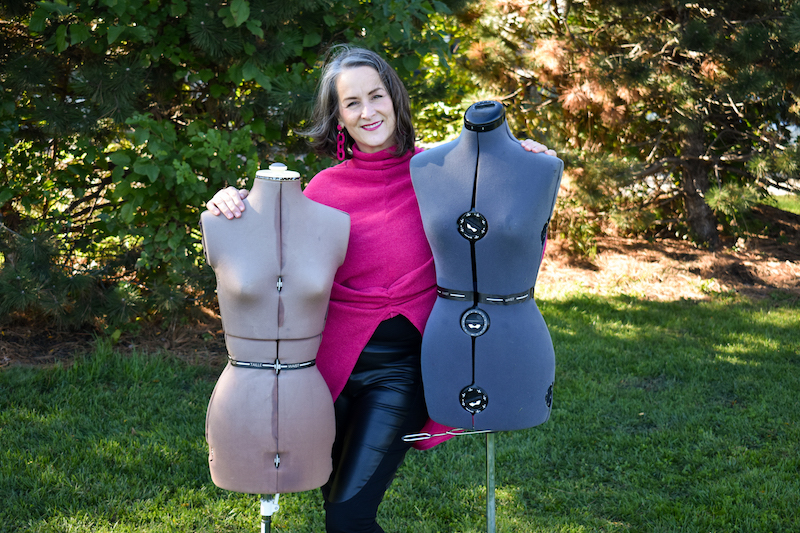 JF: What do you want women to know about your brand? 
DT: Our vision is to make women happy, and also save the planet. We really do want to "bring back the dressmaker" with all the personal support of yesteryear, but modernized for e-commerce and mobile shopping. Balodana is a marketplace which means we aren't limited by one designer's imagination – we represent more than a dozen lines and are adding more all the time, so you can find something for any style or occasion. If you've never had a custom-made item, it really is unlike any other shopping experience. In addition to the sustainability aspects of making clothes on-demand instead of by the thousands, it makes you feel like you're working in collaboration with an artist more so than just doing a transaction. We work hard to make sure women have an understanding of "who made my clothes" throughout the process.

JF: What can shoppers expect to experience?
DT: The first challenge is the hardest, but it really doesn't have to be. We hear feedback that women are intimidated by attaining their body measurements because it's an activity that has largely disappeared in America. They are afraid they'll do it wrong, and some are afraid to know their real personal metrics for what may be the first time. However, it's so very simple to just get a friend, or go to a local alterations dry cleaner and get a full workup done (usually free of charge). Once you've done that, you are ready to join the "cult of custom"! You simply browse online like any other shopping site and pick out the items you like, and when you check out you simply enter the required measurements for that item and we'll save the data securely for you. If you have additional customization requirements, you and the maker can discuss it via messaging. Then, typically in 2-4 weeks, you've got your perfectly fitting custom-made clothing! All items are guaranteed to fit, so you really can't go wrong.

JF: How does Balodana work? 
DT: We're a lot like Amazon or Etsy in that we provide technology and services to small makers around the world. We take a commission fee instead of doing a retail markup, and most of the tag price goes directly to the maker so they can provide higher-quality goods and worker environments. We interview and curate skilled and experienced designer-makers, primarily in the UK, India, Canada, Eastern Europe, and the USA. Most have small shops or micro-factories. We help them with market access, customer service, marketing, and technology to scale their business.

JF: Does Balodana cater to a specific age/ size? 
DT: There's a cultural alignment between our brand and younger consumers who want a more sustainable option and who have realized that fast fashion is giving them a very low cost per wear in addition to hurting the environment. However, most of our actual buyers are professional women, usually 30-65, who are looking to invest in high-quality clothing and are not satisfied with traditional retail. The body sizes we see are a standard range – it's not just curvy women who are frustrated with finding clothes to fit.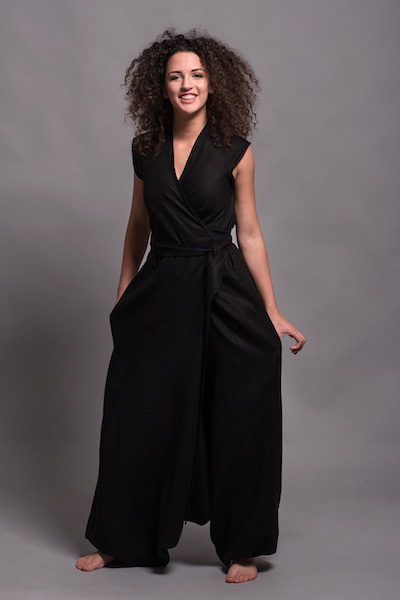 What is the price range? 
DT: We work hard to recruit the best talent in dressmaking at all price points, so we have fantastic custom blouses in several of our lines as low as $58. We also have sumptuous bespoke suits from Lino Piani, a Saville Row tailor in London, for around $1700, and we have everything in between. It's our vision to be able to have something for every budget because no woman should be denied the personal luxury of custom-made clothing. With today's technology and global access to talent, there's no reason why she has to limit herself to only buying ready-to-wear.