Every year, I like to plan for a vacation before school starts back up again. I always feel like it's a good way for all of us to relax and enjoy what's left of the summer before the hustle and bustle starts back up again. Usually, I plan for late July. But this year, I worked so much during the summer that I had no time to plan. No time to book flights or anything.
Road trip time
So I started researching good family friendly places to visit and stumbled upon Hilton Head Island, South Carolina. I had heard of it before but never looked into it. I found a great resort, booked it and convinced the hub to drive us there. Hilton Head Island would be our first stop and then onto Savannah, Georgia. Read on to find out why Hilton Head Island is a great place to visit.
Where we stayed…
We stayed at the Sonesta Resort which is a 4.5 star hotel. If you're a hotel snob like me, that matters. I honestly cannot say enough positive things about this place. It was clean, beautifully decorated and modern and offered many amenities. My favorite was yoga on the beach and the teacher was wonderful! My daughter's was feeding the turtles at noon. It is also pet friendly (for a fee) if you are looking to bring along furry friends. The resort has an outdoor pool and a shaded pool as well as a hot tub, gym, and kids club. You can also rent bikes from the hotel and they offer free towel service at the pool.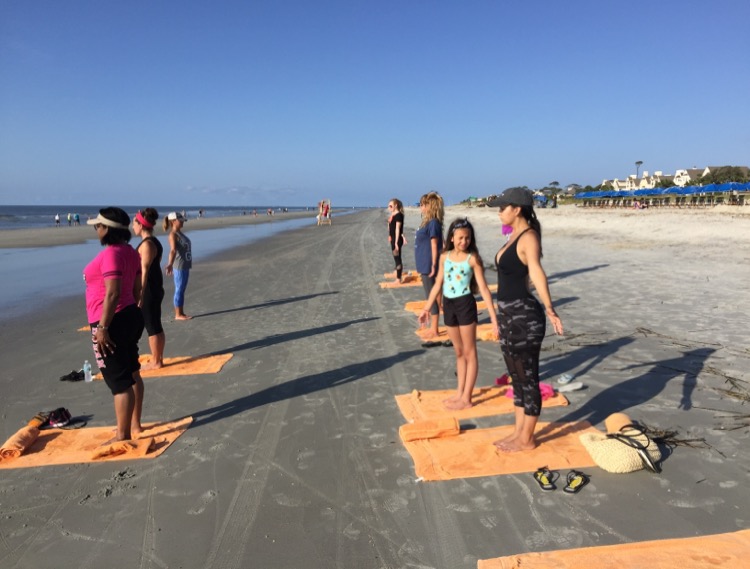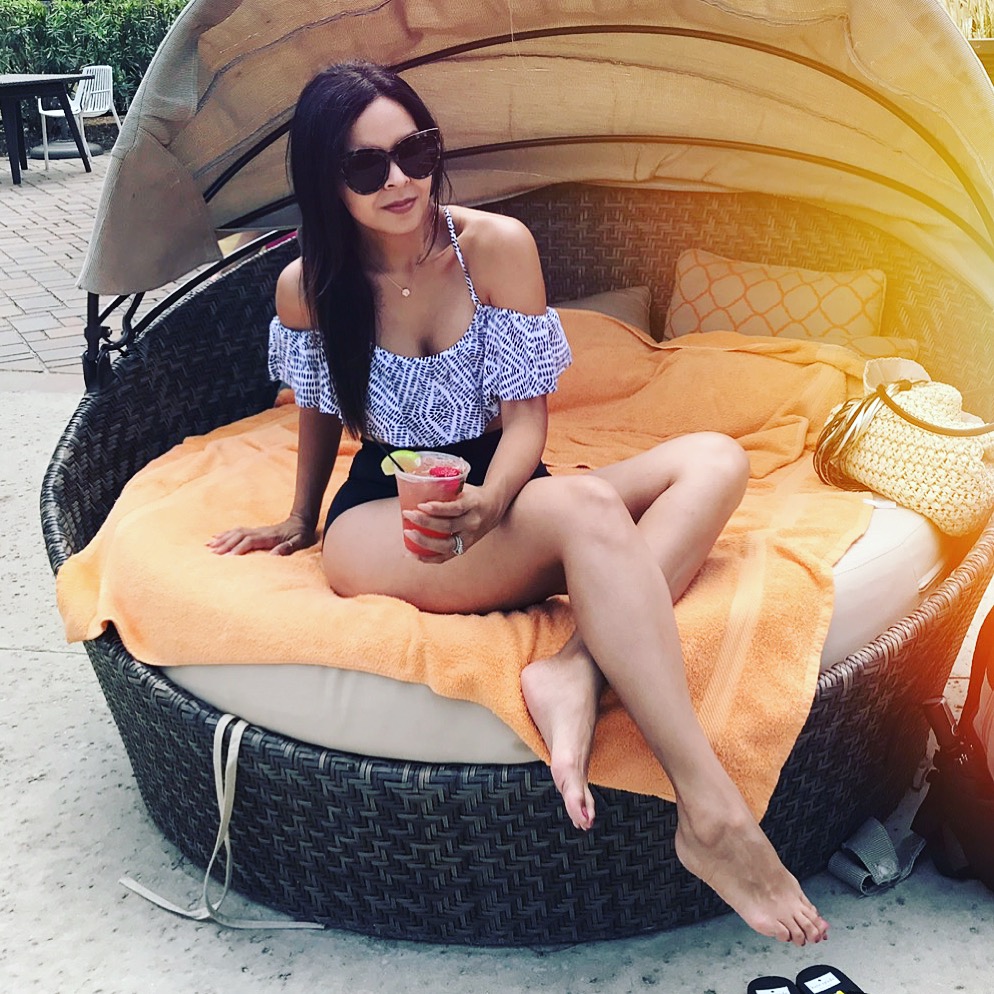 Everything in one place
All rooms have a patio or balcony. Our room looked out to the pool which was nice but you could also request an ocean view. Our room had a safe, spacious stand up shower, refrigerator, coffee machine, wifi and more. It was very comfortable and clean. Another thing about the resort that I loved was that there are four restaurants on site! We didn't have to search far for good food. There is a bar inside, poolside, two restaurants inside and if you walk up toward the beach, there is another restaurant. All are excellent.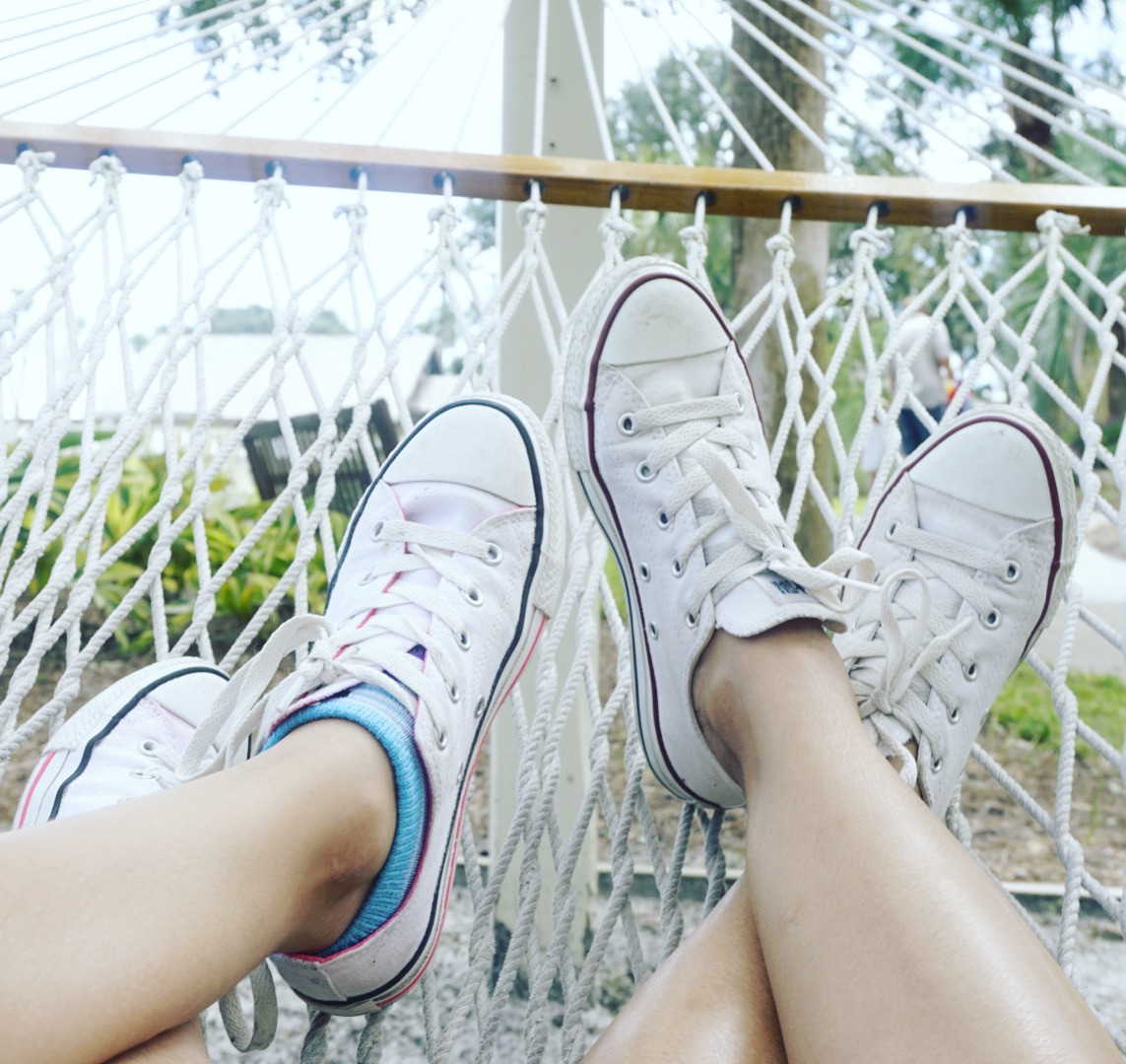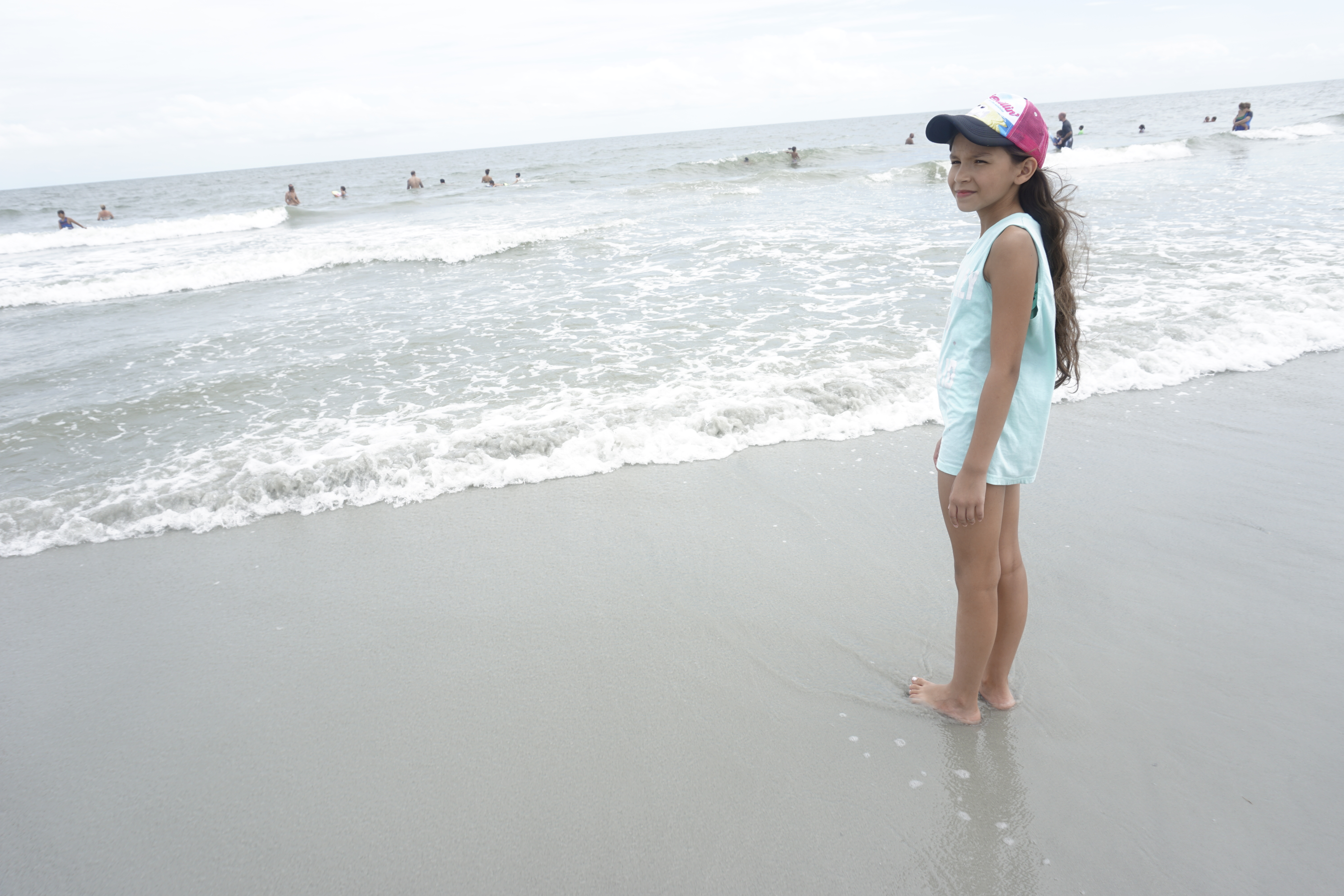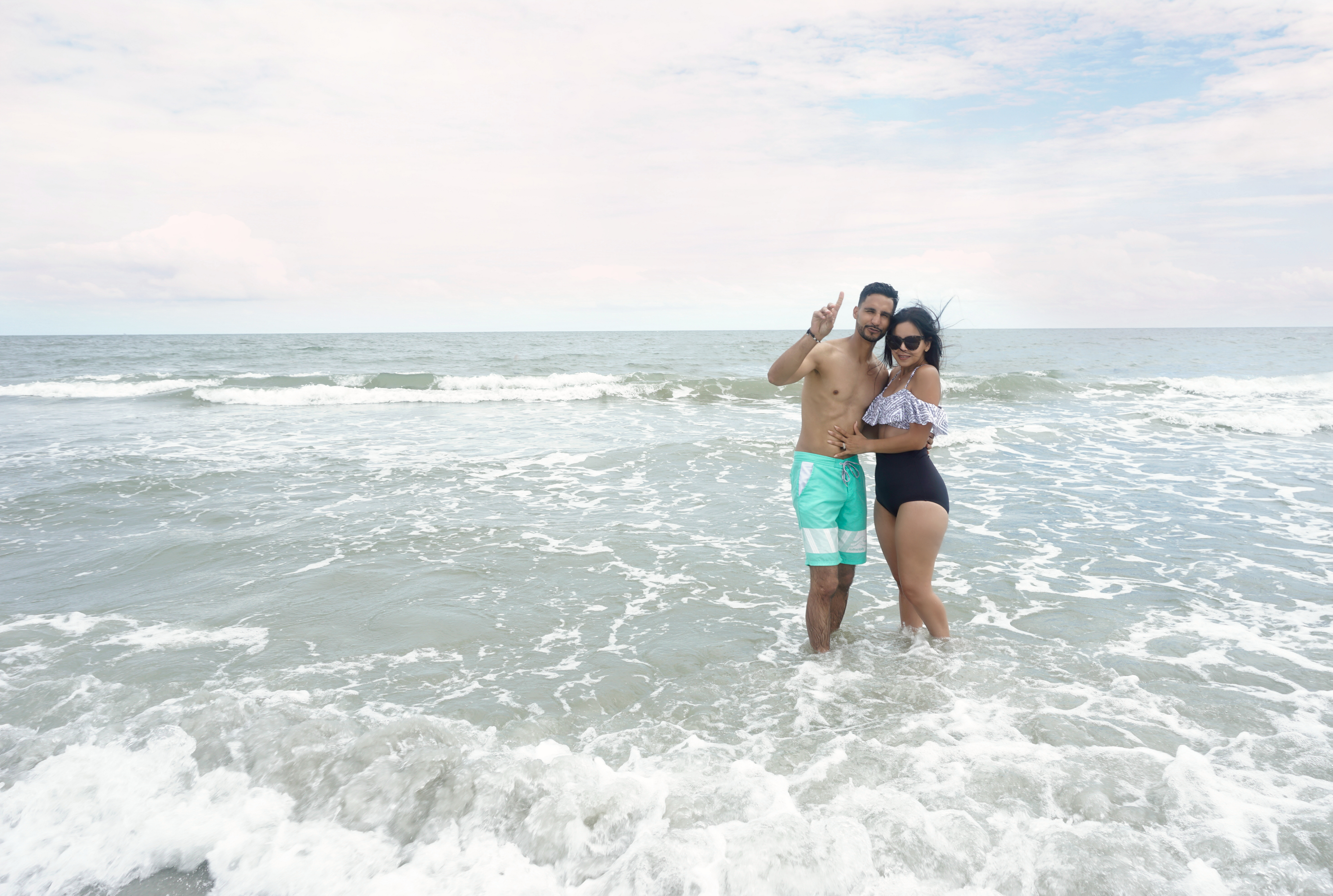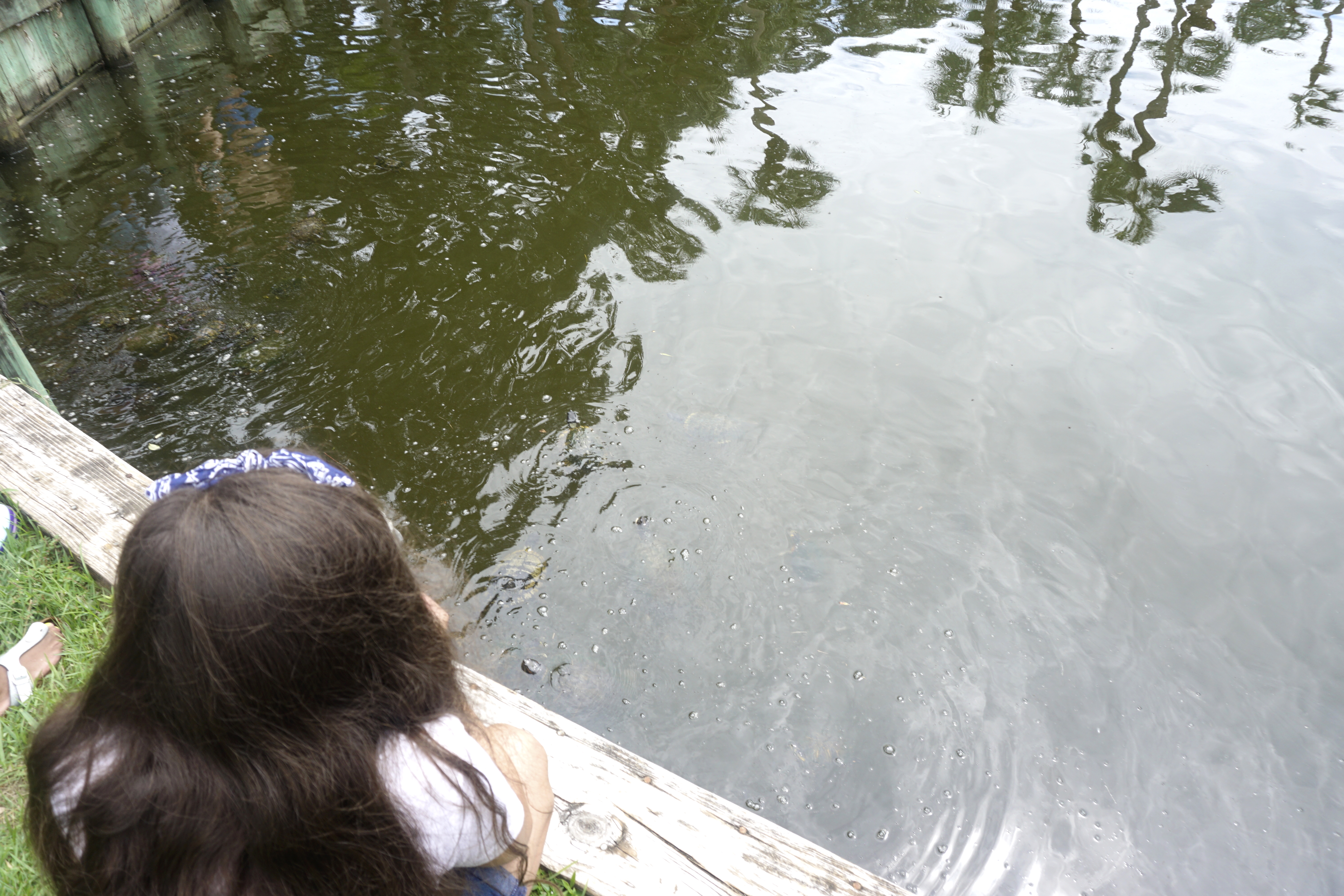 Things to do at the resort
Relax! That's what we were there for, right? At the resort, there is a lot to do. You can relax poolside with some cocktails while the kids splash in the pool- or join them! At noon, the kids club provides kids with turtle food to feed the turtles in the pond. My daughter loved this- there are so many turtles! The resort also has a daily schedule of events happening on site like "dive in movies" for the kids. My daughter also loved this. There is aquatic aerobics, yoga on the beach, tennis and more. And the beach is right off the resort.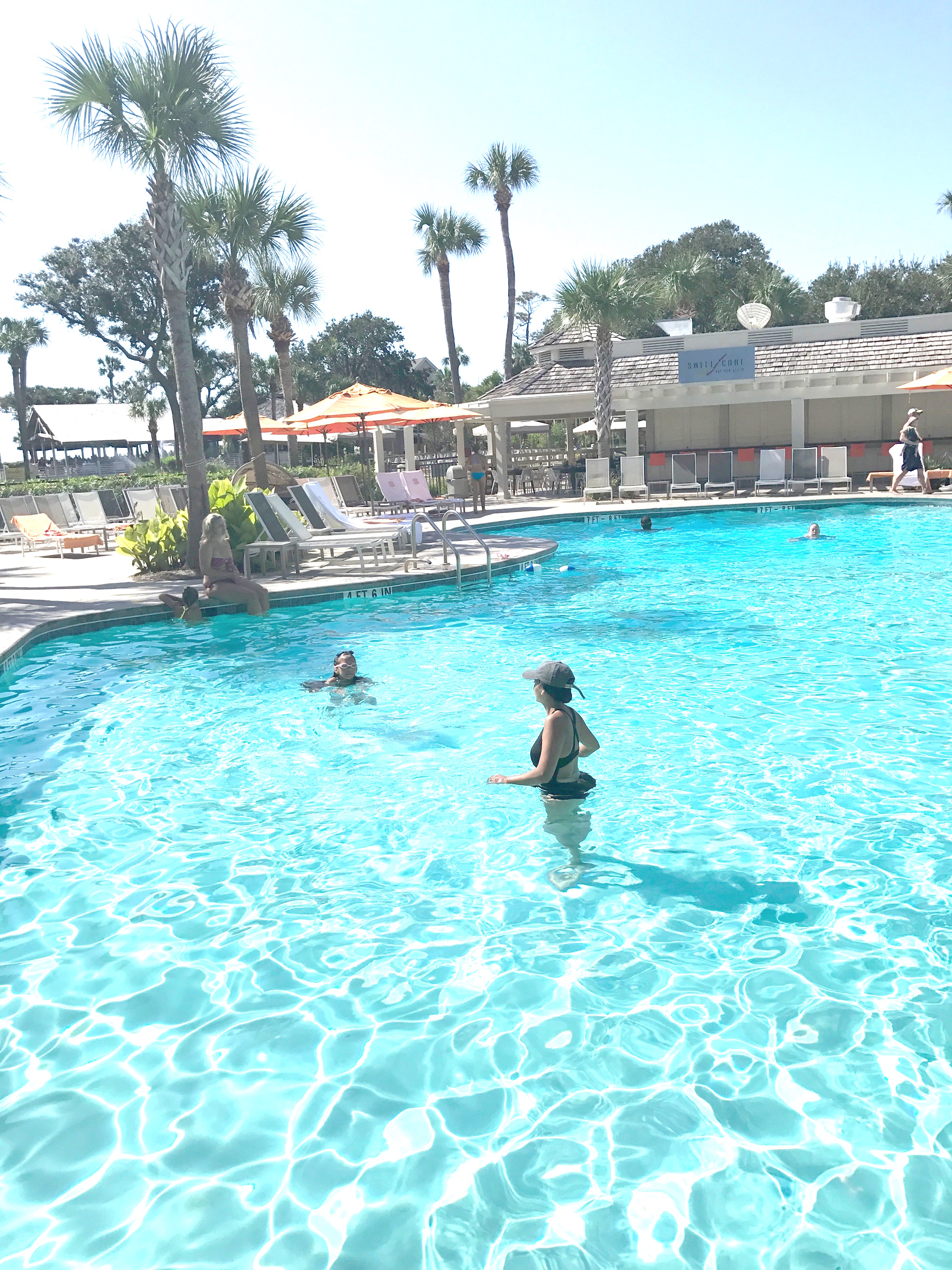 Things to do at Hilton Head
Outside of the resort, we went on a dolphin cruise. While we were disappointed to only see a few swimming very briefly, the tour guide was very nice and informative. She also did other things with the kids like catching crabs and showing them up close, for example. The captain also let me daughter drive the boat which was a fun experience for her. And before getting onto the cruise, an older gentleman at the dock let her wheel in a fish he caught. The people are very friendly on Hilton Head Island, it's refreshing.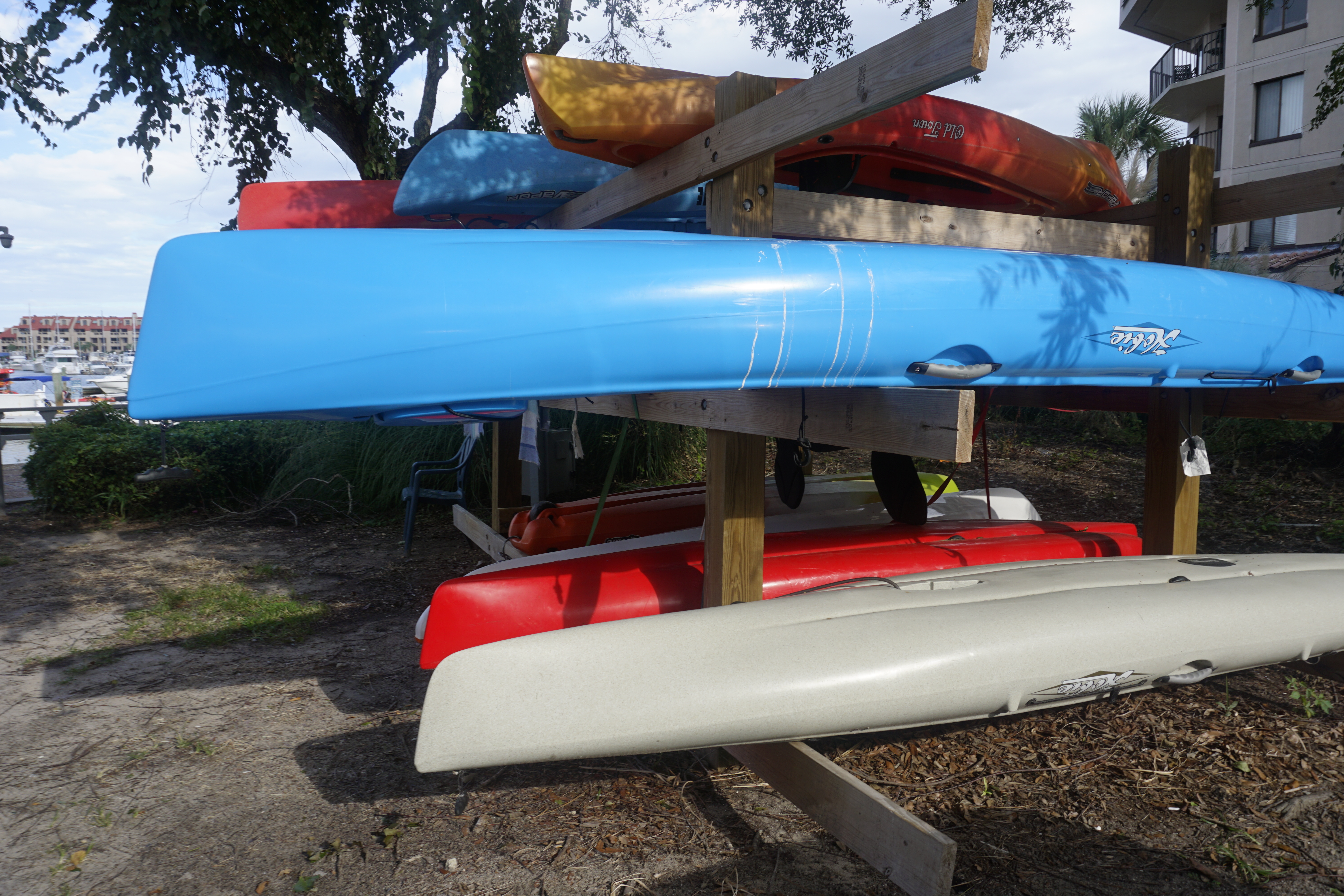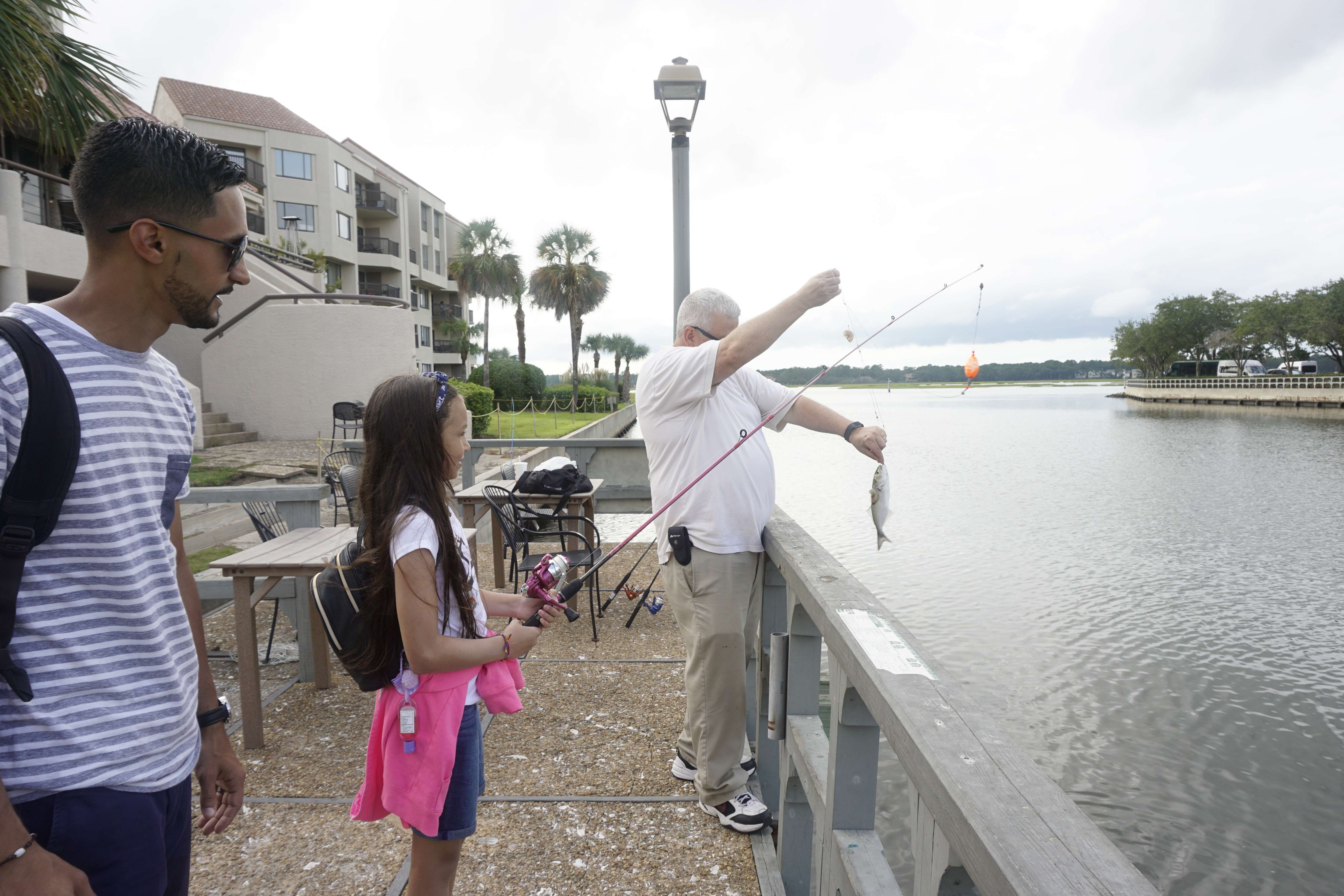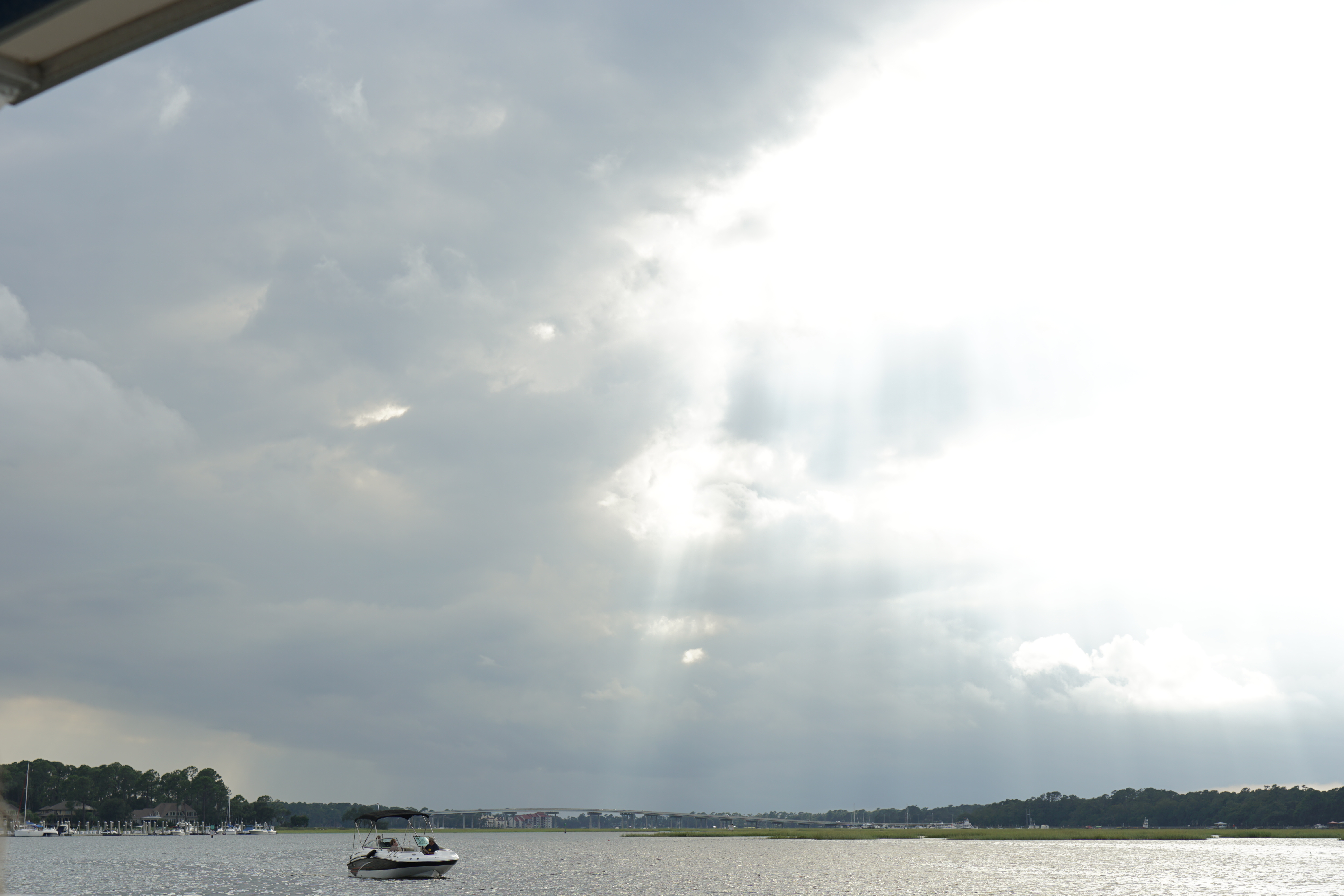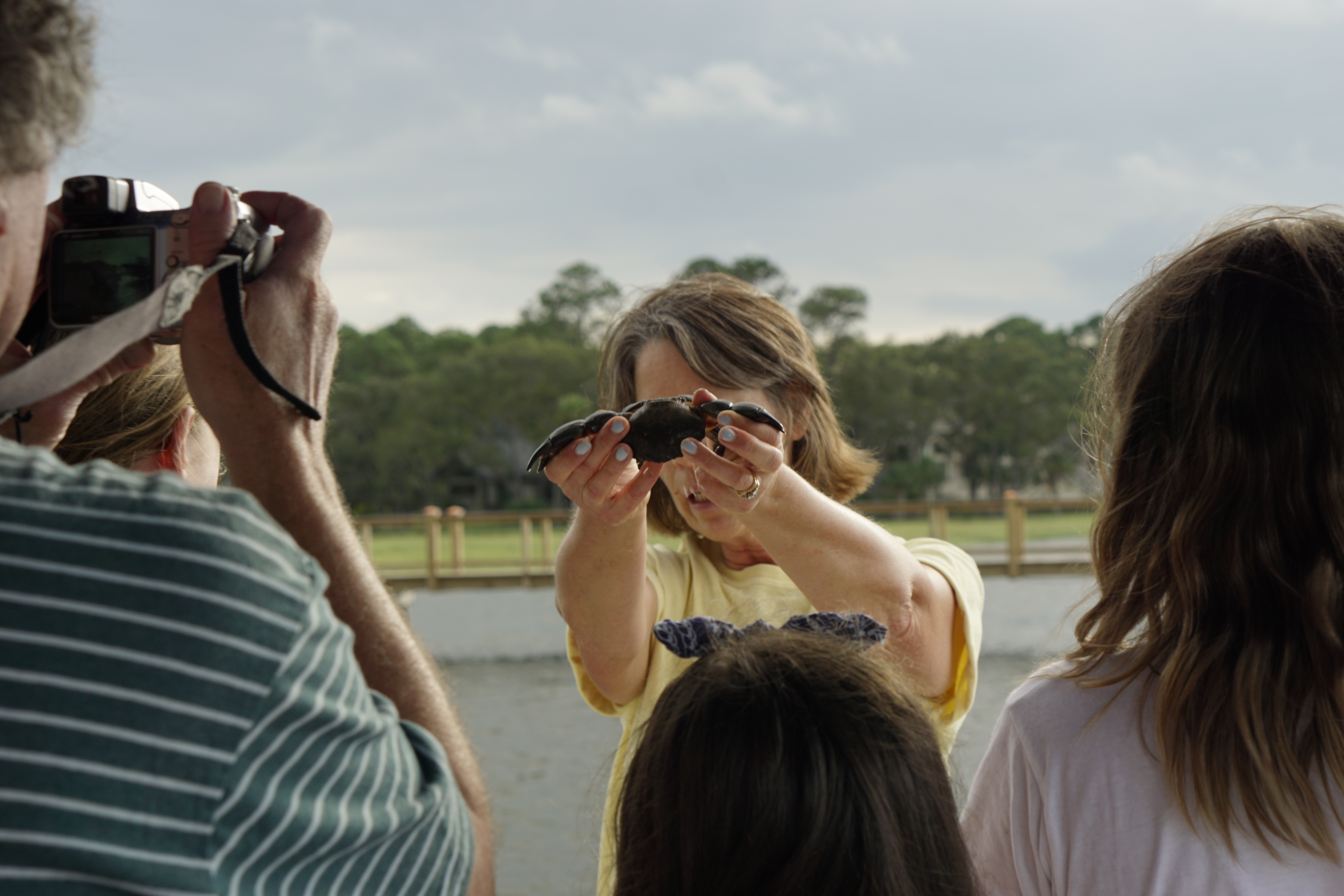 There is plenty more to do in the area like mini golf, shopping and entertainment. We spent time at the beach, resort and some time exploring the island but the most fun we had was between the resort and the beach to be honest. The beach is just beautiful! Maybe it's because I'm from Jersey and used to the dirty beaches here but the white sand, warm water and blueskies- just beautiful.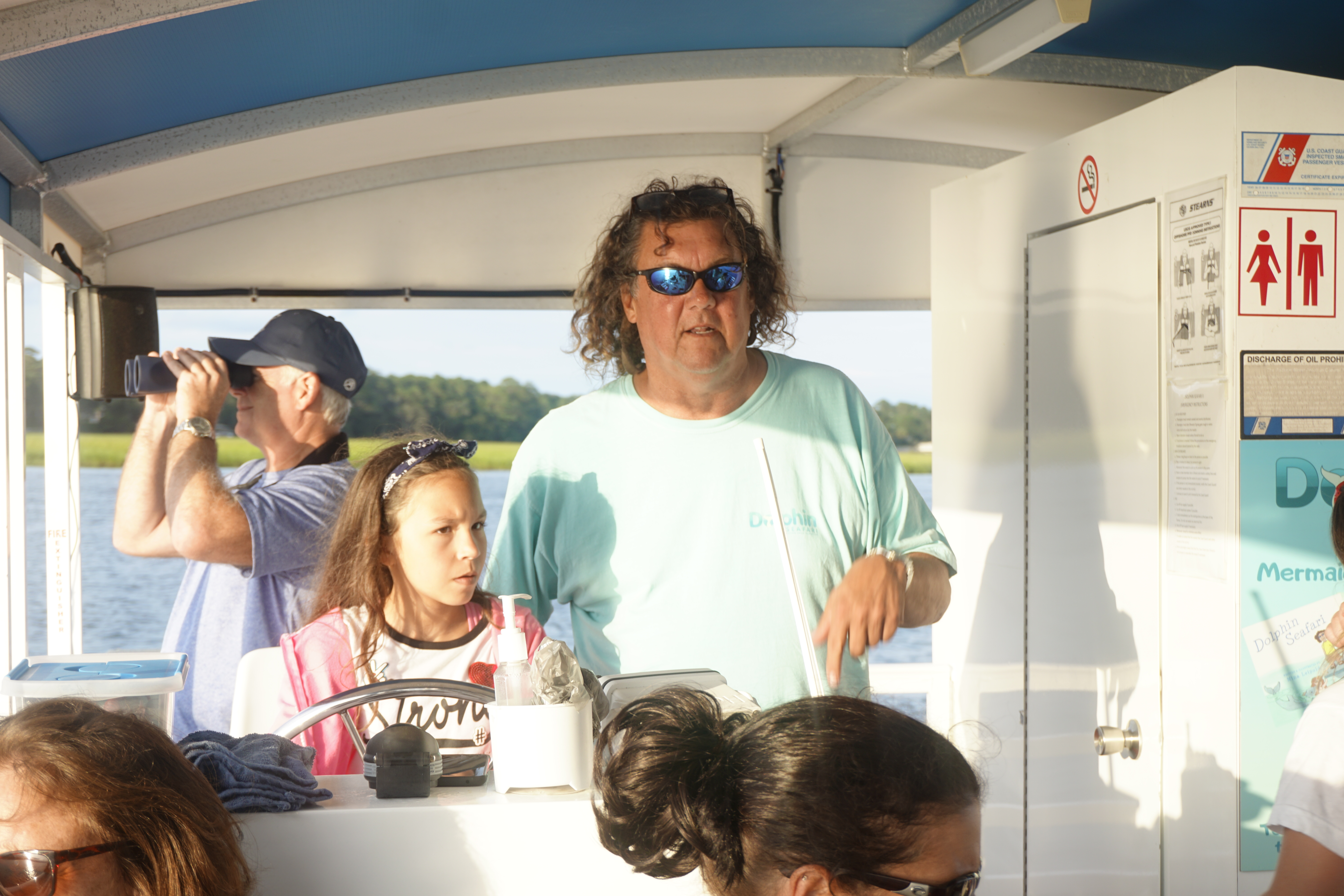 Packing Tips (the essentials)
Sun Block
Bug Spray
Sunglasses
Battery or hand fan (there are love bugs that fly around- I used my fan to shoo them away! They don't sting, just annoying)
Flip flops or water shoes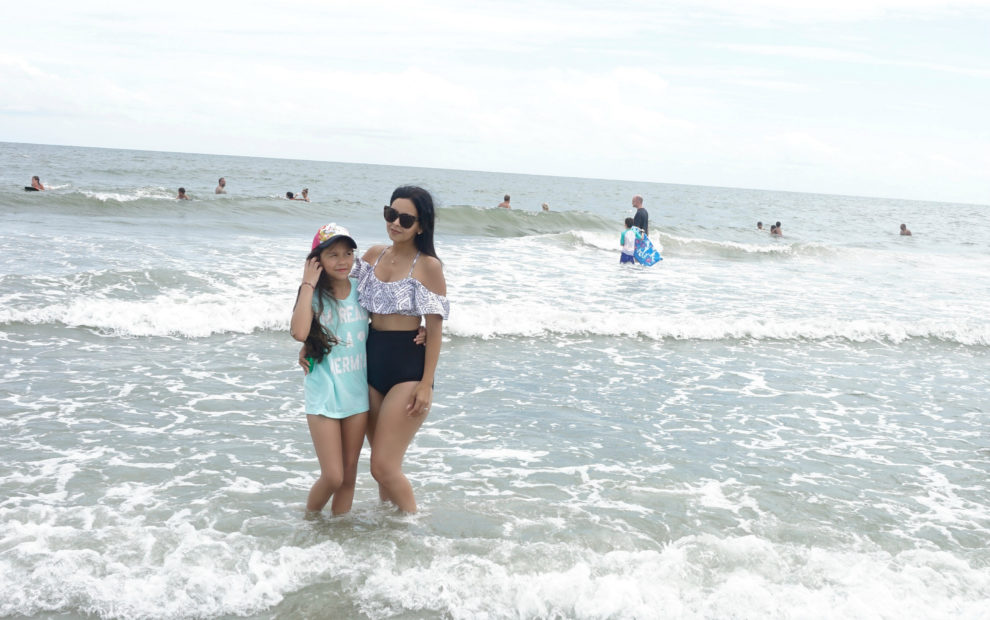 Hilton Head Island makes a great family vacation destination
We were only at Hilton Head Island for a four days but we truly enjoyed it and plan to return. I highly recommend the Sonesta though I haven't been to another resort there to compare. It exceeded my expectations and had lots to offer. Can't wait to go back sometime! Have you visited Hilton Head Island?