The skincare junkie in me has been wanting to try out Biossance for some time now. So when the brand reached out, I immediately agreed to review it! On top of hearing great things about Biossance skincare products, a favorite actress, Reese Witherspoon collaborated with the brand to create "the Sunshine Set," featuring her favorite products. Read on for my Sunshine Set review.
More Reading: Gua Sha: Benefits for Your Skincare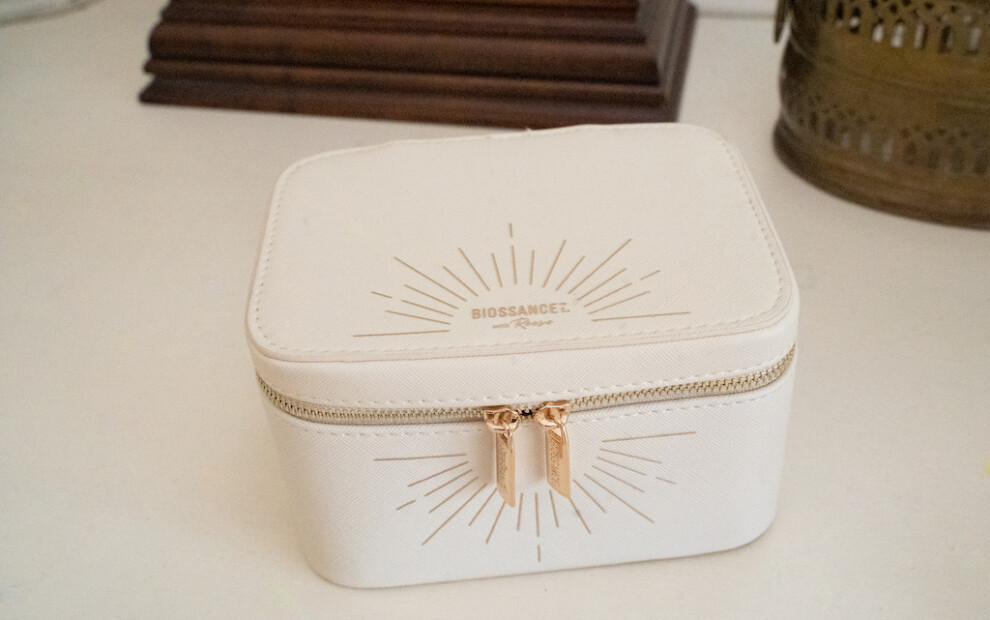 Sets are an awesome way to try out new products and save a little money.
I'd hate to splurge on anything that I'm unsure of so sets have always been a great way to test the waters. The Sunshine Set includes:
This set is everything!
Ok, hear me out. Everything from the packing, colors, and product picks- the Sunshine Set was literally perfect. I never recommend anything to my readers without testing it out and loving it first. So I took the set with me on a recent trip. I used everything daily. Here's what I discovered…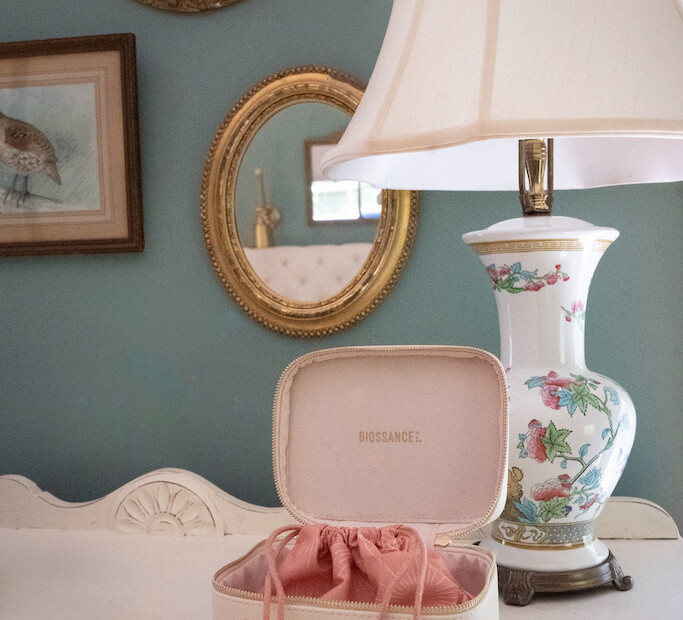 The balm- amazing!
Leaves your lips moisturized, plump and dewy. I've tested many balms in search of the best one to help heal my lips (I'm a nervous lip biter) and this one did it. I couldn't believe how soft and moisturized my lips felt after just one application. Plus, it gives a nice soft tint.
Squalane, Vitamin C AND Rose Oil? There's no better combo!
These ingredients help prevent fine lines, wrinkles, and leave your skin so dewy. After using it daily last week, I noticed my skin was more plump and dewy. I am hooked. I massage the oil onto my face twice a day, morning and night over the sunscreen (which can be used as a moisturizer).
Sunscreen that doubles as a sunscreen? Yes, you read that right.
Biossance's Squalane + Zinc Sheer Mineral Sunscreen SPF 30 can be used in place of a moisturizer. Unlike other sunscreens, this one applies so nice and light. It's not sticky or streaky. It can be worn
alone, layered over a serum, moisturizer, or under makeup.
This set is good for almost all skin types.
Normal, dry, combination, and oily skin types can buy with confidence. These products target fine lines and wrinkles, dryness, and dullness.
Use this code to save!
Ready to give Biossance a try? Use the SUNSHINE15 code to receive a 15% discount on the products listed above.