*This is a collaboration with the LVR Shop. All opinions are my own.
I can't believe November is already coming to a close. Where does the time go? I love the fall foliage, the colors, the weather- 6oish…yes, please! And for these reasons, saying goodbye to November is not fun. It only means one thing… winter is coming 🙁
About this look
But forget about that mess, let's talk about this look instead. This bohemian look was inspired by the LVR Shop, my creative friend, Lee's super cute and creative Esty shop. You've probably noticed me sporting pom pom earrings in the past on my IG feed, this time I'm rocking one of her best selling headbands- pom pom crowns.
The LVR Shop features a lot of boho style designs and prints so I decided to pair the headband with this gorgeous hippie/military style jacket by Free People. The color screams fall- it reminds me of the leaves as they change colors. I added a feminine lace top underneath (also by FP) and high waisted jeans. For accessories, a simple Kate Spade ring, gold hoops and a vintage Ralph Lauren saddle bag.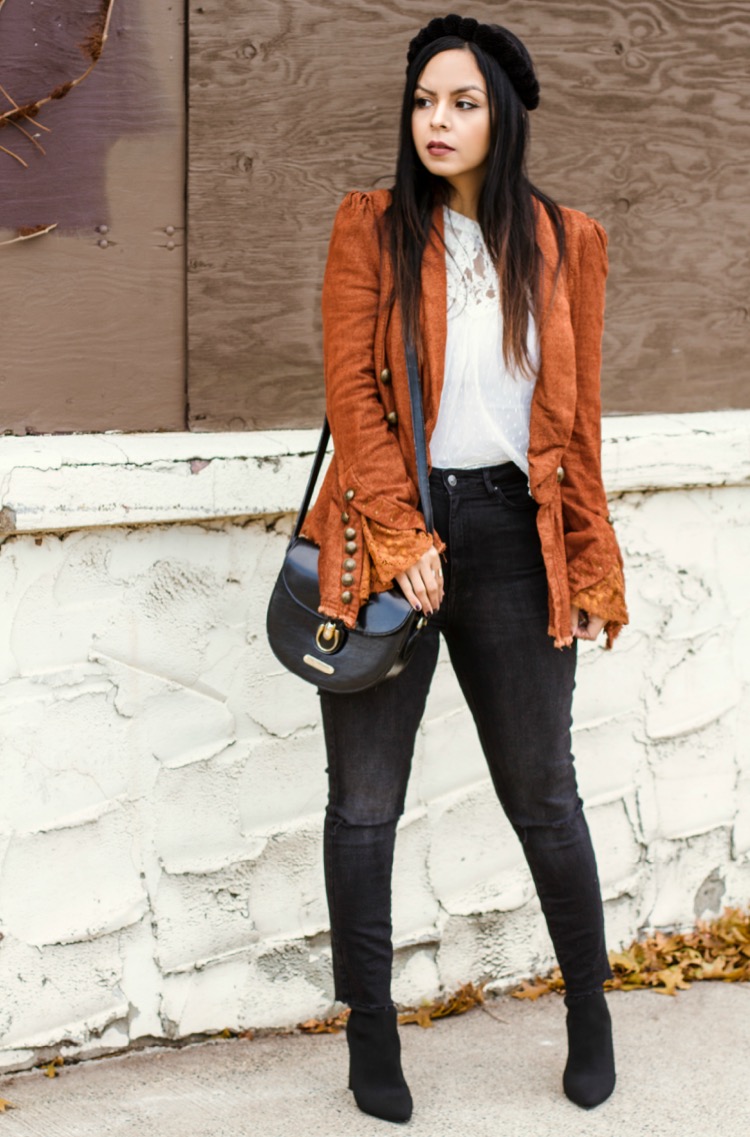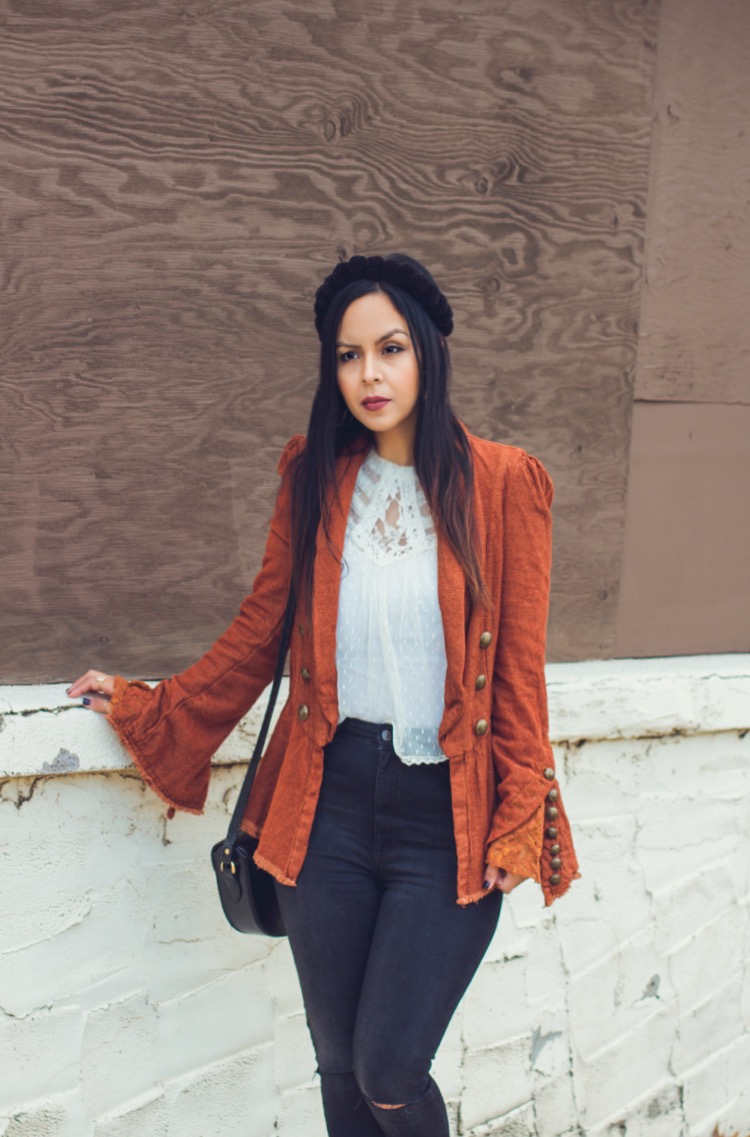 This look is easy, comfortable and stylish at the same time. Meet friends for dinner or have tea with granny 😉 Really, anything goes.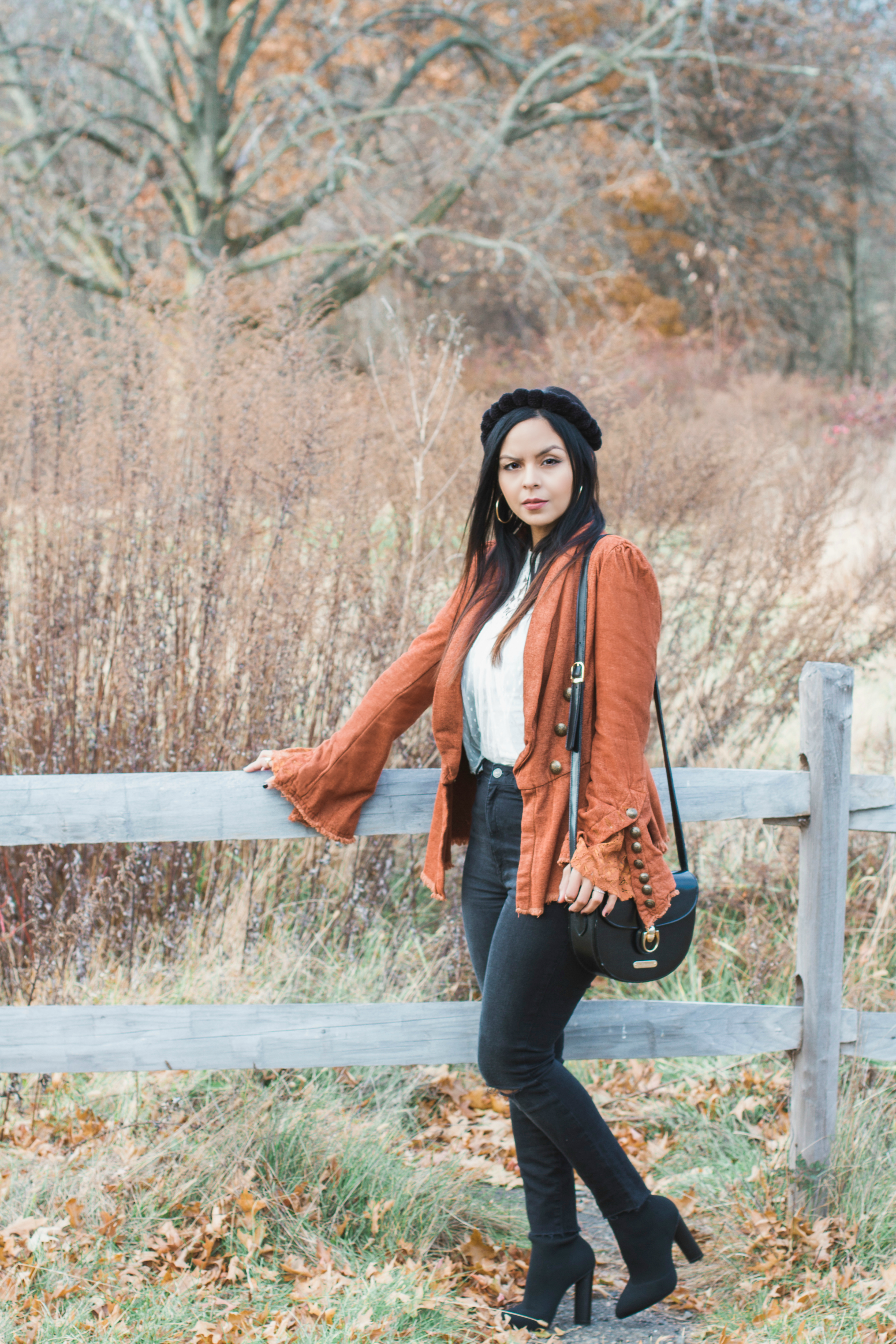 While I'm not used to wearing headbands, I found these to be easy and light. They're super cute for photos and to wear out. I'd even wear these to a music festival in the summer.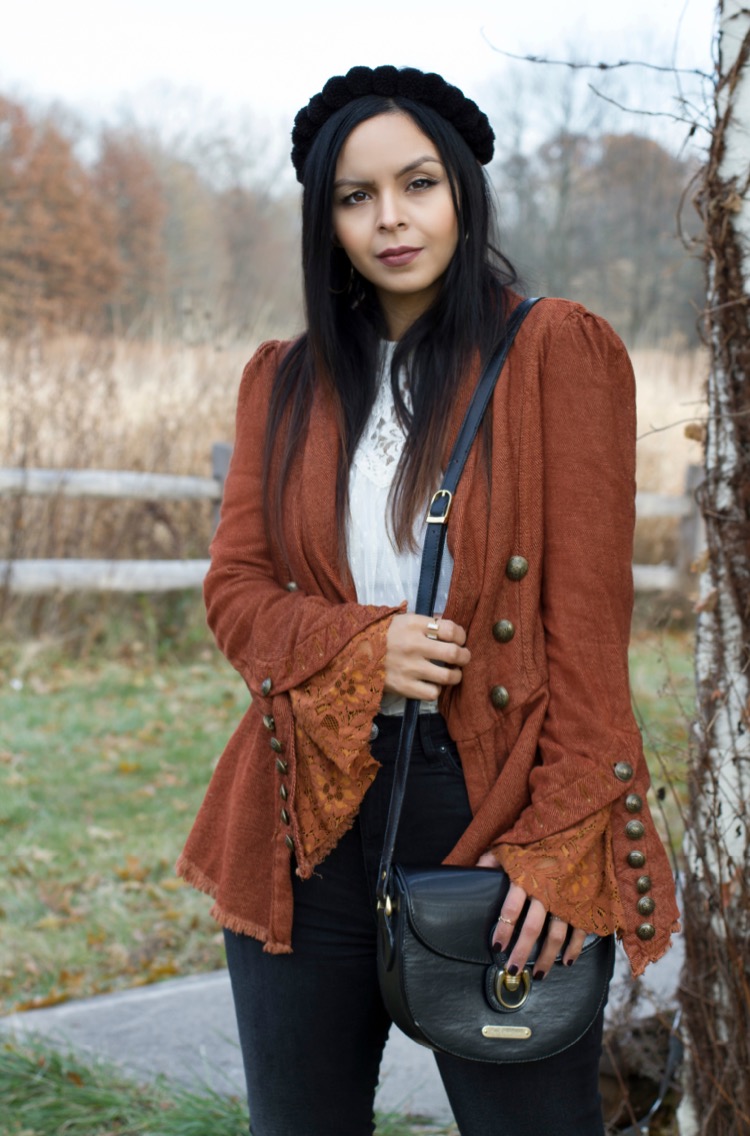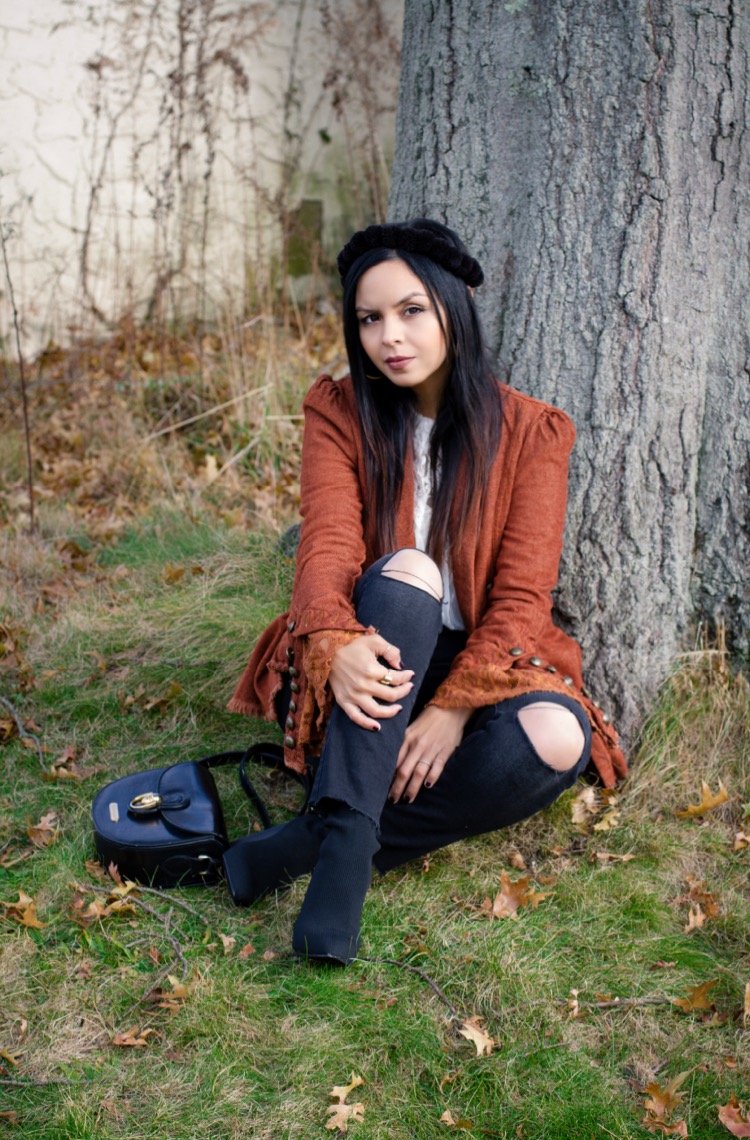 Until the next post,
xo
Lillie
Shop my look:

PC: Lee Valenzuela