I love a good bomber jacket. You can dress it up, down- or both! This bomber jacket weekend look is simply that. I went with the jacket's colors and added accessories in those colors. For example, notice the royal blue on the embroidery and how it matches the pom pom earrings and bag charm. Then, I added a pattern (striped tee) and a metallic pleated skirt for fun.
More Reading: Striped Dress, Nude Pumps 
Weekend vibes
This whole look is fun and perfect for the weekend. I opted for a classic white pair of sneakers but you could also do a classic pump if you want to dress it up more. I also paired this look with a backpack style purse which went perfectly. A white backpack is perfect for the spring and summer seasons- you can even go into the winter with it (a la winter white). I love a functional bag that you can tote all of your essentials in (plus a camera!).
A bomber jacket that works as a statement piece.
Because the top is pretty long, I tied it in the middle, where the skirt begins. And since I am curvier on the bottom, a striped tee on top helps create an illusion of a more even body shape. Remember, if you also have the same body shape as me, try to avoid horizontal stripes at the bottom. Vertical stripes, however are your best friend.
I love a comfy but cute (and fun) look for the weekend and with warmer weather- I adore a pretty dress. However, skirts are a second favorite.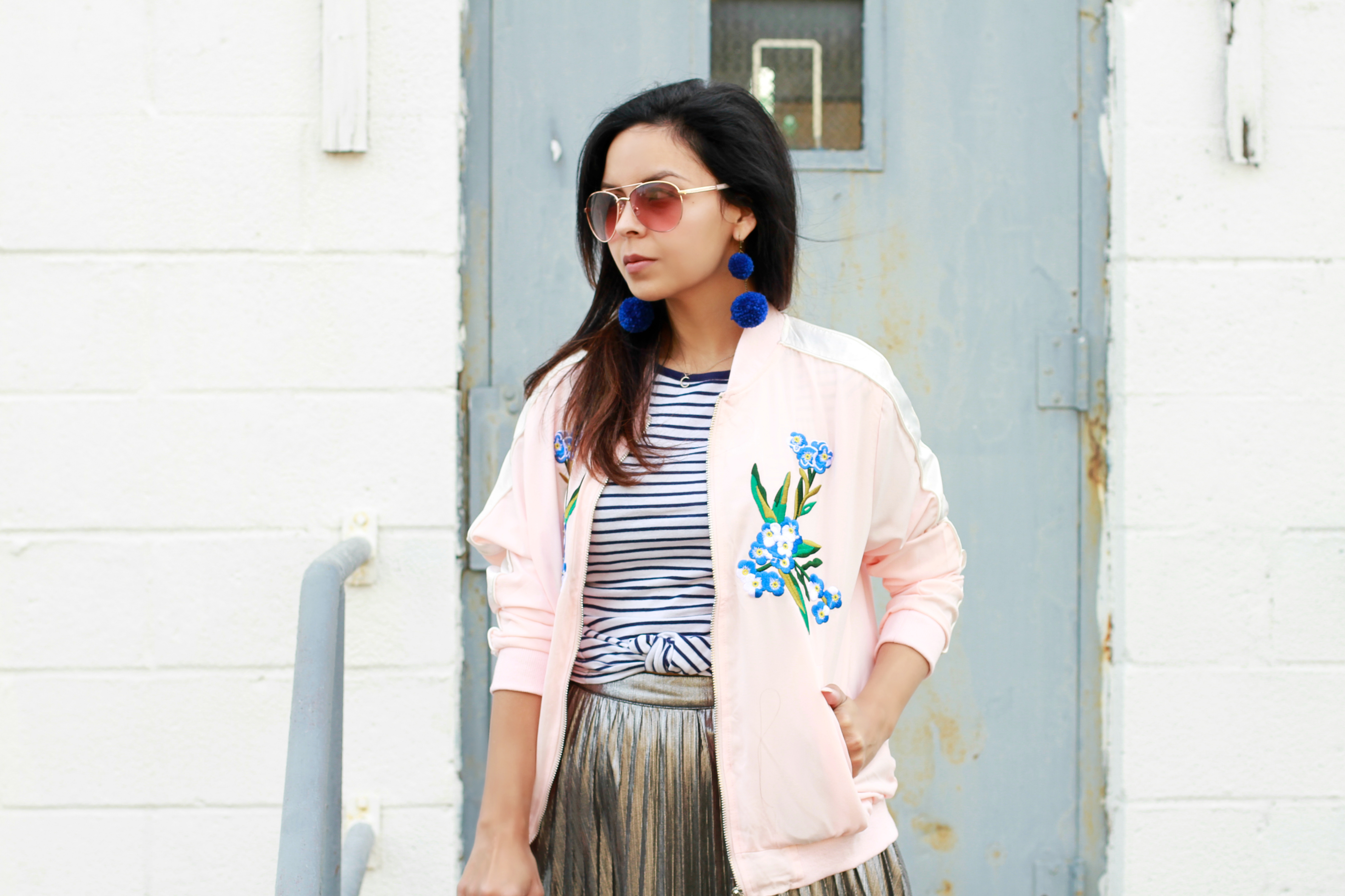 "The best fashion show is definitely on the street. Always has been, and always will be." ~Bill Cunningham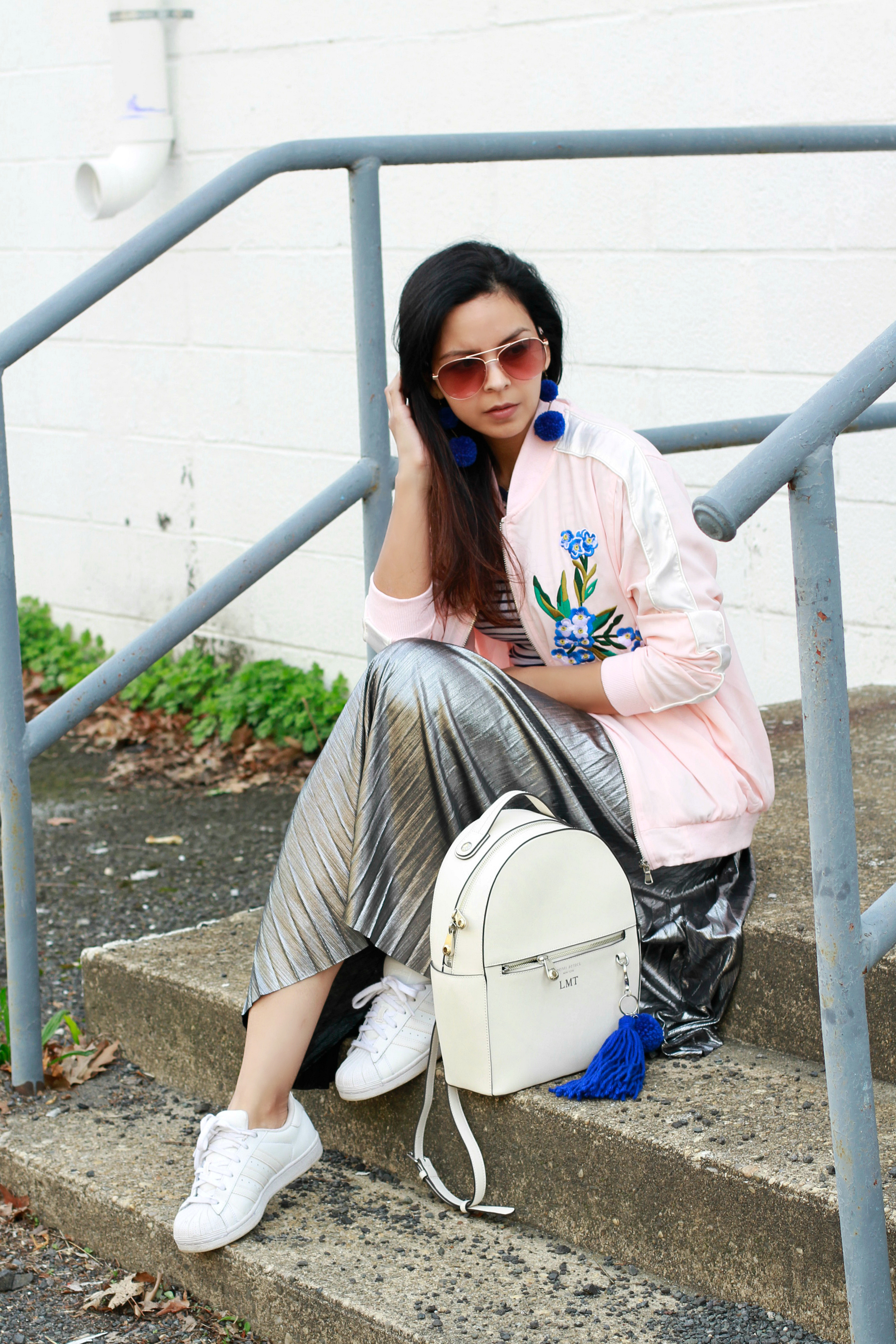 More Reading: Cozy Plaid Poncho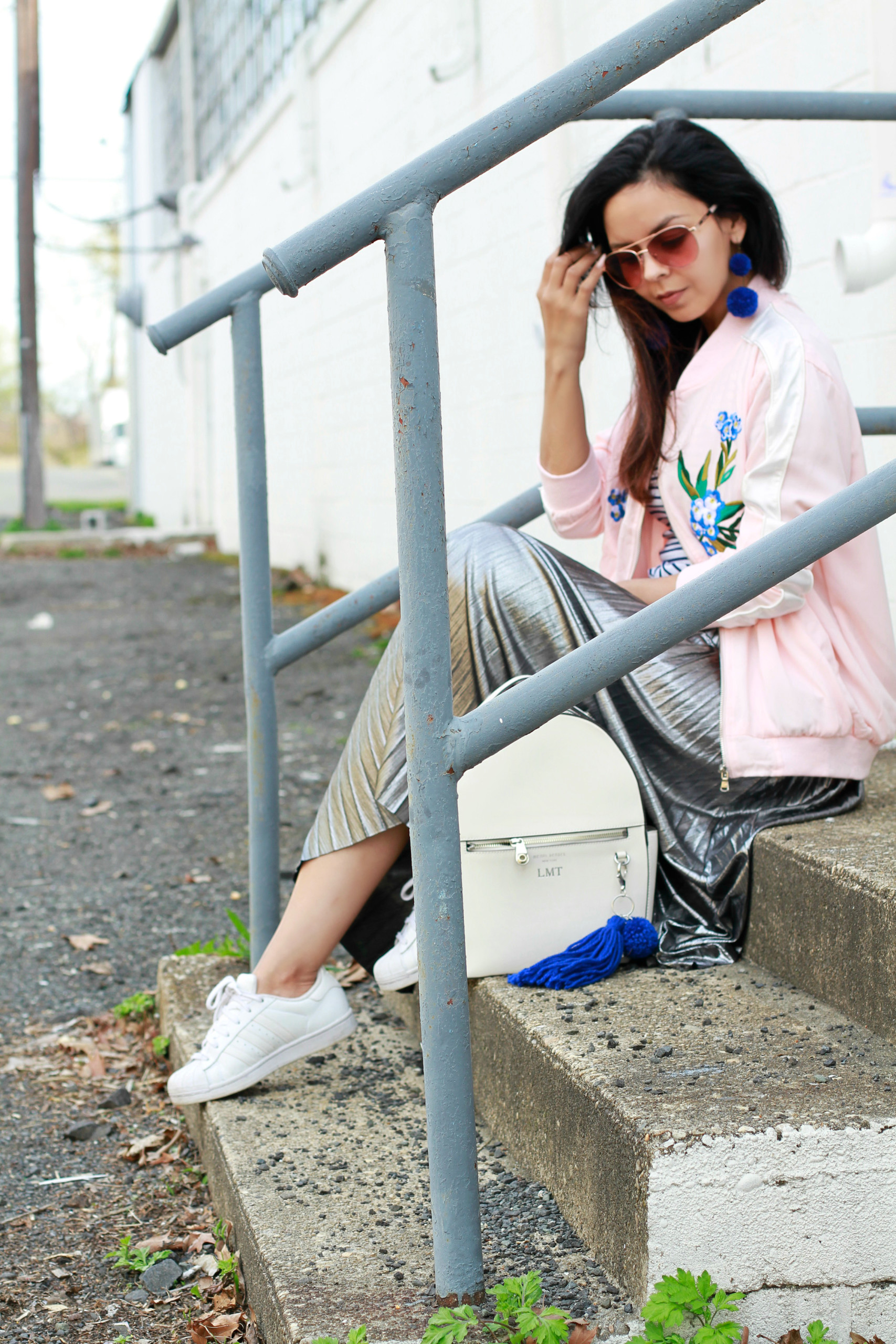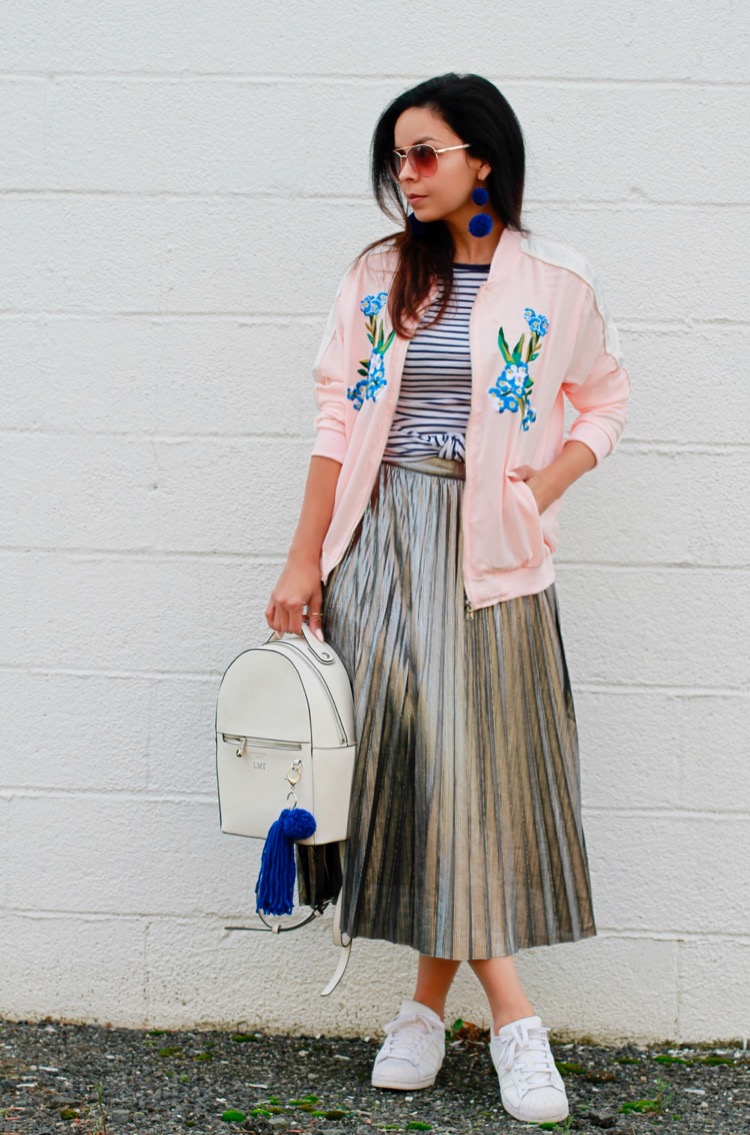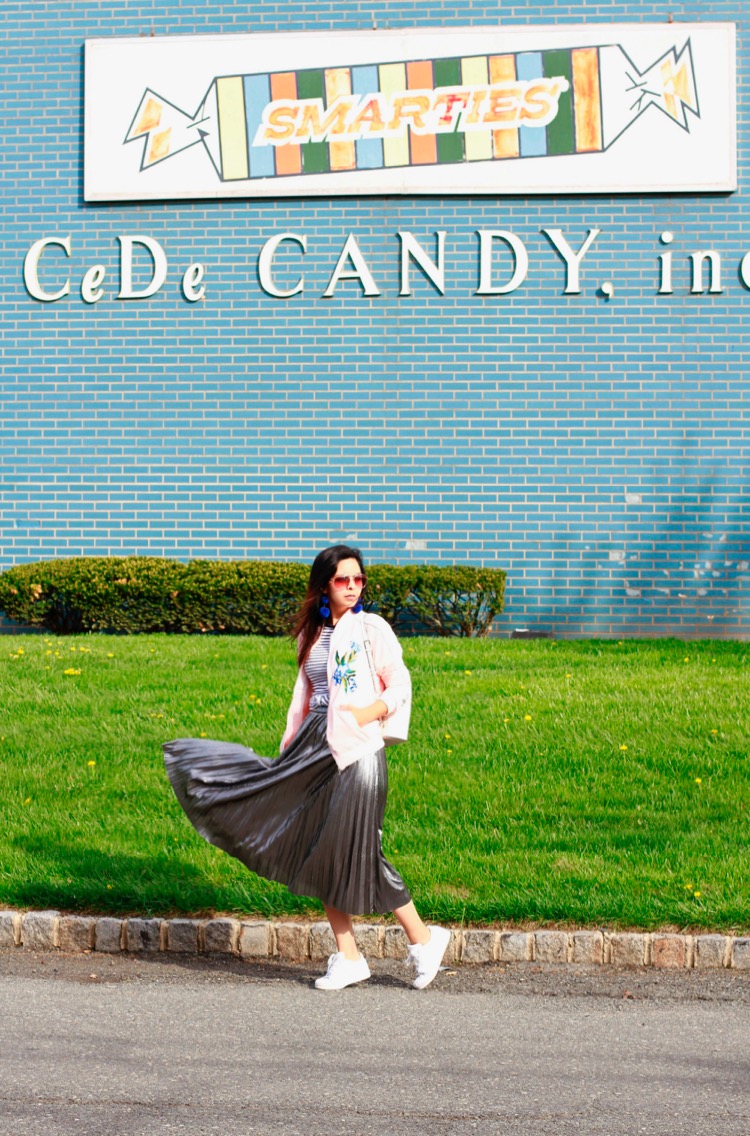 Outfit details
Sunnies: Tommy Hilfiger 
Pompom Earrings/ Bag Charm: c/o The LVR Shop
Bomber Jacket: Rainbow Shops 
Top: GAP
Skirt: Forever21
Shoes: Adidas
Bag: c/o Henri Bendel