My daughter and I are suckers for Hallmark Christmas movies during the holiday season. There's nothing better than a Christmas town and the same plot repeating itself with different characters over and over again. Even better when one is set in a small town featuring Victorian homes or bed and breakfasts with mom and pop shops. Did I mention my daughter is OBSESSED with Victorian homes? So I thought, what better road trip than to Cape May NJ?
More Reading: Tire Safety Tips: Preparing for Road Trip Season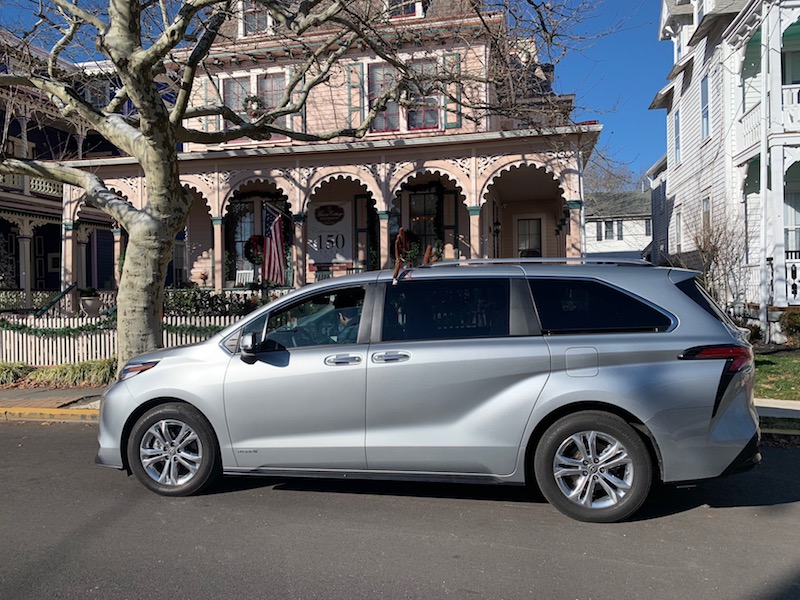 Time to road trip to Cape May!
I looked into places to stay at Cape May and found that there were local bed & breakfasts inns, motels, and hotels but I thought a bed and breakfast would make my daughter's experience a lot more authentic. So I booked the Mason Cottage a week before Christmas. The Mason Cottage is located right in the heart of downtown and only a few blocks away from the beach. We went with the Franklin suite which was just perfect for the three of us. Sadly, there are no dogs allowed so Honey had to stay behind with her grandparents.
My husband and I managed to keep this little trip a secret from our daughter which was a little challenging. "Pack your victorian dress and warm clothes. We're heading to Cape May!" She was super excited and off we went. We haven't traveled much due to the pandemic but I think we all needed a getaway. As I type this now, I need another (haha).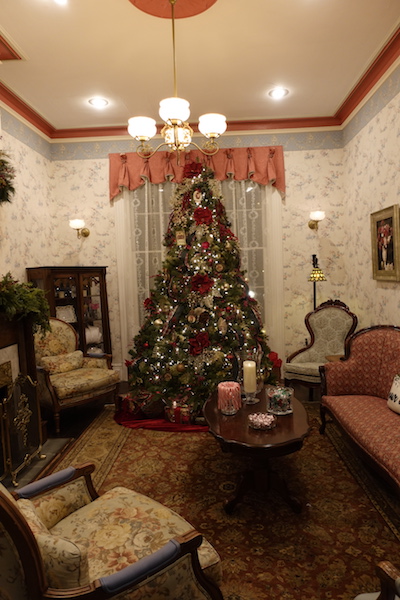 Cape May NJ is known for its grand Victorian homes including the Physick Estate, now a museum.
A mix of mom-and-pop shops, retailers, and restaurants line the Washington Street Mall, a short walk to the beach and everything is walkable. But you can also hop on the trolley or take a horse and carriage ride through town. If you want to see more, the Cape May Lighthouse provides views across the Delaware Bay and the Atlantic Ocean (stay for the gorgeous sunset!).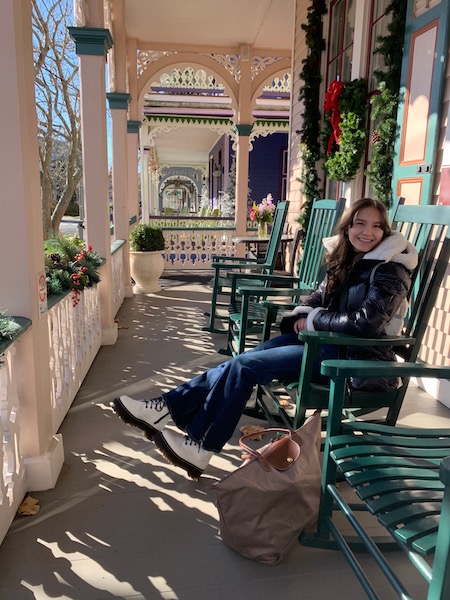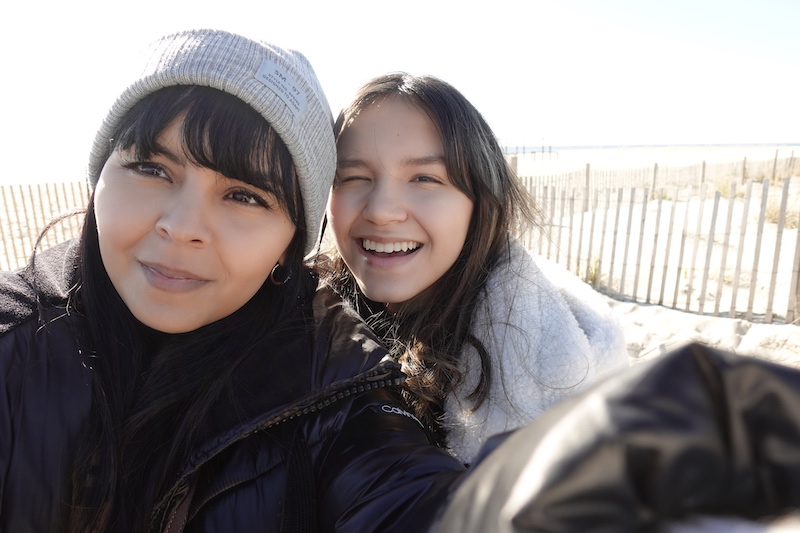 We headed for Cape May in the morning so we'd have more time there.
When we got there, we drove around and explored the Victorian homes. Thank goodness for the Toyota Sienna that week- the best road trip car ever! (Super comfortable with many bells and whistles.) After a while, we got hungry and found the cutest place to eat, Exit Zero Filling Sation. We reserved a camper there to dine outside (but in a camper). The theme was rock n roll and the food was excellent. I especially loved the Pine drink.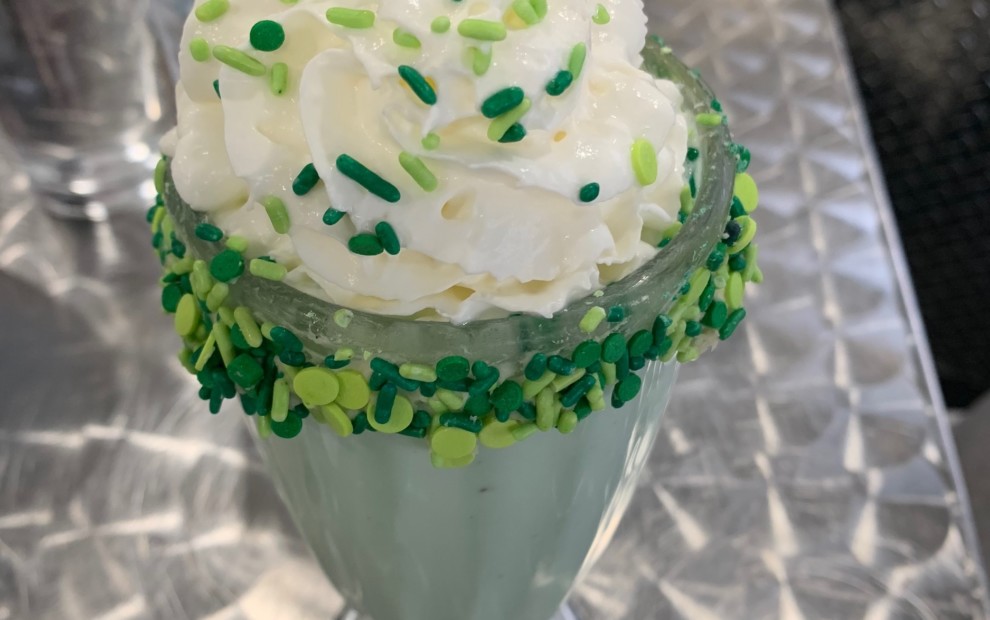 After that, we checked into the Mason Cottage.
It was a contactless check-in and felt very safe. Travel Tip: For extra precaution during these times, I carry Lysol and wipes so I give everything an extra wipe down just in case. The suite was charming. A clawfoot tub, beautiful vintage wallpaper, lovely furniture, and clean. We freshened up and head back out to walk around Washington Street Mall. Later, we watched the sunset by the lighthouse.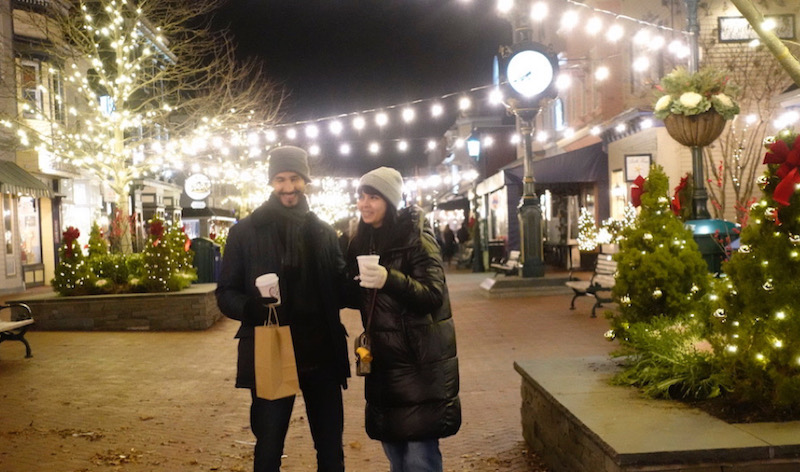 The next day, we were greeted by the host with breakfast. The food was very good and everyone was kind. Staying at a bed & breakfast is a different vibe, more of a cozy feeling. We then walked around some more, perused the shops, and got lunch. We visited the Physick Estate but they weren't open for tours that day so instead, we visited their Christmas mini-village exhibit which was adorable.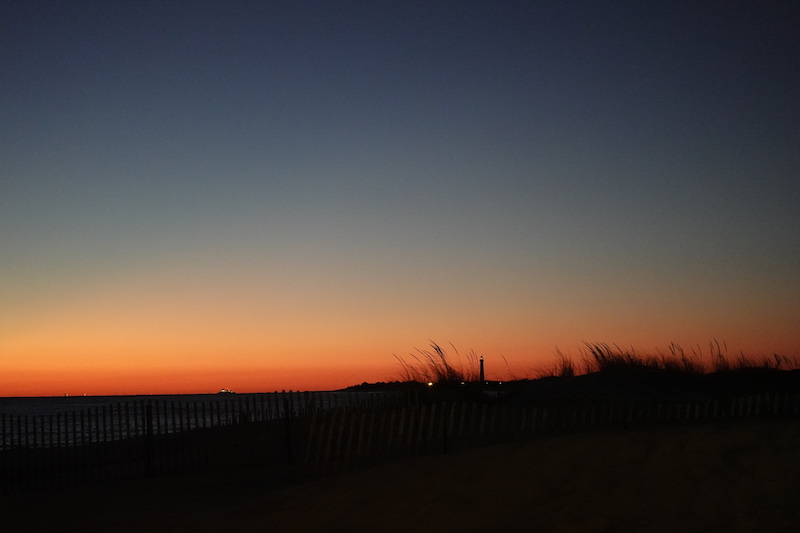 If you're debating visiting Cape May NJ in the winter, don't.
There are lots of things to do in Cape May despite the colder temps. We plan to visit again when it warms up but visiting during the holidays is definitely like passing through a Hallmark town and totally worthwhile.
Happy holidays!