Growing up, one of my favorite Barbie accessories was her cool cars. She had convertibles, sportscars, campers, and more. Barbie had it all so it's not surprising that we got to see some cool cars in the movie. What I didn't expect to see was a fun collaboration with Chevrolet. Here are the cars featured in the Barbie movie.
Come on Barbie, let's go driving!
C1 Chevrolet Corvette
This beauty is the first generation of the Corvette sports car produced by Chevrolet in the late 50s. She's pink, petite, and just perfect for Barbie. Since the main Barbie in the movie is the "stereotypical Barbie," created in the '50s, this car is so fitting. In the film, Barbie floating down into her pretty pink car is absolutely everything.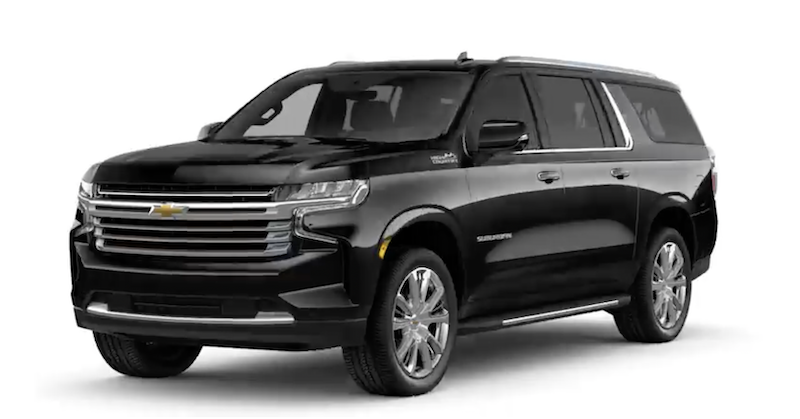 Chevy Suburban
Another Chevrolet model featured in the film is the Chevy Suburban. It's used by Mattel's CEO and all of his board members (who all wear the same black suit). How many men in black can you fit into one of these babies? Quite a lot it seems! It's also used for a car chase when Barbie runs away.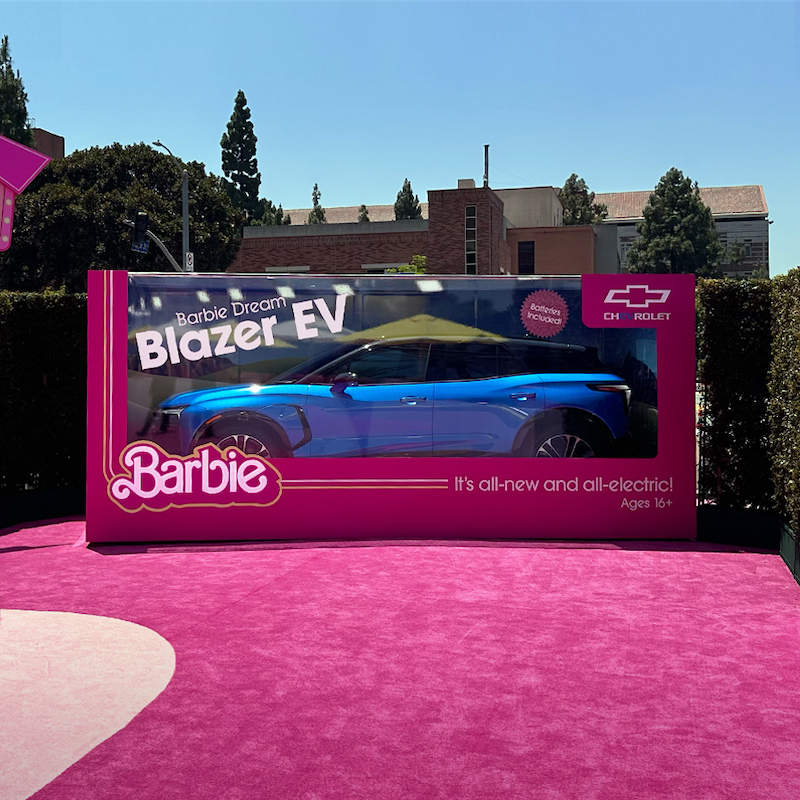 Chevy Blazer SS EV
The Chevy Blazer SS EV is the first-ever electric Blazer and part of Chevrolet's electric family. A bold blue SUV that offers an estimated range of up to 247–320 miles and goes 0-60 in under 4 secs. Which is probably how Gloria got Barbie back to Barbieland so fast! This was a fun scene of speed chasing and girl power.
More Reading: The 2024 Equinox is here!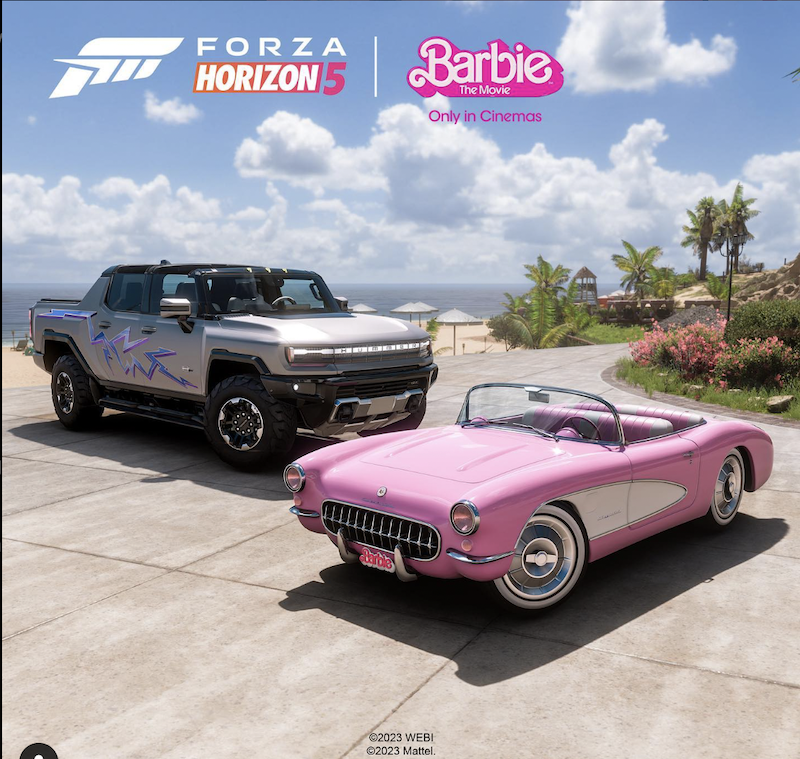 Hummer EV Pickup
When Ken discovered the patriarchy, of course, he just had to have a big mean (green) machine to park in front of Kendom…or should we call it, the "mojo dojo casa house"? The Hummer EV offers an estimated range of up to 329 miles† electric range, 1,000 horsepower, and up to 11,500 lb-ft of torque. Good choice, Ken! Thankfully, Barbieland was restored and we got to see a pink Hummer EV instead. But his and hers are cool. too.
Listen to What the Femme Podcast Talk About Cars Featured in the Barbie Movie
View this post on Instagram
Barbie also had other forms of cool transportation.
To get to the real world, Barbie and Ken had to ride a bicycle for two, a jet ski, a sailboat, a spaceship, and more. And lastly, we saw the Barbie camper also known as a VW bus (type 2). While Barbie probably has an extensive car collection in her garage, these were so much fun to see in the film. My all-time favorite Barbie car was always an 80s Corvette I played with as a child. I will never forget how cool that car was and thinking, one day I want a sportscar just like Barbie.