It's cold here in New Jersey but that didn't stop me from rocking a skirt and heels during the holidays. All for the love of fashion, right? I call this a mod look.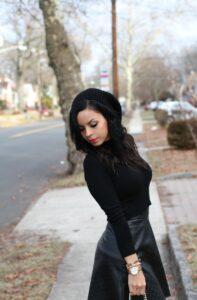 But first, layers.
To stay warm, one must layer. Here, I paired a black cropped turtle neck over a little camisole and added a skirt and some thick tights. I am loving black turtle neck tops lately. A black turtleneck has always been a wardrobe staple. They are cozy, chic, and look awesome with a good statement necklace.
I don't care what anyone says, head to toe black is not morbid.
I'm not afraid of wearing all black. In fact, I do it often. I love adding pops of gold accessories, print, or color to complement a black outfit. I paired the turtle neck top with the skirt and added a knitted barrette to give this look a serious '60's mod touch.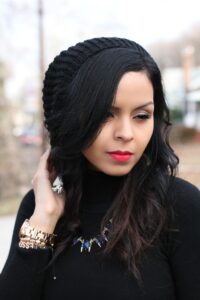 Red lipstick counts as a color, right?
Some red lipstick (MAC Relentlessly Red), a winged eye (Lancome) also give it that mod look 😉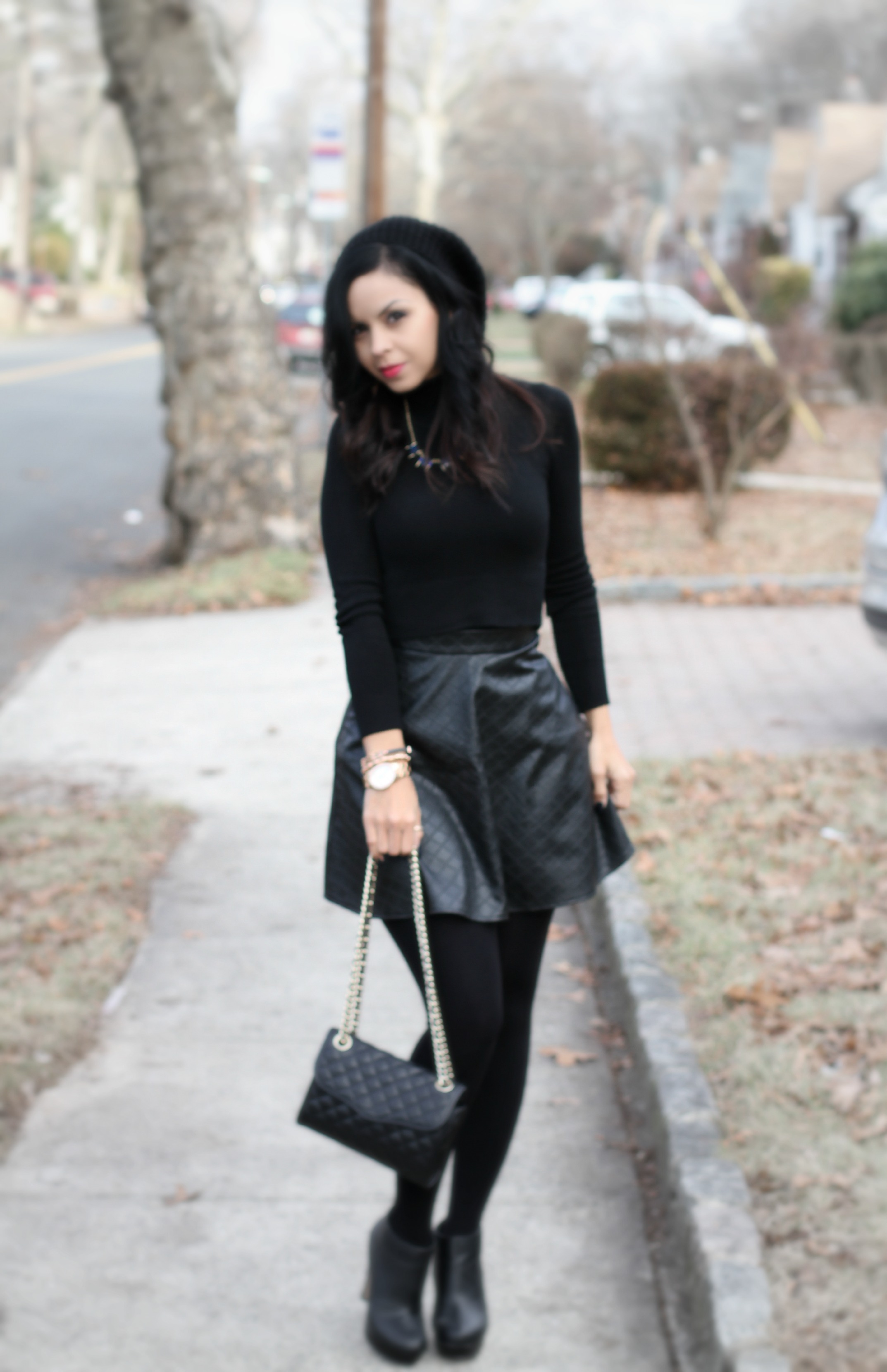 Happy Holidays! Until the next post 😉