*This is a sponsored post. I was given a free entry in exchange for an IG post but loved the experience so much I wanted to share more! HONESTLY! 
A couple of weeks ago, I was invited to attend a floral arrangement workshop hosted by Alice's Table. It was a ladies night out type of event (Roses & Rosé) and was held at West Elm in Summit, NJ. In case you aren't familiar, Alice's Table is a woman-owned and run business that was started by Alice Rossiter Lewis. The company was featured on Shark Tank last year and since my daughter and I are big fans of the show, I immediately knew of the brand when they reached out to me.
You guys know I am all about female empowerment and supporting other small businesses (and I'm a DIY addict), so naturally, I said yes!
Alice's Table
Alice's Table empowers women to create a community that prioritizes working hard and living well. It brings women together to learn new skills and live a social and creative lifestyle. The company also has an Event Host program which is dedicated to empowering women to build their own businesses through the art of flower design.
Susan and Michele are the lovely ladies who invited me to their event. The two women started their businesses and host many events throughout New Jersey. Each event is unique. Floral crown making, holidays, creating centerpieces, and more. See their upcoming events here.
Roses & Rosé
Ok, so let's discuss my experience with Alice's Table. First I will say, the set up was so pretty! I mean if there's anything proven time and time again it's that flowers just make everything pretty (like all those Instagram photos you like so much). There were beautiful flowers set up in one area and each table had the proper tools for each guest to use. This included aprons, scissors, water, tape, instructions, and more.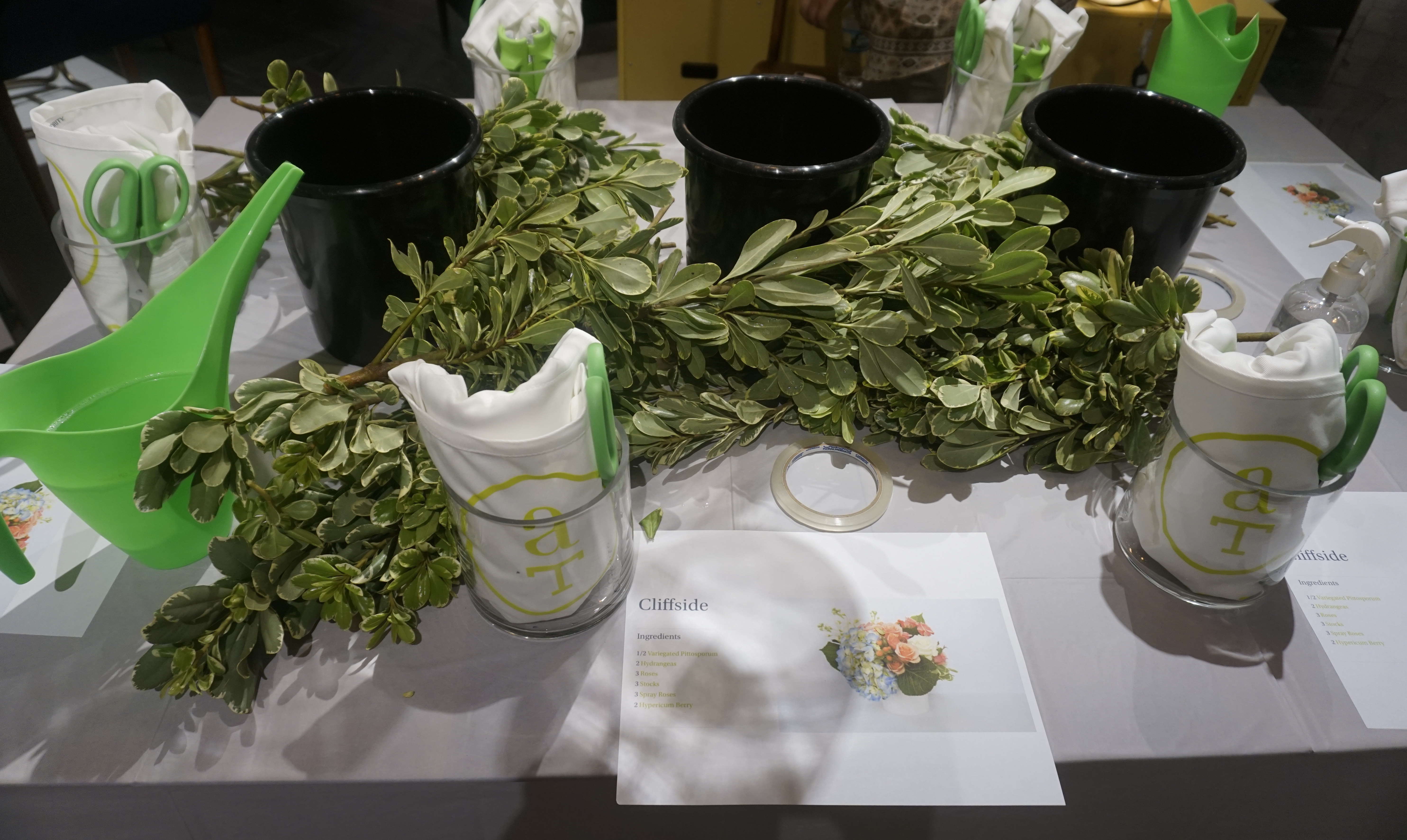 Susan and Michele led the class and gave us lots of useful tips. For example, who knew plucking a few petals and blowing into your roses would make them expand? I sure didn't!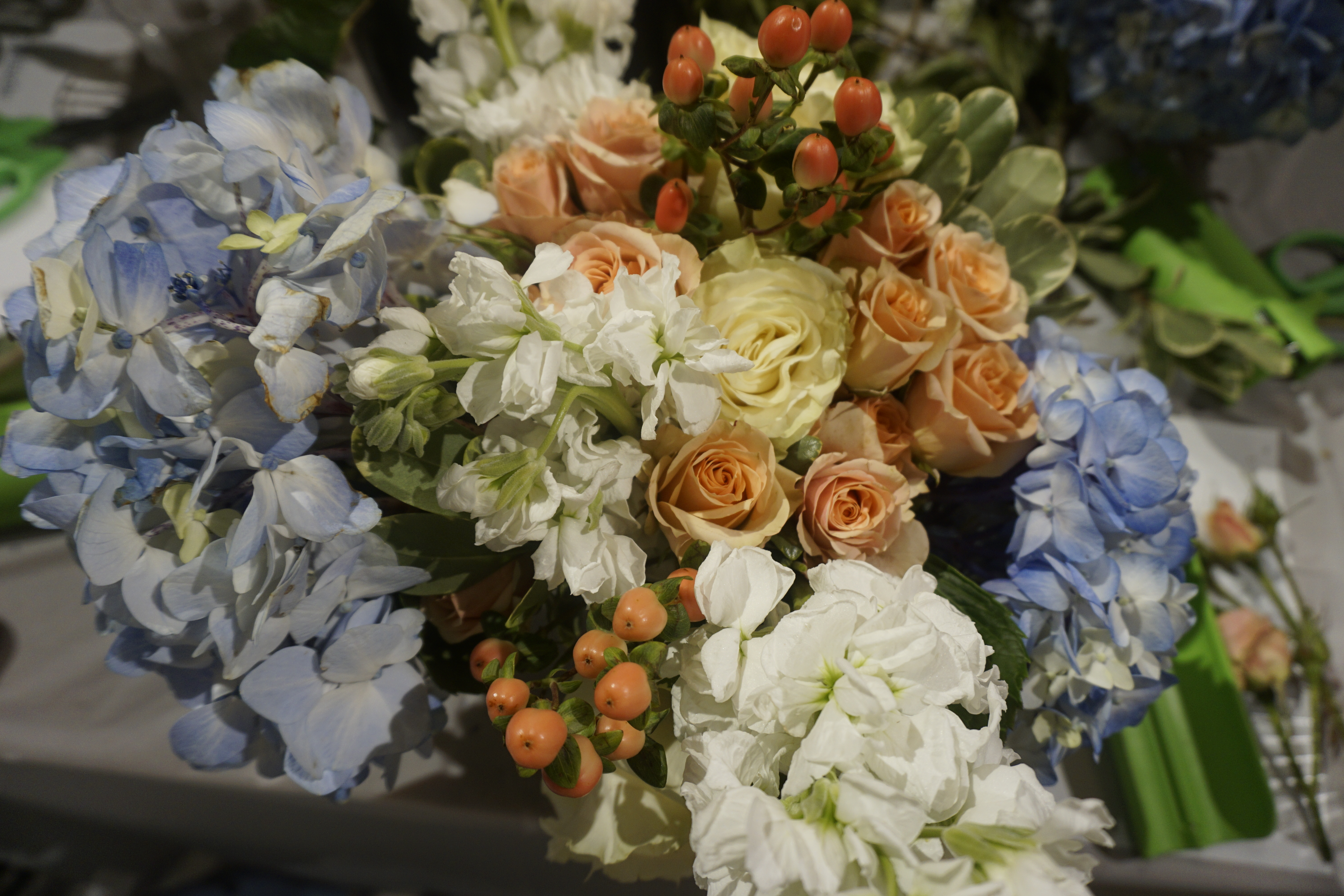 The arrangement we worked on was called the "Cliffside." I loved all the colors- pale blues, ivory, and pops of peach. Perfect for any room in the house.
I had a lovely evening arranging flowers. It was quite therapeutic and I highly recommend it if you're looking for a stress-free activity. Do it alone, with a parent or with your girlfriends. It's a lot of fun.