When it comes to beauty lately, I like making conscious decisions. Is it clean? Cruelty-free? Travel-friendly? You know, all that fun stuff. When Merit beauty reached out to me to try out a few of their products, I thought now this is a brand I might like! Clean, minimal, vegan… So here's my Merit beauty review.
More reading: Summer Beauty Must-haves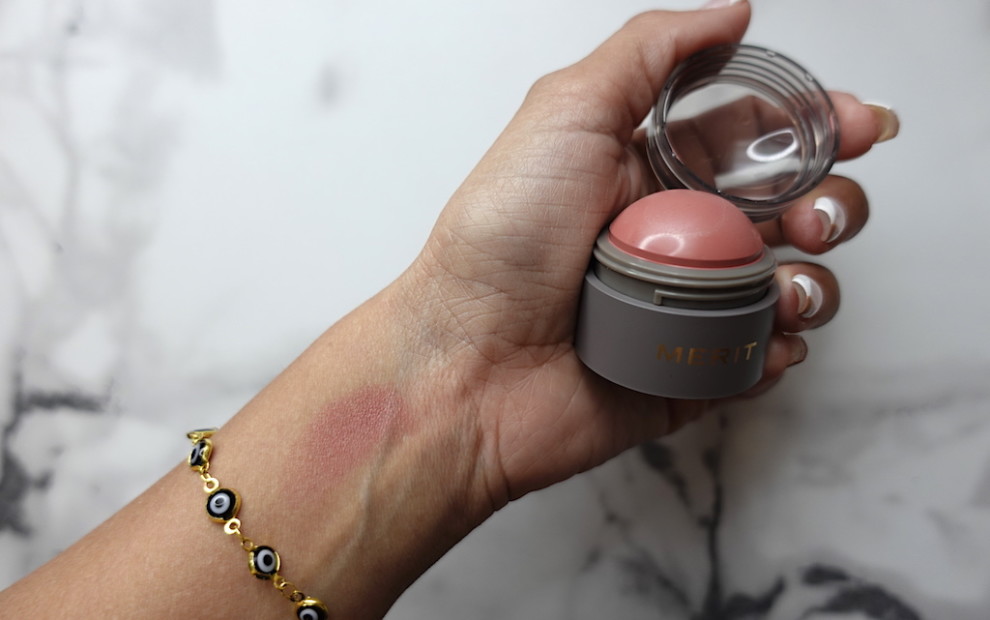 Flush Balm $28
This blush comes packaged up in a short stick form. It's a light creamy tint and the color, Beverly Hills was just perfect for my skin tone. Flush Balm comes in five different shades. I loved that it was not heavy or cakey but creamy and easy to blend with your fingertips. It even makes for a perfect travel companion because of its compact size. I will definitely be using it this summer. I give this one a thumbs up.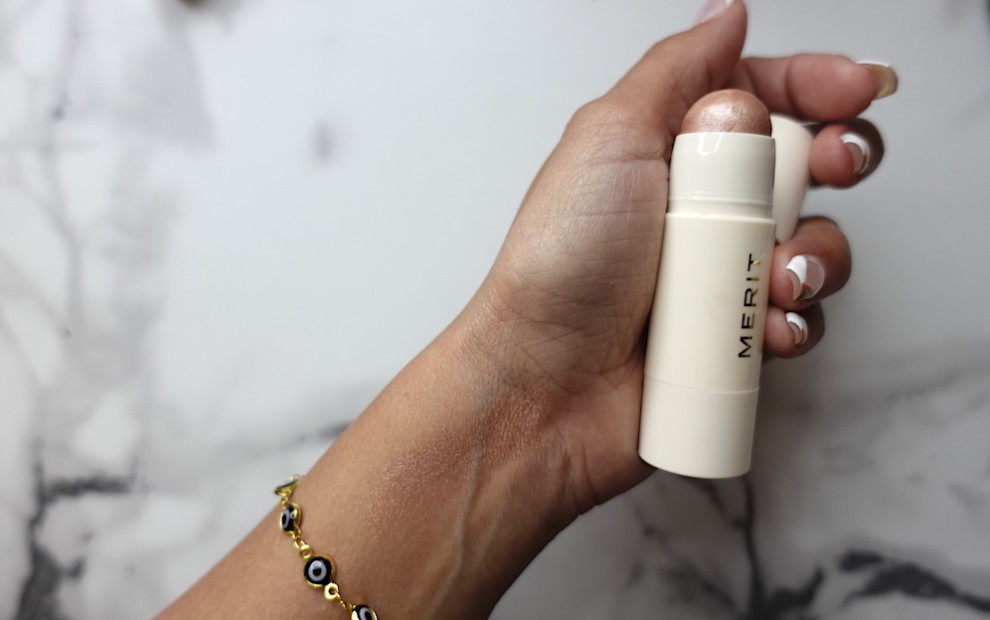 DayGlow $30
I just love a good highlighter. But even more, I love one that's easy to apply, blend and go. Merit beauty did well with this highlighting balm. It gives a dewy, soft glow without all the sparkle that many other highlighters give off. Did I mention it's hydrating? Dry skin girls rejoice. This highlighter will not dry you out. It's also packaged in an easy-to-apply stick form and comes in three shades. Bounce was great on my skin tone. I would buy this one again for sure.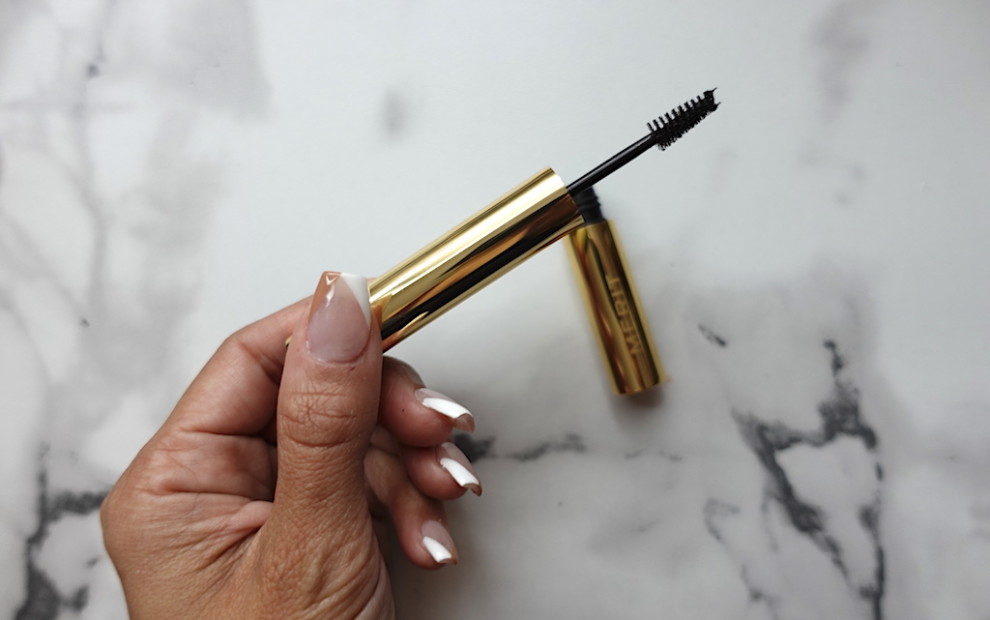 Brow 1980 $24
This brow pomade comes in three shades. It will fluff, shape and groom your brows as well as provide your brows some color. I'm not used to using a brow pomade but I will say that it did last all day, with no smudging and it helped add some volume to my brows. I liked that I could fluff them out a bit, too. Sadly, my brows are victims of the 90s and aren't too thick so this helped with that. I also like that Brow 1980 contains vitamin B5 which conditions and strengthens the brows. I am more of a brow pencil girl so I may not re-purchase this one but if you like pomades it is a nice one.
Note: These products were gifted to me by Merit beauty in exchange for an honest review. All opinions are true and honest. There are affiliate links within this post that help me make small commissions to help pay for things like my website, content creation tools, and more.