Genesis House, the luxury auto brand's beautiful space that celebrates Korean culture, food, art and more, is celebrating their one year anniversary (in New York) by lighting up the New York City High Line this holiday season with their Winter Lights activation. How, you may wonder? The lights are powered by their very own Electrified GV70 (V2L)! And it will be on full display now through January 2nd.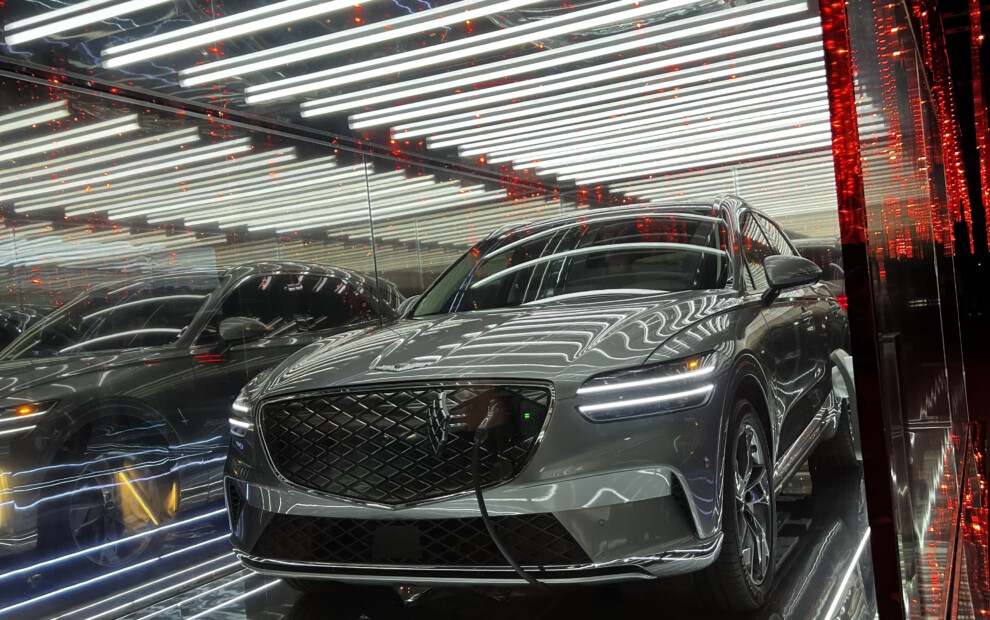 The Genesis Winter Lights reveal was truly magical.
My daughter and I were invited to join Genesis House for their special celebration and to experience Winter Lights firsthand. The High Line holds a special place in my heart as I've been bringing her there since she was very young- we'd explore the art, food and activities- she especially loved the sprinklers in the summer time. It became her favorite place in the city and this was such a fun way to kick off the holiday season for us.
More Reading: Ladies Night at the New York International Auto Show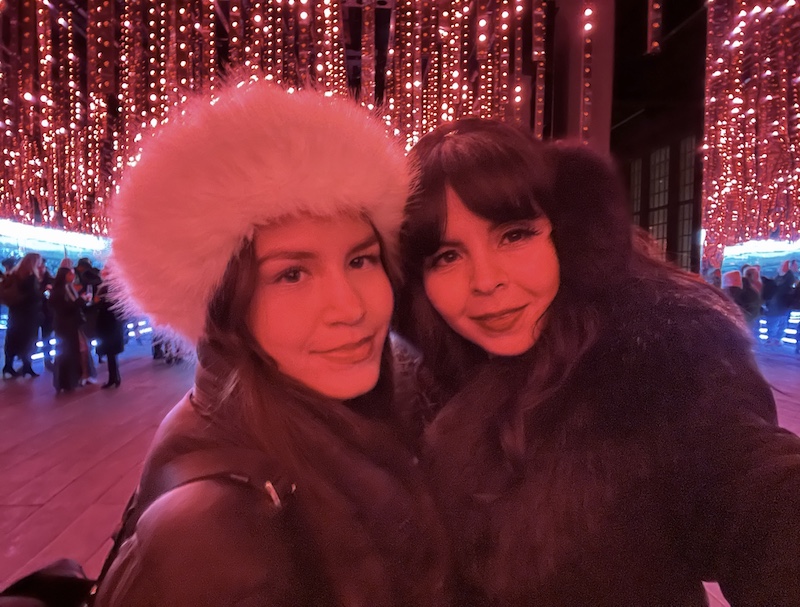 Genesis' Winter Lights is the first automotive activation to hit the High Line's tracks.
You can see Winter Lights up close and personal by going on the High Line (between 15th & 16th street by the Chelsea Markets) by taking the stairs at 16th street. There's also an elevator at 14th. Be sure to add Winter Lights to your New York City holiday lights stops.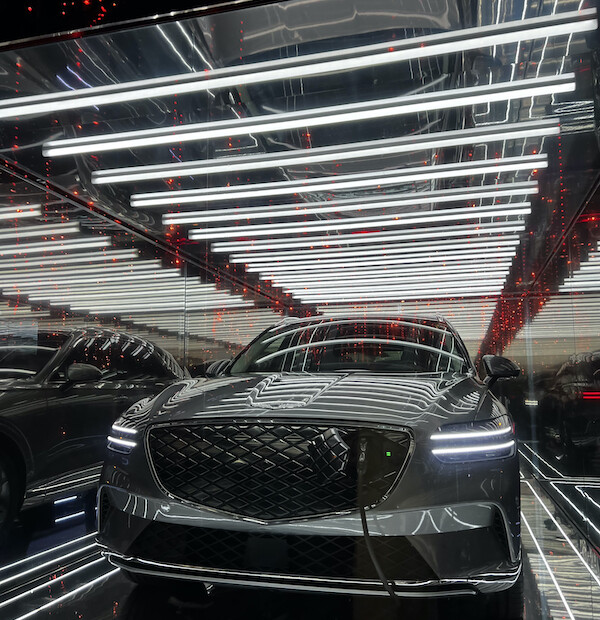 The Genesis brand also announced that Genesis Gives will be donating $50,000 to Girls Who Code, based in New York, to help support women and nonbinary individuals in STEM.
"It is a pleasure to partner with the Friends of the High Line and create an immersive experience for people to see as they walk through such a beautiful park," said Claudia Marquez, chief operating officer of Genesis Motor North America. "The first year of Genesis House has been filled with many amazing memories. We are proud to be celebrating a year within this vibrant community and look forward to the future."
Special thank you to the Genesis team for the invitation ❣️