The New York International Auto Show is in the back. To kick it off, SheBuysCars hosted a ladies' night for some lovely lady bloggers. Add some bubbly, chocolate, and giveaways and you've got a happy bunch!
Ladies' night at the INYAS had a fun itinerary. We got to explore new models by the featured brands which were Toyota, Mazda, Genesis, and Hyundai. We also heard from other influencers who were there to give tips on better blogging, photography, and youtube practices.
More reading: Meet Me at the NY Auto Show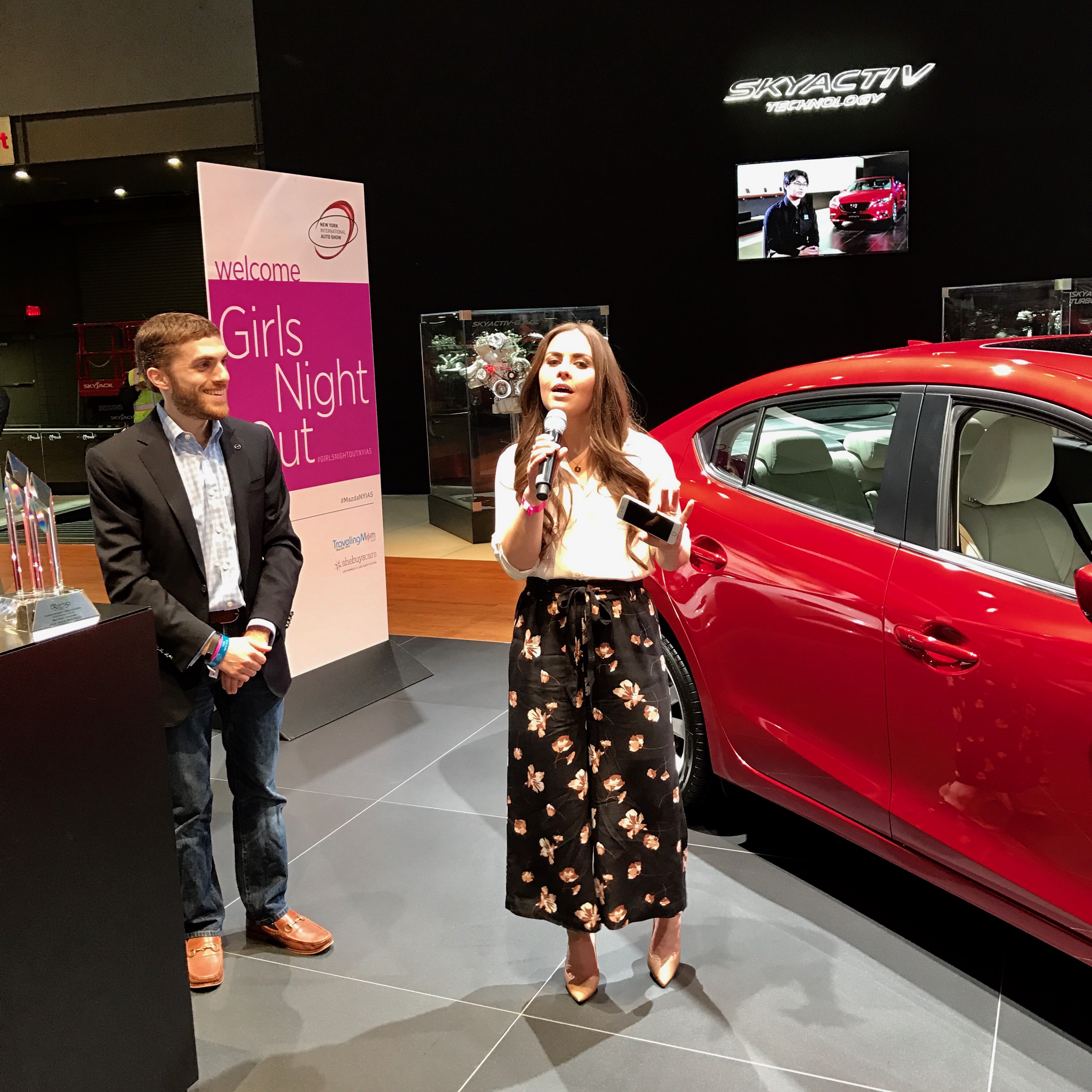 The New York International Auto Show is always a fun time.
I love car shows. I've been going to them since I was a kid, so I get excited to see new models (and classics, too).
Though I enjoyed every brand I had a little too much fun checking out Mazda's sporty convertibles. I've reviewed a few Mazda models on the blog and hope to test one of these beauties out, too!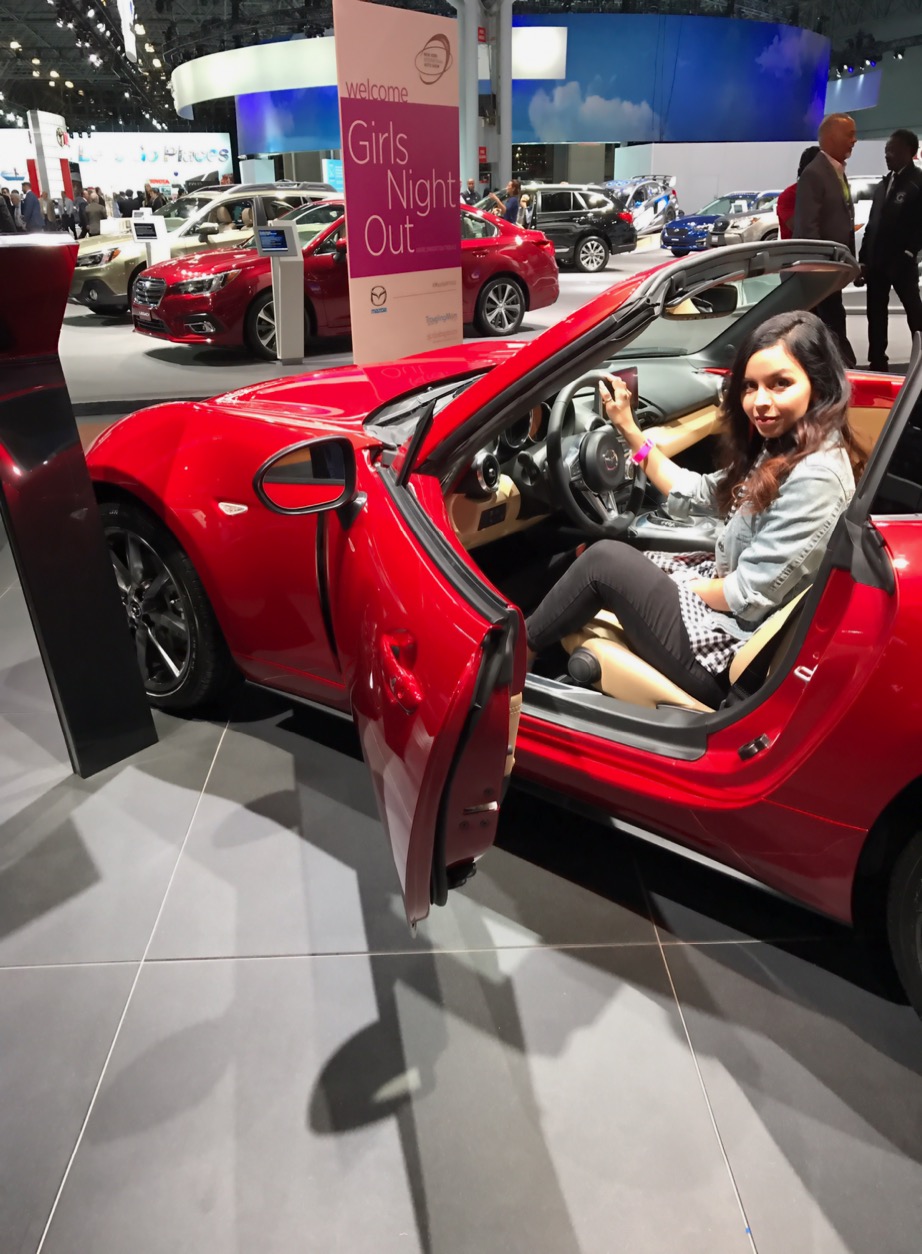 From experience, I know that Mazdas are fun to drive.
They have a sporty feel as I can imagine this MX-5 does. This roadster does not only have 155 horsepower, but it also offers peace of mind when it comes to safety. i-ACTIVESENSE uses advanced technology like cameras and radars to keep you aware so you can focus on driving.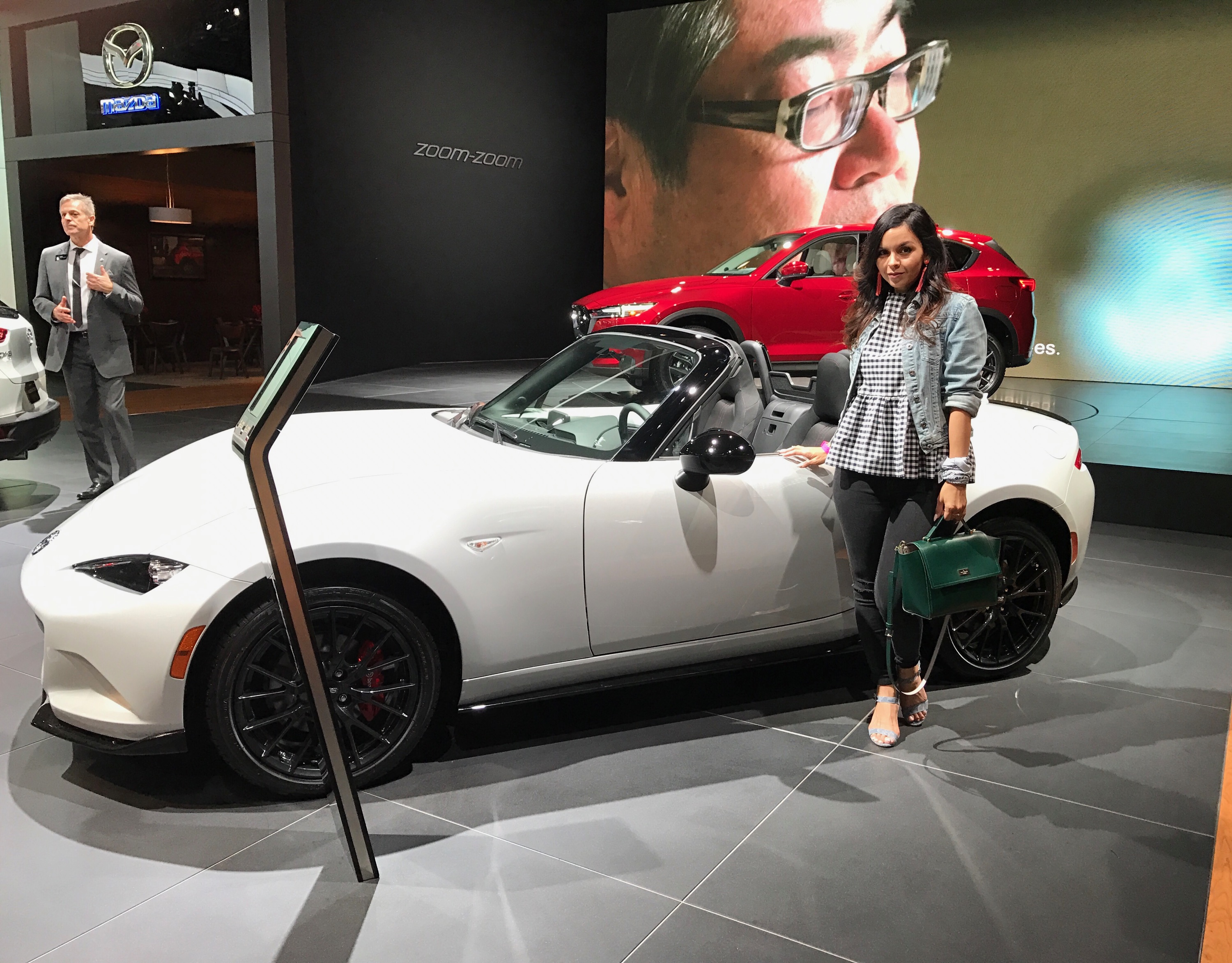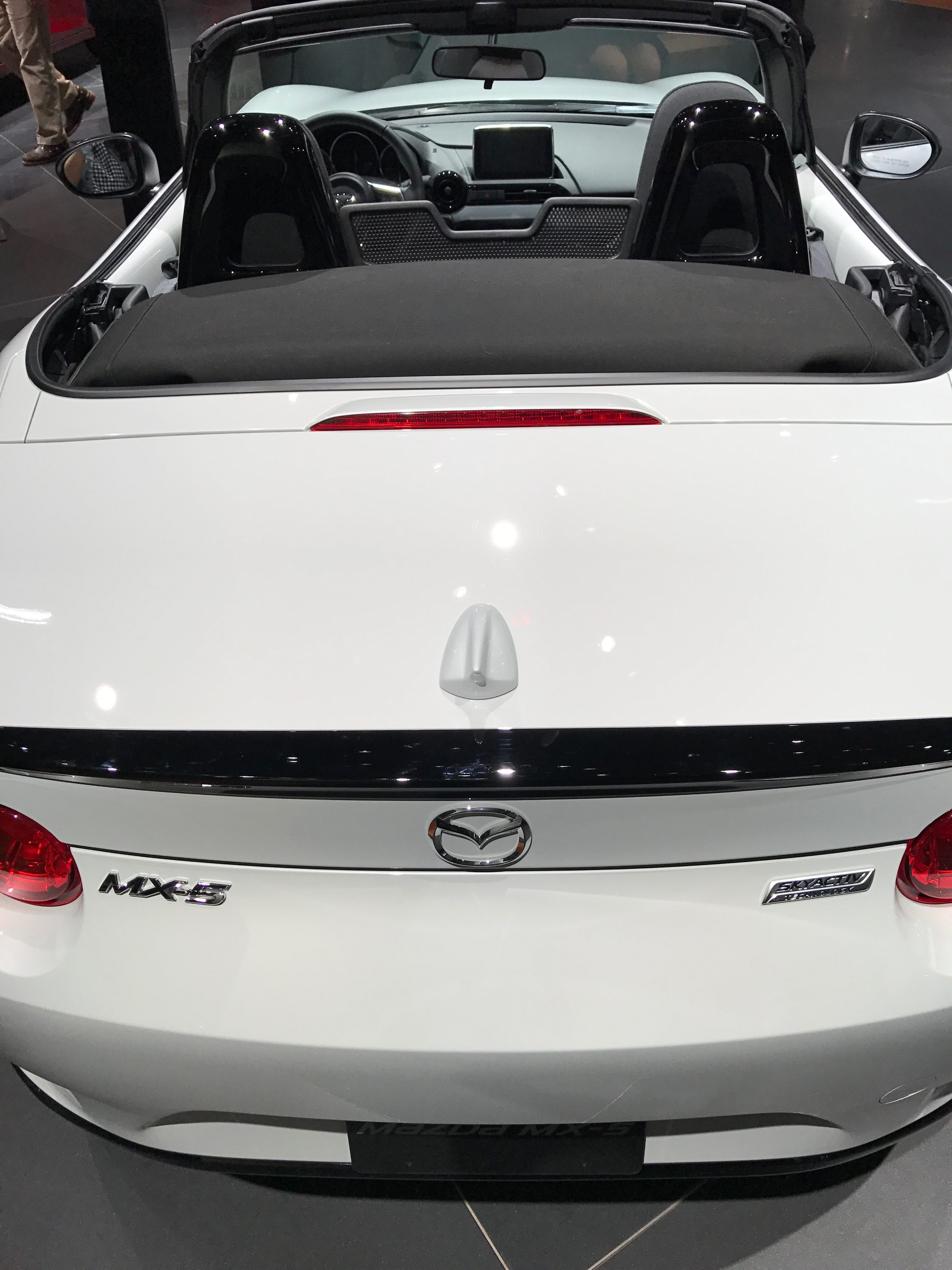 And of course, Mazda also had other models on display such as the CX-5, CX-9, and Mazda 3. These models are more practical for moms like me but trust me, they are sporty and stylish, too. And if I had the option, I'd keep the Miata for the weekends 😉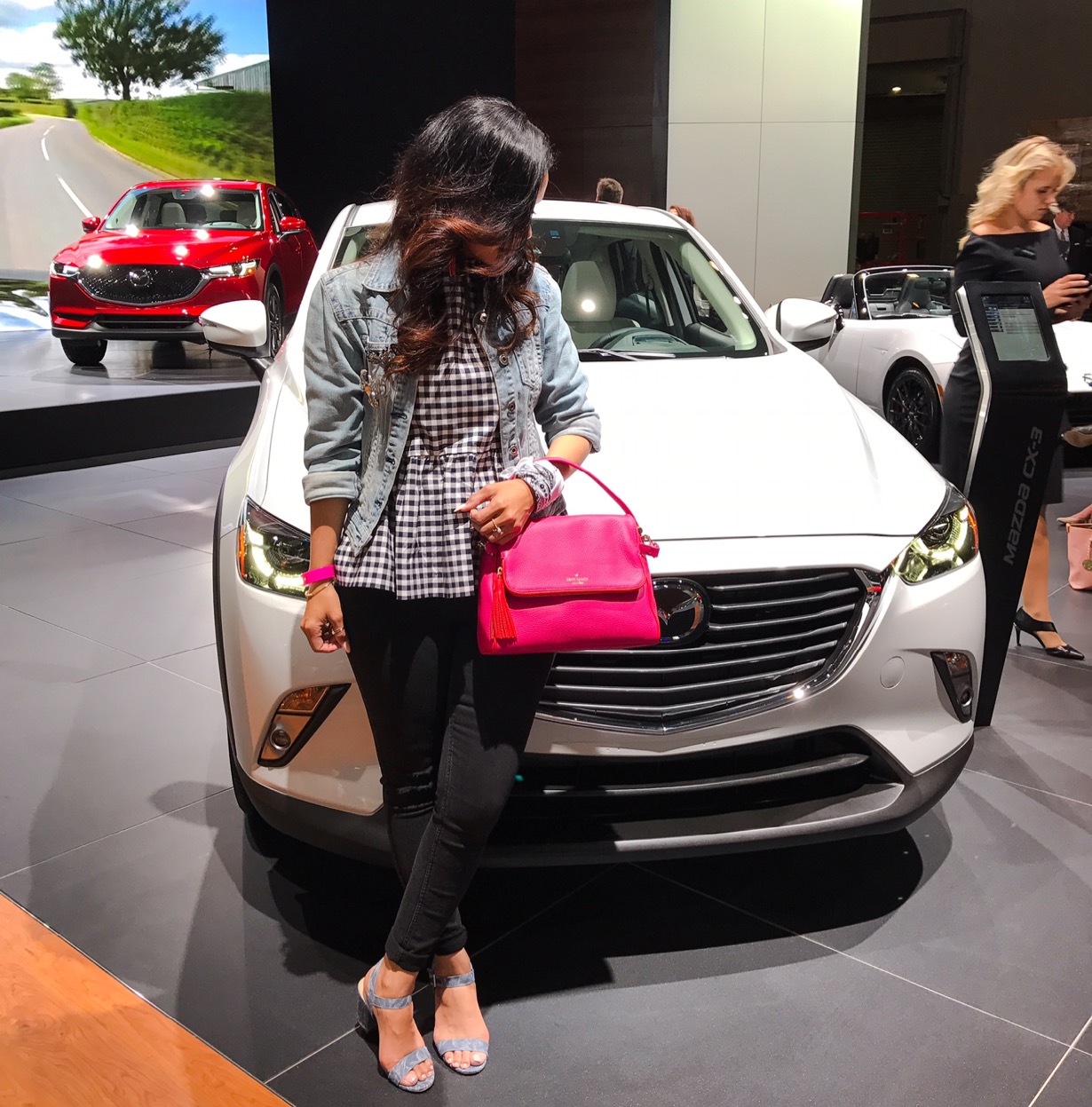 The CX-5 seats 5 passengers and has SKYACTIV, rearview camera, front and side airbags, blind-spot monitor, predictive braking, blue tooth and SO many other features to keep your family safe on the road. What I love about Mazda is that not only do you get a fun ride (a la zoom-zoom), but you also get the safety you and your family deserve.
Mazda technology creates a feeling of oneness between the driver and the car. The company designs the models with the driver in mind-just test one out and see what I mean! Or visit the NYIAS this week 🙂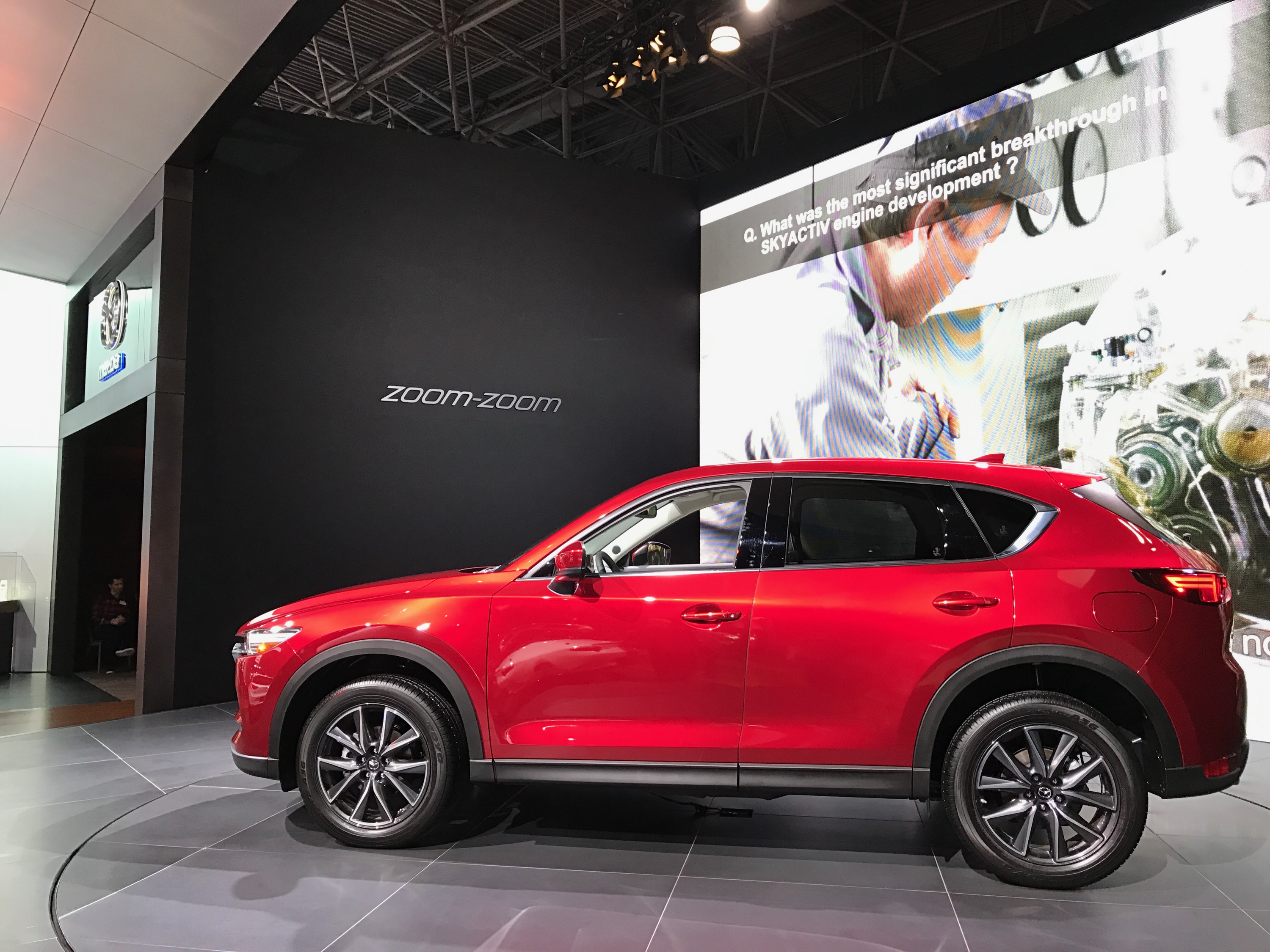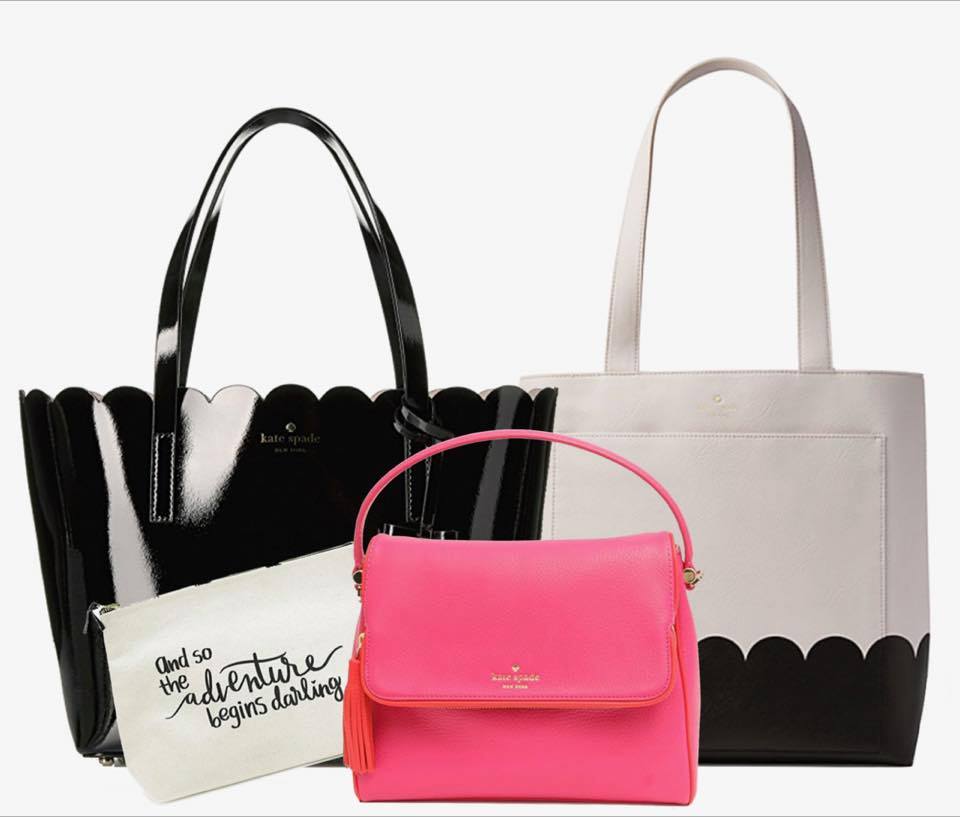 And now for the giveaway!
Win a designer handbag during the NYIAS! SheBuysCars/ NYIAS is giving away 6 designer handbags, one every other day, during the show! To enter to win, snap a photo with a participating auto brand (Toyota, Mazda, Hyundai, Genesis), use the #HandbagChallengeNYIAS hashtag, and post the pic on social media to qualify to win. More details here. 
Good luck!!!