Disclosure: This is a sponsored blog; while the views expressed here
were genuinely mine, consideration was paid to me by Macerich/HGTV's Santa HQ.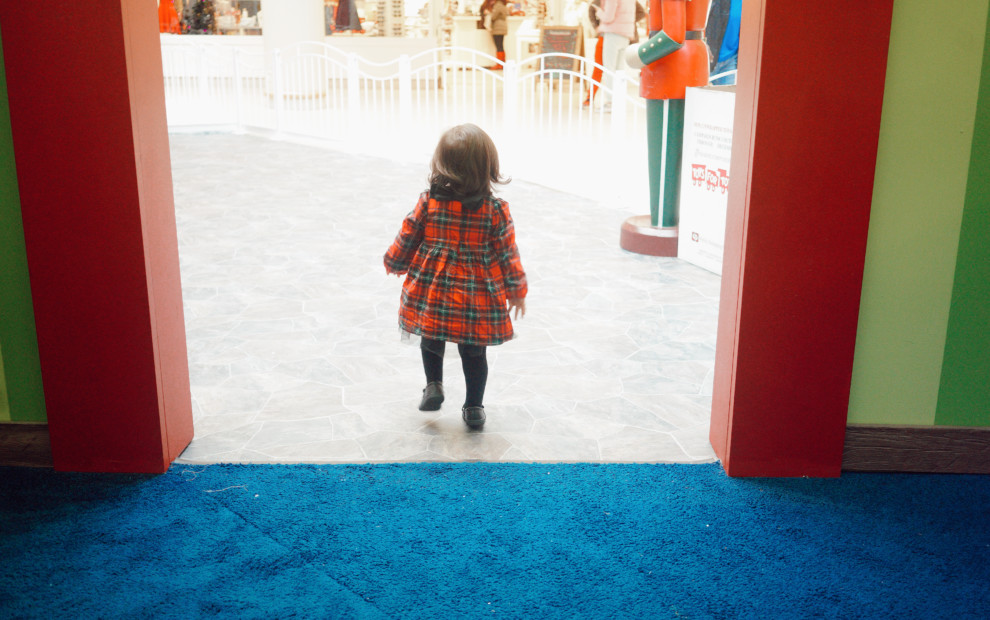 A visit to see Santa is always a fun idea.
Ok, I'll be the first to admit that I have always been afraid of the man in the red suit. And when my daughter was smaller, she didn't cry but she was afraid so I didn't force the whole tradition on her. However, as she got older and we started to see him at different events, we've grown to love the jolly old man. So now, we wave at him, take selfies and go visit him. This holiday season, we planned a visit (including my niece) to see Santa at HGTV's Santa HQ at Raceway Mall in Freehold, NJ. And what a little adventure it was!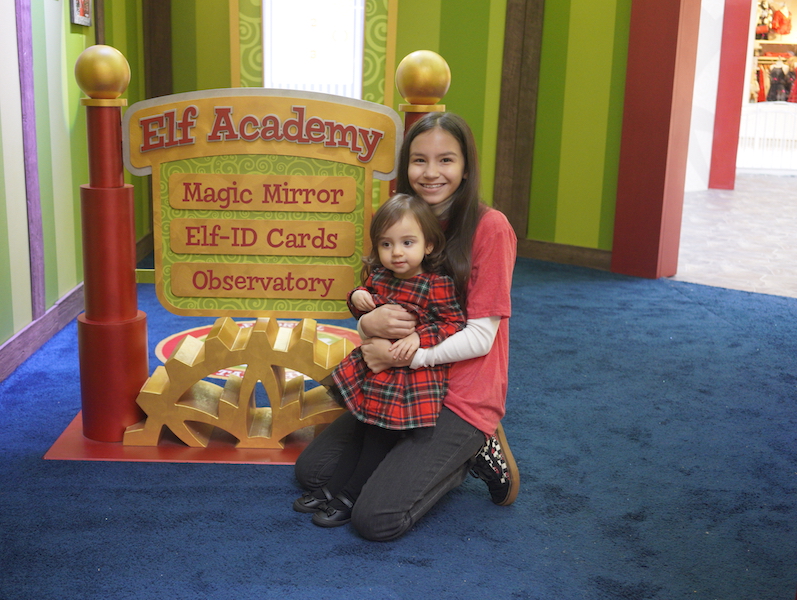 HGTV's Santa HQ: Oh, What Fun!
Elf Academy
Before getting to see Santa, one must first stop at HGTV's Santa HQ Elf Academy, a new, family-friendly experience that features interactive technology to enhance the entire experience. The Elf Academy includes a magic mirror where guests can transform into one of Santa's elves and virtually try on different elf outfits and then make an elf ID using the Elf ID app.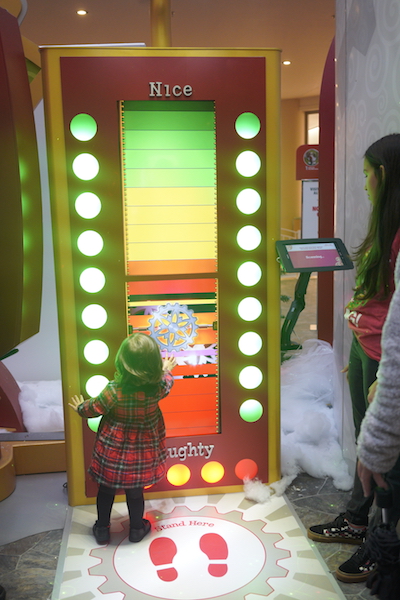 Naughty or Nice?
Next, we stopped at the "Naughty or Nice Meter" which the girls loved. They stood next to an interactive board to find out which of Santa's lists they made. They're both good girls so naturally, they made the nice list.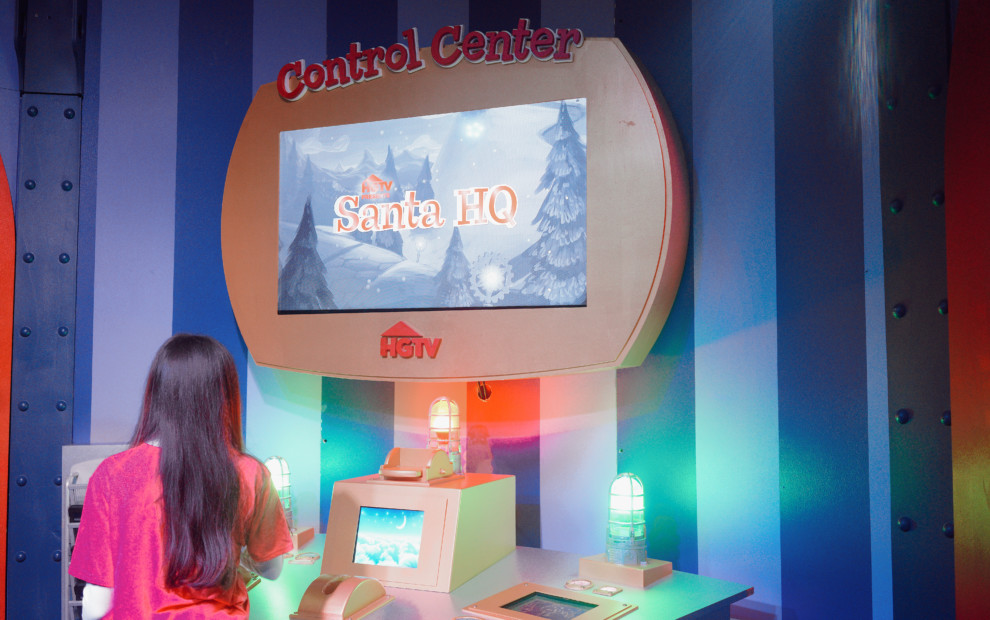 Picture Time!
After the girls enjoyed their little adventure, it was time for their close-ups. First, they got to take a few photos without Santa (these are separate from your package and optional). They came out so cute, I ended up buying one of the photos. The nice thing is that you don't only get prints but digital images as well.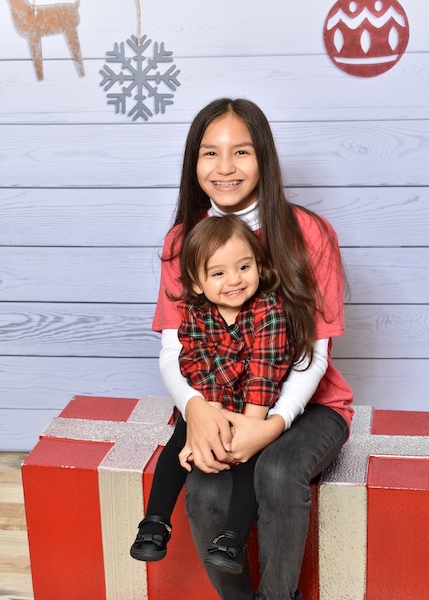 OMG! It's Sannnnnta!!!
As soon as we got to Santa, the girls were all smiles. I was so surprised because I thought they may be afraid. My daughter was slightly nervous, but holding her wiggly little cousin- she forgot about any jitters. And my niece was amazed at Santa's fur and gloves. No tears- all smiles! Santa was great with the girls. He was sweet and fun to pose with.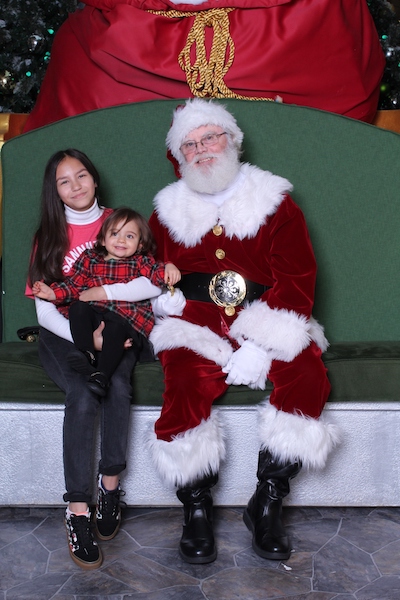 The last photo ended up being a surprise and that's the package I went with. Since it was a rare occasion where my brother and I were both there with the girls and my mom- and her favorite person ever- Sannnnta! Yes, my mom has been a fan for as long as I can remember. So we all jumped in- my mother shocked and excited- and took a picture with Santa. Merry Christmas, Mom.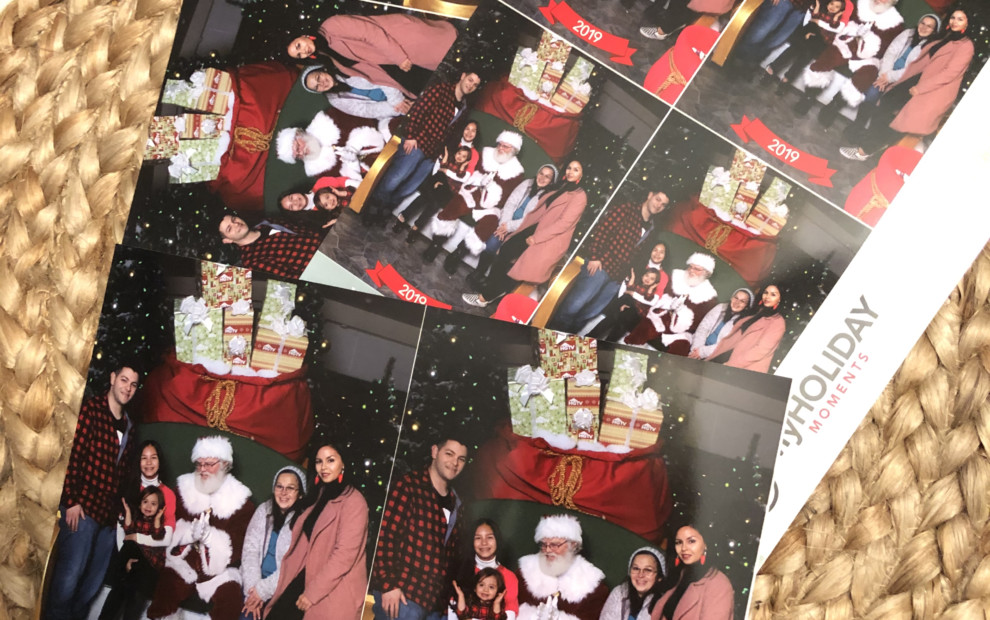 Spend less time in line. Get a Fast Pass!
Did you know that you could plan ahead and get a Fast Pass for Santa HQ? Click here to secure a Fast Pass and pre-purchase a photo package. It's so convenient for parents. Guests can select the date, a 30-minute window of time to use Fast Pass, pre-pay online, even upgrade their package by adding a family photo weeks/days in advance, and opt-in to receive text reminders about their Fast Pass window. More info: FreeholdRacewayMall.com/SantaHQ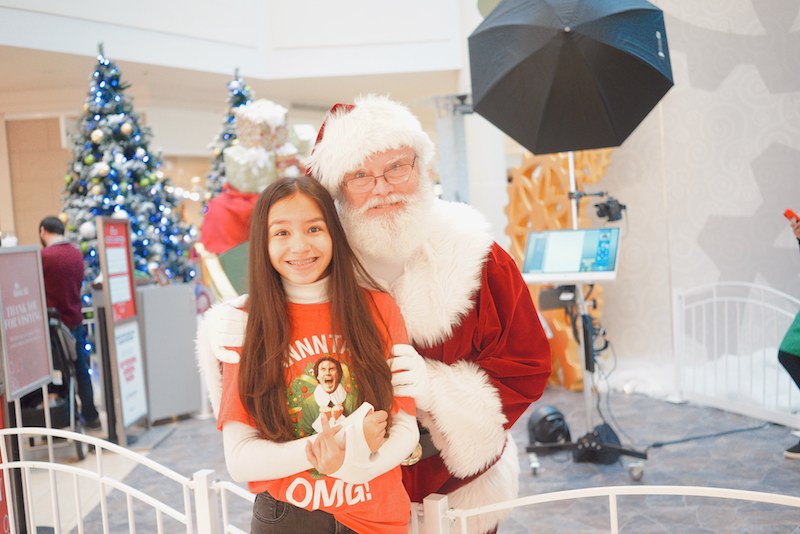 Holiday Memories
We had such a fun day creating new holiday memories with the kids. Stress-free, fun, entertaining, quick and painless. And in the end, that's what matters- making memories with your loved ones 🙂
See the video below…
HGTV's Help Through Holiday Giving Drive
Aside from saving time, guests can plan to bring a toy (or a few) to donate. HGTV's Help Through Holiday Giving is a program that encourages visitors to donate toys for underserved children during the holiday season. The program has collected more than 66,000 toys benefiting local organizations such as Forgotten Angel Tree, Salvation Army Angel Tree, Toys for Tots, and Spark of Love Stuff a Bus.
HGTV's Santa HQ at Raceway Mall
You can find Santa on the lower level, Nordstrom/JCPenney court. Days/Times: DECEMBER SUN (12/1): 11:00 AM-7:00 PM, NO BREAKS MON-MON: (12/2-12/23) 9:00 AM-9:00 PM, NO BREAKS SUN (12/8): 10:00 AM-8:00 PM, NO BREAKS SUN (12/15, 12/22): 9:00 AM-9:00 PM, NO BREAKS TUES (12/24) CHRISTMAS EVE: 8:00 AM-6:00 PM, NO BREAKS