*This is a collaboration between LadyBossBlogger and JerseyFashionista. All opinions are true and honest.
Ok blogger babes and influencers, this post is just for you. Have you ever felt like you wanted to take your brand to the next level but just couldn't figure out how? Or didn't know where to turn to for help? We've all been there.
And with so many courses out there, it's hard to know who to put your trust into. That's why I am so excited to share about the course I am currently taking with ​LadyBossBlogger: How to Make Money As An Influencer.
Pssst! Read this post til the end for the best part, a giveaway!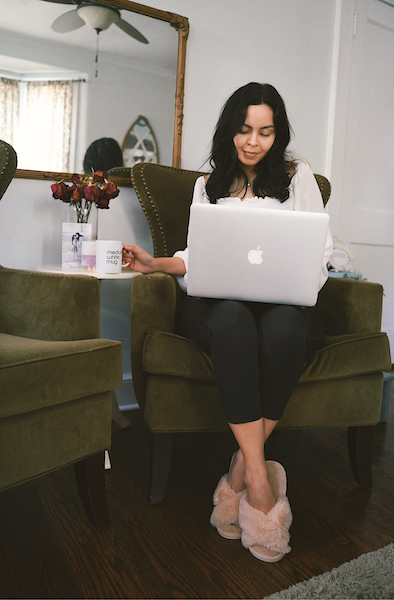 About the Course
The course is created by ​Elaine Rau​, founder of ​LadyBossBlogger​. ​Basically the course is broken down into seven parts (plus bonuses). Everything you can think of from branding, content, pitching, working with brands, money and legal matters, and more are covered in​ ​Making Money As An Influencer.​
Honestly, this couldn't have come at a better time for me. Being in quarantine, I've been challenged to work a little differently. And having some extra time is giving me the opportunity to learn, and focus on improving my brand.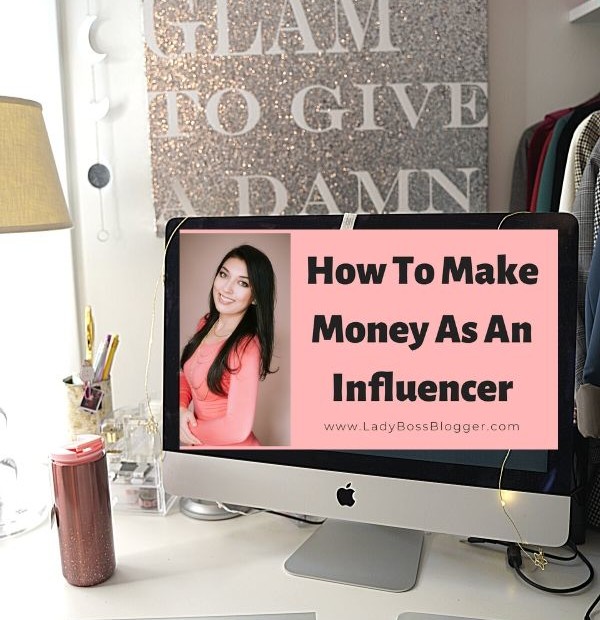 Who the Course Is For
Beginners- anyone wanting to get started on Instagram (or blogging).
Semi-experienced bloggers who are feeling stuck or frustrated.
Long time bloggers who need more guidance and need to learn new ways to work.
Business owners or entrepreneurs who want to step up their Instagram game (or blog).
Investment & What You Get
The ​"How to Make Money As An Influencer"​ course is pricey but definitely worth the investment. You can pay it all upfront or choose a 6-month payment plan option. Plus, there's a 30-day money-back guarantee.

You may be thinking, ​can I afford this?​ But really, you should ask yourself if you can afford to miss out on this. It's an investment for your brand. You can continue to guess if you're doing things right or get the right guidance.

But wait! Did you think I wouldn't have a hookup for you? How about a ​40% ​off promo code? Yasss lady bosses! You can do this! And you can save 40% OFF of this or any other LadyBossBlogger courses.
Click ​here​ and use the promo code: ​LILLIE.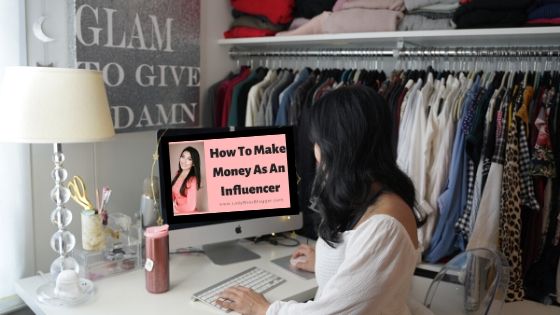 My Personal Takeaway
So far, this course has been really helpful. It really made me look at things differently when it comes to my brand. Things like posting times, days, creating the right content, and more. The course has also provided me with the tools I need to be a more successful blogger. ​Elaine Rau provides so many resources including ​information on how to get sponsored posts and affiliate opportunities. I've taken so many notes and have already started implementing what I've learned. You may have noticed I am posting more often on ​Instagram​, for example. I used to post maybe 1-2 times per week but now I have been pushing myself to create new content to share daily.
Additional Blogger Resources
Aside from the course I'm currently taking, LadyBossBlogger offers many more courses including:

○ 7-Day Make Money Blogging
○ 21-Day Build A Better Blog
○ 5-Day Master Affiliate Marketing
○ 3-Day Become An Instagram Influencer
Giveaway!!!
Together with LadyBossBlogger, we're giving one lucky winner a free course! And it's the winner's choice- so many great courses to choose from. Since the giveaway is being hosted on Instagram​, be sure to head over and enter!
How to Enter:

1-Follow​ me at​ ​@j​erseyfashionista​,​ @LadyBossBlogger​, and ​@ElaineRau​ on Instagram.
2-Like the photo and tag a friend in the comments.
* Bonus entries- tag more friends!

The winner will be announced in my next blog post (in 2 weeks).

I'm so excited for one of you to have this amazing opportunity! Good Luck!

*Thank you L​adyBossBlogger​ + ​Elaine Rau​ for sponsoring this post.