*Disclosure: I was gifted this dress in exchange for a post. All opinions are true and honest.
Bored in the house? Let's play dress up! Today I'm sharing a lovely lace corset gown that gives total Parisian vibes. Delicate, sexy, mysterious- and in Noir (black). And even if I'm simply modeling it for you in my closet, it's always fun to play dress up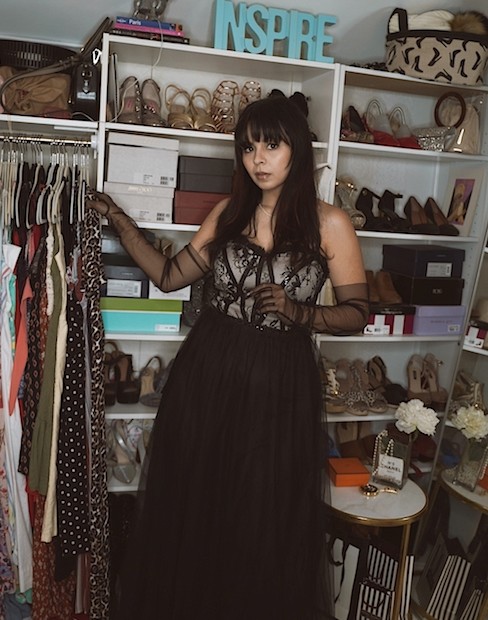 All Dressed Up with Nowhere to Go
I know these are harsh times and most of us aren't planning on attending any balls or galas right now. But it's also a great time to use your imagination and dress up or collect the best gowns and dresses for your body type. So when the world opens back up, you'll be ready to party!
More Reading: Hello, November: Let's Celebrate!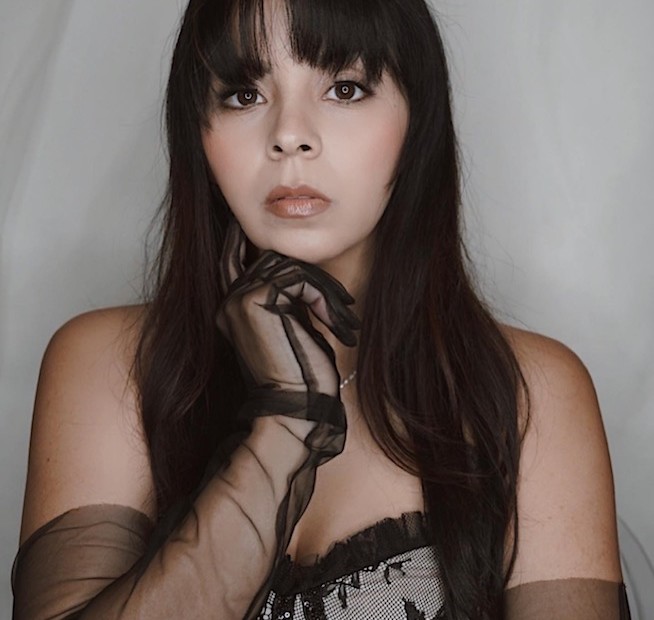 Magnifique!
This gown is simple but oh so elegant. In case you didn't know, corsets are in and so is lace. So if you want to be on trend, this is a lovely choice. It's strapless but it also comes with straps in case you prefer it. I paired sheer gloves and light pearls with this gown because I thought they'd go perfectly. I must say, I was happy with the results. Remember, it's all about accessorizing.
Details
I love the corset top and the tulle at the bottom. It's such a flattering design. There's a concealed zipper up the back with little ruffles along the top. There's also a lovely sequin design along the lace on the corset. This ia a gorgeous dress that's just perfect for all formal occasions. From events, formal parties, cocktail receptions, and weddings to prom, homecoming,, graduation and more.
Get this lovely gown here. It's under $60 but use my code to save! jerseyfashionista30
More Reading: Yellow Floral Dress: Fit for Sunflower Fields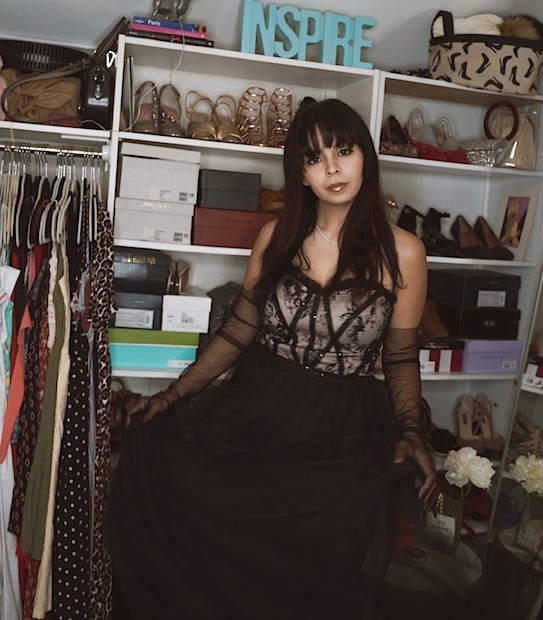 Sizing, Fit and Fabric
This dress fits true to size. Always use the measurements from the website and read the description. Find out what the fabric type is for example- some fabrics have stretch, some do not. I made a little blooper and ordered a size up instead. I'm not sure why, it must have been a moment where I wasn't thinking. But thank goodness for gator clips! I simply clipped the back to cinch it in. Later, I will have to take it in.
Check out Ever Pretty's Black Friday deals!
Use my code to save! 30% off over $50 code: BLFBLOG30
Au Revoir!