*This is a collaboration with LadyBossBlogger and Elaine Rau. All opinions are true and honest. 
I've been blogging for a long time but that doesn't mean I always knew what it took to monetize from things like social media and blogging. A few weeks ago, I shared that I was taking a course with LadyBossBlogger. Fast forward, I've learned so many great practices and information. One of them is that there are countless ways to make money as an influencer. Here's what I've learned.
More Reading: How I Managed to Monetize My Influence My Influence with the Help of LadyBossBlogger
The Frustration of Growth on Instagram
I'm not alone when I say that growing followers on social media platforms like Instagram can be frustrating. LadyBossBlogger's course gives great tips on growth such as posting daily at the same time, what hashtags to use, figuring out your feed and its purpose, and above all- CONSISTENCY.
So I began to see things differently. I analyzed my feed and made notes. What was I sharing? Did I have a niche? What did my audience prefer? How often did I post? Was I being consistent with posting daily?
Ahhhhh. I have a lot of work to do. 
Making Changes to Make Money 
You know that little description underneath your name on your IG profile? That's called a bio and it's pretty important. I made some changes starting with that and noticed new followers (including brands). I've also spent more time on my captions and hashtags.
I notice followers respond and comment more when there's a longer caption or a fun question asked. I definitely notice more engagement. If you think that having professional, out of this world images on your feed is what will grow your brand, you're wrong. It's also about captions, hashtag use, and consistency. 
Keep a Calendar
Ok, I'll admit it. I knew about Editorial Calendars but I never thought I needed one. I kind of just winged it. Probably not the best move on my part though. Creating an editorial calendar puts everything into place for you- it's like a blueprint. It just makes sense and helps you to stay on the right path. Seriously, it's a game-changer. 
Don't Keep Your Eggs in One Basket
Or on one platform. Sure, Instagram is great but there are many other platforms out there with number one being your own blog. And building that up is more important. How do you do that? By working on things like building up an email list, for example. 
And how do you make money? By properly pitching your blog to brands and having the right tools to back you up- like a media kit and rate card. LadyBossBlogger reminded me that I need to focus on my own blog first before any other platform out there.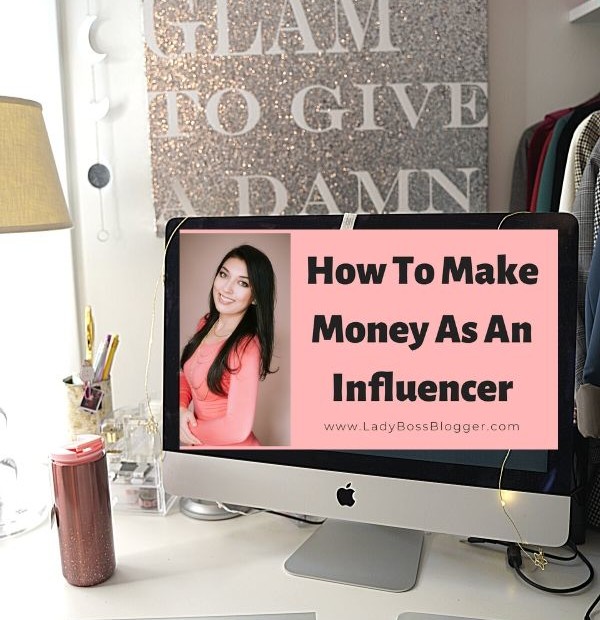 Is It Worth It?
I think so. And there's only one way to find out- by trying it out! Use my code: LILLIE, you'll save 40% off!
Aside from the course, I'm currently taking, LadyBossBlogger offers many more courses including:
P.S. Remember I hosted a giveaway on Instagram? Head over to see if you won! 
Thank you L​adyBossBlogger​ + ​Elaine Rau​ for sponsoring this post.