November is a month that's dedicated to expressing gratitude. Everyone is thankful and grateful…but shouldn't that be all the time? I think so. In this post, I'm sharing a table setting and some kind words. Because I sure am thankful for a lot of things.
A Table Setting
As usual, my friend Lee and I got together to create some magic. We love styling and crafting up new things for each season. And by the way, I am thankful to have a good friend like Lee! We both love DIYs, crafting, fashion, art, and so much more. I know I can count on her when sharing my strange ideas and throughout the years, we have been able to collaborate and create so many fun things.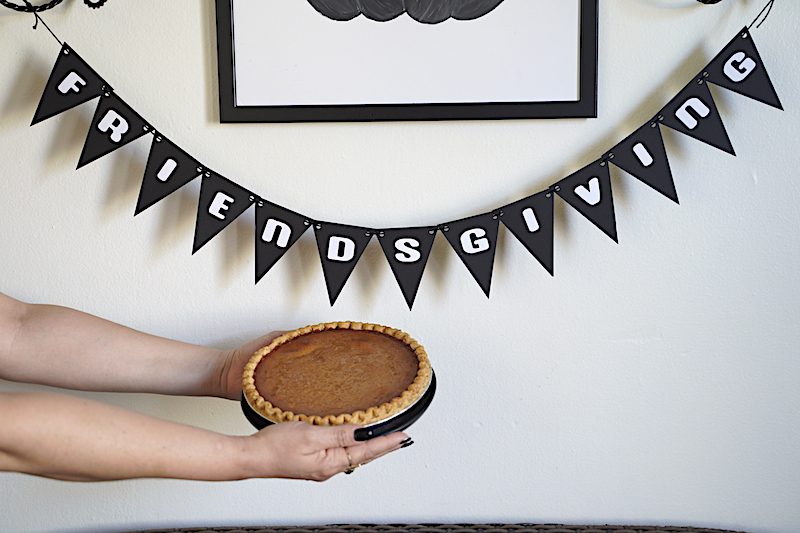 This time we put together a simple table setting in honor of Thanksgiving.
Lee is a paper queen so she made a banner with her beloved pompoms that says the word, "gather." She also made a little menu. I love the idea of having a menu for your guests at Thanksgiving. You can even save it and look back one day. Next, we used some things that we already had to style the table setting. We do like to buy things but being creative and repurposing what you already have is seriously the best.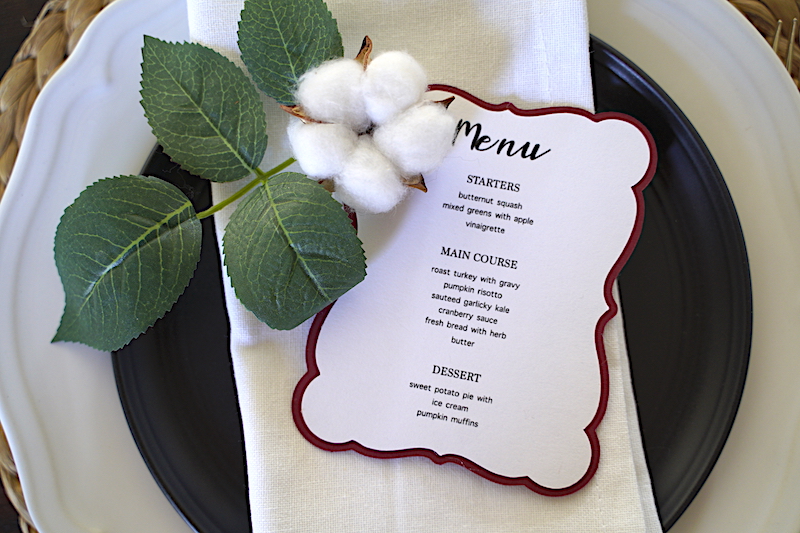 Play with Your Props
So it's a simple setting but we wanted to show you a few different ways to style it. For the first style, I used a small pumpkin (Walmart), some greenery (pulled off of faux flowers) and the menu placed simply over a napkin. But for the second style, I used a little cotton flower (Hobby Lobby) instead. Last, I placed the menu card on an angle. I love playing around with the props.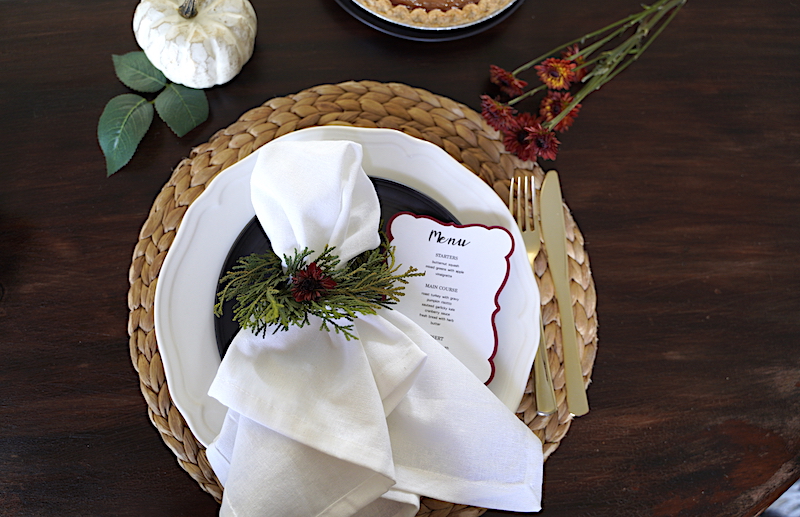 Put a Ring on It
For this last style, I simply added a napkin ring (Target Hearth & Hand) into the mix and a small flower from a bouquet we threw onto the table. We loved the way it came out. See, there are so many options!
Some Kind Words
While I don't think it has to be November to express gratitude, Thanksgiving is a day where we do that. So I want to thank my readers and followers for all of the support I've been blessed with throughout this blogging journey. I love being able to create and inspire through this small space and connect with you all in some way. I also want to share my gratitude list which I keep in a notepad and look at it when I'm feeling doubtful. If you don't do this, I encourage you to do so. I've found that it helps in those times of…forgetfullness 🙂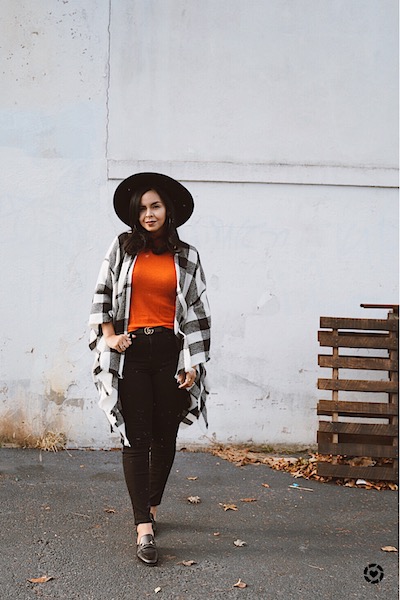 Things I'm Thankful for…
Family- because it's everything.
Good friends- in case you didn't know, I'm a Scorpio and we keep small circles and choose wisely.
Work- though it can get crazy and stressful, I am always thankful to be able to work and provide for my daughter.
Home- it's safe, warm and given me so much. I get frustrated at times with all the projects on our to-do list but I have to remind myself that it's what once excited me and in the end, it's my biggest project yet!
Experiences- oh baby, we've come a long way! And the places we will go.
Past, present, and future- thankful for each and every one for they have all taught me great lessons and are part of my story. And the future gives me something to look forward to.
Happy Thanksgiving!
I wish you all a very happy and healthy Thanksgiving. May your bellies be full and may you find yourself in good company today. I know the holidays can be hard for many but wherever you may find yourself, know that you are loved.