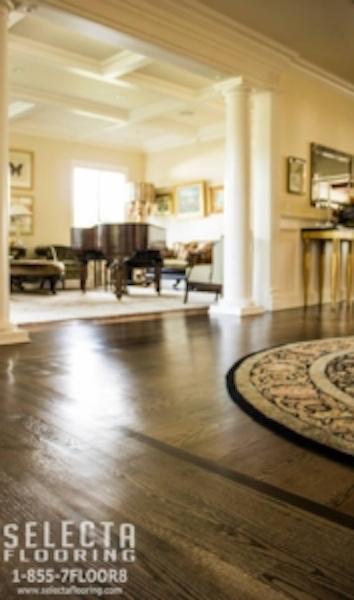 It's one of those details you just have to get right.
When it comes to flooring, you have to know how to pick the right flooring for your home. It's something that will be around for years to come and something you should love.
Picking your floors can be daunting but picking the RIGHT floors that make your space more welcoming, inviting or a show stopper is up to your and your family. You also want to find the correct company to fulfill your wishes, one that you can trust, recommend and feel comfortable using.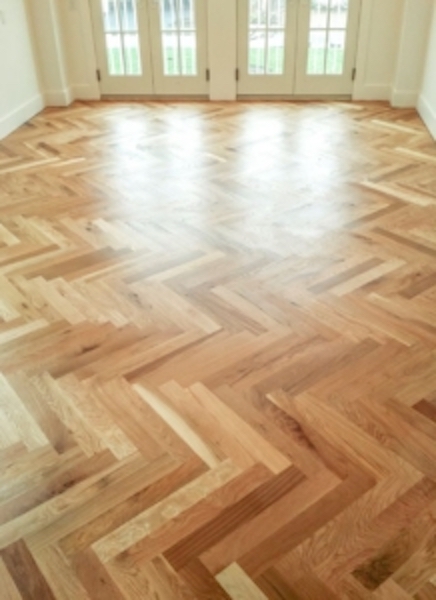 Why Flooring Matters
Being a homeowner, I've learned that flooring for each room really matters. Is it a heavy traffic area? Does the area get dirty or wet? Do you have little ones? Or pets? All of these things matter when deciding on your flooring. You may think you might have your entire life to put on hold when it comes to having your hardwood flooring installed but it truly transforms your space! Making the installation process less overwhelming by working with a great contracting company and working with your schedule. Plus, pricing is essential to fit your budget as well and having proper flooring matters to your home and the well being of your home.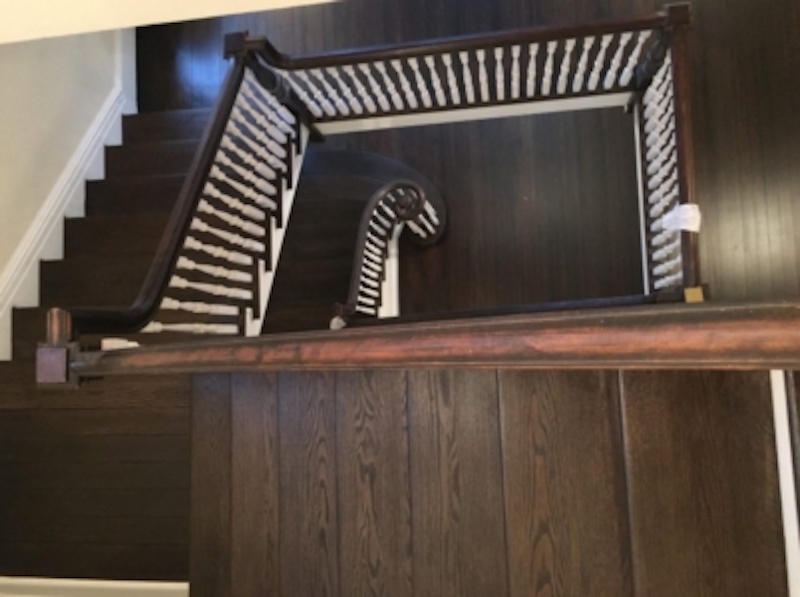 Hardwood Floors are Timeless
Flooring with old wood is something that will never go out of style and offers one of the most versatile flooring choices. Instead of having tiles or other options, hardwood can be refinished to produce a new color or style within your home. Also having this type of flooring matters to keep your floor clean and it's easier to repair than other types of flooring. If your carpet tears you'll have to replace the new carpet for the entire room while if you have a small scratch in your floorboards, you can swap it out for a brand new one.
What's your Style
When picking the right flooring, you also have to consider style. And there are sooo many styles to choose from! Color, texture, and type. And then there's quality, of course. There are so many selections when it comes to picking out your hardwood floors such as engineered wood flooring, laminate flooring or bamboo flooring. You have the option to have red or white oak, mahogany or even Brazillian cherry colors to warm or cool your home tones. In addition to having new flooring in general, there are also eco-friendly wood floors that allow you to increase the value of your home as well. While it's choice on what you want for the style of your home and personal preference, the finish and wood do also can be costly, so choose wisely. 
Related: Bedroom Revamp
How to Pick the Right Flooring for your Home
First, be sure to pick the right people. And what I mean by that is hiring the right company to handle your flooring. Sure, you can try and DIY but I don't suggest it. After wasting time researching, buying tools you don't know how to use and then stressing yourself out with a job that may not get done properly- you'll have spent double. Hire a pro that knows what they are doing and are good at it.
If you're in New Jersey, I suggest checking out Selecta Flooring. They're located in Union County and their friendly, knowledgeable staff will take care of all your flooring needs. Owners Scott and Michael have many years of experience and pride themselves with the work they do. You may have even seen Scott on DIY Network's Man Caves. Scott began working on the hardwood flooring business as a Job Site Manager. It wasn't long before the world took notice of his skills which lead him to the Man Cave which included the renovation of Michael Strahan's dressing room for Live! With Kelly and Michael. 
Their team of installers, sanders, and refinishers are professional and bring you the high-quality wood floors that all customers will love and appreciate for years to come. They also provide each customer with the attention that they deserve and understand how busy a home remodel can be if needed. Another great thing to be aware is all the staff are extremely knowledgeable and are up to date with the latest building codes and know the correct wood and finishes to make your home pop, especially within your unique climate. Let the friendly staff at Selecta Flooring surpass your expectations and provide you with the best flooring service that's offered in the New Jersey area.
This is a sponsored post. All opinions are my own.