What's the best way to vacation? Giving back.
Not only does it make your trip more meaningful but it gives you the opportunity to learn and experience something new. And if you can provide those experiences for your kids, even better. Our first charity mission in Puerto Rico: Manatee caretakers for the day.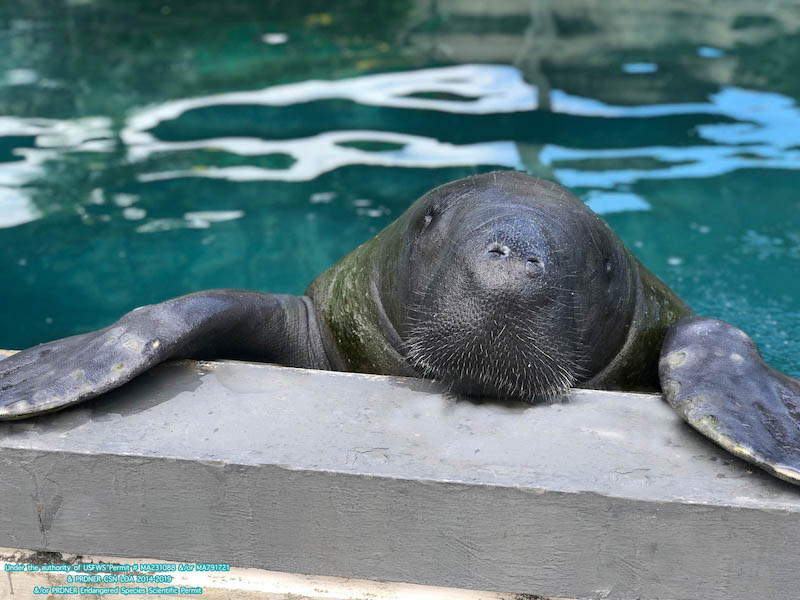 Manatee Caretakers for the Day
I call my daughter a flower child. She's so in touch with nature and animals. And she's passionate about keeping the earth clean and safe. So when planning for our trip to Puerto Rico, I decided to look into any philanthropy work we could do with such things. I discovered experiences that were hosted through Air B n B and found out about one the Centro de Conservación de Manatíes de Puerto Rico located in the Inter American University of Puerto Rico (Bayamón) offers. Basically, you get to be a Manatee Caretaker for the day, learn about the animals, assist and prepare their food, feed them and take pictures with them. It's a social impact experience and 100% of what you pay for goes to the center.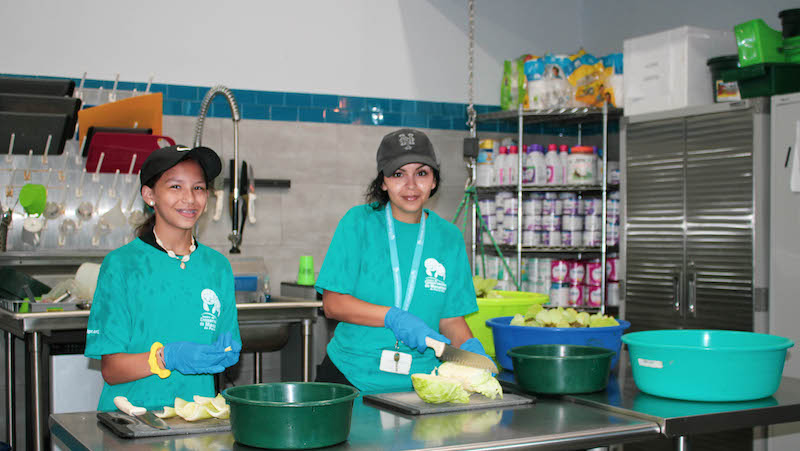 Being a Manatee Caretaker for the day was such a unique experience. My daughter and I got to help prepare food for Guacara, the manatee. I must say, it was quite a feast!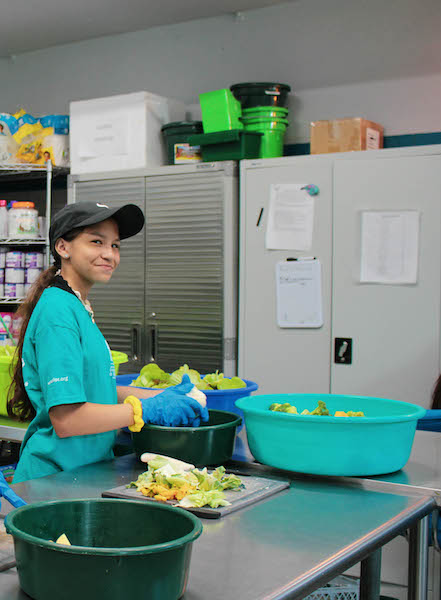 Your Donation
You're probably wondering how much it costs. It's $89 per person and 100% of the proceeds go to the center. Your donation helps fund the center's rescue, veterinary care, rehabilitation, research, and community education efforts on behalf of manatees and other marine wildlife of Puerto Rico. The center also gifts guests with a manatee caretaker tee shirt and keepsake certificate as well as photos they send to you (which I've used in this post) afterward. The experience is totally worth it and you get to help support a good cause.
More Reading: Disney Vacation Budget Saving Tips & Tricks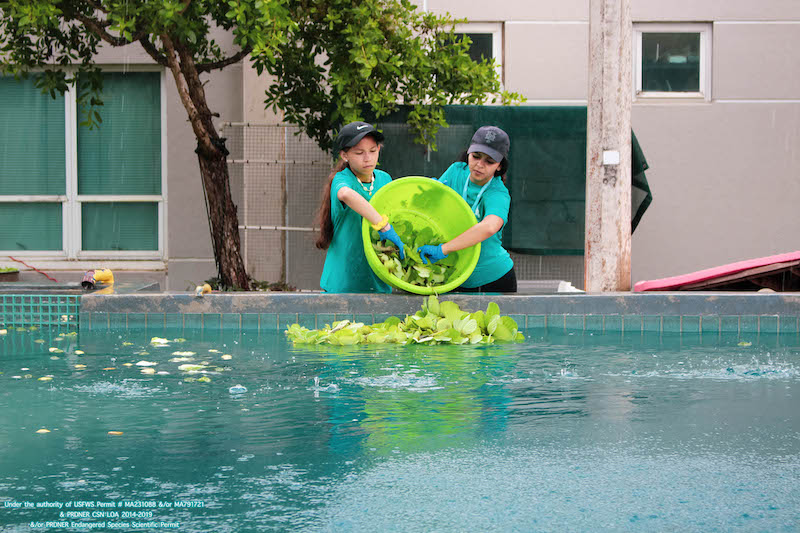 Why Manatees?
They are an endangered marine species in Puerto Rico. The causes of their danger state is a result of direct hunting for meat consumption as well as collisions with boats (which has become more common). The manatees need our help. Because of such places like the conservation center of Manatees of Puerto Rico, these sea creatures have a chance at survival. The staff is caring and dedicate their time to research rescue and rehabilitation. They also provide public education on manatees.
We had so much fun learning about and caring for the manatees. If you care about the environment and the sea animals, I highly recommend this experience. It's great to do with friends, family, or even by yourself. It will only take a couple of hours out of your day and it's an experience you will always remember.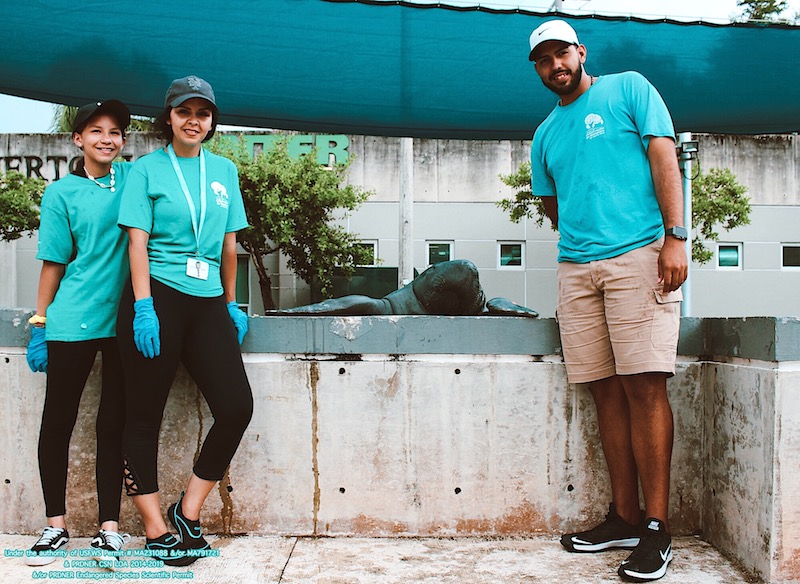 Save the Turtles!
We joke often with my daughter about her passion to save turtles. "Yes, we know- save the turtles!" We will joke when she begins to get fired up about the topic. It's not a funny matter, we're only teasing since she's made us change so many habits at home to help save these adorable sea animals. The conservation also helps save the turtles and you don't realize how seriously injured these animals get until you meet them and hear about their rescue stories firsthand. We met some incredible turtles who overcame serious injuries.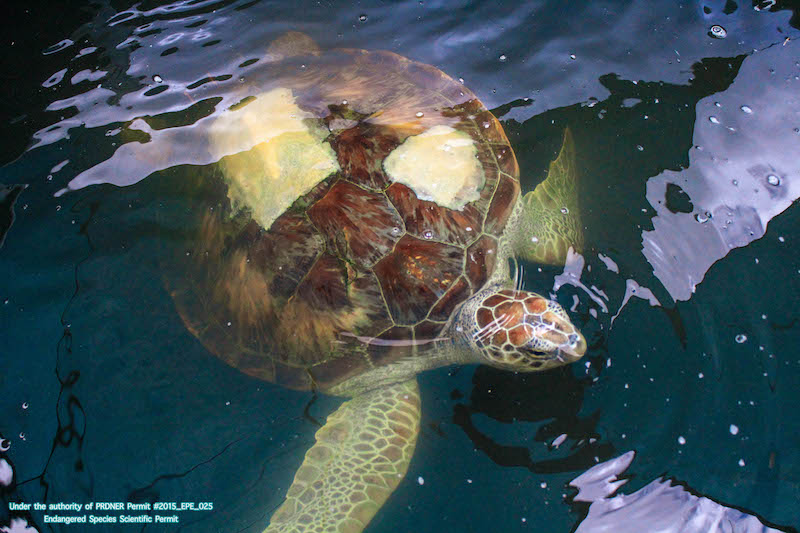 Here's How You Can Help Save the Turtles, too.
Reusable straws– we use stainless steel straws instead of plastic. They're washable and reusable. Keep one in your bag and say no to plastic.
Reusable water bottles– many animals are harmed by water bottles. Plus, they're not even good for you. We like stainless steel reusable water bottles.
Reusable tote bags– ditch all the plastic stuff. Seriously. Our planet is suffering from so much waste as is. When you use your own reusable tote, you're preventing one less animal to get caught up in or swallow a bag.
Shop Sustainable Products Here