Nothing says summer style like a pop of red in your look. I've been eyeing a red statement shoe for some time now and I am so glad I went for it. But first, let me tell you my shopping story. You won't believe the journey to get to these lovelies.
I've had my eye on these red shoes ever since they came out. 
I read and reread reviews to try and determine whether or not these shoes would hurt. I measured my foot and everything. I looked for pictures online. Most women went with the safe nude color but the red just stood out to me. After reading from a few buyers that the shoe didn't hurt and was well made, I decided to go for it. For only..wait for it- $39.99!!! I purchased these lovely red fringe beauties. And they do not hurt- for a good amount of time anyway. Yes, I wish the heel came in a 3-inch version but I am very pleased with this shoe. And no, this is totally NOT a sponsored post. I got these with my own money and guess what? This girl saved $100 that can go toward a dress or a bag or taking my daughter out for kicks- whatever it may be I did not break the bank and when these go out of style, I won't be out $150…just saying 😉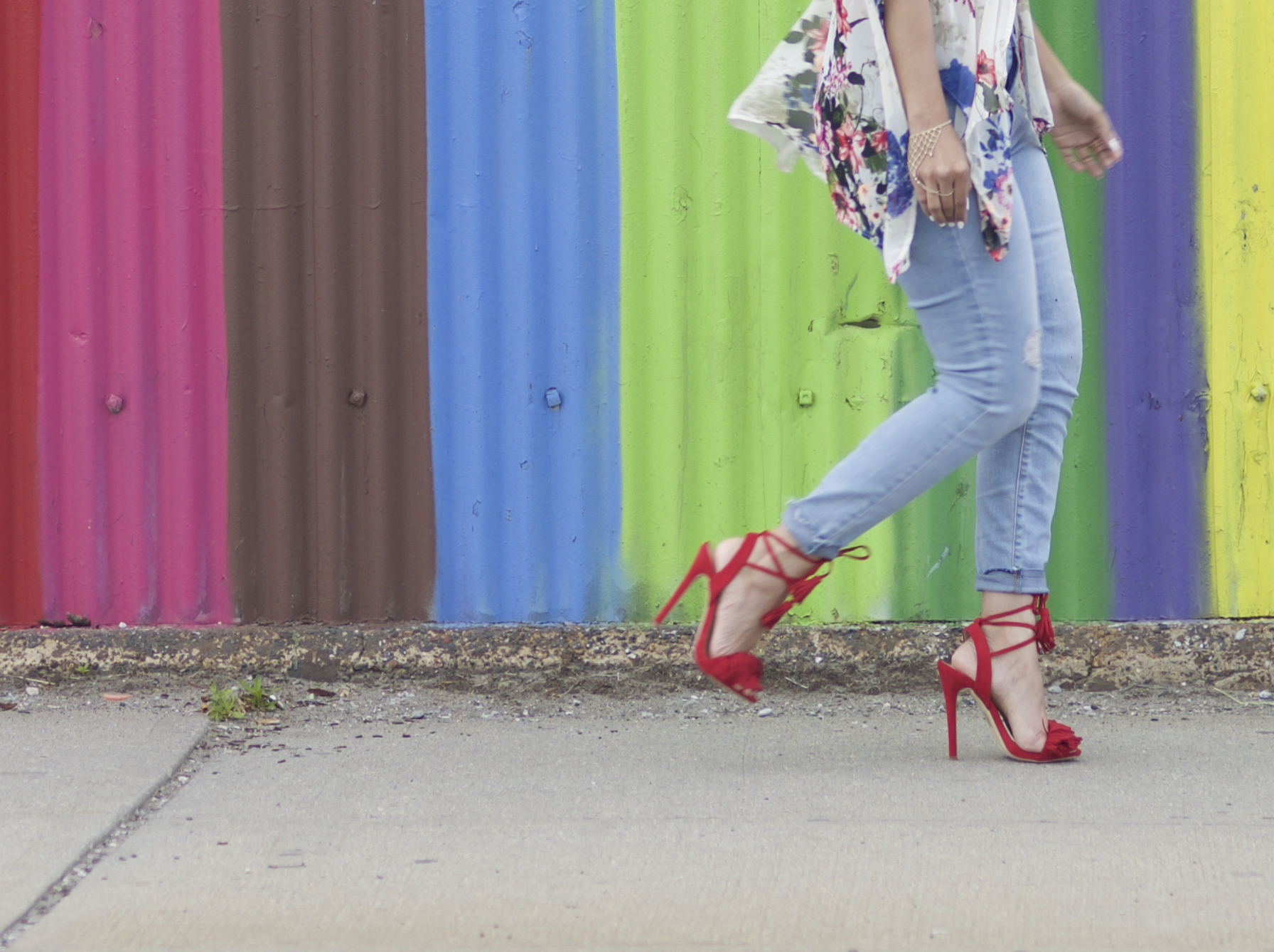 The most popular maker, Steve Madden has been selling them like hot cakes and then there's Ivanka Trump's version, too. Both are a super high 4.5 inches and both are almost $150. Not that I am cheap because I have been known to splurge on splurge-worthy items BUT when it comes to my feet, it has to be worth it. If I plan to wear the item only once, it is not worth it to me. For this reason, I headed to the mall, tried on the shoe by both makers, and immediately put them back. OUCH, and NO THANK YOU. They were narrow, very hard, and flat. If they hurt to try on, imagine after an hour.
That's when I remembered seeing them on JustFab, a website that sells shoes mainly, some clothing.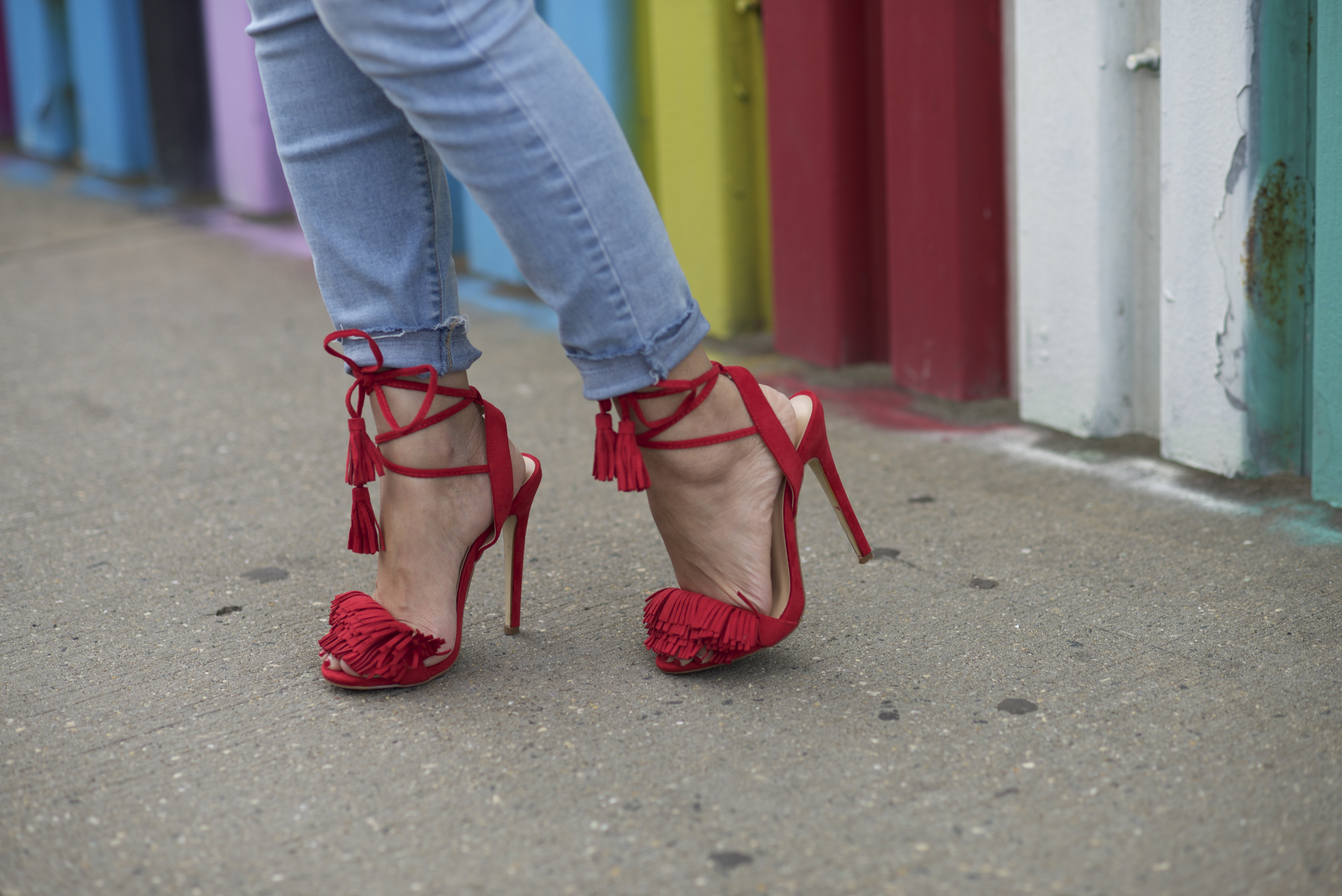 Shoes: JustFab (Tayrey)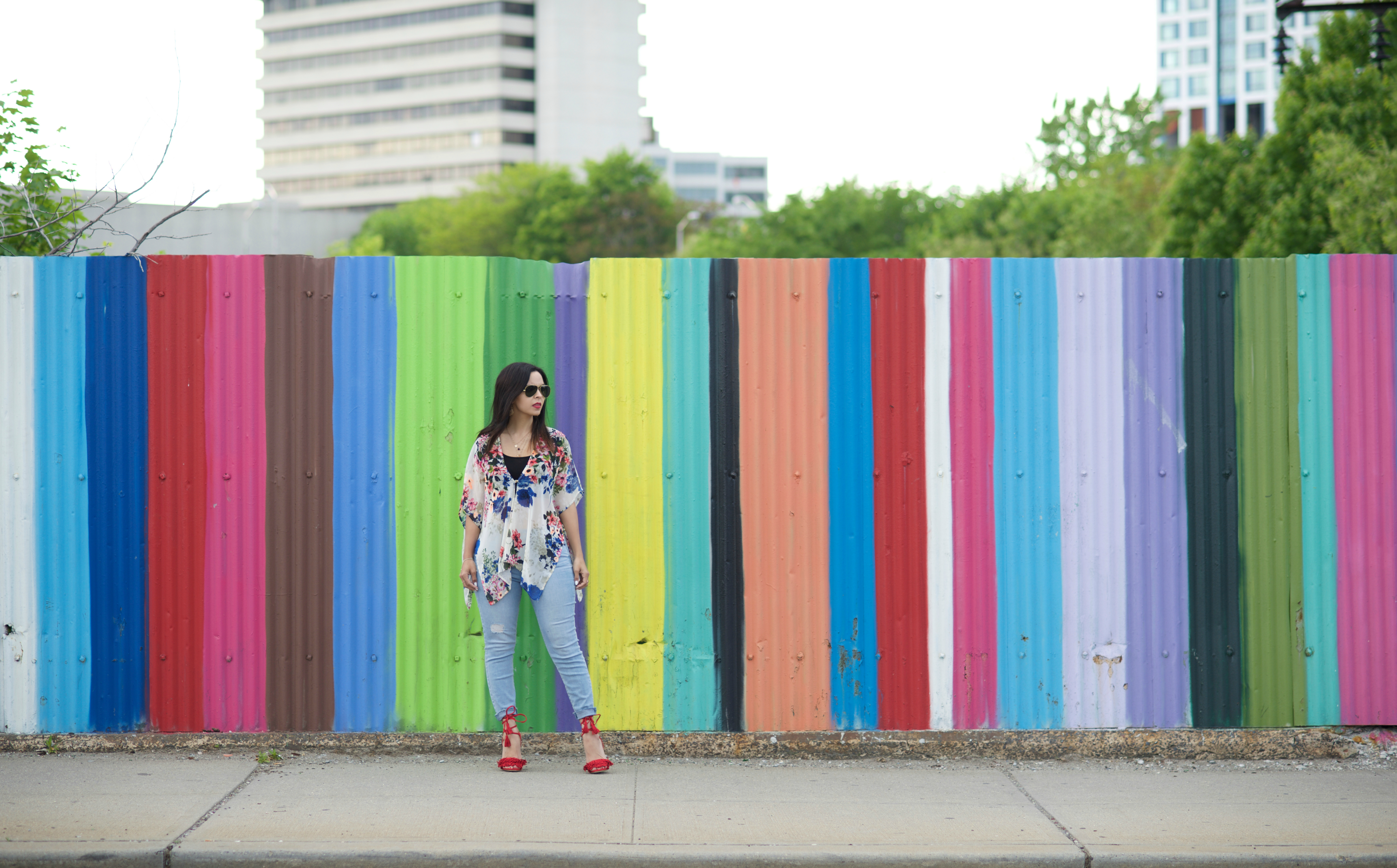 Sunnies: Vintage
Lipstick: Sinful by YoungBlood
Earrings: Forever21
Kimono: similar style
Jeans: Old Navy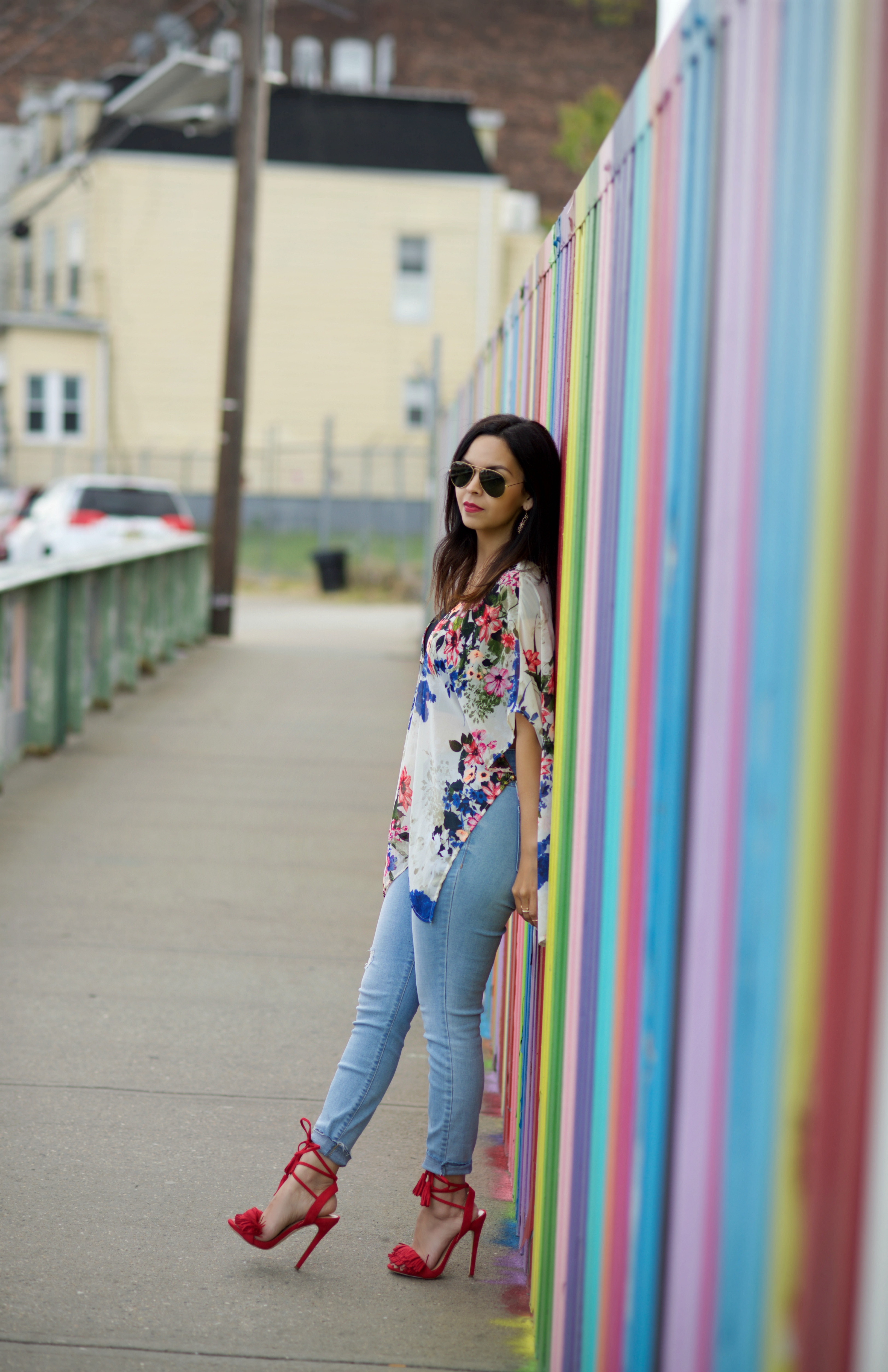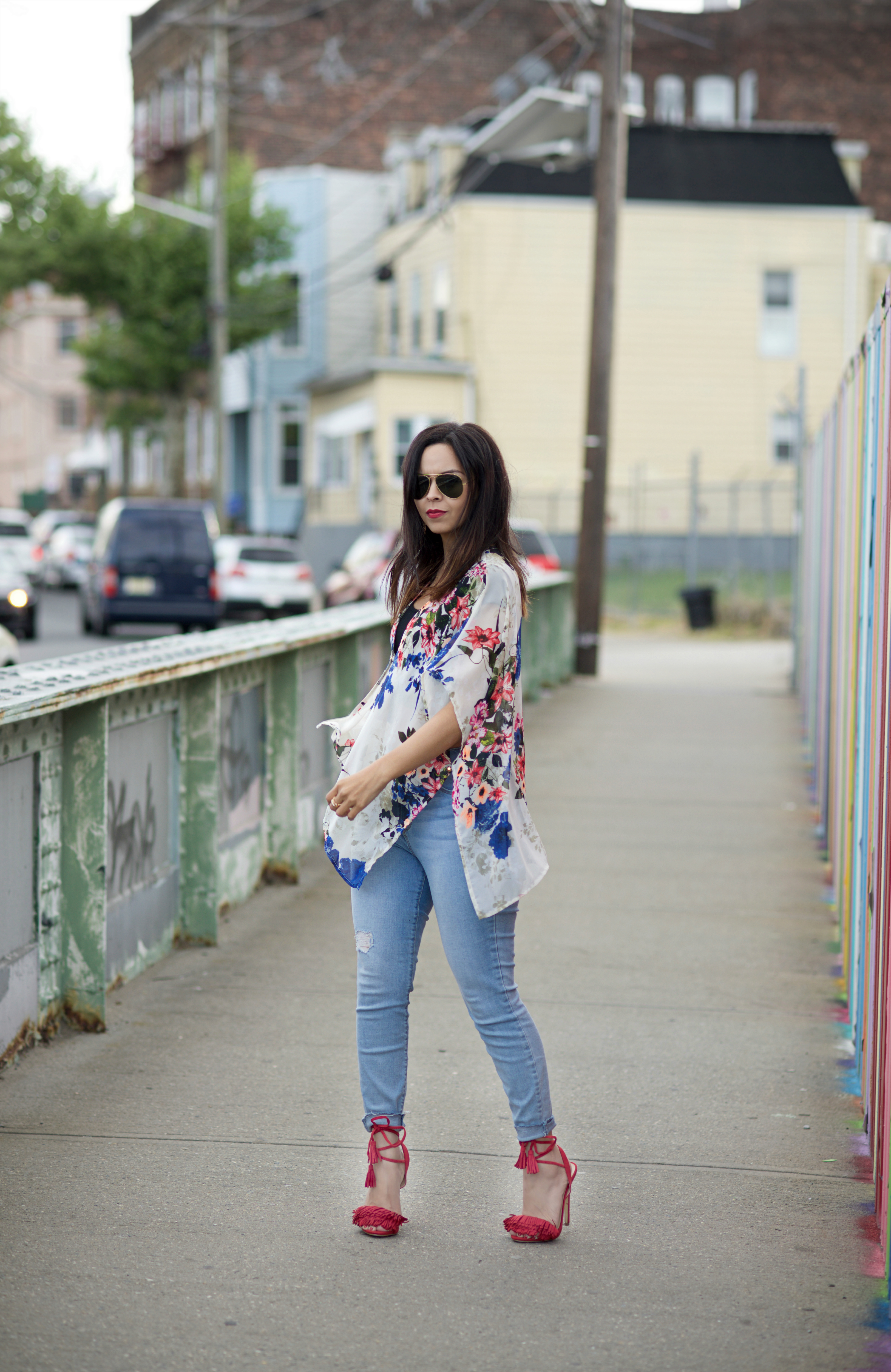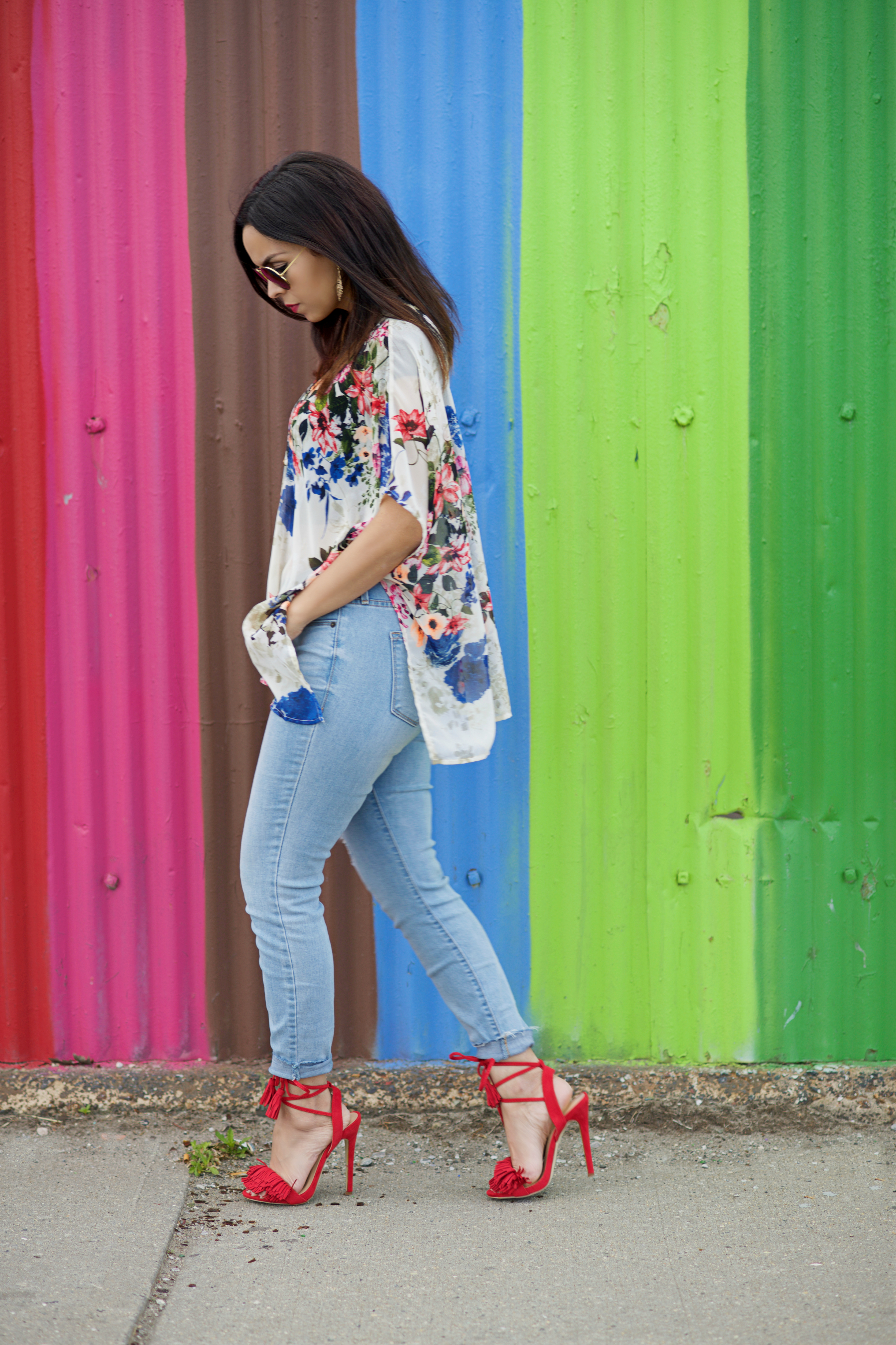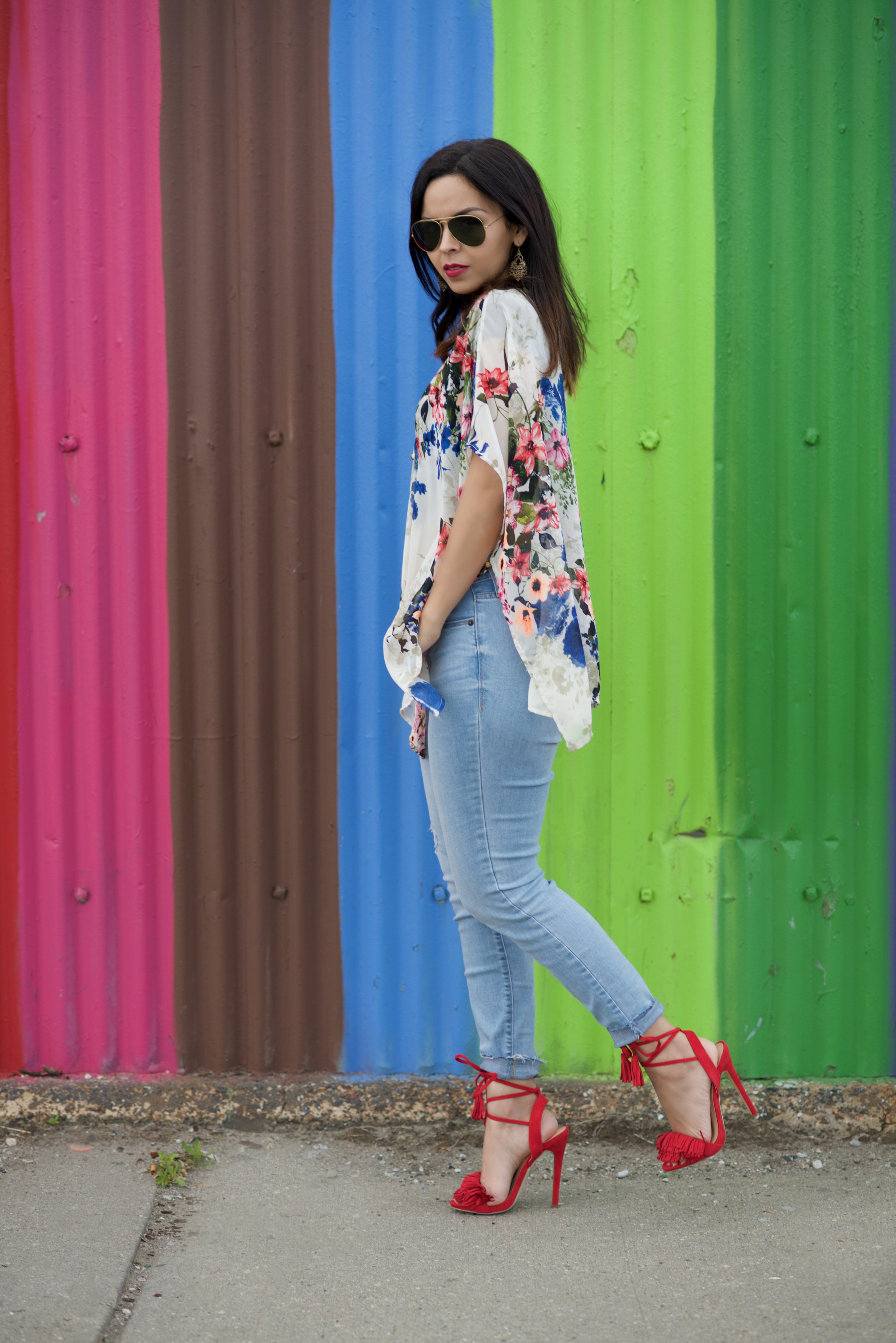 "Don't be scared to walk alone, don't be scared to like it." ~John Mayer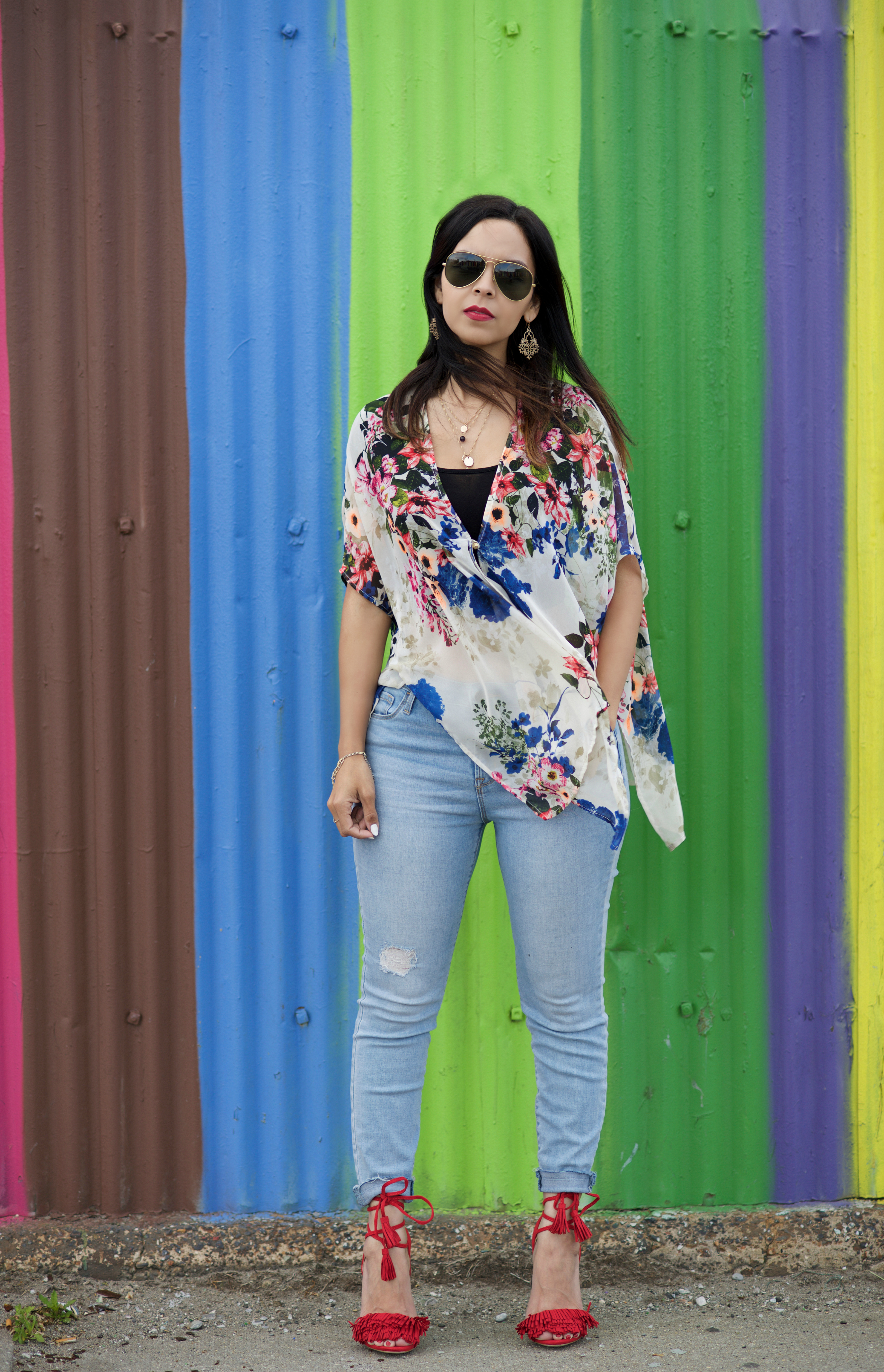 PC: Shot by Dave Riboul, edited by me.
Location: somewhere in Jersey City…