A Spa day is always a good idea and with the busy schedule I 've had lately, it's almost a necessity. This month, I was invited to visit Island Spa & Sauna located in Edison, NJ. It was family day, so I brought my daughter along. We spent the day at Island Spa & Sauna.
Island Spa & Sauna is not your typical spa. It is a 30,000 square feet day spa that aims to revitalize your mind, body, and soul. There are dry saunas made of earthy materials (clay, rock salt, charcoal, and more) all of which provide unique health benefits. Aside from the saunas, they offer spa services including massages and traditional Korean body scrubs or facials. And there is a food court which offers traditional Korean cuisine and juice bar where you can get your smoothie fix on and more.
Visiting Island Spa & Sauna was a fun experience. I love Korean beauty and it was so interesting to see other ways the Korean culture practices health and beauty. When we first arrived, my daughter and I were given a key for our locker and a spa uniform. Everyone at the spa wears a uniform and there are no shoes allowed. You can wear socks if you wish.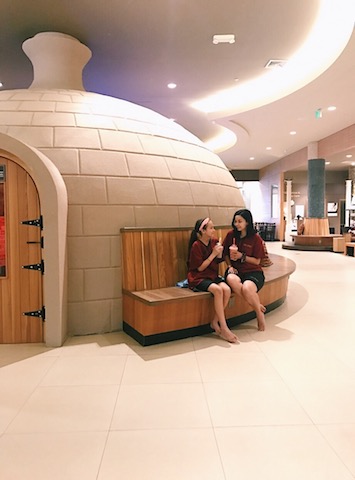 The Saunas
After we got settled in, we started with the saunas. The saunas are very healing, in my opinion. There are different ones that offer different health benefits. Our favorite was the Salt Island- a pure Himalayan salt cave that strengthens your cardiovascular system and increases blood circulation flushes out impurities and releases dead skin cells. Other health benefits include purification of the respiratory system, strengthening of the immune system, and relaxation of the muscles. In addition, halotherapy (salt therapy) is healing for a variety of skin conditions, such as acne and psoriasis.
Although the Treasure Island is the hottest sauna, it was also a fun one. It's engraved with semi-precious stones and crystals that are known to have great healing and calming powers. Liana enjoyed looking at the stones and said it felt very peaceful. She only stayed in this sauna for about 5 minutes because of the heat. When enjoying the saunas, it's important to hydrate and not over-do it if you feel it's too hot. We also loved Ice Island which is the last stop after enjoying the saunas. It helps bring the core body temperature down, closes pores, and tightens the skin. By finishing with the ice sauna, the blood circulation improves.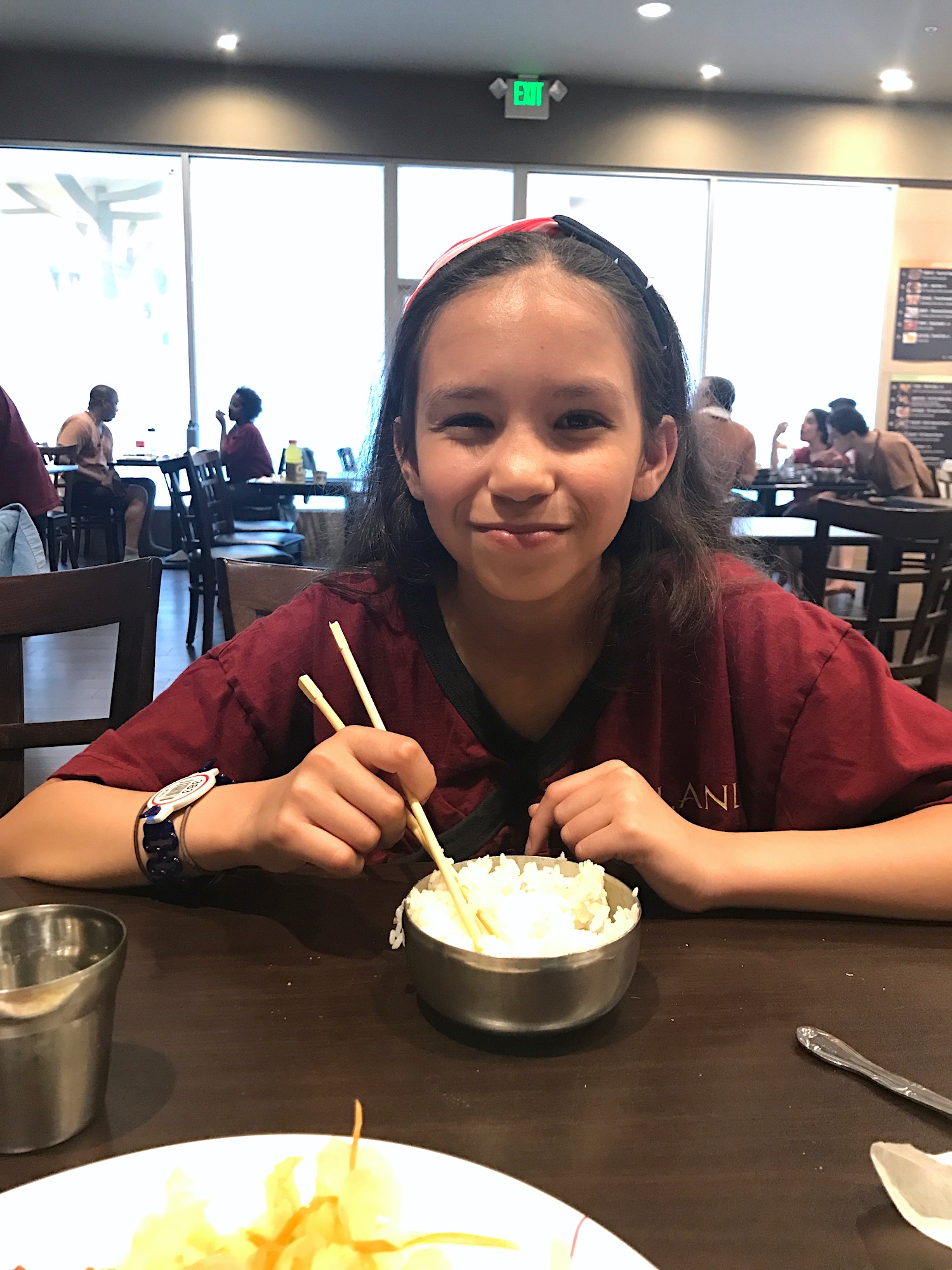 The Food
After a few saunas, we had lunch. The food court offers a great selection of traditional Korean food. We went with their fried chicken and rice. Liana loves using chopsticks, so she was a happy camper. We also tried the Juice Bar later which is also great. Liana had an Oreo milkshake and I had a smoothie. Both were delicious!
We didn't use the baths because it was a bit much for my daughter (it's a nude bathhouse). The baths are very good for the skin, though. There are different ones that renew and keep skin beautiful.
We had a great day at Island Spa & Sauna. It's such a nice, relaxing place. This month, the spa celebrates their 3 year anniversary and have some great specials. Check out their website for more info.
*This is a sponsored post. We were invited to visit Islan Spa & Sauna. All opinions are true and honest.