The Pencil Skirt- a very narrow and straight skirt design.
The pencil skirt is a classic piece that's versatile and can be paired with many different style tops. When GBS Boutique sent me a pencil skirt to style up, I got to thinking…I love a good style challenge! It only made sense to show you how to incorporate some trendy pieces with a classic skirt. The 70's are strongly influencing our fashion styles this season. Plaid was hot in the 70's and so were lace up tops and platform heels. So… here's what I came up with!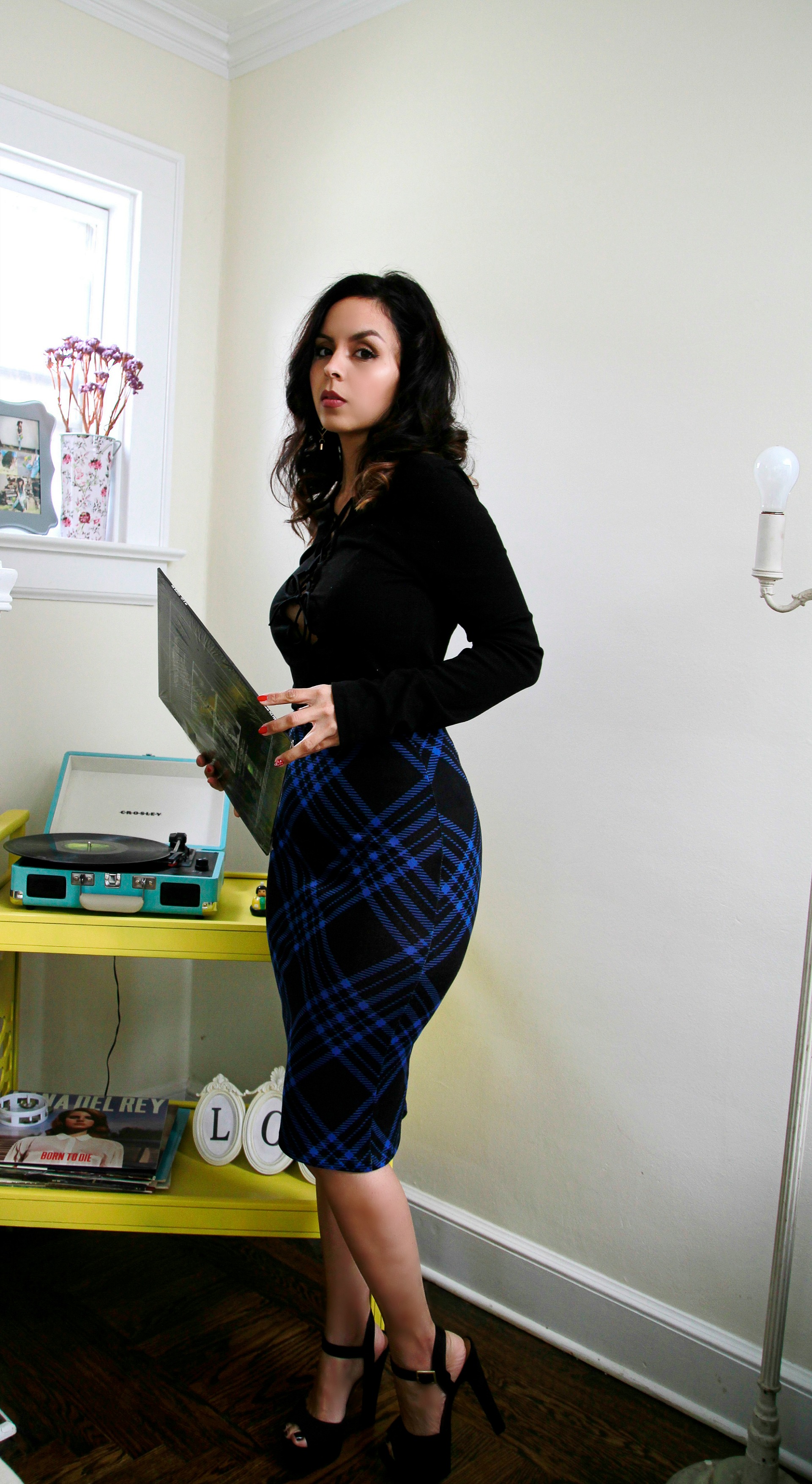 And because this look has some retro flair, I thought it would be perfect to shoot the look in my house alongside my groovy record player 😉
Lace Up Top: SheIn
Pencil Skirt: GBSBoutique
Shoes: Wild Pair Diva
Earrings: H&M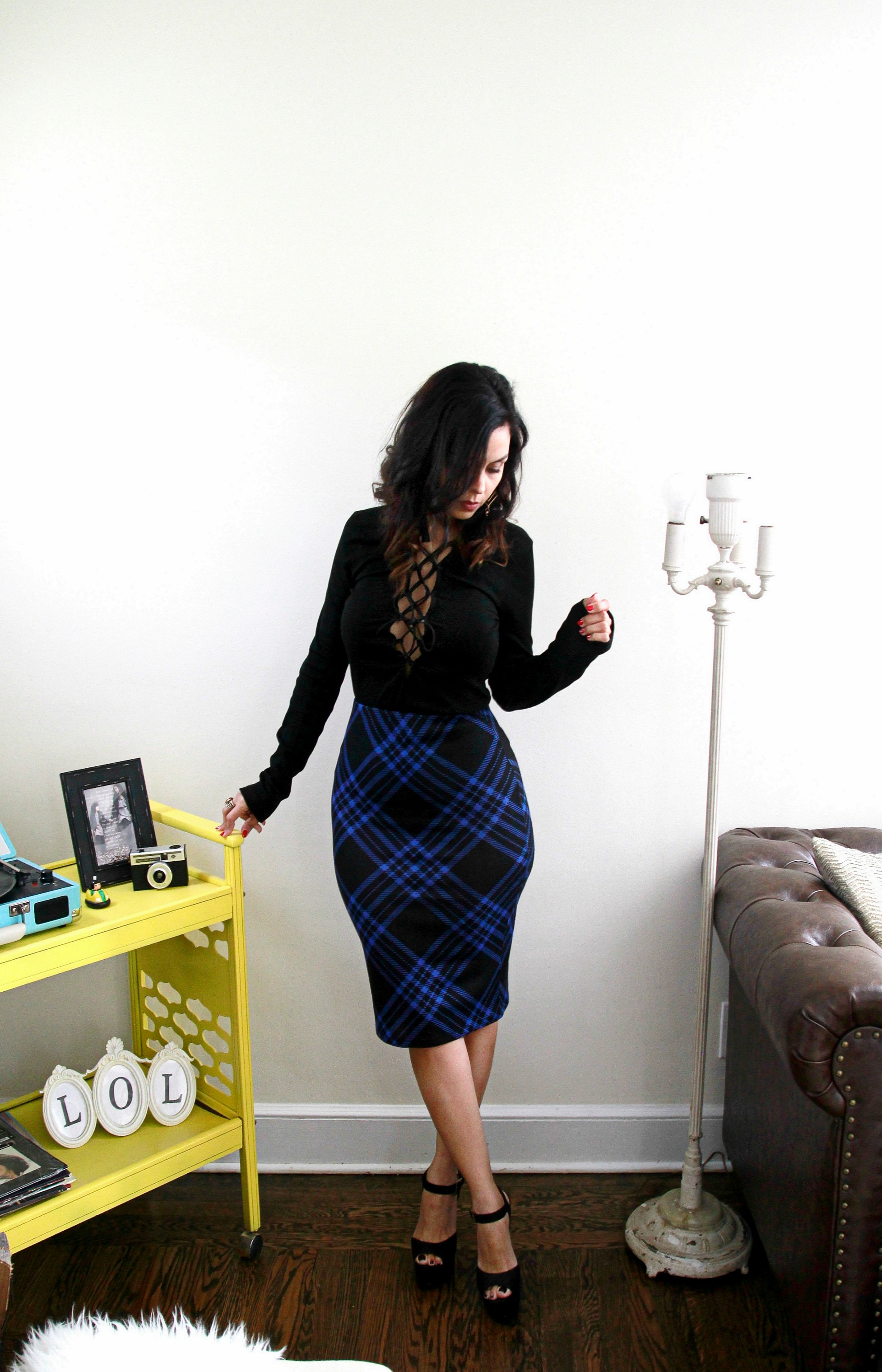 The pencil skirt looks good on most shapes but on a curvy girl like me, it really allows you to show off that hour glass figure. I love this pencil skirt in particular because it's stretchy and when paired with a stretchy top, tends to feel like a dress. Easy to move in and get your disco on!