We're all going through it. Out of focus, out of ideas. Lack of sleep, lack of motivation. You are not alone. So many of my content creator friends have reached out to me for blog post ideas so I thought, why not make a list?
More Reading: How to Start a Fashion Blog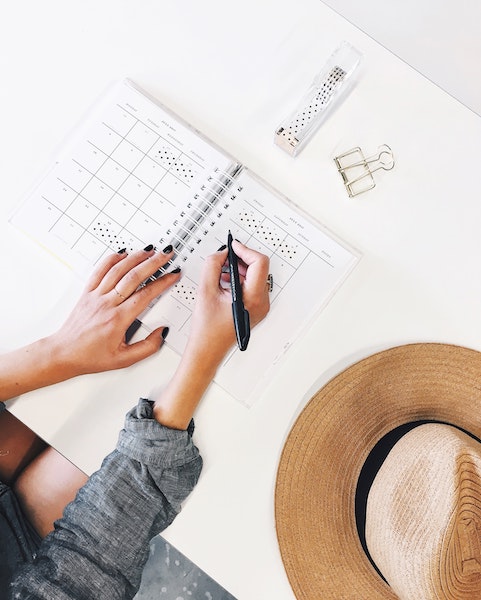 Let's Brainstorm
If you're a lifestyle blogger or content creator, keep reading. I've compiled a list of ideas that cover lifestyle related topics. If you're looking for niche specific ideas, you probably won't find that here…but check it out anyway. You never know, sometimes other ideas draw inspiration 😉
Lifestyle Blog Posts: 25 Topic Ideas
Favorite Podcasts to listen to
Road trip checklist
Road trip safety tips
10 IG accounts you love to follow
10 YouTube channels you love to watch
Travel guides (to places you've been to)
Back to School must haves list
Favorite skincare product roundup
Favorite makeup product roundup
House cleaning hacks
Cleaning tips for the car
Seasonal reading lists- what books you're reading
A favorite recipe (or a few)
Your favorite Etsy shops and items you've purchased
Your daily workout routine
Ways to de-stress
How to style something in 5-10 ways
The season's upcoming trends to watch out for
Dog training hacks or tips
Money management tips
Style an outdoor dinner at home (tutorial)
Home decor DIYs or ideas
Organization tips (you can do a series per room)
Closet makeover
An about you post- a list of 25 things your readers may not know about you… or a Q & A post answering their questions from a poll you conduct!
I love coming up with new ideas for lifestyle blog posts. Not only are they helpful and informative but as a blogger, you can always repurpose and repost later on when you need to. You can update and upcycle. These types of lifestyle blog posts are considered "evergreen" stories. Remember to give your readers good, inspiring information so that they can try out your suggestions and give you feedback. The best feeling is when a reader reaches out to thank you for your suggestions!
I hope these lifestyle blog post ideas have inspired to get you to create fresh new content. Let me know if you use any of these ideas, I'd love to see!