It's picnic season, are you ready? One of my favorite activities during good weather is arranging a picnic. Actually, I always have a picnic blanket in the car just in case. So if you're new to this, don't worry – I've got you covered!
*This post contains affiliate links. All products mentioned are tested and approved by me.
More Reading: Vintage Floral Dress: A Picnic in the Park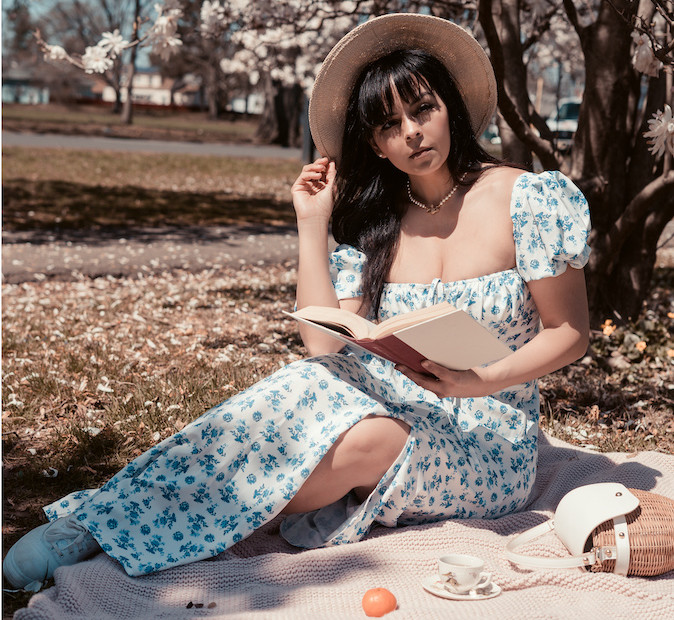 Let's begin with a couple of checklists
You read that right, a couple. One is for the food and the other is for… all the things. Keep in mind that these checklists are simply for inspiration. Of course, create your own unique ones- but look to these as a guide.
Food to Pack
Drink(s)
Fruit
Cheese
Crackers
Sandwiches (or any main course)
Breadsticks (or chips)
Dessert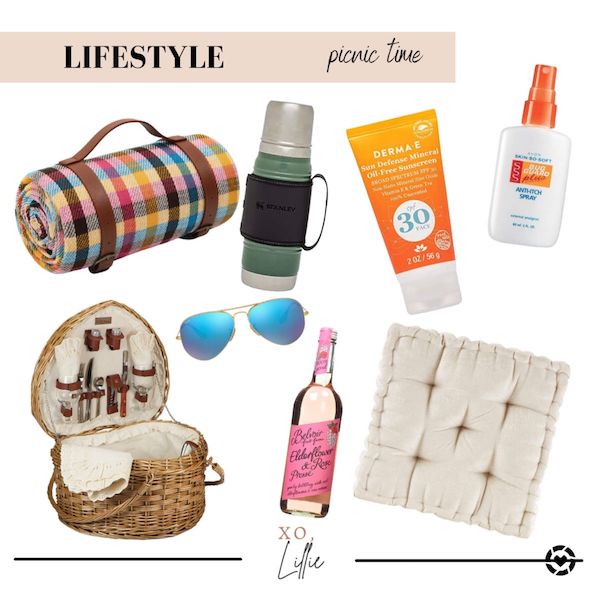 Picnic Items to Pack
a basket (or cooler)
Utensils
Napkins
Cups
Plates
Wipes (to clean your hands, face)
Bug Spray (or a citronella candle)
Pillows (to sit on)
Thermos (for hot or cold drinks)
Bluetooth speaker (for music)
Pick a Spot
Now that you've got your stuff together, it's time to pick a good spot. I like to places that offer nice views but are shaded. The last thing you want to do is sweat while you're eating. If there's no shade, you may want to pack an umbrella. And don't limit yourself to parks. You can plan a picnic on the beach, on a rooftop, in a garden, a baseball field… think outside the box.
Happy picnicking!
No matter how you picnic, of course, all that matters is that you do it. Get outdoors, soak up some vitamin D and connect with your family and friends (or go solo). My favorite part about having a picnic is just enjoying nature. It sure does the mind and body good ☺️