Have you been wanting a change of scenery?
Is your work offering a position that you can't turn down but the only downfall is that it's a place where you have to uproot your entire life? It can be quite a challenge to move and start over somewhere new. If you have a family, it can be an even bigger challenge to get the entire family to move, especially when you are doing so from one state or even country to another. You'll have a lot to think about from finding a new home to making sure that your family has a smooth and easy transition.
More Reading: How to Dry Clean at Home with Dryel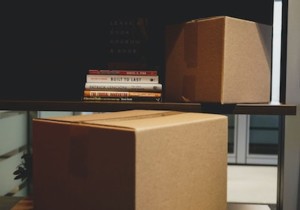 Is your head spinning yet? Not to worry my friend.
When you are thinking about such a big change, you'll want as many moving tips as possible to make the planning and the move less stressful. Below are some tips to help get you moving (see what I did there?).
Get All of the Information – One of the biggest factors you'll want to consider when you move is gathering all your information on how the process works before you even begin. You'll need to get information on how you'll move your belongings either by sea, air, or road and what makes the most sense in your budget. You'll want to create a list of what items you'll want to move, donate, or give away to charity. Below can also help with this too.
Purge- This is a great way to help get rid of items that you don't want to come with you to your next home. Purging items also is a great way to help bring joy to someone else either through a garage sale, selling your items on the Facebook market, or donating them to your local Goodwill or Women's shelter. Ask your local church if they are taking any donations as well. The less stuff you have to move might be for the better. Before you pack everything up, however, make sure to check all the pockets and small handbags for any extra valuables or money you might have left behind.
Hire The Experts– Once you know what you want to come with you it might be a good idea to take some pictures of those items so you have a record of what is coming with them. It also helps to keep track of the amount of space that each item takes up so you know what might be able to fit where in your new home or apartment. Another thing to consider is who is going to be moving these belongings. Let's say you have a large piano but it's too heavy for you to lift. If you're in New Jersey, I can help! All In One Moving and Storage is the one to hire for the moving job. Not only are they able to carry and lift all the heavy boxes for you but they also are one of the best for moving and storage in New Jersey. Wouldn't it be better to kick your feet up and know that these professionals have everything under control while you work on other things? Believe me, if you are wanting to keep your anxiety and uncertainty down, hiring a company to help you is the way to go.
Talking To Your Kids– Moving is a stressful time for everyone involved. If you have kids, this is a good time to talk to them about why you are moving, where their new school and home will be and how they are feeling about everything. Depending on your child, this might be a big transition for them, especially those who are already having separation anxiety issues. So it's best to get them mentally prepared. If you are not moving super far away, my advice would be to visit the new school ahead of time, get them to know their new neighborhood, and see if anyone is out when you drive by. Introduce yourself and your family to them so that when the move does come, it's not as scary because the unknown is taken out of the equation. It's also best to talk to your children about why this is a good thing for the family and stay positive in your response to them. Make it seem like a new adventure and a new place to get to know and make new friends. If you are excited and upbeat, they will hopefully follow your lead.
Moving can be scary for all parties.
Be sure that if you are taking the time to move properly, that you do your best to not stress and that you are getting everything you need out of the situation. With a little preparation and planning, the move for your family should be as easy as it can be. Try to stay optimistic and flexible as things do happen at times. Moving could be the best thing that ever happened to you and your loved ones, as long as you set your foot forward.