My daughter and I just love chocolate. I mean, who doesn't? So, when we stumbled upon the Chocolate & CIA shop in Punta Cana, we had to find out what was inside! If you're visiting any RIU resort in Punta Cana, this is a must do for your list (if you love the cocoa anyway). This fun gift shop offers workshops for both children and adults. It's a fun hands on learning experience for everyone. Not to mention, it's only $15 and worth every penny.
First, I have to say the staff there is so nice. They are welcoming and make you feel at home. The first evening we noticed the shop, we walked in and they were closing but they still offered us samples. We told them we were interested in the workshop but that we didn't get back until almost closing time. No worries, come and we will do a workshop was pretty much their response. You see, the following day after that, we'd be leaving so it was our only chance to do it and they were so accommodating.
Our teacher was Milka. She was great with my daughter. Liana loves cooking and baking (and chocolate) so she was very excited about the workshop. Milka explained the history and importance of the cocoa beans throughout history to us. It turns out that the Dominican Republic has one of the world's largest organic farms that produces cocoa. And they export to major brands such as Godiva and Nestle to name a couple.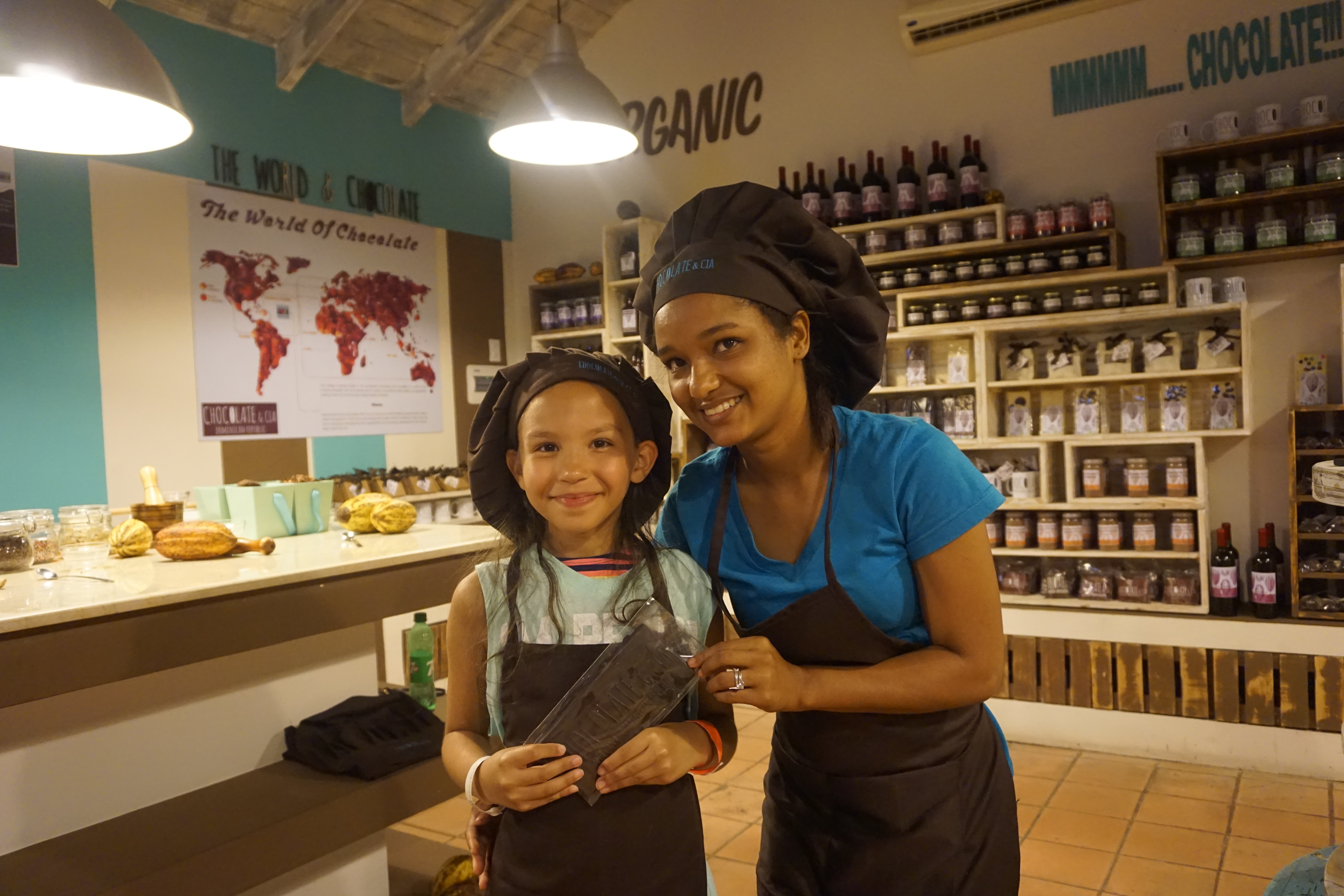 After some history, we learned where the magic beans come from- a fruit pod! So… does that mean chocolate is actually natural and healthy?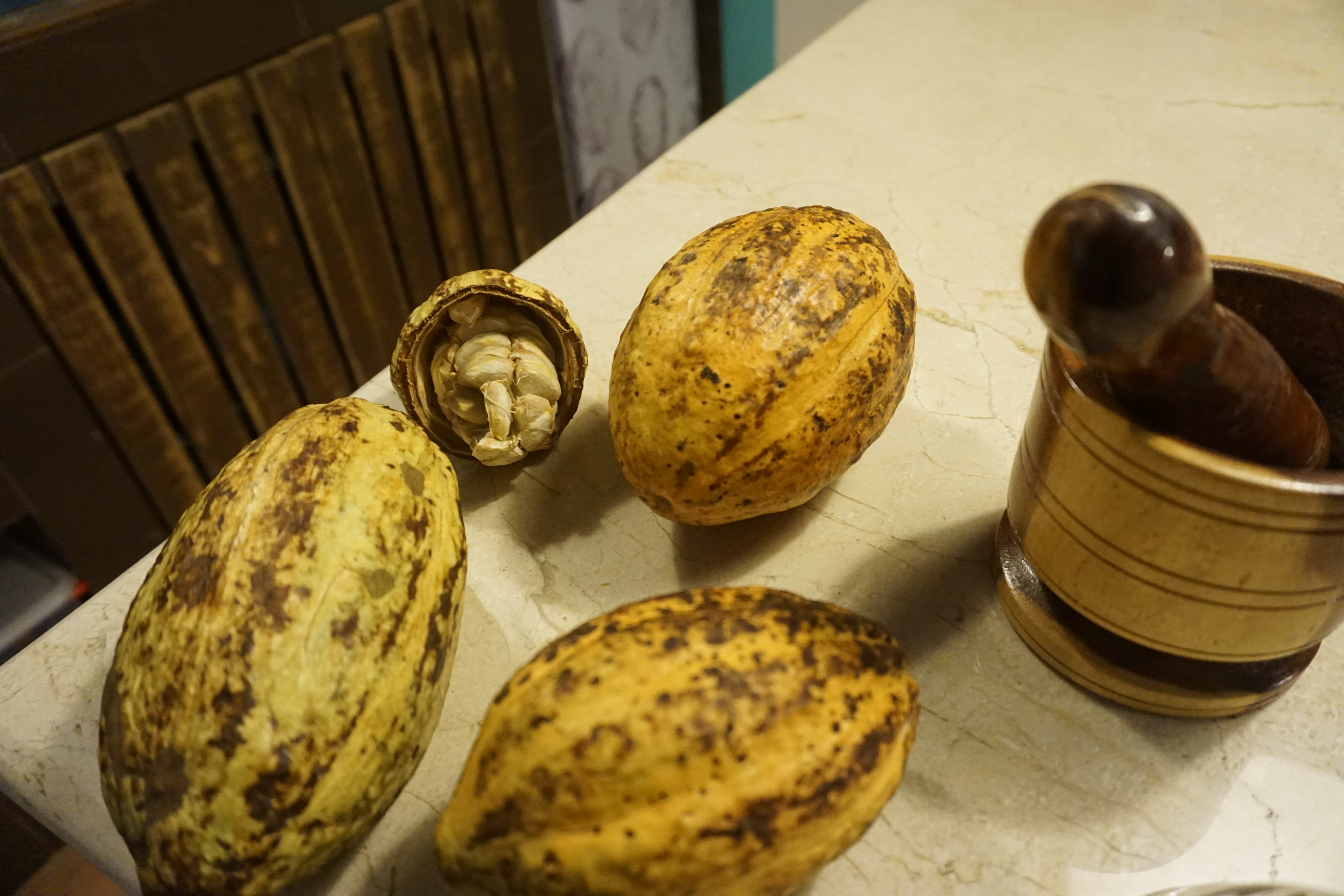 First, we plucked the cocoa beans out of the fruit pod.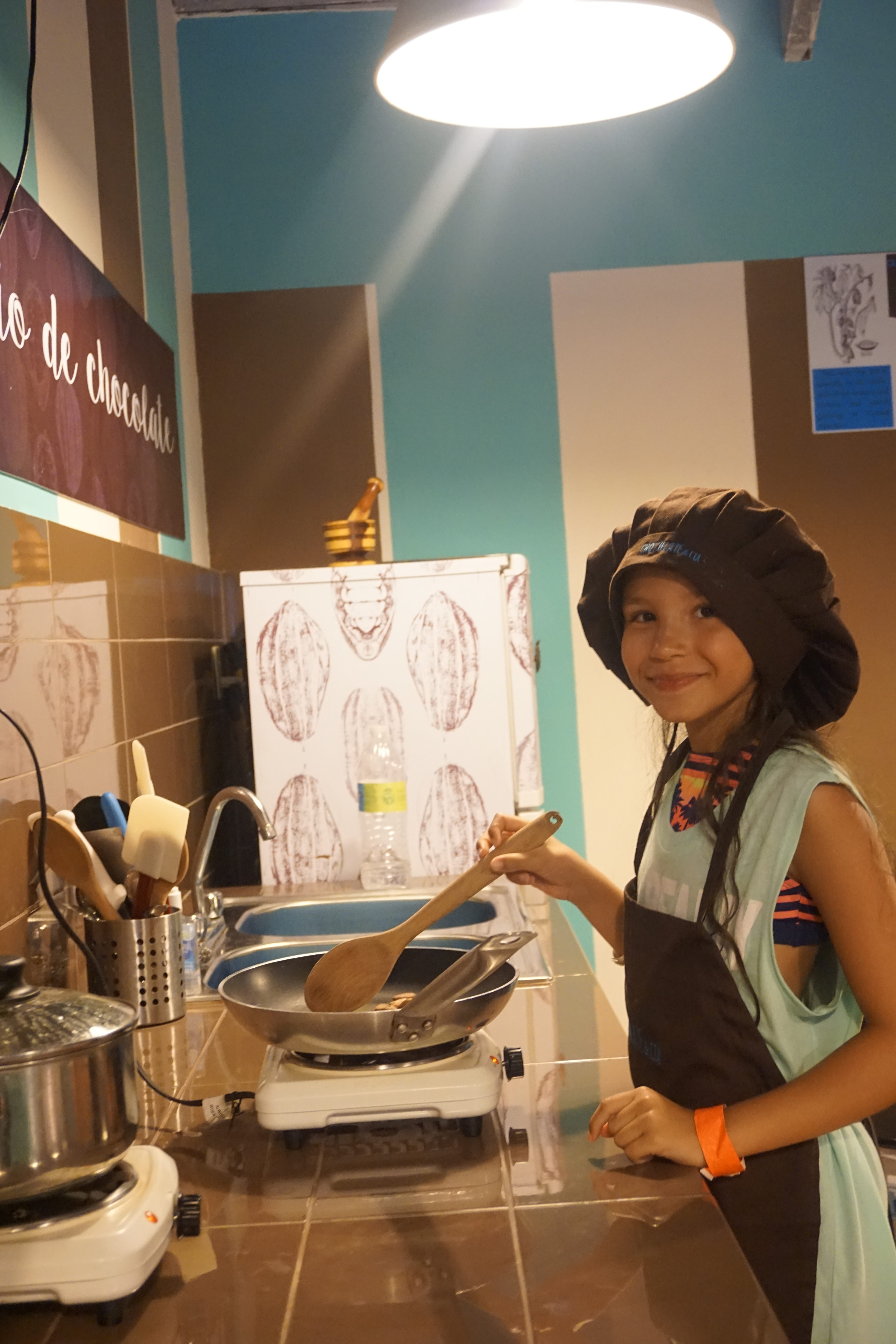 Next, they got heated up. After that, they are placed onto the shop's special cooling counter where we then had to remove the shells one by one. Milka explained that this was how things were done in the past but now there are factories and machines that make the process much quicker and easier. The sweet smell of cocoa filled the room, it was just yummy.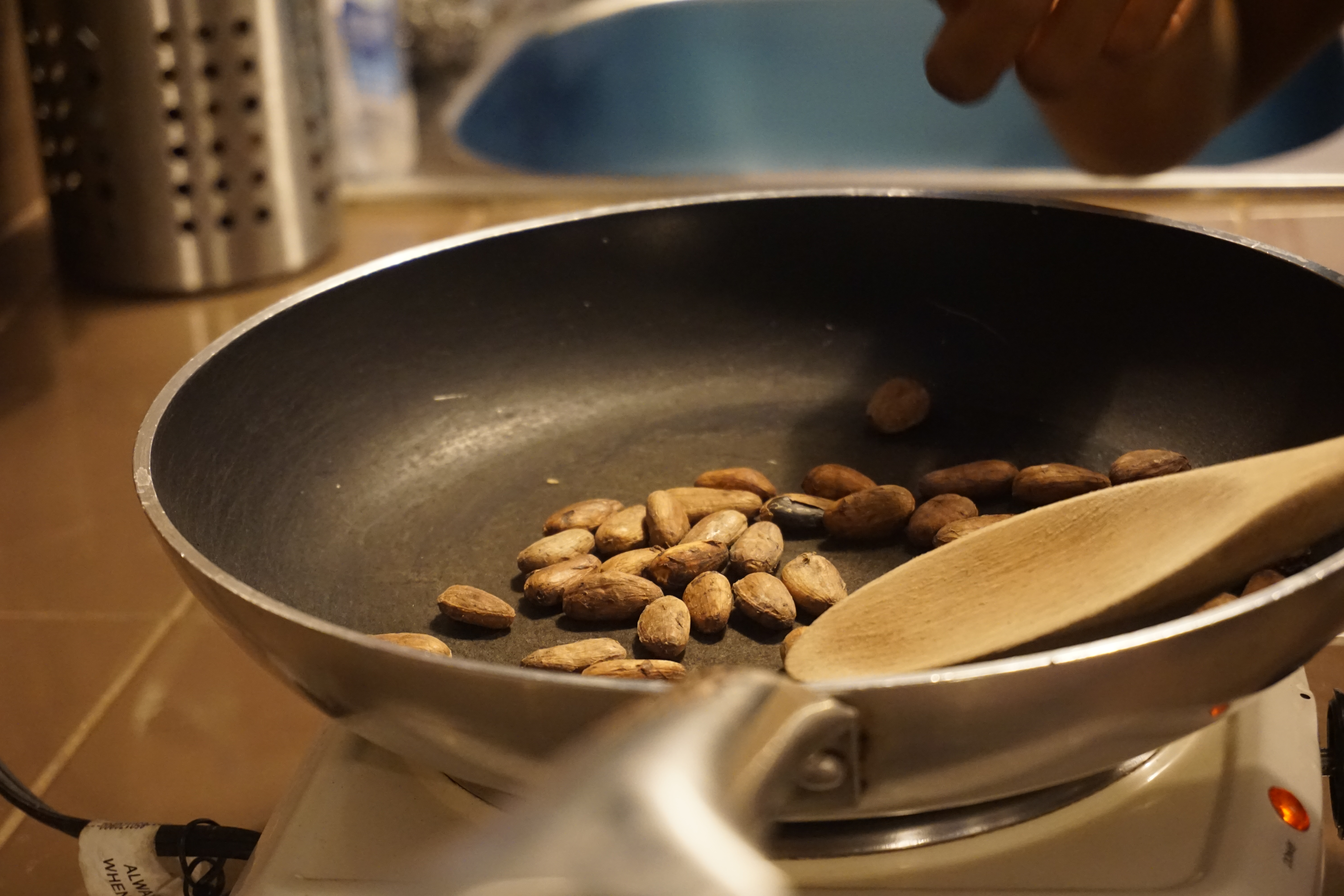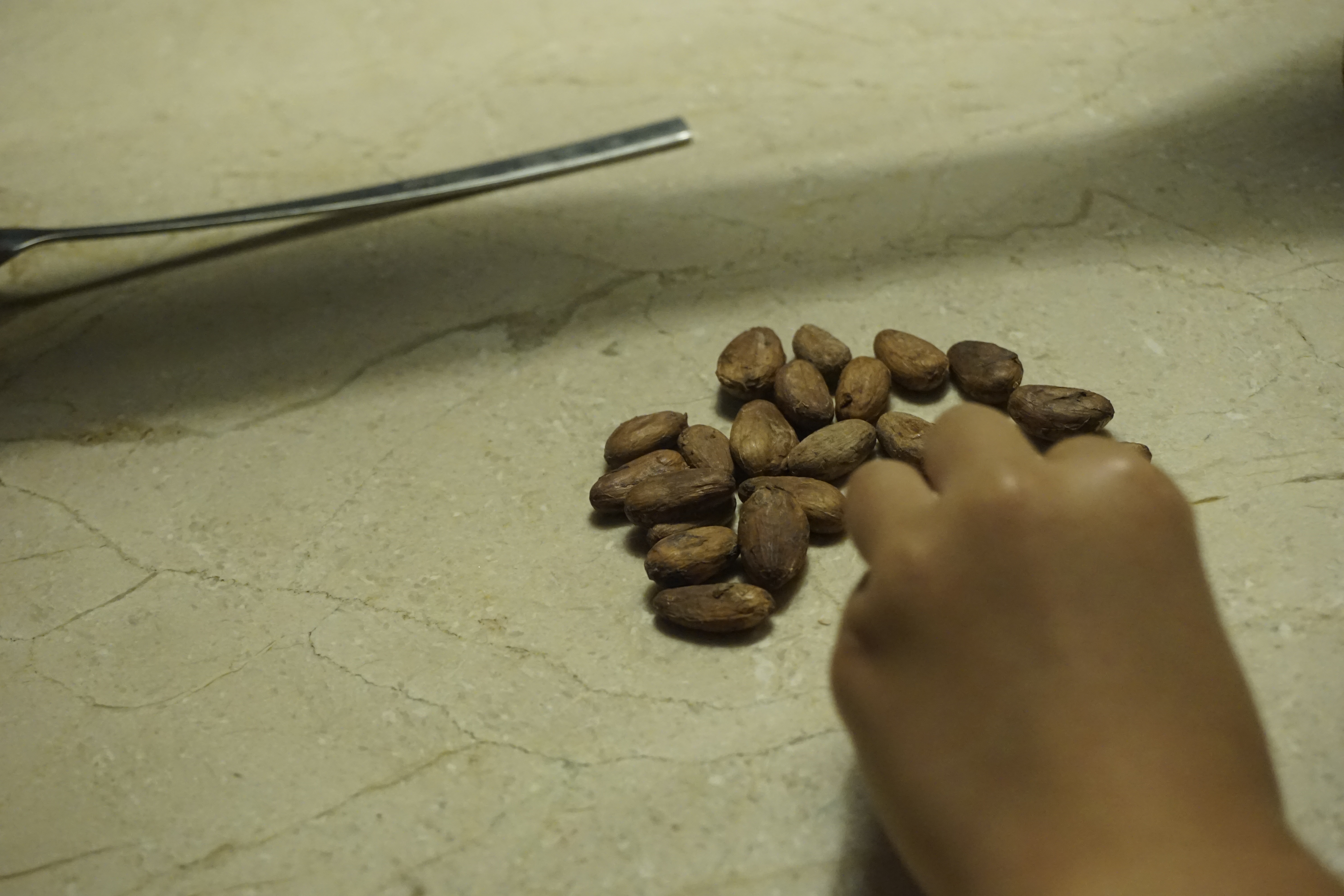 Once we peeled the hard shells off, the inside of the beans were placed into a diffuser to make organic cocoa tea.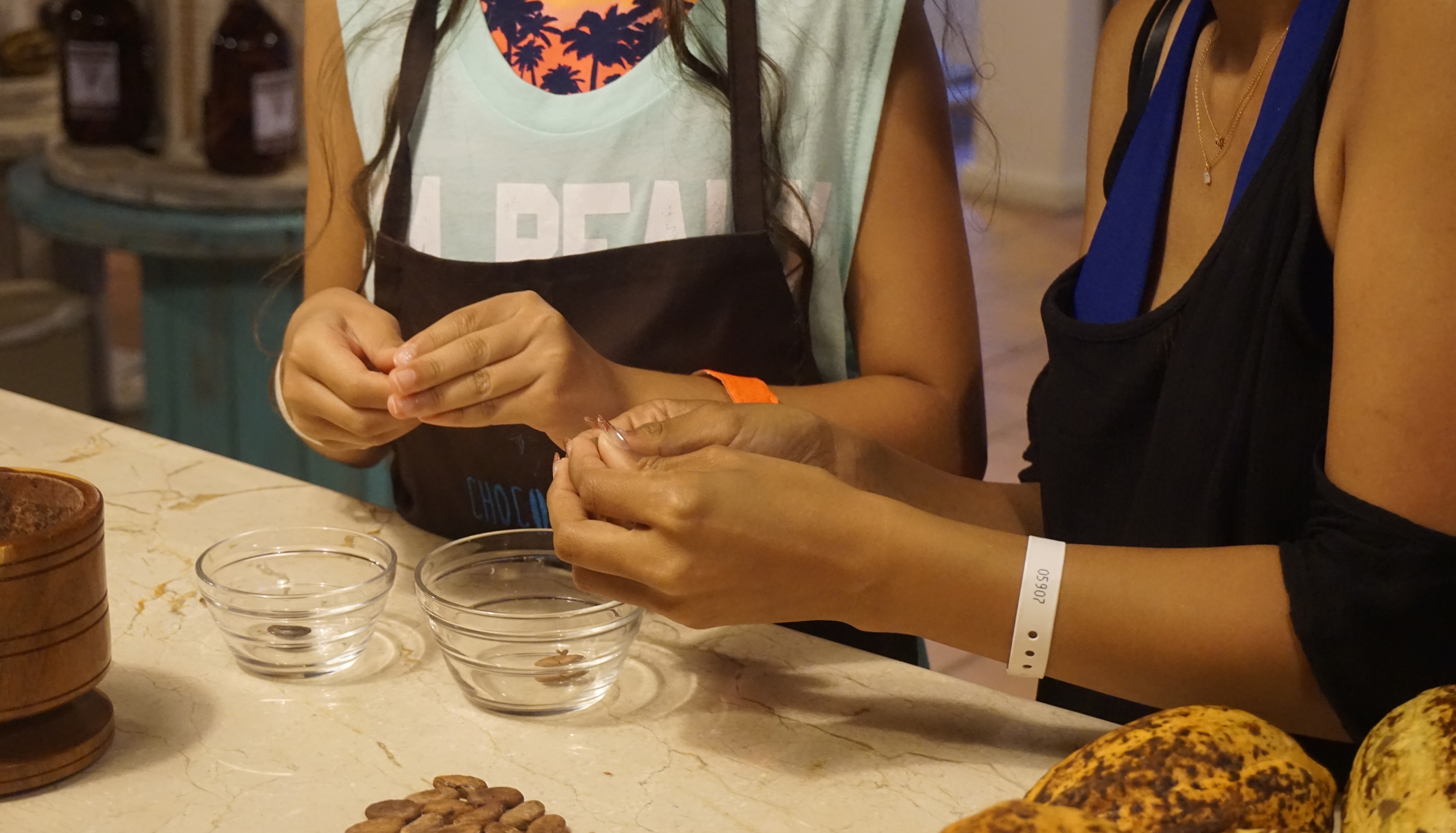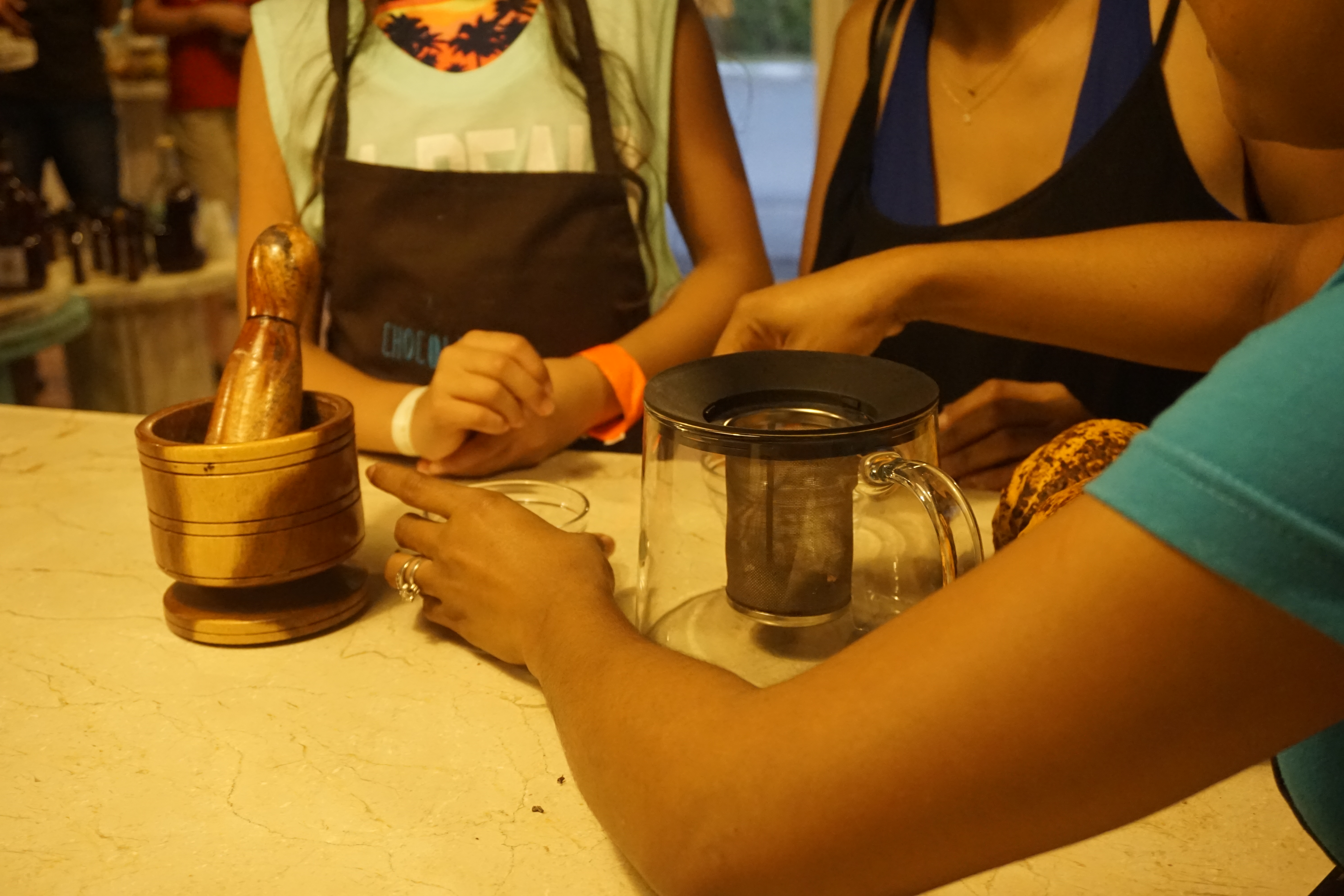 We added cinnamon stars and sugar to sweeten. It tastes amazing!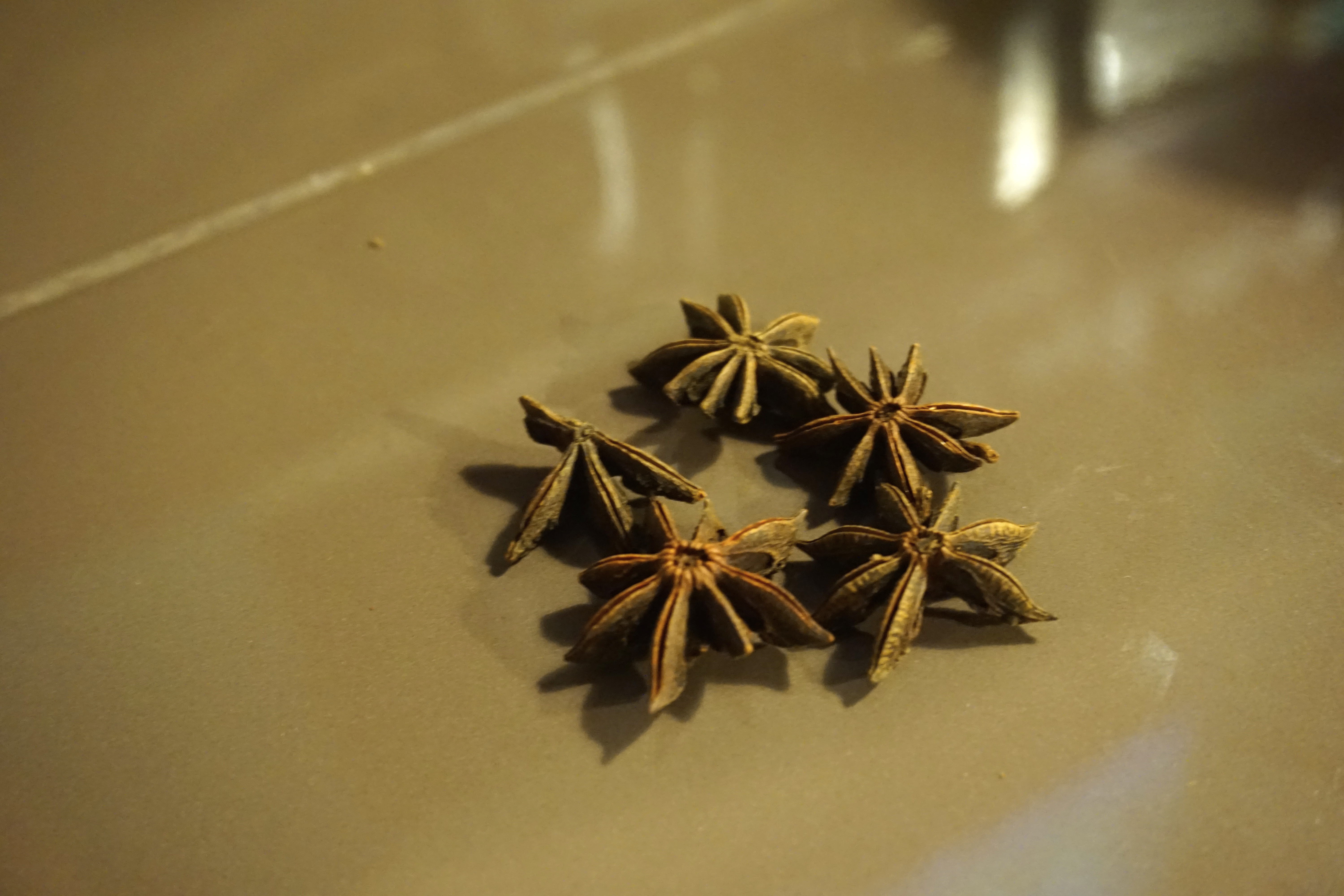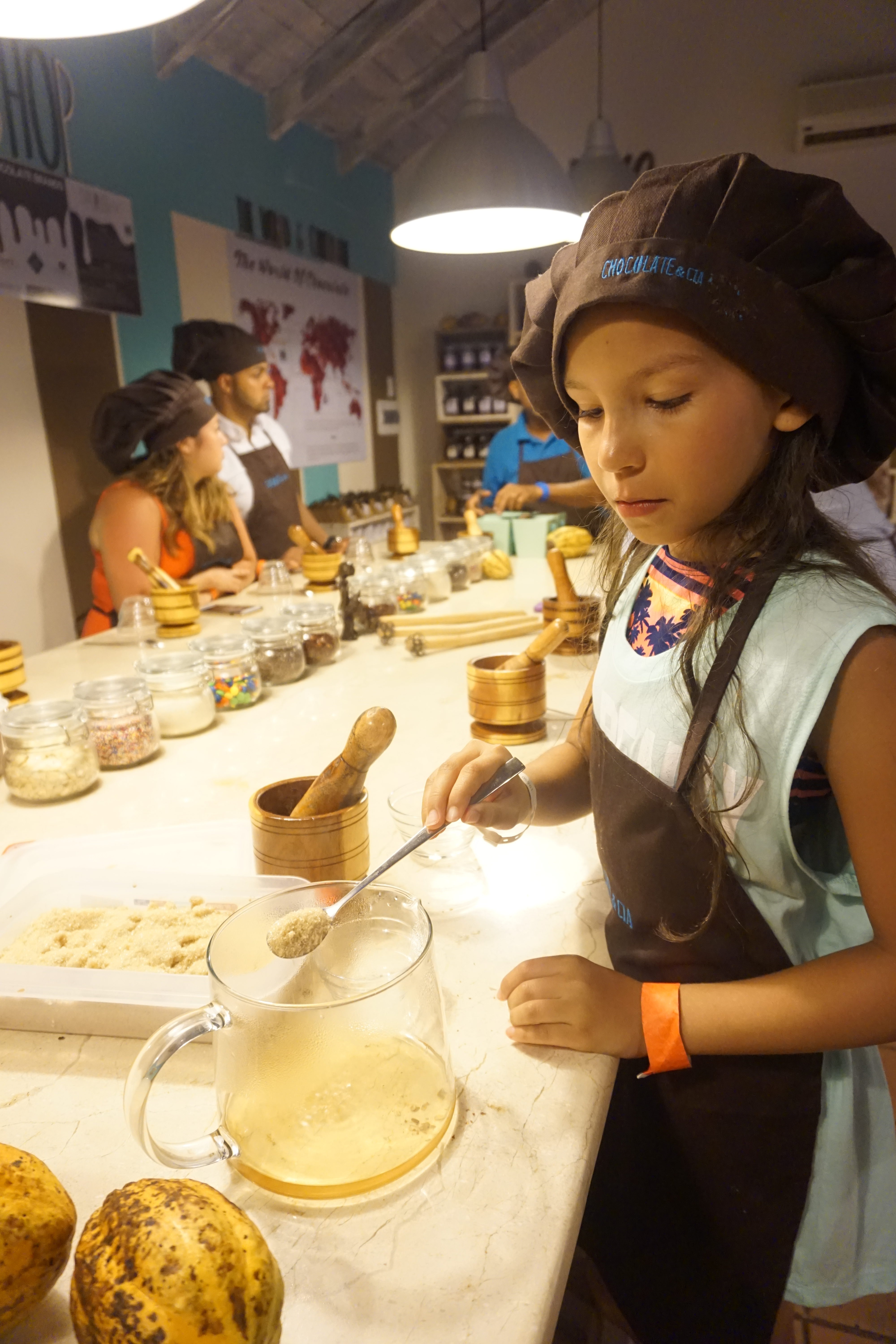 Next, it was time to make hot cocoa. This time, we had to mash up the insides of the beans to get a smooth cocoa powder. It's hard work! It took both of us to get it. Liana did a great job.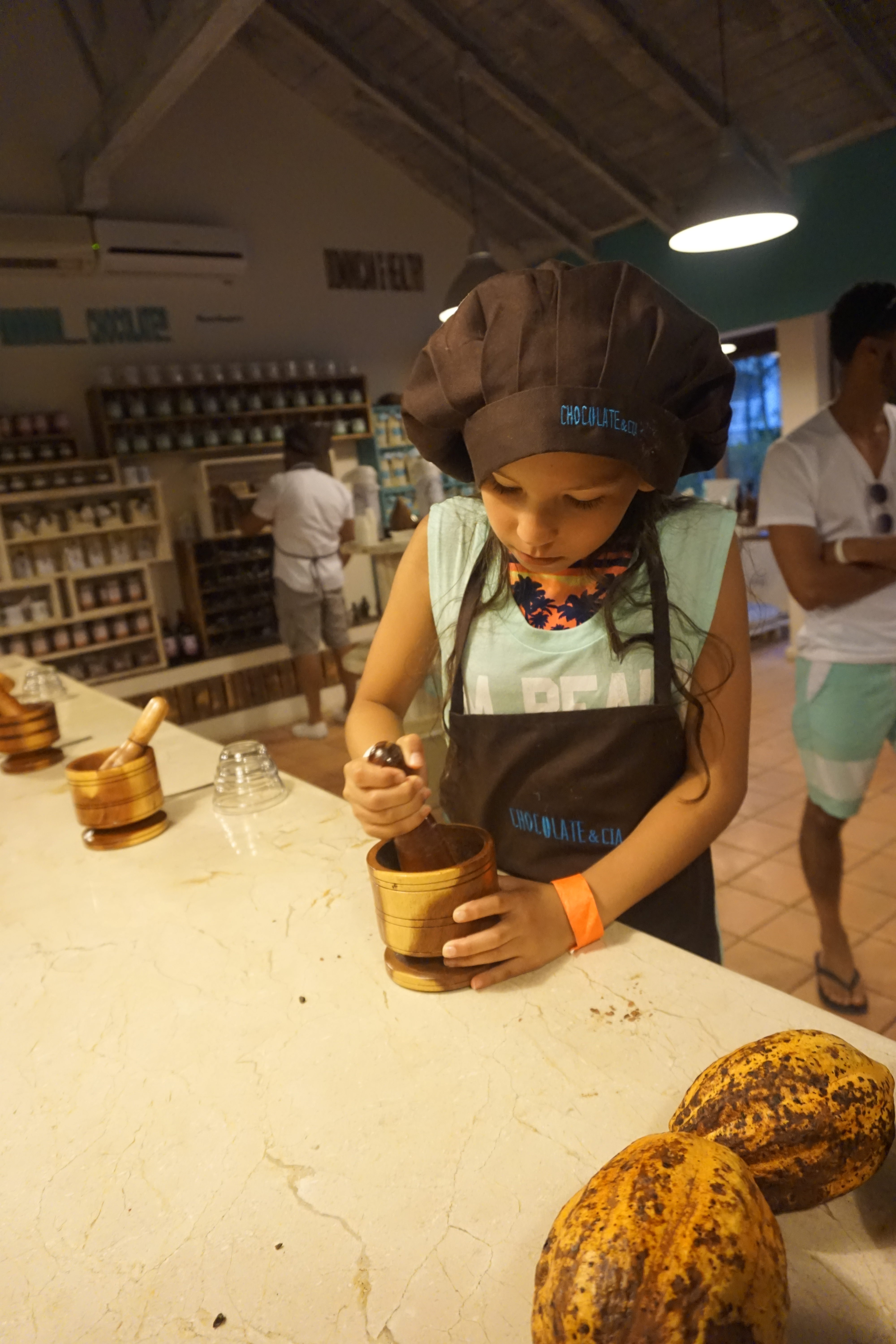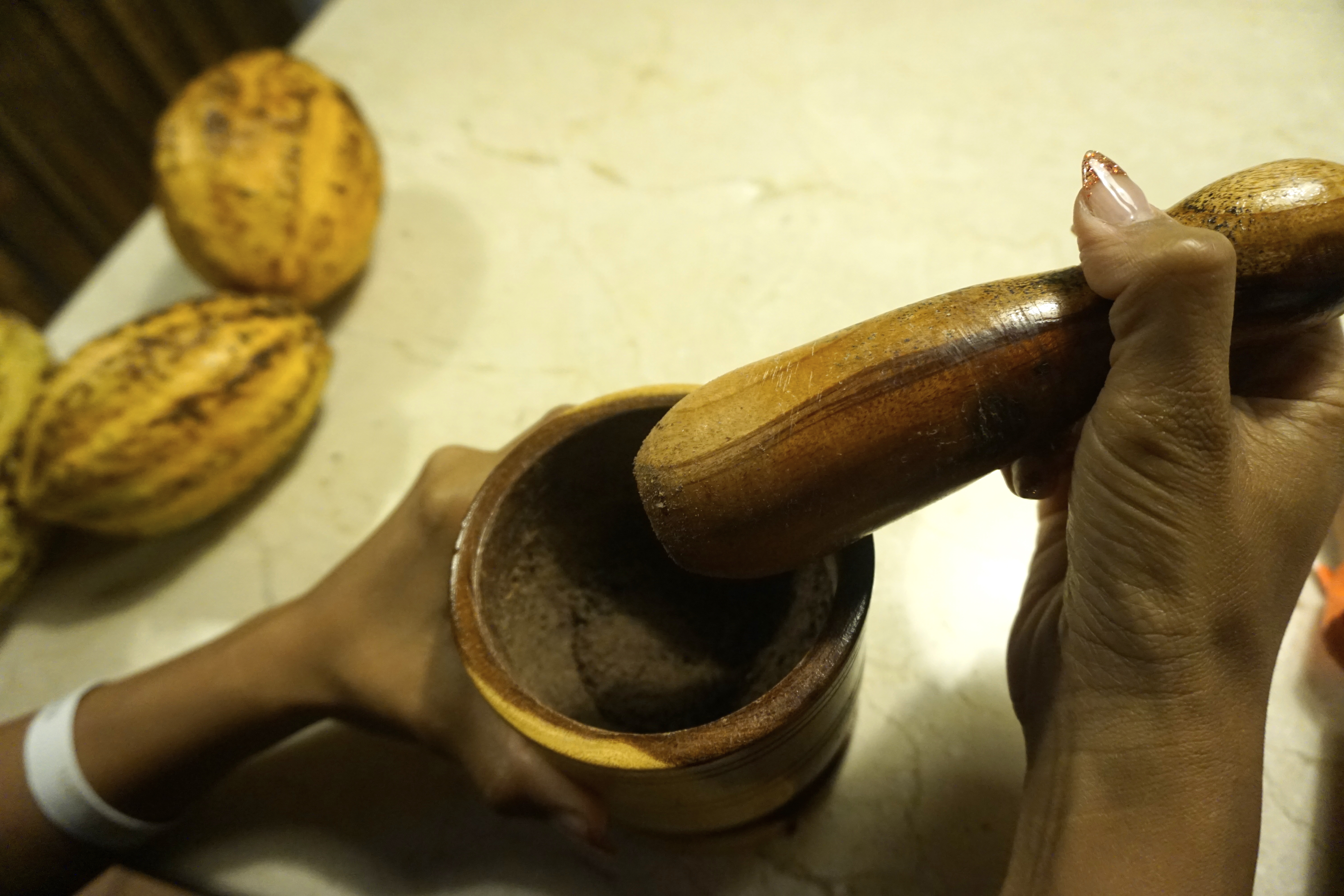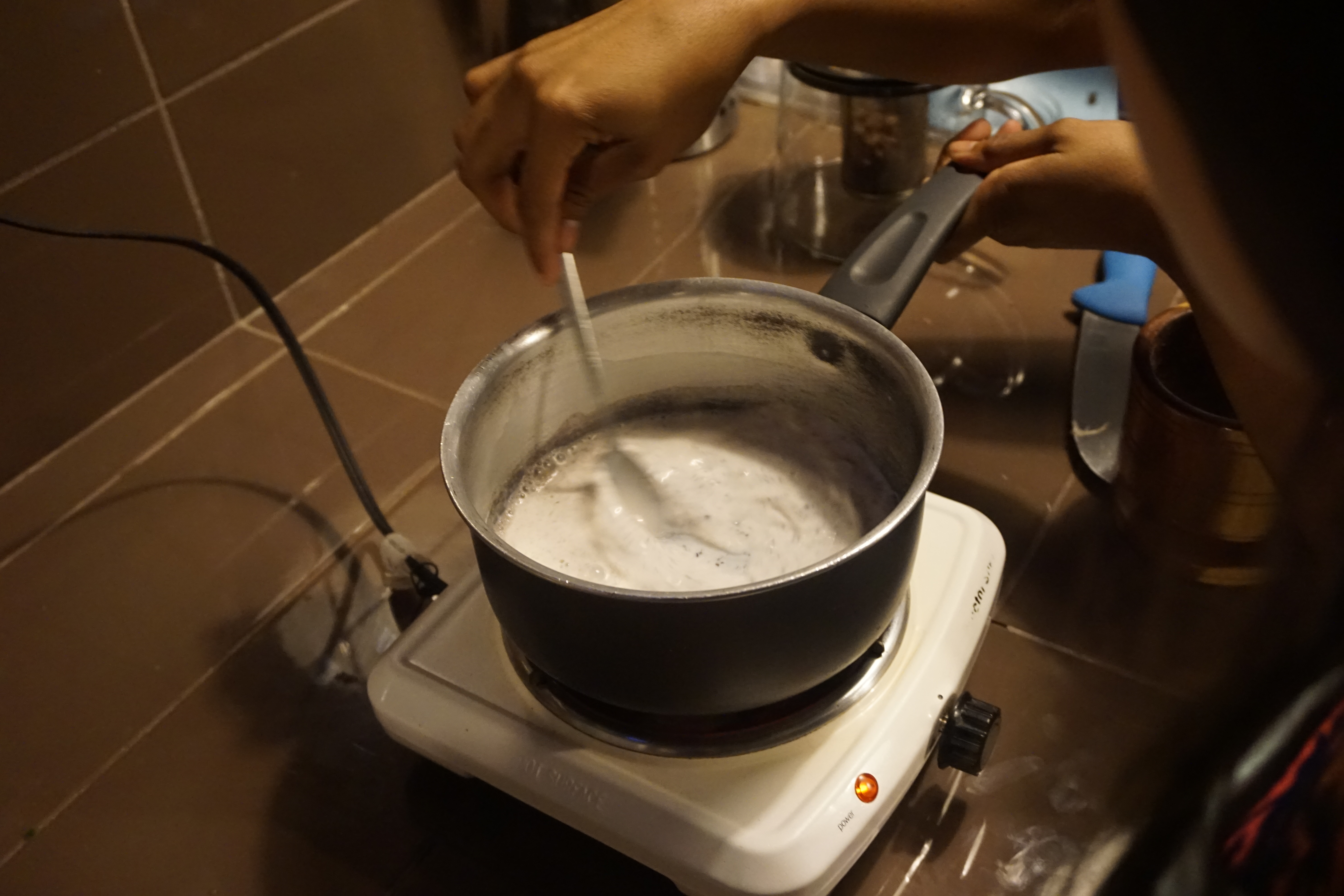 Next, the powder is mixed with milk and sugar to make hot cocoa which was also delicious. And last, Liana made her own chocolate bar and added her own toppings- sprinkles and m&ms. Super chocolatey and colorful!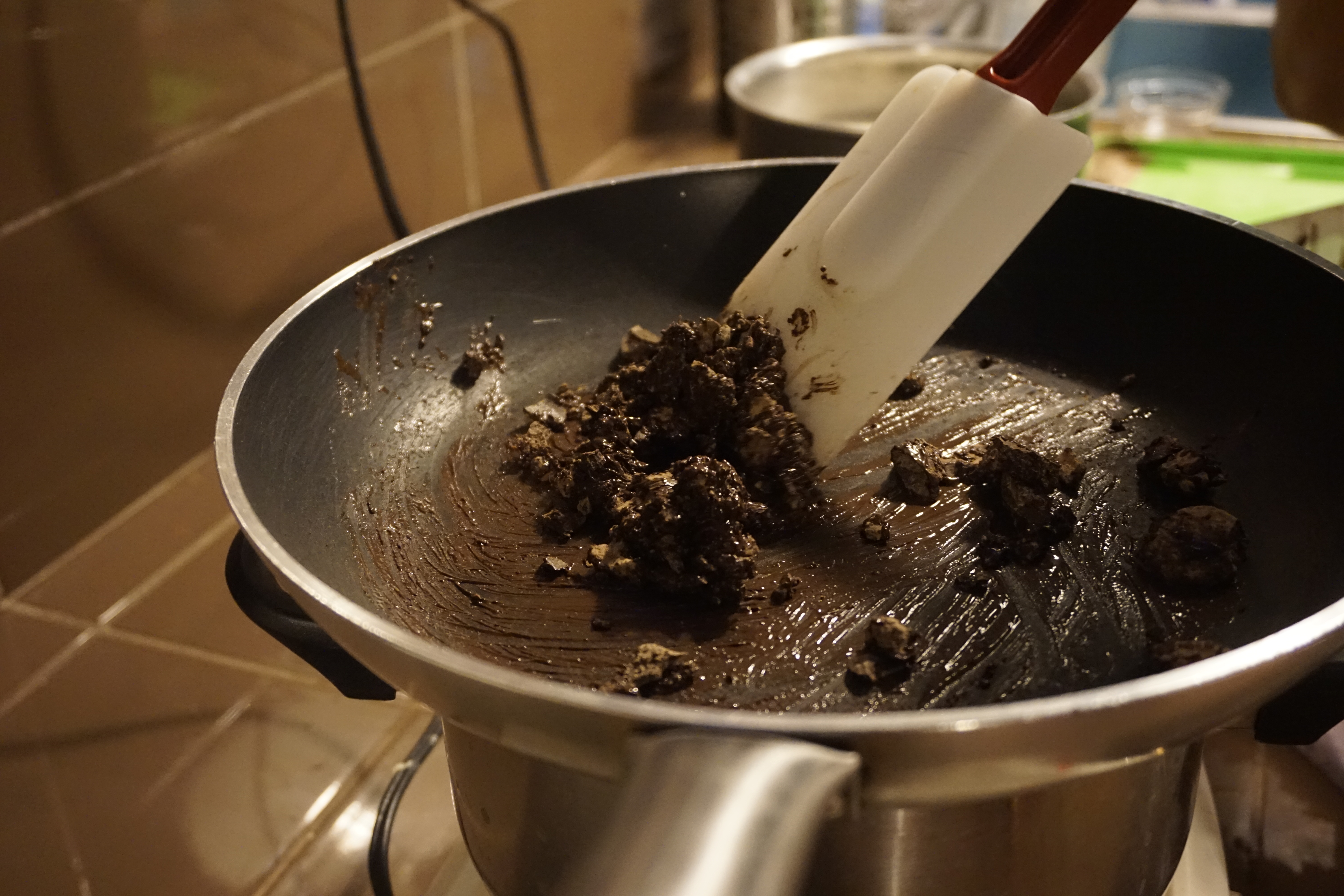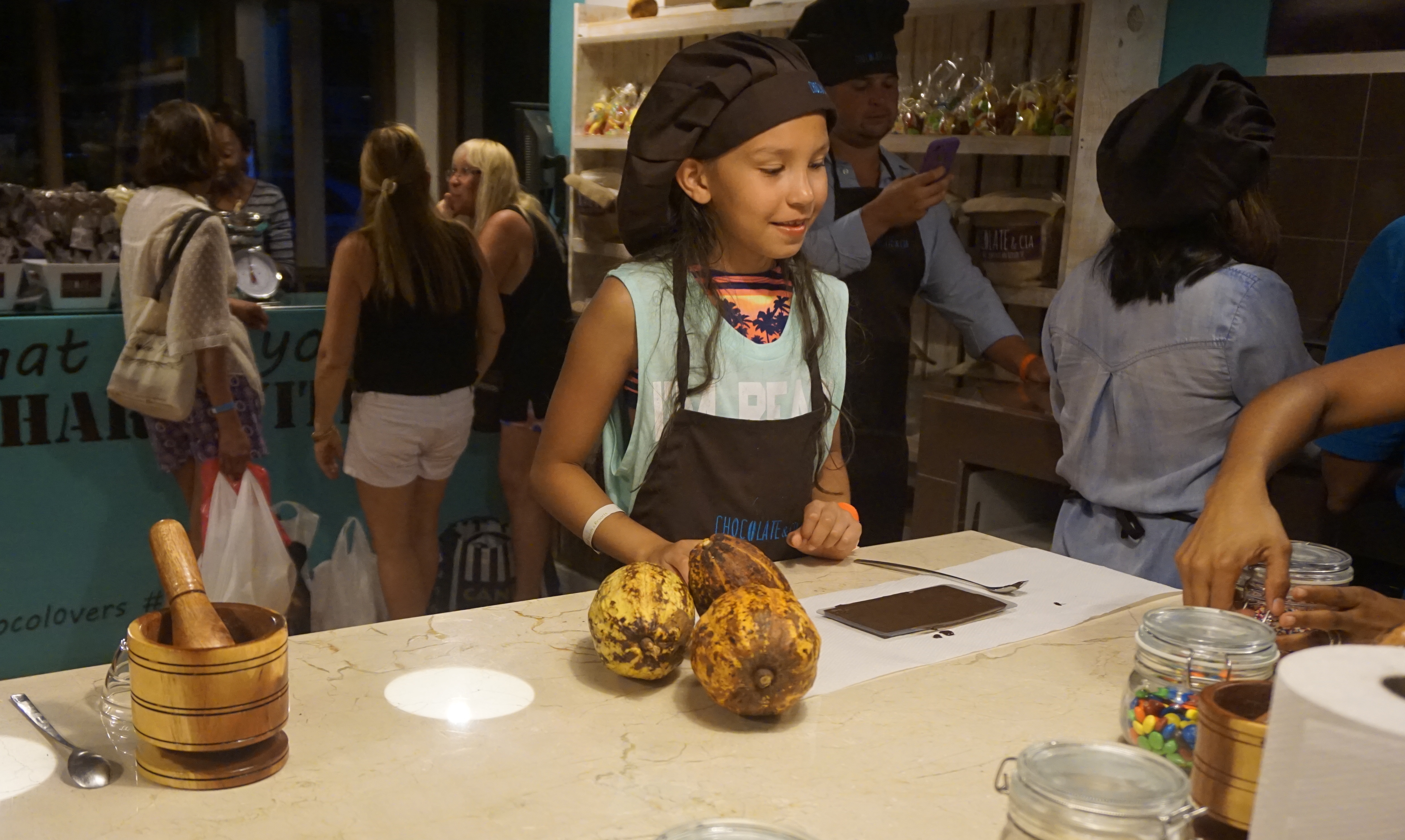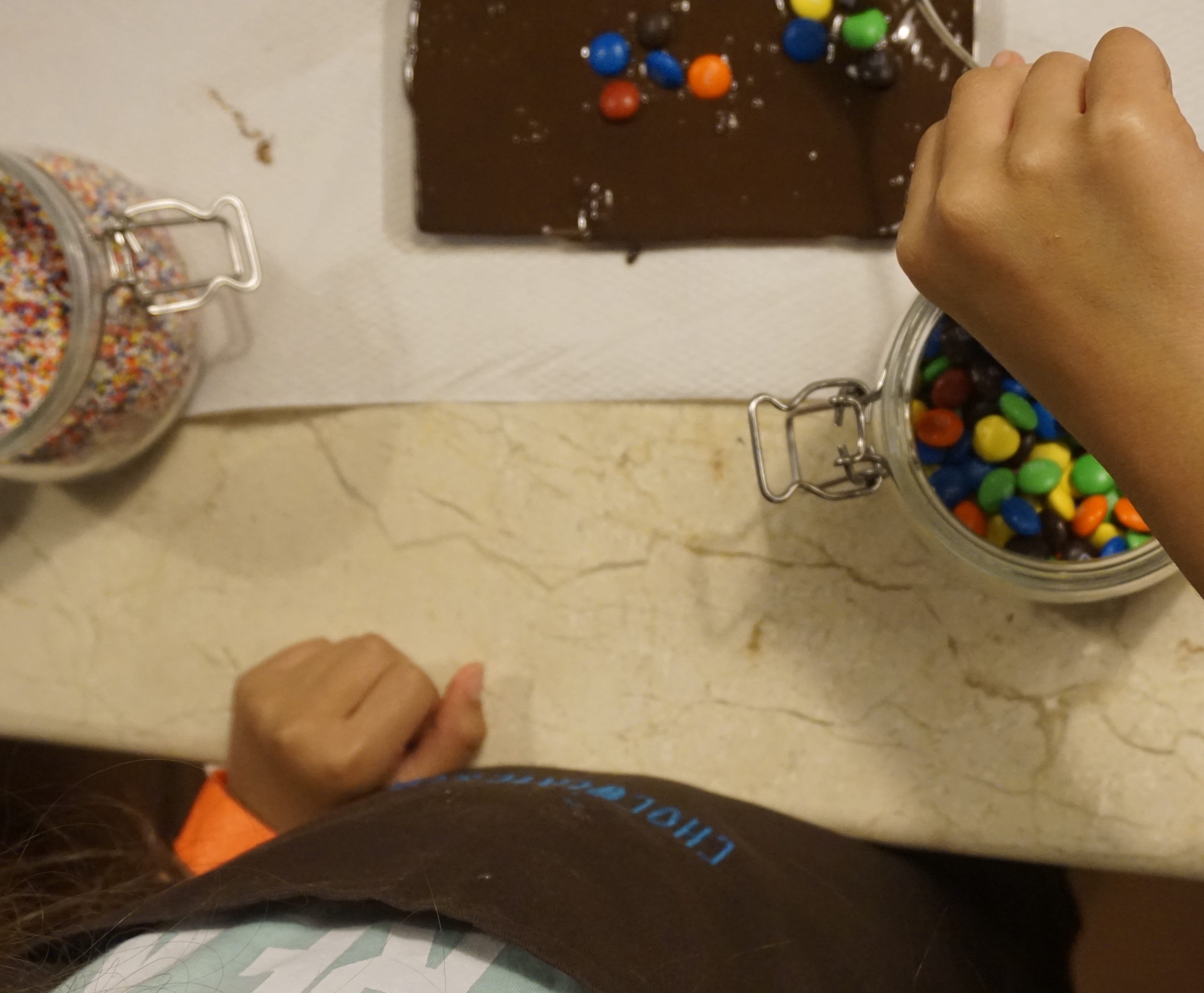 We had a great time at the Chocolate & CIA workshop. I highly recommend it to anyone (young and old) who enjoys chocolate and hands on experiences. The experience is oh so sweet!